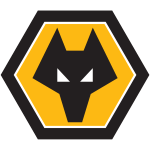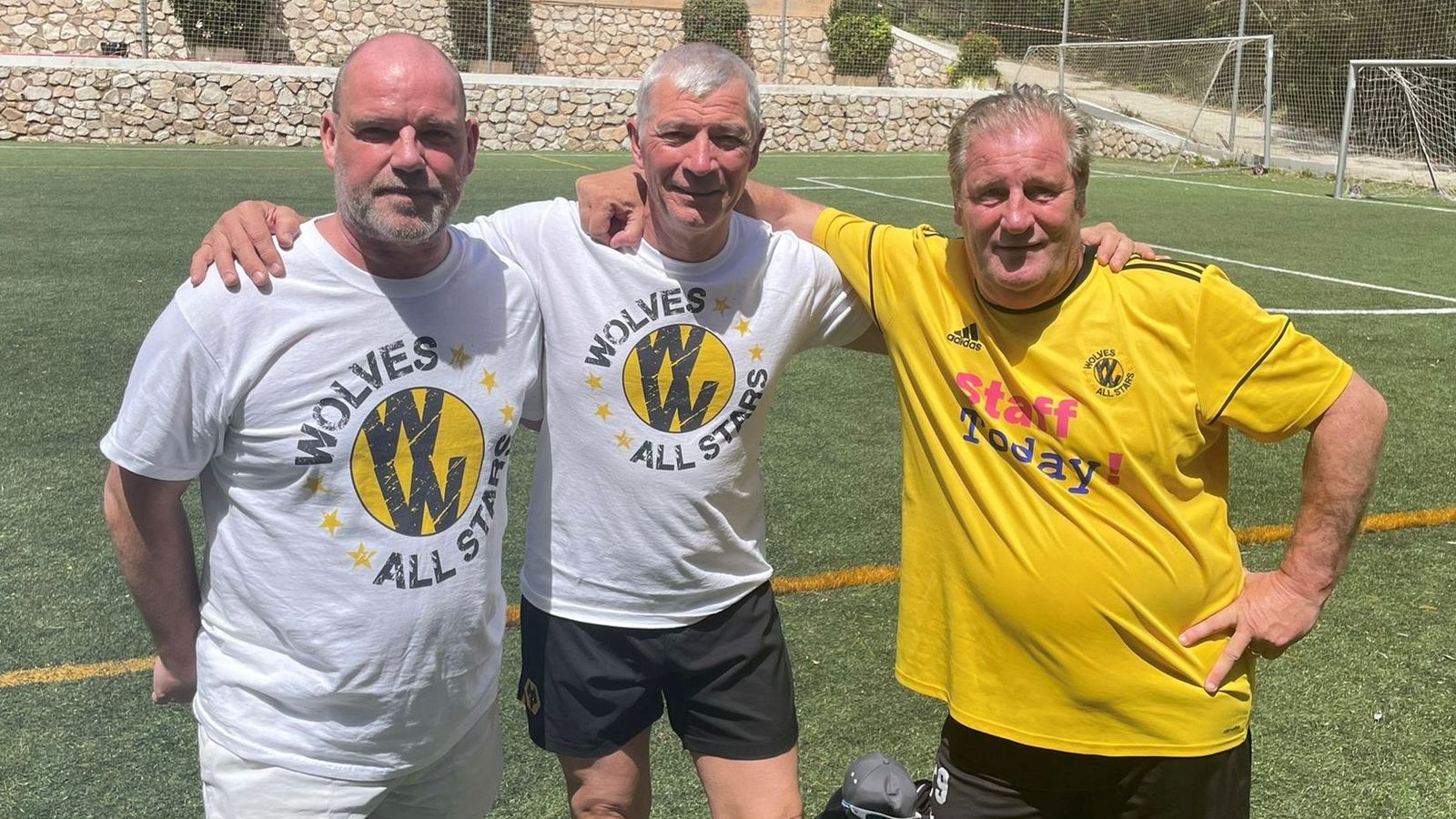 Wolves' bankruptcy in 1982, 40 years on: How former players are still giving something back in old gold and black
---
The topic of conversation among Wolves fans this summer concerns the future of Ruben Neves and likely replacements from the Gestifute agency, with several top European youngsters linked with a move to Molineux. August brings a fifth straight season in the Premier League, with consecutive games against Liverpool and Manchester City to follow in September.
Forty years ago the talk was very different. Bankruptcy, receivership, administration, winding up orders. Wolves was a club on the brink. With no social media or internet to trawl, supporters hung on the words of the local Express & Star newspaper.
On 2 July 1982 the headline was the one fans feared the most: WOLVES HAVE GONE BUST. It heralded the darkest period in the club's entire history, with a further administration coming in 1986 on the back of the team's plummet from First to Fourth Division.
The club's travails began with the failure to pay off a loan secured to build a new stand in 1979. In June 1982 a power struggle at the top of the club saw Doug Ellis replace Harry Marshall as chairman. His first act was to request that Lloyds Bank called in the receiver on its £1.85million loan.
Over the next month, interested parties submitted their bids to buy the club, with the administrators securing a deal with Manchester-based property developers Mahmud Al-Hassan Bhatti and Mohammed Akbar Bhatti. The brothers were purported to have links to the Saudi royal family, but their ownership turned sour when they failed to secure a deal with the council for some land behind Molineux. With no recourse to secure the day-to-day funding needed, the club was allowed to rot with star players leaving, managers coming and going at an alarming rate and attendances dwindling.
Between 1984 and 1986 Wolves became the first club in history to suffer three successive relegations. On 18 March 1985 the lowest ever league crowd turned up at Molineux to watch a 1-1 draw with Bury. Jon Purdie and Micky Holmes were two who played in front of just 2,205 spectators that day with another, Neil Edwards, out injured.
Incredibly, all three men still play on today, representing the club in the guise of the Wolves All Stars, the former players' team who play in charity matches each season with the motto, 'Giving something back in old gold and black'. Earlier this summer they travelled to Spain for the Field of Dreams tournament against the veteran sides Mijas Old Boys and Walking Dead, at Finca Naundrup sports complex in Marbella.
"I was released by Arsenal at 18 years old and it wasn't that easy to get another club," Purdie reflects. "The offer of first team football was available at Wolves. There weren't many managers prepared to give a teenager an opportunity and it's perhaps only because Wolves were struggling so much financially and on the pitch that we got that chance. If they were doing well I wouldn't have got the opportunity, so there were positives to that situation as well. The club was certainly at a low ebb, there's no doubt about it."
Purdie made his debut on the opening day of the 1985/86 season, a campaign that would see Wolves relegated for the third year in a row. Edwards also made his first appearance in that match. A few weeks earlier he had been working as a roofer while playing in the West Midlands Regional League for Oldswinford. A colleague called him down from a roof to tell him Wolves were trying to get in touch.
"I came straight from non-league so was used to getting changed in ramshackle places," he explains. "I would have given anything to play at that stage because it was a professional contract. All my family were Wolves fans and to play for my hometown team was incredible. It's only looking back that I've realised what a massive achievement that was. It means so much."
Holmes joined the team three months later. "I didn't realise the state of the club until we got there," he says. "I came from Bradford on a Thursday and signed before having a proper look around the club. It wasn't until the next day that I saw what it was like, so I didn't realise what a bad state the place was in."
Image: Former Wolves player Micky Holmes (right) with the Wolves All Stars this summer
Wolves' reputation in the community was at an all-time low. It was not uncommon for local businesses to refuse work when the club came calling. On one occasion a coach driver arrived at Molineux to take the reserve team to a match at Grimsby and refused to depart until he was paid. With no money forthcoming he drove off leaving the players stranded. A 12-seater minibus was sourced, with a member of the backroom staff doubling up as driver and substitute.
After Tommy Docherty left in the summer of 1985, Sammy Chapman, Bill McGarry and Brian Little all took charge of the club before Graham Turner arrived early in the 1986/87 season. By the start of that first campaign in the Fourth Division the Bhatti brothers had been forced out after the club fell into receivership for a second time. The Labour-controlled Wolverhampton Council stepped in to help secure Wolves' future, with Birmingham construction firm J.J. Gallagher purchasing the club and renting the stadium from the council.
The deal was a huge relief for supporters after the administrators had at one stage proposed Wolves swapped places with non-league Enfield, who had finished as Conference champions, in the days before promotion and relegation between the two divisions.
By now Wolves had sold their training facility at Castlecroft and often used some land in the middle of Wolverhampton racecourse, among other venues. One Friday, when not even the racecourse was available, Turner took the bibs and cones out onto the car park behind the North Bank stand and marked out a makeshift pitch. The team won the next day and so a tradition was born.
"We loved the car park training on a Friday because it was a set of brilliant lads and we'd have trained anywhere really," Holmes said. "You'd try not to fall over because you'd end up with grit in your hands and knees. We all mucked in, we were so close - Andy Mutch is godfather to my son."
"I used to have to go off after training to the Cash & Carry to get the drinks to run the Players' Bar on the Saturday because the club couldn't afford to set anything up themselves," Purdie adds. "We didn't have much, but we had a great group of players who bonded brilliantly and when you start winning games there is no better feeling."
That winning feeling under Turner was in no small part down to the goals of Steve Bull - 102 in the league across just two seasons - as Wolves climbed from Fourth to Second Division. The renaissance brought new ownership too, with Sir Jack Hayward buying the club in 1990 and securing its long-term future.
As the team continued to develop, Holmes, Purdie and Edwards found themselves sidelined and had to look elsewhere to continue their careers. But they remain hugely proud of the part they played in helping the club battle through its darkest hour.
Image: Wolves All Stars continue to play charity matches and were in action in Marbella this summer
"You get Wolves fans who'd give their right arm just to represent Wolves once," Purdie continues. "To be able to say you played over 100 times for them, nobody can take that away."
And many years on from retirement, the lure of putting on the boots is as strong as ever. Edwards took a coaching session with local youngsters on the morning of the Field of Dreams tournament before joining the Wolves All Stars line-up with Holmes, Purdie and several other players from the 1980s including Paul Jones and Jackie Gallagher.
"I was an apprentice at Wolves who never made it and looked up to these guys," says tournament organiser Simon Dunkley, who was a youth team player during the Bhatti brothers' era. Dunkley moved out to Calahonda on the Costa del Sol earlier this year to pursue his second career as a blues and motown musician. "Getting the chance to play with them again is fantastic. It's the players who haven't quite made it to the top who seem to want to do a bit more too, they understand the importance of where they've been and what they can offer. A lot of them have been released during their career and it seems to bring them together. We all just want to play football really, and to be associated with the old gold and black, well it is special all over the world, isn't it?"
The Field of Dreams tournament raised funds for the neo-natal unit at New Cross Hospital in Wolverhampton as well as a football academy in Marbella.
Image: Former Wolves player Neil Edwards takes a coaching session with some young players
"We're all in our fifties now and like a couple of beers, but we want to give back to the community where possible," Edwards adds. "We don't see each other very often but we're certainly friends for life and when we get back together it's like we've never been apart. That's what football does for you. The dressing room mentality is hard to describe."
None of the players earned enough to retire once their football careers ended and have spent most of their adult life in employment outside football. Edwards lives in Hemel Hempstead and runs his own handyman business, Purdie is an estate planner with a solicitors' firm in Stourbridge after formerly coaching young players at the Samui United Academy in Thailand and Holmes sells stairlifts for a Kingswinford-based company.
"I think what we have is unique because the Wolves All Stars is made up mostly from our generation," Holmes reflects. "The current Wolves team will probably go their separate ways and move back to Portugal and all the other countries they're from, so you won't see this again."
The club of today is unrecognisable from the Wolves of 40 years ago but, as long as they stay fit enough, the players from that 1980s nadir will serve as a reminder of just how far that progression has extended, while giving their bit back in old gold and black.
Continue Reading
To continue reading please choose to download our free app, or visit the original website.
League Table
^

 

Illuminate\Database\Eloquent\Collection

 {#1983
  #

items

: 

array:20

 [
    

0

 => 

App\Models

\

LeagueTable {#1990
      #

connection

: "

mysql

"
      #

table

: "

league_tables

"
      #

primaryKey

: "

id

"
      #

keyType

: "

int

"
      +

incrementing

: 

true


      #

with

: []
      #

withCount

: []
      +

preventsLazyLoading

: 

false


      #

perPage

: 

15


      +

exists

: 

true


      +

wasRecentlyCreated

: 

false


      #

escapeWhenCastingToString

: 

false


      #

attributes

: 

array:16

 [
        "

id

" => 

7


        "

league_id

" => 

1


        "

team_id

" => 

9


        "

team_name

" => "

Manchester City

"
        "

form

" => "

WW

"
        "

position

" => 

1


        "

played

" => 

2


        "

won

" => 

2


        "

drawn

" => 

0


        "

lost

" => 

0


        "

for

" => 

6


        "

against

" => 

0


        "

gd

" => 

6


        "

points

" => 

6


        "

created_at

" => "

2022-08-17 20:20:53

"
        "

updated_at

" => "

2022-08-17 20:20:53

"
      ]
      #

original

: 

array:16

 [
        "

id

" => 

7


        "

league_id

" => 

1


        "

team_id

" => 

9


        "

team_name

" => "

Manchester City

"
        "

form

" => "

WW

"
        "

position

" => 

1


        "

played

" => 

2


        "

won

" => 

2


        "

drawn

" => 

0


        "

lost

" => 

0


        "

for

" => 

6


        "

against

" => 

0


        "

gd

" => 

6


        "

points

" => 

6


        "

created_at

" => "

2022-08-17 20:20:53

"
        "

updated_at

" => "

2022-08-17 20:20:53

"
      ]
      #

changes

: []
      #

casts

: []
      #

classCastCache

: []
      #

attributeCastCache

: []
      #

dates

: []
      #

dateFormat

: 

null


      #

appends

: 

array:1

 [
        

0

 => "

goals_for

"
      ]
      #

dispatchesEvents

: []
      #

observables

: []
      #

relations

: 

array:1

 [
        "

team

" => 

App\Models

\

Team {#2025
          #

connection

: "

mysql

"
          #

table

: "

teams

"
          #

primaryKey

: "

id

"
          #

keyType

: "

int

"
          +

incrementing

: 

true


          #

with

: 

array:1

 [
            

0

 => "

league

"
          ]
          #

withCount

: []
          +

preventsLazyLoading

: 

false


          #

perPage

: 

15


          +

exists

: 

true


          +

wasRecentlyCreated

: 

false


          #

escapeWhenCastingToString

: 

false


          #

attributes

: 

array:14

 [
            "

id

" => 

9


            "

name

" => "

Manchester City

"
            "

league_id

" => 

1


            "

color

" => "

#98c5e9

"
            "

alt_color

" => "

#00285e

"
            "

highlight_color

" => "

#98C5E9

"
            "

text_color

" => "

#ffffff

"
            "

logo

" => "

https://fn365images.s3.eu-west-1.amazonaws.com/teamlogos/Man%2BCity/0899cd94-e6e4-4893-a9bd-c94f85bea9fa.png

"
            "

home_kit

" => "

https://fn365images.s3.eu-west-1.amazonaws.com/teamlogos/Manchester%2BCity-home_kit.png

"
            "

away_kit

" => "

https://fn365images.s3.eu-west-1.amazonaws.com/teamlogos/Manchester%2BCity-away_kit.png

"
            "

apif_id

" => 

50


            "

apif_logo

" => "

https://media.api-sports.io/football/teams/50.png

"
            "

short_name

" => "

Man City

"
            "

api_token

" => "

UAsVD1kzckyEFvOy0xsMxqQpgmRjp1WA6ot1T57LEXcU9kUSQ7QzDLKFj8iQ

"
          ]
          #

original

: 

array:14

 [
            "

id

" => 

9


            "

name

" => "

Manchester City

"
            "

league_id

" => 

1


            "

color

" => "

#98c5e9

"
            "

alt_color

" => "

#00285e

"
            "

highlight_color

" => "

#98C5E9

"
            "

text_color

" => "

#ffffff

"
            "

logo

" => "

https://fn365images.s3.eu-west-1.amazonaws.com/teamlogos/Man%2BCity/0899cd94-e6e4-4893-a9bd-c94f85bea9fa.png

"
            "

home_kit

" => "

https://fn365images.s3.eu-west-1.amazonaws.com/teamlogos/Manchester%2BCity-home_kit.png

"
            "

away_kit

" => "

https://fn365images.s3.eu-west-1.amazonaws.com/teamlogos/Manchester%2BCity-away_kit.png

"
            "

apif_id

" => 

50


            "

apif_logo

" => "

https://media.api-sports.io/football/teams/50.png

"
            "

short_name

" => "

Man City

"
            "

api_token

" => "

UAsVD1kzckyEFvOy0xsMxqQpgmRjp1WA6ot1T57LEXcU9kUSQ7QzDLKFj8iQ

"
          ]
          #

changes

: []
          #

casts

: 

array:5

 [
            "

twitter_bot_enabled

" => "

boolean

"
            "

twitter_post_tweets

" => "

boolean

"
            "

twitter_dm_enabled

" => "

boolean

"
            "

twitter_landing_page

" => "

boolean

"
            "

chat_rooms

" => "

array

"
          ]
          #

classCastCache

: []
          #

attributeCastCache

: []
          #

dates

: []
          #

dateFormat

: 

null


          #

appends

: 

array:7

 [
            

0

 => "

apple_id

"
            

1

 => "

has_iap

"
            

2

 => "

has_onesignal

"
            

3

 => "

league_name

"
            

4

 => "

has_twitter

"
            

5

 => "

has_chat

"
            

6

 => "

slug

"
          ]
          #

dispatchesEvents

: []
          #

observables

: []
          #

relations

: 

array:1

 [
            "

league

" => 

App\Models

\

League {#1892 …30}
          ]
          #

touches

: []
          +

timestamps

: 

true


          #

hidden

: 

array:2

 [
            

0

 => "

fms_token

"
            

1

 => "

pem_file

"
          ]
          #

visible

: []
          #

fillable

: []
          #

guarded

: []
        }
      ]
      #

touches

: []
      +

timestamps

: 

true


      #

hidden

: []
      #

visible

: []
      #

fillable

: []
      #

guarded

: 

array:1

 [
        

0

 => "

*

"
      ]
    }
    

1

 => 

App\Models

\

LeagueTable {#1991
      #

connection

: "

mysql

"
      #

table

: "

league_tables

"
      #

primaryKey

: "

id

"
      #

keyType

: "

int

"
      +

incrementing

: 

true


      #

with

: []
      #

withCount

: []
      +

preventsLazyLoading

: 

false


      #

perPage

: 

15


      +

exists

: 

true


      +

wasRecentlyCreated

: 

false


      #

escapeWhenCastingToString

: 

false


      #

attributes

: 

array:16

 [
        "

id

" => 

9


        "

league_id

" => 

1


        "

team_id

" => 

1


        "

team_name

" => "

Arsenal

"
        "

form

" => "

WW

"
        "

position

" => 

2


        "

played

" => 

2


        "

won

" => 

2


        "

drawn

" => 

0


        "

lost

" => 

0


        "

for

" => 

6


        "

against

" => 

2


        "

gd

" => 

4


        "

points

" => 

6


        "

created_at

" => "

2022-08-17 20:20:53

"
        "

updated_at

" => "

2022-08-17 20:20:53

"
      ]
      #

original

: 

array:16

 [
        "

id

" => 

9


        "

league_id

" => 

1


        "

team_id

" => 

1


        "

team_name

" => "

Arsenal

"
        "

form

" => "

WW

"
        "

position

" => 

2


        "

played

" => 

2


        "

won

" => 

2


        "

drawn

" => 

0


        "

lost

" => 

0


        "

for

" => 

6


        "

against

" => 

2


        "

gd

" => 

4


        "

points

" => 

6


        "

created_at

" => "

2022-08-17 20:20:53

"
        "

updated_at

" => "

2022-08-17 20:20:53

"
      ]
      #

changes

: []
      #

casts

: []
      #

classCastCache

: []
      #

attributeCastCache

: []
      #

dates

: []
      #

dateFormat

: 

null


      #

appends

: 

array:1

 [
        

0

 => "

goals_for

"
      ]
      #

dispatchesEvents

: []
      #

observables

: []
      #

relations

: 

array:1

 [
        "

team

" => 

App\Models

\

Team {#2017
          #

connection

: "

mysql

"
          #

table

: "

teams

"
          #

primaryKey

: "

id

"
          #

keyType

: "

int

"
          +

incrementing

: 

true


          #

with

: 

array:1

 [
            

0

 => "

league

"
          ]
          #

withCount

: []
          +

preventsLazyLoading

: 

false


          #

perPage

: 

15


          +

exists

: 

true


          +

wasRecentlyCreated

: 

false


          #

escapeWhenCastingToString

: 

false


          #

attributes

: 

array:14

 [
            "

id

" => 

1


            "

name

" => "

Arsenal

"
            "

league_id

" => 

1


            "

color

" => "

#f00000

"
            "

alt_color

" => "

#172030

"
            "

highlight_color

" => "

#f00000

"
            "

text_color

" => "

#ffffff

"
            "

logo

" => "

https://fn365images.s3.eu-west-1.amazonaws.com/teamlogos/Arsenal/f5fb4b5b-ea91-4a19-91e0-9953eab5c038.png

"
            "

home_kit

" => "

https://fn365images.s3.eu-west-1.amazonaws.com/teamlogos/Arsenal-home_kit.png

"
            "

away_kit

" => "

https://fn365images.s3.eu-west-1.amazonaws.com/teamlogos/Arsenal-away_kit.png

"
            "

apif_id

" => 

42


            "

apif_logo

" => "

https://media.api-sports.io/football/teams/42.png

"
            "

short_name

" => "

Arsenal

"
            "

api_token

" => "

hNI2ZIq5dLGZSvVdNmvHSnVdvIYZoWnKSqBgCsD73Fke3aaZVcicCZwBccpB

"
          ]
          #

original

: 

array:14

 [
            "

id

" => 

1


            "

name

" => "

Arsenal

"
            "

league_id

" => 

1


            "

color

" => "

#f00000

"
            "

alt_color

" => "

#172030

"
            "

highlight_color

" => "

#f00000

"
            "

text_color

" => "

#ffffff

"
            "

logo

" => "

https://fn365images.s3.eu-west-1.amazonaws.com/teamlogos/Arsenal/f5fb4b5b-ea91-4a19-91e0-9953eab5c038.png

"
            "

home_kit

" => "

https://fn365images.s3.eu-west-1.amazonaws.com/teamlogos/Arsenal-home_kit.png

"
            "

away_kit

" => "

https://fn365images.s3.eu-west-1.amazonaws.com/teamlogos/Arsenal-away_kit.png

"
            "

apif_id

" => 

42


            "

apif_logo

" => "

https://media.api-sports.io/football/teams/42.png

"
            "

short_name

" => "

Arsenal

"
            "

api_token

" => "

hNI2ZIq5dLGZSvVdNmvHSnVdvIYZoWnKSqBgCsD73Fke3aaZVcicCZwBccpB

"
          ]
          #

changes

: []
          #

casts

: 

array:5

 [
            "

twitter_bot_enabled

" => "

boolean

"
            "

twitter_post_tweets

" => "

boolean

"
            "

twitter_dm_enabled

" => "

boolean

"
            "

twitter_landing_page

" => "

boolean

"
            "

chat_rooms

" => "

array

"
          ]
          #

classCastCache

: []
          #

attributeCastCache

: []
          #

dates

: []
          #

dateFormat

: 

null


          #

appends

: 

array:7

 [
            

0

 => "

apple_id

"
            

1

 => "

has_iap

"
            

2

 => "

has_onesignal

"
            

3

 => "

league_name

"
            

4

 => "

has_twitter

"
            

5

 => "

has_chat

"
            

6

 => "

slug

"
          ]
          #

dispatchesEvents

: []
          #

observables

: []
          #

relations

: 

array:1

 [
            "

league

" => 

App\Models

\

League {#1892 …30}
          ]
          #

touches

: []
          +

timestamps

: 

true


          #

hidden

: 

array:2

 [
            

0

 => "

fms_token

"
            

1

 => "

pem_file

"
          ]
          #

visible

: []
          #

fillable

: []
          #

guarded

: []
        }
      ]
      #

touches

: []
      +

timestamps

: 

true


      #

hidden

: []
      #

visible

: []
      #

fillable

: []
      #

guarded

: 

array:1

 [
        

0

 => "

*

"
      ]
    }
    

2

 => 

App\Models

\

LeagueTable {#1992
      #

connection

: "

mysql

"
      #

table

: "

league_tables

"
      #

primaryKey

: "

id

"
      #

keyType

: "

int

"
      +

incrementing

: 

true


      #

with

: []
      #

withCount

: []
      +

preventsLazyLoading

: 

false


      #

perPage

: 

15


      +

exists

: 

true


      +

wasRecentlyCreated

: 

false


      #

escapeWhenCastingToString

: 

false


      #

attributes

: 

array:16

 [
        "

id

" => 

11


        "

league_id

" => 

1


        "

team_id

" => 

50


        "

team_name

" => "

Brentford

"
        "

form

" => "

DW

"
        "

position

" => 

3


        "

played

" => 

2


        "

won

" => 

1


        "

drawn

" => 

1


        "

lost

" => 

0


        "

for

" => 

6


        "

against

" => 

2


        "

gd

" => 

4


        "

points

" => 

4


        "

created_at

" => "

2022-08-17 20:20:53

"
        "

updated_at

" => "

2022-08-17 20:20:53

"
      ]
      #

original

: 

array:16

 [
        "

id

" => 

11


        "

league_id

" => 

1


        "

team_id

" => 

50


        "

team_name

" => "

Brentford

"
        "

form

" => "

DW

"
        "

position

" => 

3


        "

played

" => 

2


        "

won

" => 

1


        "

drawn

" => 

1


        "

lost

" => 

0


        "

for

" => 

6


        "

against

" => 

2


        "

gd

" => 

4


        "

points

" => 

4


        "

created_at

" => "

2022-08-17 20:20:53

"
        "

updated_at

" => "

2022-08-17 20:20:53

"
      ]
      #

changes

: []
      #

casts

: []
      #

classCastCache

: []
      #

attributeCastCache

: []
      #

dates

: []
      #

dateFormat

: 

null


      #

appends

: 

array:1

 [
        

0

 => "

goals_for

"
      ]
      #

dispatchesEvents

: []
      #

observables

: []
      #

relations

: 

array:1

 [
        "

team

" => 

App\Models

\

Team {#2036
          #

connection

: "

mysql

"
          #

table

: "

teams

"
          #

primaryKey

: "

id

"
          #

keyType

: "

int

"
          +

incrementing

: 

true


          #

with

: 

array:1

 [
            

0

 => "

league

"
          ]
          #

withCount

: []
          +

preventsLazyLoading

: 

false


          #

perPage

: 

15


          +

exists

: 

true


          +

wasRecentlyCreated

: 

false


          #

escapeWhenCastingToString

: 

false


          #

attributes

: 

array:14

 [
            "

id

" => 

50


            "

name

" => "

Brentford

"
            "

league_id

" => 

1


            "

color

" => "

#c61d23

"
            "

alt_color

" => "

#414042

"
            "

highlight_color

" => "

#c61d23

"
            "

text_color

" => "

#ffffff

"
            "

logo

" => "

https://fn365images.s3.eu-west-1.amazonaws.com/teamlogos/Brentford/9f057b13-507b-45b8-b8c3-a34f65a3ecd6.png

"
            "

home_kit

" => "

https://fn365images.s3.eu-west-1.amazonaws.com/teamlogos/Brentford-home_kit.png

"
            "

away_kit

" => "

https://fn365images.s3.eu-west-1.amazonaws.com/teamlogos/Brentford-away_kit.png

"
            "

apif_id

" => 

55


            "

apif_logo

" => "

https://media.api-sports.io/football/teams/55.png

"
            "

short_name

" => "

Brentford

"
            "

api_token

" => "

kKnRGRahJdmPTZEDeG27OuTCUCBj8Hep6mADIfK1u7BfXSecxd3qRkh4L1mC

"
          ]
          #

original

: 

array:14

 [
            "

id

" => 

50


            "

name

" => "

Brentford

"
            "

league_id

" => 

1


            "

color

" => "

#c61d23

"
            "

alt_color

" => "

#414042

"
            "

highlight_color

" => "

#c61d23

"
            "

text_color

" => "

#ffffff

"
            "

logo

" => "

https://fn365images.s3.eu-west-1.amazonaws.com/teamlogos/Brentford/9f057b13-507b-45b8-b8c3-a34f65a3ecd6.png

"
            "

home_kit

" => "

https://fn365images.s3.eu-west-1.amazonaws.com/teamlogos/Brentford-home_kit.png

"
            "

away_kit

" => "

https://fn365images.s3.eu-west-1.amazonaws.com/teamlogos/Brentford-away_kit.png

"
            "

apif_id

" => 

55


            "

apif_logo

" => "

https://media.api-sports.io/football/teams/55.png

"
            "

short_name

" => "

Brentford

"
            "

api_token

" => "

kKnRGRahJdmPTZEDeG27OuTCUCBj8Hep6mADIfK1u7BfXSecxd3qRkh4L1mC

"
          ]
          #

changes

: []
          #

casts

: 

array:5

 [
            "

twitter_bot_enabled

" => "

boolean

"
            "

twitter_post_tweets

" => "

boolean

"
            "

twitter_dm_enabled

" => "

boolean

"
            "

twitter_landing_page

" => "

boolean

"
            "

chat_rooms

" => "

array

"
          ]
          #

classCastCache

: []
          #

attributeCastCache

: []
          #

dates

: []
          #

dateFormat

: 

null


          #

appends

: 

array:7

 [
            

0

 => "

apple_id

"
            

1

 => "

has_iap

"
            

2

 => "

has_onesignal

"
            

3

 => "

league_name

"
            

4

 => "

has_twitter

"
            

5

 => "

has_chat

"
            

6

 => "

slug

"
          ]
          #

dispatchesEvents

: []
          #

observables

: []
          #

relations

: 

array:1

 [
            "

league

" => 

App\Models

\

League {#1892 …30}
          ]
          #

touches

: []
          +

timestamps

: 

true


          #

hidden

: 

array:2

 [
            

0

 => "

fms_token

"
            

1

 => "

pem_file

"
          ]
          #

visible

: []
          #

fillable

: []
          #

guarded

: []
        }
      ]
      #

touches

: []
      +

timestamps

: 

true


      #

hidden

: []
      #

visible

: []
      #

fillable

: []
      #

guarded

: 

array:1

 [
        

0

 => "

*

"
      ]
    }
    

3

 => 

App\Models

\

LeagueTable {#1993
      #

connection

: "

mysql

"
      #

table

: "

league_tables

"
      #

primaryKey

: "

id

"
      #

keyType

: "

int

"
      +

incrementing

: 

true


      #

with

: []
      #

withCount

: []
      +

preventsLazyLoading

: 

false


      #

perPage

: 

15


      +

exists

: 

true


      +

wasRecentlyCreated

: 

false


      #

escapeWhenCastingToString

: 

false


      #

attributes

: 

array:16

 [
        "

id

" => 

13


        "

league_id

" => 

1


        "

team_id

" => 

17


        "

team_name

" => "

Tottenham Hotspur

"
        "

form

" => "

WD

"
        "

position

" => 

4


        "

played

" => 

2


        "

won

" => 

1


        "

drawn

" => 

1


        "

lost

" => 

0


        "

for

" => 

6


        "

against

" => 

3


        "

gd

" => 

3


        "

points

" => 

4


        "

created_at

" => "

2022-08-17 20:20:54

"
        "

updated_at

" => "

2022-08-17 20:20:54

"
      ]
      #

original

: 

array:16

 [
        "

id

" => 

13


        "

league_id

" => 

1


        "

team_id

" => 

17


        "

team_name

" => "

Tottenham Hotspur

"
        "

form

" => "

WD

"
        "

position

" => 

4


        "

played

" => 

2


        "

won

" => 

1


        "

drawn

" => 

1


        "

lost

" => 

0


        "

for

" => 

6


        "

against

" => 

3


        "

gd

" => 

3


        "

points

" => 

4


        "

created_at

" => "

2022-08-17 20:20:54

"
        "

updated_at

" => "

2022-08-17 20:20:54

"
      ]
      #

changes

: []
      #

casts

: []
      #

classCastCache

: []
      #

attributeCastCache

: []
      #

dates

: []
      #

dateFormat

: 

null


      #

appends

: 

array:1

 [
        

0

 => "

goals_for

"
      ]
      #

dispatchesEvents

: []
      #

observables

: []
      #

relations

: 

array:1

 [
        "

team

" => 

App\Models

\

Team {#2029
          #

connection

: "

mysql

"
          #

table

: "

teams

"
          #

primaryKey

: "

id

"
          #

keyType

: "

int

"
          +

incrementing

: 

true


          #

with

: 

array:1

 [
            

0

 => "

league

"
          ]
          #

withCount

: []
          +

preventsLazyLoading

: 

false


          #

perPage

: 

15


          +

exists

: 

true


          +

wasRecentlyCreated

: 

false


          #

escapeWhenCastingToString

: 

false


          #

attributes

: 

array:14

 [
            "

id

" => 

17


            "

name

" => "

Tottenham Hotspur

"
            "

league_id

" => 

1


            "

color

" => "

#ffffff

"
            "

alt_color

" => "

#001c58

"
            "

highlight_color

" => "

#ffffff

"
            "

text_color

" => "

#001c58

"
            "

logo

" => "

https://fn365images.s3.eu-west-1.amazonaws.com/teamlogos/Tottenham/b8238d6f-88e2-48ab-a39a-db4898a5d66b.png

"
            "

home_kit

" => "

https://fn365images.s3.eu-west-1.amazonaws.com/teamlogos/Tottenham%2BHotspur-home_kit.png

"
            "

away_kit

" => "

https://fn365images.s3.eu-west-1.amazonaws.com/teamlogos/Tottenham%2BHotspur-away_kit.png

"
            "

apif_id

" => 

47


            "

apif_logo

" => "

https://media.api-sports.io/football/teams/47.png

"
            "

short_name

" => "

Tottenham

"
            "

api_token

" => "

xd6GtKZ61QjKaq2YglfQqVb4IQoXT9aMvZgSP8hCgvVQy7DDrkQKs0BVwEWf

"
          ]
          #

original

: 

array:14

 [
            "

id

" => 

17


            "

name

" => "

Tottenham Hotspur

"
            "

league_id

" => 

1


            "

color

" => "

#ffffff

"
            "

alt_color

" => "

#001c58

"
            "

highlight_color

" => "

#ffffff

"
            "

text_color

" => "

#001c58

"
            "

logo

" => "

https://fn365images.s3.eu-west-1.amazonaws.com/teamlogos/Tottenham/b8238d6f-88e2-48ab-a39a-db4898a5d66b.png

"
            "

home_kit

" => "

https://fn365images.s3.eu-west-1.amazonaws.com/teamlogos/Tottenham%2BHotspur-home_kit.png

"
            "

away_kit

" => "

https://fn365images.s3.eu-west-1.amazonaws.com/teamlogos/Tottenham%2BHotspur-away_kit.png

"
            "

apif_id

" => 

47


            "

apif_logo

" => "

https://media.api-sports.io/football/teams/47.png

"
            "

short_name

" => "

Tottenham

"
            "

api_token

" => "

xd6GtKZ61QjKaq2YglfQqVb4IQoXT9aMvZgSP8hCgvVQy7DDrkQKs0BVwEWf

"
          ]
          #

changes

: []
          #

casts

: 

array:5

 [
            "

twitter_bot_enabled

" => "

boolean

"
            "

twitter_post_tweets

" => "

boolean

"
            "

twitter_dm_enabled

" => "

boolean

"
            "

twitter_landing_page

" => "

boolean

"
            "

chat_rooms

" => "

array

"
          ]
          #

classCastCache

: []
          #

attributeCastCache

: []
          #

dates

: []
          #

dateFormat

: 

null


          #

appends

: 

array:7

 [
            

0

 => "

apple_id

"
            

1

 => "

has_iap

"
            

2

 => "

has_onesignal

"
            

3

 => "

league_name

"
            

4

 => "

has_twitter

"
            

5

 => "

has_chat

"
            

6

 => "

slug

"
          ]
          #

dispatchesEvents

: []
          #

observables

: []
          #

relations

: 

array:1

 [
            "

league

" => 

App\Models

\

League {#1892 …30}
          ]
          #

touches

: []
          +

timestamps

: 

true


          #

hidden

: 

array:2

 [
            

0

 => "

fms_token

"
            

1

 => "

pem_file

"
          ]
          #

visible

: []
          #

fillable

: []
          #

guarded

: []
        }
      ]
      #

touches

: []
      +

timestamps

: 

true


      #

hidden

: []
      #

visible

: []
      #

fillable

: []
      #

guarded

: 

array:1

 [
        

0

 => "

*

"
      ]
    }
    

4

 => 

App\Models

\

LeagueTable {#1994
      #

connection

: "

mysql

"
      #

table

: "

league_tables

"
      #

primaryKey

: "

id

"
      #

keyType

: "

int

"
      +

incrementing

: 

true


      #

with

: []
      #

withCount

: []
      +

preventsLazyLoading

: 

false


      #

perPage

: 

15


      +

exists

: 

true


      +

wasRecentlyCreated

: 

false


      #

escapeWhenCastingToString

: 

false


      #

attributes

: 

array:16

 [
        "

id

" => 

15


        "

league_id

" => 

1


        "

team_id

" => 

11


        "

team_name

" => "

Newcastle United

"
        "

form

" => "

WD

"
        "

position

" => 

5


        "

played

" => 

2


        "

won

" => 

1


        "

drawn

" => 

1


        "

lost

" => 

0


        "

for

" => 

2


        "

against

" => 

0


        "

gd

" => 

2


        "

points

" => 

4


        "

created_at

" => "

2022-08-17 20:20:54

"
        "

updated_at

" => "

2022-08-17 20:20:54

"
      ]
      #

original

: 

array:16

 [
        "

id

" => 

15


        "

league_id

" => 

1


        "

team_id

" => 

11


        "

team_name

" => "

Newcastle United

"
        "

form

" => "

WD

"
        "

position

" => 

5


        "

played

" => 

2


        "

won

" => 

1


        "

drawn

" => 

1


        "

lost

" => 

0


        "

for

" => 

2


        "

against

" => 

0


        "

gd

" => 

2


        "

points

" => 

4


        "

created_at

" => "

2022-08-17 20:20:54

"
        "

updated_at

" => "

2022-08-17 20:20:54

"
      ]
      #

changes

: []
      #

casts

: []
      #

classCastCache

: []
      #

attributeCastCache

: []
      #

dates

: []
      #

dateFormat

: 

null


      #

appends

: 

array:1

 [
        

0

 => "

goals_for

"
      ]
      #

dispatchesEvents

: []
      #

observables

: []
      #

relations

: 

array:1

 [
        "

team

" => 

App\Models

\

Team {#2027
          #

connection

: "

mysql

"
          #

table

: "

teams

"
          #

primaryKey

: "

id

"
          #

keyType

: "

int

"
          +

incrementing

: 

true


          #

with

: 

array:1

 [
            

0

 => "

league

"
          ]
          #

withCount

: []
          +

preventsLazyLoading

: 

false


          #

perPage

: 

15


          +

exists

: 

true


          +

wasRecentlyCreated

: 

false


          #

escapeWhenCastingToString

: 

false


          #

attributes

: 

array:14

 [
            "

id

" => 

11


            "

name

" => "

Newcastle United

"
            "

league_id

" => 

1


            "

color

" => "

#000000

"
            "

alt_color

" => "

#846F4C

"
            "

highlight_color

" => "

#000000

"
            "

text_color

" => "

#ffffff

"
            "

logo

" => "

https://fn365images.s3.eu-west-1.amazonaws.com/teamlogos/Newcastle/c914bb47-e6c7-4c9d-acd9-c2e81174aa57.png

"
            "

home_kit

" => "

https://fn365images.s3.eu-west-1.amazonaws.com/teamlogos/Newcastle%2BUnited-home_kit.png

"
            "

away_kit

" => "

https://fn365images.s3.eu-west-1.amazonaws.com/teamlogos/Newcastle%2BUnited-away_kit.png

"
            "

apif_id

" => 

34


            "

apif_logo

" => "

https://media.api-sports.io/football/teams/34.png

"
            "

short_name

" => "

Newcastle

"
            "

api_token

" => "

5x9pyD1tgQmRIYAdf9kI6ixzzQC5m47VnIhk7S4x73SgVs85Ec7ZfL9nYtdn

"
          ]
          #

original

: 

array:14

 [
            "

id

" => 

11


            "

name

" => "

Newcastle United

"
            "

league_id

" => 

1


            "

color

" => "

#000000

"
            "

alt_color

" => "

#846F4C

"
            "

highlight_color

" => "

#000000

"
            "

text_color

" => "

#ffffff

"
            "

logo

" => "

https://fn365images.s3.eu-west-1.amazonaws.com/teamlogos/Newcastle/c914bb47-e6c7-4c9d-acd9-c2e81174aa57.png

"
            "

home_kit

" => "

https://fn365images.s3.eu-west-1.amazonaws.com/teamlogos/Newcastle%2BUnited-home_kit.png

"
            "

away_kit

" => "

https://fn365images.s3.eu-west-1.amazonaws.com/teamlogos/Newcastle%2BUnited-away_kit.png

"
            "

apif_id

" => 

34


            "

apif_logo

" => "

https://media.api-sports.io/football/teams/34.png

"
            "

short_name

" => "

Newcastle

"
            "

api_token

" => "

5x9pyD1tgQmRIYAdf9kI6ixzzQC5m47VnIhk7S4x73SgVs85Ec7ZfL9nYtdn

"
          ]
          #

changes

: []
          #

casts

: 

array:5

 [
            "

twitter_bot_enabled

" => "

boolean

"
            "

twitter_post_tweets

" => "

boolean

"
            "

twitter_dm_enabled

" => "

boolean

"
            "

twitter_landing_page

" => "

boolean

"
            "

chat_rooms

" => "

array

"
          ]
          #

classCastCache

: []
          #

attributeCastCache

: []
          #

dates

: []
          #

dateFormat

: 

null


          #

appends

: 

array:7

 [
            

0

 => "

apple_id

"
            

1

 => "

has_iap

"
            

2

 => "

has_onesignal

"
            

3

 => "

league_name

"
            

4

 => "

has_twitter

"
            

5

 => "

has_chat

"
            

6

 => "

slug

"
          ]
          #

dispatchesEvents

: []
          #

observables

: []
          #

relations

: 

array:1

 [
            "

league

" => 

App\Models

\

League {#1892 …30}
          ]
          #

touches

: []
          +

timestamps

: 

true


          #

hidden

: 

array:2

 [
            

0

 => "

fms_token

"
            

1

 => "

pem_file

"
          ]
          #

visible

: []
          #

fillable

: []
          #

guarded

: []
        }
      ]
      #

touches

: []
      +

timestamps

: 

true


      #

hidden

: []
      #

visible

: []
      #

fillable

: []
      #

guarded

: 

array:1

 [
        

0

 => "

*

"
      ]
    }
    

5

 => 

App\Models

\

LeagueTable {#1995
      #

connection

: "

mysql

"
      #

table

: "

league_tables

"
      #

primaryKey

: "

id

"
      #

keyType

: "

int

"
      +

incrementing

: 

true


      #

with

: []
      #

withCount

: []
      +

preventsLazyLoading

: 

false


      #

perPage

: 

15


      +

exists

: 

true


      +

wasRecentlyCreated

: 

false


      #

escapeWhenCastingToString

: 

false


      #

attributes

: 

array:16

 [
        "

id

" => 

17


        "

league_id

" => 

1


        "

team_id

" => 

26


        "

team_name

" => "

Leeds United

"
        "

form

" => "

WD

"
        "

position

" => 

6


        "

played

" => 

2


        "

won

" => 

1


        "

drawn

" => 

1


        "

lost

" => 

0


        "

for

" => 

4


        "

against

" => 

3


        "

gd

" => 

1


        "

points

" => 

4


        "

created_at

" => "

2022-08-17 20:20:54

"
        "

updated_at

" => "

2022-08-17 20:20:54

"
      ]
      #

original

: 

array:16

 [
        "

id

" => 

17


        "

league_id

" => 

1


        "

team_id

" => 

26


        "

team_name

" => "

Leeds United

"
        "

form

" => "

WD

"
        "

position

" => 

6


        "

played

" => 

2


        "

won

" => 

1


        "

drawn

" => 

1


        "

lost

" => 

0


        "

for

" => 

4


        "

against

" => 

3


        "

gd

" => 

1


        "

points

" => 

4


        "

created_at

" => "

2022-08-17 20:20:54

"
        "

updated_at

" => "

2022-08-17 20:20:54

"
      ]
      #

changes

: []
      #

casts

: []
      #

classCastCache

: []
      #

attributeCastCache

: []
      #

dates

: []
      #

dateFormat

: 

null


      #

appends

: 

array:1

 [
        

0

 => "

goals_for

"
      ]
      #

dispatchesEvents

: []
      #

observables

: []
      #

relations

: 

array:1

 [
        "

team

" => 

App\Models

\

Team {#2031
          #

connection

: "

mysql

"
          #

table

: "

teams

"
          #

primaryKey

: "

id

"
          #

keyType

: "

int

"
          +

incrementing

: 

true


          #

with

: 

array:1

 [
            

0

 => "

league

"
          ]
          #

withCount

: []
          +

preventsLazyLoading

: 

false


          #

perPage

: 

15


          +

exists

: 

true


          +

wasRecentlyCreated

: 

false


          #

escapeWhenCastingToString

: 

false


          #

attributes

: 

array:14

 [
            "

id

" => 

26


            "

name

" => "

Leeds United

"
            "

league_id

" => 

1


            "

color

" => "

#ffffff

"
            "

alt_color

" => "

#ffcd00

"
            "

highlight_color

" => "

#0053A0

"
            "

text_color

" => "

#0053A0

"
            "

logo

" => "

https://fn365images.s3.eu-west-1.amazonaws.com/teamlogos/Leeds/707ac348-4941-4637-a064-6fcd0ba76a46.png

"
            "

home_kit

" => "

https://fn365images.s3.eu-west-1.amazonaws.com/teamlogos/Leeds%2BUnited-home_kit.png

"
            "

away_kit

" => "

https://fn365images.s3.eu-west-1.amazonaws.com/teamlogos/Leeds%2BUnited-away_kit.png

"
            "

apif_id

" => 

63


            "

apif_logo

" => "

https://media.api-sports.io/football/teams/63.png

"
            "

short_name

" => "

Leeds

"
            "

api_token

" => "

PeykklaGFclDtaJC4PHh57XIQkYOktKCKPaKTgnbnX1tcU5HwJhWfMq8WrGz

"
          ]
          #

original

: 

array:14

 [
            "

id

" => 

26


            "

name

" => "

Leeds United

"
            "

league_id

" => 

1


            "

color

" => "

#ffffff

"
            "

alt_color

" => "

#ffcd00

"
            "

highlight_color

" => "

#0053A0

"
            "

text_color

" => "

#0053A0

"
            "

logo

" => "

https://fn365images.s3.eu-west-1.amazonaws.com/teamlogos/Leeds/707ac348-4941-4637-a064-6fcd0ba76a46.png

"
            "

home_kit

" => "

https://fn365images.s3.eu-west-1.amazonaws.com/teamlogos/Leeds%2BUnited-home_kit.png

"
            "

away_kit

" => "

https://fn365images.s3.eu-west-1.amazonaws.com/teamlogos/Leeds%2BUnited-away_kit.png

"
            "

apif_id

" => 

63


            "

apif_logo

" => "

https://media.api-sports.io/football/teams/63.png

"
            "

short_name

" => "

Leeds

"
            "

api_token

" => "

PeykklaGFclDtaJC4PHh57XIQkYOktKCKPaKTgnbnX1tcU5HwJhWfMq8WrGz

"
          ]
          #

changes

: []
          #

casts

: 

array:5

 [
            "

twitter_bot_enabled

" => "

boolean

"
            "

twitter_post_tweets

" => "

boolean

"
            "

twitter_dm_enabled

" => "

boolean

"
            "

twitter_landing_page

" => "

boolean

"
            "

chat_rooms

" => "

array

"
          ]
          #

classCastCache

: []
          #

attributeCastCache

: []
          #

dates

: []
          #

dateFormat

: 

null


          #

appends

: 

array:7

 [
            

0

 => "

apple_id

"
            

1

 => "

has_iap

"
            

2

 => "

has_onesignal

"
            

3

 => "

league_name

"
            

4

 => "

has_twitter

"
            

5

 => "

has_chat

"
            

6

 => "

slug

"
          ]
          #

dispatchesEvents

: []
          #

observables

: []
          #

relations

: 

array:1

 [
            "

league

" => 

App\Models

\

League {#1892 …30}
          ]
          #

touches

: []
          +

timestamps

: 

true


          #

hidden

: 

array:2

 [
            

0

 => "

fms_token

"
            

1

 => "

pem_file

"
          ]
          #

visible

: []
          #

fillable

: []
          #

guarded

: []
        }
      ]
      #

touches

: []
      +

timestamps

: 

true


      #

hidden

: []
      #

visible

: []
      #

fillable

: []
      #

guarded

: 

array:1

 [
        

0

 => "

*

"
      ]
    }
    

6

 => 

App\Models

\

LeagueTable {#1996
      #

connection

: "

mysql

"
      #

table

: "

league_tables

"
      #

primaryKey

: "

id

"
      #

keyType

: "

int

"
      +

incrementing

: 

true


      #

with

: []
      #

withCount

: []
      +

preventsLazyLoading

: 

false


      #

perPage

: 

15


      +

exists

: 

true


      +

wasRecentlyCreated

: 

false


      #

escapeWhenCastingToString

: 

false


      #

attributes

: 

array:16

 [
        "

id

" => 

19


        "

league_id

" => 

1


        "

team_id

" => 

4


        "

team_name

" => "

Chelsea

"
        "

form

" => "

WD

"
        "

position

" => 

7


        "

played

" => 

2


        "

won

" => 

1


        "

drawn

" => 

1


        "

lost

" => 

0


        "

for

" => 

3


        "

against

" => 

2


        "

gd

" => 

1


        "

points

" => 

4


        "

created_at

" => "

2022-08-17 20:20:54

"
        "

updated_at

" => "

2022-08-17 20:20:54

"
      ]
      #

original

: 

array:16

 [
        "

id

" => 

19


        "

league_id

" => 

1


        "

team_id

" => 

4


        "

team_name

" => "

Chelsea

"
        "

form

" => "

WD

"
        "

position

" => 

7


        "

played

" => 

2


        "

won

" => 

1


        "

drawn

" => 

1


        "

lost

" => 

0


        "

for

" => 

3


        "

against

" => 

2


        "

gd

" => 

1


        "

points

" => 

4


        "

created_at

" => "

2022-08-17 20:20:54

"
        "

updated_at

" => "

2022-08-17 20:20:54

"
      ]
      #

changes

: []
      #

casts

: []
      #

classCastCache

: []
      #

attributeCastCache

: []
      #

dates

: []
      #

dateFormat

: 

null


      #

appends

: 

array:1

 [
        

0

 => "

goals_for

"
      ]
      #

dispatchesEvents

: []
      #

observables

: []
      #

relations

: 

array:1

 [
        "

team

" => 

App\Models

\

Team {#2020
          #

connection

: "

mysql

"
          #

table

: "

teams

"
          #

primaryKey

: "

id

"
          #

keyType

: "

int

"
          +

incrementing

: 

true


          #

with

: 

array:1

 [
            

0

 => "

league

"
          ]
          #

withCount

: []
          +

preventsLazyLoading

: 

false


          #

perPage

: 

15


          +

exists

: 

true


          +

wasRecentlyCreated

: 

false


          #

escapeWhenCastingToString

: 

false


          #

attributes

: 

array:14

 [
            "

id

" => 

4


            "

name

" => "

Chelsea

"
            "

league_id

" => 

1


            "

color

" => "

#034694

"
            "

alt_color

" => "

#000000

"
            "

highlight_color

" => "

#034694

"
            "

text_color

" => "

#ffffff

"
            "

logo

" => "

https://fn365images.s3.eu-west-1.amazonaws.com/teamlogos/Chelsea/a40d209e-566d-4fcd-a815-db3ceea27ad3.png

"
            "

home_kit

" => "

https://fn365images.s3.eu-west-1.amazonaws.com/teamlogos/Chelsea-home_kit.png

"
            "

away_kit

" => "

https://fn365images.s3.eu-west-1.amazonaws.com/teamlogos/Chelsea-away_kit.png

"
            "

apif_id

" => 

49


            "

apif_logo

" => "

https://media.api-sports.io/football/teams/49.png

"
            "

short_name

" => "

Chelsea

"
            "

api_token

" => "

evPXqIujNMfqwNrQHKmZSG8oEZaQ4iUQy0Dp3AIUqRpJHuAmhIzcJmhniA6C

"
          ]
          #

original

: 

array:14

 [
            "

id

" => 

4


            "

name

" => "

Chelsea

"
            "

league_id

" => 

1


            "

color

" => "

#034694

"
            "

alt_color

" => "

#000000

"
            "

highlight_color

" => "

#034694

"
            "

text_color

" => "

#ffffff

"
            "

logo

" => "

https://fn365images.s3.eu-west-1.amazonaws.com/teamlogos/Chelsea/a40d209e-566d-4fcd-a815-db3ceea27ad3.png

"
            "

home_kit

" => "

https://fn365images.s3.eu-west-1.amazonaws.com/teamlogos/Chelsea-home_kit.png

"
            "

away_kit

" => "

https://fn365images.s3.eu-west-1.amazonaws.com/teamlogos/Chelsea-away_kit.png

"
            "

apif_id

" => 

49


            "

apif_logo

" => "

https://media.api-sports.io/football/teams/49.png

"
            "

short_name

" => "

Chelsea

"
            "

api_token

" => "

evPXqIujNMfqwNrQHKmZSG8oEZaQ4iUQy0Dp3AIUqRpJHuAmhIzcJmhniA6C

"
          ]
          #

changes

: []
          #

casts

: 

array:5

 [
            "

twitter_bot_enabled

" => "

boolean

"
            "

twitter_post_tweets

" => "

boolean

"
            "

twitter_dm_enabled

" => "

boolean

"
            "

twitter_landing_page

" => "

boolean

"
            "

chat_rooms

" => "

array

"
          ]
          #

classCastCache

: []
          #

attributeCastCache

: []
          #

dates

: []
          #

dateFormat

: 

null


          #

appends

: 

array:7

 [
            

0

 => "

apple_id

"
            

1

 => "

has_iap

"
            

2

 => "

has_onesignal

"
            

3

 => "

league_name

"
            

4

 => "

has_twitter

"
            

5

 => "

has_chat

"
            

6

 => "

slug

"
          ]
          #

dispatchesEvents

: []
          #

observables

: []
          #

relations

: 

array:1

 [
            "

league

" => 

App\Models

\

League {#1892 …30}
          ]
          #

touches

: []
          +

timestamps

: 

true


          #

hidden

: 

array:2

 [
            

0

 => "

fms_token

"
            

1

 => "

pem_file

"
          ]
          #

visible

: []
          #

fillable

: []
          #

guarded

: []
        }
      ]
      #

touches

: []
      +

timestamps

: 

true


      #

hidden

: []
      #

visible

: []
      #

fillable

: []
      #

guarded

: 

array:1

 [
        

0

 => "

*

"
      ]
    }
    

7

 => 

App\Models

\

LeagueTable {#1997
      #

connection

: "

mysql

"
      #

table

: "

league_tables

"
      #

primaryKey

: "

id

"
      #

keyType

: "

int

"
      +

incrementing

: 

true


      #

with

: []
      #

withCount

: []
      +

preventsLazyLoading

: 

false


      #

perPage

: 

15


      +

exists

: 

true


      +

wasRecentlyCreated

: 

false


      #

escapeWhenCastingToString

: 

false


      #

attributes

: 

array:16

 [
        "

id

" => 

21


        "

league_id

" => 

1


        "

team_id

" => 

29


        "

team_name

" => "

Brighton & Hove Albion

"
        "

form

" => "

WD

"
        "

position

" => 

8


        "

played

" => 

2


        "

won

" => 

1


        "

drawn

" => 

1


        "

lost

" => 

0


        "

for

" => 

2


        "

against

" => 

1


        "

gd

" => 

1


        "

points

" => 

4


        "

created_at

" => "

2022-08-17 20:20:54

"
        "

updated_at

" => "

2022-08-17 20:20:54

"
      ]
      #

original

: 

array:16

 [
        "

id

" => 

21


        "

league_id

" => 

1


        "

team_id

" => 

29


        "

team_name

" => "

Brighton & Hove Albion

"
        "

form

" => "

WD

"
        "

position

" => 

8


        "

played

" => 

2


        "

won

" => 

1


        "

drawn

" => 

1


        "

lost

" => 

0


        "

for

" => 

2


        "

against

" => 

1


        "

gd

" => 

1


        "

points

" => 

4


        "

created_at

" => "

2022-08-17 20:20:54

"
        "

updated_at

" => "

2022-08-17 20:20:54

"
      ]
      #

changes

: []
      #

casts

: []
      #

classCastCache

: []
      #

attributeCastCache

: []
      #

dates

: []
      #

dateFormat

: 

null


      #

appends

: 

array:1

 [
        

0

 => "

goals_for

"
      ]
      #

dispatchesEvents

: []
      #

observables

: []
      #

relations

: 

array:1

 [
        "

team

" => 

App\Models

\

Team {#2032
          #

connection

: "

mysql

"
          #

table

: "

teams

"
          #

primaryKey

: "

id

"
          #

keyType

: "

int

"
          +

incrementing

: 

true


          #

with

: 

array:1

 [
            

0

 => "

league

"
          ]
          #

withCount

: []
          +

preventsLazyLoading

: 

false


          #

perPage

: 

15


          +

exists

: 

true


          +

wasRecentlyCreated

: 

false


          #

escapeWhenCastingToString

: 

false


          #

attributes

: 

array:14

 [
            "

id

" => 

29


            "

name

" => "

Brighton & Hove Albion

"
            "

league_id

" => 

1


            "

color

" => "

#0054a6

"
            "

alt_color

" => "

#1c1c1c

"
            "

highlight_color

" => "

#0054a6

"
            "

text_color

" => "

#ffffff

"
            "

logo

" => "

https://fn365images.s3.eu-west-1.amazonaws.com/teamlogos/Brighton/465d2856-60c0-4c03-8d97-6e3643a011dd.png

"
            "

home_kit

" => "

https://fn365images.s3.eu-west-1.amazonaws.com/teamlogos/Brighton%2B%2526%2BHove%2BAlbion-home_kit.png

"
            "

away_kit

" => "

https://fn365images.s3.eu-west-1.amazonaws.com/teamlogos/Brighton%2B%2526%2BHove%2BAlbion-away_kit.png

"
            "

apif_id

" => 

51


            "

apif_logo

" => "

https://media.api-sports.io/football/teams/51.png

"
            "

short_name

" => "

Brighton

"
            "

api_token

" => "

n3sohHelC3x6hbytzTUshZ2h6lJ8QKsRnzV0Xd923qBzELwpNWInNsEanC8a

"
          ]
          #

original

: 

array:14

 [
            "

id

" => 

29


            "

name

" => "

Brighton & Hove Albion

"
            "

league_id

" => 

1


            "

color

" => "

#0054a6

"
            "

alt_color

" => "

#1c1c1c

"
            "

highlight_color

" => "

#0054a6

"
            "

text_color

" => "

#ffffff

"
            "

logo

" => "

https://fn365images.s3.eu-west-1.amazonaws.com/teamlogos/Brighton/465d2856-60c0-4c03-8d97-6e3643a011dd.png

"
            "

home_kit

" => "

https://fn365images.s3.eu-west-1.amazonaws.com/teamlogos/Brighton%2B%2526%2BHove%2BAlbion-home_kit.png

"
            "

away_kit

" => "

https://fn365images.s3.eu-west-1.amazonaws.com/teamlogos/Brighton%2B%2526%2BHove%2BAlbion-away_kit.png

"
            "

apif_id

" => 

51


            "

apif_logo

" => "

https://media.api-sports.io/football/teams/51.png

"
            "

short_name

" => "

Brighton

"
            "

api_token

" => "

n3sohHelC3x6hbytzTUshZ2h6lJ8QKsRnzV0Xd923qBzELwpNWInNsEanC8a

"
          ]
          #

changes

: []
          #

casts

: 

array:5

 [
            "

twitter_bot_enabled

" => "

boolean

"
            "

twitter_post_tweets

" => "

boolean

"
            "

twitter_dm_enabled

" => "

boolean

"
            "

twitter_landing_page

" => "

boolean

"
            "

chat_rooms

" => "

array

"
          ]
          #

classCastCache

: []
          #

attributeCastCache

: []
          #

dates

: []
          #

dateFormat

: 

null


          #

appends

: 

array:7

 [
            

0

 => "

apple_id

"
            

1

 => "

has_iap

"
            

2

 => "

has_onesignal

"
            

3

 => "

league_name

"
            

4

 => "

has_twitter

"
            

5

 => "

has_chat

"
            

6

 => "

slug

"
          ]
          #

dispatchesEvents

: []
          #

observables

: []
          #

relations

: 

array:1

 [
            "

league

" => 

App\Models

\

League {#1892 …30}
          ]
          #

touches

: []
          +

timestamps

: 

true


          #

hidden

: 

array:2

 [
            

0

 => "

fms_token

"
            

1

 => "

pem_file

"
          ]
          #

visible

: []
          #

fillable

: []
          #

guarded

: []
        }
      ]
      #

touches

: []
      +

timestamps

: 

true


      #

hidden

: []
      #

visible

: []
      #

fillable

: []
      #

guarded

: 

array:1

 [
        

0

 => "

*

"
      ]
    }
    

8

 => 

App\Models

\

LeagueTable {#1998
      #

connection

: "

mysql

"
      #

table

: "

league_tables

"
      #

primaryKey

: "

id

"
      #

keyType

: "

int

"
      +

incrementing

: 

true


      #

with

: []
      #

withCount

: []
      +

preventsLazyLoading

: 

false


      #

perPage

: 

15


      +

exists

: 

true


      +

wasRecentlyCreated

: 

false


      #

escapeWhenCastingToString

: 

false


      #

attributes

: 

array:16

 [
        "

id

" => 

23


        "

league_id

" => 

1


        "

team_id

" => 

2


        "

team_name

" => "

Aston Villa

"
        "

form

" => "

LW

"
        "

position

" => 

9


        "

played

" => 

2


        "

won

" => 

1


        "

drawn

" => 

0


        "

lost

" => 

1


        "

for

" => 

2


        "

against

" => 

3


        "

gd

" => 

-1


        "

points

" => 

3


        "

created_at

" => "

2022-08-17 20:20:54

"
        "

updated_at

" => "

2022-08-17 20:20:54

"
      ]
      #

original

: 

array:16

 [
        "

id

" => 

23


        "

league_id

" => 

1


        "

team_id

" => 

2


        "

team_name

" => "

Aston Villa

"
        "

form

" => "

LW

"
        "

position

" => 

9


        "

played

" => 

2


        "

won

" => 

1


        "

drawn

" => 

0


        "

lost

" => 

1


        "

for

" => 

2


        "

against

" => 

3


        "

gd

" => 

-1


        "

points

" => 

3


        "

created_at

" => "

2022-08-17 20:20:54

"
        "

updated_at

" => "

2022-08-17 20:20:54

"
      ]
      #

changes

: []
      #

casts

: []
      #

classCastCache

: []
      #

attributeCastCache

: []
      #

dates

: []
      #

dateFormat

: 

null


      #

appends

: 

array:1

 [
        

0

 => "

goals_for

"
      ]
      #

dispatchesEvents

: []
      #

observables

: []
      #

relations

: 

array:1

 [
        "

team

" => 

App\Models

\

Team {#2018
          #

connection

: "

mysql

"
          #

table

: "

teams

"
          #

primaryKey

: "

id

"
          #

keyType

: "

int

"
          +

incrementing

: 

true


          #

with

: 

array:1

 [
            

0

 => "

league

"
          ]
          #

withCount

: []
          +

preventsLazyLoading

: 

false


          #

perPage

: 

15


          +

exists

: 

true


          +

wasRecentlyCreated

: 

false


          #

escapeWhenCastingToString

: 

false


          #

attributes

: 

array:14

 [
            "

id

" => 

2


            "

name

" => "

Aston Villa

"
            "

league_id

" => 

1


            "

color

" => "

#57002b

"
            "

alt_color

" => "

#94BEE5

"
            "

highlight_color

" => "

#57002b

"
            "

text_color

" => "

#ffffff

"
            "

logo

" => "

https://fn365images.s3.eu-west-1.amazonaws.com/teamlogos/Villa/767d390d-992b-4f3b-aece-648e0641939c.png

"
            "

home_kit

" => "

https://fn365images.s3.eu-west-1.amazonaws.com/teamlogos/Aston%2BVilla-home_kit.png

"
            "

away_kit

" => "

https://fn365images.s3.eu-west-1.amazonaws.com/teamlogos/Aston%2BVilla-away_kit.png

"
            "

apif_id

" => 

66


            "

apif_logo

" => "

https://media.api-sports.io/football/teams/66.png

"
            "

short_name

" => "

Villa

"
            "

api_token

" => "

xrHEnhJWn35RSPmoglbBZIX87MjoDVtdCuLYIARWnW8gpEGpMXknThOG1J9S

"
          ]
          #

original

: 

array:14

 [
            "

id

" => 

2


            "

name

" => "

Aston Villa

"
            "

league_id

" => 

1


            "

color

" => "

#57002b

"
            "

alt_color

" => "

#94BEE5

"
            "

highlight_color

" => "

#57002b

"
            "

text_color

" => "

#ffffff

"
            "

logo

" => "

https://fn365images.s3.eu-west-1.amazonaws.com/teamlogos/Villa/767d390d-992b-4f3b-aece-648e0641939c.png

"
            "

home_kit

" => "

https://fn365images.s3.eu-west-1.amazonaws.com/teamlogos/Aston%2BVilla-home_kit.png

"
            "

away_kit

" => "

https://fn365images.s3.eu-west-1.amazonaws.com/teamlogos/Aston%2BVilla-away_kit.png

"
            "

apif_id

" => 

66


            "

apif_logo

" => "

https://media.api-sports.io/football/teams/66.png

"
            "

short_name

" => "

Villa

"
            "

api_token

" => "

xrHEnhJWn35RSPmoglbBZIX87MjoDVtdCuLYIARWnW8gpEGpMXknThOG1J9S

"
          ]
          #

changes

: []
          #

casts

: 

array:5

 [
            "

twitter_bot_enabled

" => "

boolean

"
            "

twitter_post_tweets

" => "

boolean

"
            "

twitter_dm_enabled

" => "

boolean

"
            "

twitter_landing_page

" => "

boolean

"
            "

chat_rooms

" => "

array

"
          ]
          #

classCastCache

: []
          #

attributeCastCache

: []
          #

dates

: []
          #

dateFormat

: 

null


          #

appends

: 

array:7

 [
            

0

 => "

apple_id

"
            

1

 => "

has_iap

"
            

2

 => "

has_onesignal

"
            

3

 => "

league_name

"
            

4

 => "

has_twitter

"
            

5

 => "

has_chat

"
            

6

 => "

slug

"
          ]
          #

dispatchesEvents

: []
          #

observables

: []
          #

relations

: 

array:1

 [
            "

league

" => 

App\Models

\

League {#1892 …30}
          ]
          #

touches

: []
          +

timestamps

: 

true


          #

hidden

: 

array:2

 [
            

0

 => "

fms_token

"
            

1

 => "

pem_file

"
          ]
          #

visible

: []
          #

fillable

: []
          #

guarded

: []
        }
      ]
      #

touches

: []
      +

timestamps

: 

true


      #

hidden

: []
      #

visible

: []
      #

fillable

: []
      #

guarded

: 

array:1

 [
        

0

 => "

*

"
      ]
    }
    

9

 => 

App\Models

\

LeagueTable {#1999
      #

connection

: "

mysql

"
      #

table

: "

league_tables

"
      #

primaryKey

: "

id

"
      #

keyType

: "

int

"
      +

incrementing

: 

true


      #

with

: []
      #

withCount

: []
      +

preventsLazyLoading

: 

false


      #

perPage

: 

15


      +

exists

: 

true


      +

wasRecentlyCreated

: 

false


      #

escapeWhenCastingToString

: 

false


      #

attributes

: 

array:16

 [
        "

id

" => 

24


        "

league_id

" => 

1


        "

team_id

" => 

32


        "

team_name

" => "

Nottingham Forest

"
        "

form

" => "

LW

"
        "

position

" => 

10


        "

played

" => 

2


        "

won

" => 

1


        "

drawn

" => 

0


        "

lost

" => 

1


        "

for

" => 

1


        "

against

" => 

2


        "

gd

" => 

-1


        "

points

" => 

3


        "

created_at

" => "

2022-08-17 20:20:54

"
        "

updated_at

" => "

2022-08-17 20:20:54

"
      ]
      #

original

: 

array:16

 [
        "

id

" => 

24


        "

league_id

" => 

1


        "

team_id

" => 

32


        "

team_name

" => "

Nottingham Forest

"
        "

form

" => "

LW

"
        "

position

" => 

10


        "

played

" => 

2


        "

won

" => 

1


        "

drawn

" => 

0


        "

lost

" => 

1


        "

for

" => 

1


        "

against

" => 

2


        "

gd

" => 

-1


        "

points

" => 

3


        "

created_at

" => "

2022-08-17 20:20:54

"
        "

updated_at

" => "

2022-08-17 20:20:54

"
      ]
      #

changes

: []
      #

casts

: []
      #

classCastCache

: []
      #

attributeCastCache

: []
      #

dates

: []
      #

dateFormat

: 

null


      #

appends

: 

array:1

 [
        

0

 => "

goals_for

"
      ]
      #

dispatchesEvents

: []
      #

observables

: []
      #

relations

: 

array:1

 [
        "

team

" => 

App\Models

\

Team {#2034
          #

connection

: "

mysql

"
          #

table

: "

teams

"
          #

primaryKey

: "

id

"
          #

keyType

: "

int

"
          +

incrementing

: 

true


          #

with

: 

array:1

 [
            

0

 => "

league

"
          ]
          #

withCount

: []
          +

preventsLazyLoading

: 

false


          #

perPage

: 

15


          +

exists

: 

true


          +

wasRecentlyCreated

: 

false


          #

escapeWhenCastingToString

: 

false


          #

attributes

: 

array:14

 [
            "

id

" => 

32


            "

name

" => "

Nottingham Forest

"
            "

league_id

" => 

1


            "

color

" => "

#DA291C

"
            "

alt_color

" => "

#000000

"
            "

highlight_color

" => "

#DA291C

"
            "

text_color

" => "

#ffffff

"
            "

logo

" => "

https://fn365images.s3.eu-west-1.amazonaws.com/teamlogos/Forest/7fd6382e-ddf9-43f1-9a2e-6075bc059714.png

"
            "

home_kit

" => "

https://fn365images.s3.eu-west-1.amazonaws.com/teamlogos/Nottingham%2BForest-home_kit.png

"
            "

away_kit

" => "

https://fn365images.s3.eu-west-1.amazonaws.com/teamlogos/Nottingham%2BForest-away_kit.png

"
            "

apif_id

" => 

65


            "

apif_logo

" => "

https://media.api-sports.io/football/teams/65.png

"
            "

short_name

" => "

Forest

"
            "

api_token

" => "

ks7FKTuN50Ccgq9JLKH3YbpzYS0g76oLCfbCOk4bysCiXZEEwbDamS4QvZgI

"
          ]
          #

original

: 

array:14

 [
            "

id

" => 

32


            "

name

" => "

Nottingham Forest

"
            "

league_id

" => 

1


            "

color

" => "

#DA291C

"
            "

alt_color

" => "

#000000

"
            "

highlight_color

" => "

#DA291C

"
            "

text_color

" => "

#ffffff

"
            "

logo

" => "

https://fn365images.s3.eu-west-1.amazonaws.com/teamlogos/Forest/7fd6382e-ddf9-43f1-9a2e-6075bc059714.png

"
            "

home_kit

" => "

https://fn365images.s3.eu-west-1.amazonaws.com/teamlogos/Nottingham%2BForest-home_kit.png

"
            "

away_kit

" => "

https://fn365images.s3.eu-west-1.amazonaws.com/teamlogos/Nottingham%2BForest-away_kit.png

"
            "

apif_id

" => 

65


            "

apif_logo

" => "

https://media.api-sports.io/football/teams/65.png

"
            "

short_name

" => "

Forest

"
            "

api_token

" => "

ks7FKTuN50Ccgq9JLKH3YbpzYS0g76oLCfbCOk4bysCiXZEEwbDamS4QvZgI

"
          ]
          #

changes

: []
          #

casts

: 

array:5

 [
            "

twitter_bot_enabled

" => "

boolean

"
            "

twitter_post_tweets

" => "

boolean

"
            "

twitter_dm_enabled

" => "

boolean

"
            "

twitter_landing_page

" => "

boolean

"
            "

chat_rooms

" => "

array

"
          ]
          #

classCastCache

: []
          #

attributeCastCache

: []
          #

dates

: []
          #

dateFormat

: 

null


          #

appends

: 

array:7

 [
            

0

 => "

apple_id

"
            

1

 => "

has_iap

"
            

2

 => "

has_onesignal

"
            

3

 => "

league_name

"
            

4

 => "

has_twitter

"
            

5

 => "

has_chat

"
            

6

 => "

slug

"
          ]
          #

dispatchesEvents

: []
          #

observables

: []
          #

relations

: 

array:1

 [
            "

league

" => 

App\Models

\

League {#1892 …30}
          ]
          #

touches

: []
          +

timestamps

: 

true


          #

hidden

: 

array:2

 [
            

0

 => "

fms_token

"
            

1

 => "

pem_file

"
          ]
          #

visible

: []
          #

fillable

: []
          #

guarded

: []
        }
      ]
      #

touches

: []
      +

timestamps

: 

true


      #

hidden

: []
      #

visible

: []
      #

fillable

: []
      #

guarded

: 

array:1

 [
        

0

 => "

*

"
      ]
    }
    

10

 => 

App\Models

\

LeagueTable {#2000
      #

connection

: "

mysql

"
      #

table

: "

league_tables

"
      #

primaryKey

: "

id

"
      #

keyType

: "

int

"
      +

incrementing

: 

true


      #

with

: []
      #

withCount

: []
      +

preventsLazyLoading

: 

false


      #

perPage

: 

15


      +

exists

: 

true


      +

wasRecentlyCreated

: 

false


      #

escapeWhenCastingToString

: 

false


      #

attributes

: 

array:16

 [
        "

id

" => 

26


        "

league_id

" => 

1


        "

team_id

" => 

3


        "

team_name

" => "

AFC Bournemouth

"
        "

form

" => "

WL

"
        "

position

" => 

11


        "

played

" => 

2


        "

won

" => 

1


        "

drawn

" => 

0


        "

lost

" => 

1


        "

for

" => 

2


        "

against

" => 

4


        "

gd

" => 

-2


        "

points

" => 

3


        "

created_at

" => "

2022-08-17 20:20:54

"
        "

updated_at

" => "

2022-08-17 20:20:54

"
      ]
      #

original

: 

array:16

 [
        "

id

" => 

26


        "

league_id

" => 

1


        "

team_id

" => 

3


        "

team_name

" => "

AFC Bournemouth

"
        "

form

" => "

WL

"
        "

position

" => 

11


        "

played

" => 

2


        "

won

" => 

1


        "

drawn

" => 

0


        "

lost

" => 

1


        "

for

" => 

2


        "

against

" => 

4


        "

gd

" => 

-2


        "

points

" => 

3


        "

created_at

" => "

2022-08-17 20:20:54

"
        "

updated_at

" => "

2022-08-17 20:20:54

"
      ]
      #

changes

: []
      #

casts

: []
      #

classCastCache

: []
      #

attributeCastCache

: []
      #

dates

: []
      #

dateFormat

: 

null


      #

appends

: 

array:1

 [
        

0

 => "

goals_for

"
      ]
      #

dispatchesEvents

: []
      #

observables

: []
      #

relations

: 

array:1

 [
        "

team

" => 

App\Models

\

Team {#2019
          #

connection

: "

mysql

"
          #

table

: "

teams

"
          #

primaryKey

: "

id

"
          #

keyType

: "

int

"
          +

incrementing

: 

true


          #

with

: 

array:1

 [
            

0

 => "

league

"
          ]
          #

withCount

: []
          +

preventsLazyLoading

: 

false


          #

perPage

: 

15


          +

exists

: 

true


          +

wasRecentlyCreated

: 

false


          #

escapeWhenCastingToString

: 

false


          #

attributes

: 

array:14

 [
            "

id

" => 

3


            "

name

" => "

Bournemouth

"
            "

league_id

" => 

1


            "

color

" => "

#000000

"
            "

alt_color

" => "

#d92a1f

"
            "

highlight_color

" => "

#000000

"
            "

text_color

" => "

#ffffff

"
            "

logo

" => "

https://fn365images.s3.eu-west-1.amazonaws.com/teamlogos/Bournemouth/be66a306-55fa-4202-883f-68e41deefa5c.png

"
            "

home_kit

" => "

https://fn365images.s3.eu-west-1.amazonaws.com/teamlogos/Bournemouth-home_kit.png

"
            "

away_kit

" => "

https://fn365images.s3.eu-west-1.amazonaws.com/teamlogos/Bournemouth-away_kit.png

"
            "

apif_id

" => 

35


            "

apif_logo

" => "

https://media.api-sports.io/football/teams/35.png

"
            "

short_name

" => "

Bournemouth

"
            "

api_token

" => "

rAxS4d1wv3PmGAkyVCeZqs9ttL5x1213RepY4giOHb4pqZLmMabHtY5FWzJL

"
          ]
          #

original

: 

array:14

 [
            "

id

" => 

3


            "

name

" => "

Bournemouth

"
            "

league_id

" => 

1


            "

color

" => "

#000000

"
            "

alt_color

" => "

#d92a1f

"
            "

highlight_color

" => "

#000000

"
            "

text_color

" => "

#ffffff

"
            "

logo

" => "

https://fn365images.s3.eu-west-1.amazonaws.com/teamlogos/Bournemouth/be66a306-55fa-4202-883f-68e41deefa5c.png

"
            "

home_kit

" => "

https://fn365images.s3.eu-west-1.amazonaws.com/teamlogos/Bournemouth-home_kit.png

"
            "

away_kit

" => "

https://fn365images.s3.eu-west-1.amazonaws.com/teamlogos/Bournemouth-away_kit.png

"
            "

apif_id

" => 

35


            "

apif_logo

" => "

https://media.api-sports.io/football/teams/35.png

"
            "

short_name

" => "

Bournemouth

"
            "

api_token

" => "

rAxS4d1wv3PmGAkyVCeZqs9ttL5x1213RepY4giOHb4pqZLmMabHtY5FWzJL

"
          ]
          #

changes

: []
          #

casts

: 

array:5

 [
            "

twitter_bot_enabled

" => "

boolean

"
            "

twitter_post_tweets

" => "

boolean

"
            "

twitter_dm_enabled

" => "

boolean

"
            "

twitter_landing_page

" => "

boolean

"
            "

chat_rooms

" => "

array

"
          ]
          #

classCastCache

: []
          #

attributeCastCache

: []
          #

dates

: []
          #

dateFormat

: 

null


          #

appends

: 

array:7

 [
            

0

 => "

apple_id

"
            

1

 => "

has_iap

"
            

2

 => "

has_onesignal

"
            

3

 => "

league_name

"
            

4

 => "

has_twitter

"
            

5

 => "

has_chat

"
            

6

 => "

slug

"
          ]
          #

dispatchesEvents

: []
          #

observables

: []
          #

relations

: 

array:1

 [
            "

league

" => 

App\Models

\

League {#1892 …30}
          ]
          #

touches

: []
          +

timestamps

: 

true


          #

hidden

: 

array:2

 [
            

0

 => "

fms_token

"
            

1

 => "

pem_file

"
          ]
          #

visible

: []
          #

fillable

: []
          #

guarded

: []
        }
      ]
      #

touches

: []
      +

timestamps

: 

true


      #

hidden

: []
      #

visible

: []
      #

fillable

: []
      #

guarded

: 

array:1

 [
        

0

 => "

*

"
      ]
    }
    

11

 => 

App\Models

\

LeagueTable {#2001
      #

connection

: "

mysql

"
      #

table

: "

league_tables

"
      #

primaryKey

: "

id

"
      #

keyType

: "

int

"
      +

incrementing

: 

true


      #

with

: []
      #

withCount

: []
      +

preventsLazyLoading

: 

false


      #

perPage

: 

15


      +

exists

: 

true


      +

wasRecentlyCreated

: 

false


      #

escapeWhenCastingToString

: 

false


      #

attributes

: 

array:16

 [
        "

id

" => 

28


        "

league_id

" => 

1


        "

team_id

" => 

8


        "

team_name

" => "

Liverpool

"
        "

form

" => "

DD

"
        "

position

" => 

12


        "

played

" => 

2


        "

won

" => 

0


        "

drawn

" => 

2


        "

lost

" => 

0


        "

for

" => 

3


        "

against

" => 

3


        "

gd

" => 

0


        "

points

" => 

2


        "

created_at

" => "

2022-08-17 20:20:54

"
        "

updated_at

" => "

2022-08-17 20:20:54

"
      ]
      #

original

: 

array:16

 [
        "

id

" => 

28


        "

league_id

" => 

1


        "

team_id

" => 

8


        "

team_name

" => "

Liverpool

"
        "

form

" => "

DD

"
        "

position

" => 

12


        "

played

" => 

2


        "

won

" => 

0


        "

drawn

" => 

2


        "

lost

" => 

0


        "

for

" => 

3


        "

against

" => 

3


        "

gd

" => 

0


        "

points

" => 

2


        "

created_at

" => "

2022-08-17 20:20:54

"
        "

updated_at

" => "

2022-08-17 20:20:54

"
      ]
      #

changes

: []
      #

casts

: []
      #

classCastCache

: []
      #

attributeCastCache

: []
      #

dates

: []
      #

dateFormat

: 

null


      #

appends

: 

array:1

 [
        

0

 => "

goals_for

"
      ]
      #

dispatchesEvents

: []
      #

observables

: []
      #

relations

: 

array:1

 [
        "

team

" => 

App\Models

\

Team {#2024
          #

connection

: "

mysql

"
          #

table

: "

teams

"
          #

primaryKey

: "

id

"
          #

keyType

: "

int

"
          +

incrementing

: 

true


          #

with

: 

array:1

 [
            

0

 => "

league

"
          ]
          #

withCount

: []
          +

preventsLazyLoading

: 

false


          #

perPage

: 

15


          +

exists

: 

true


          +

wasRecentlyCreated

: 

false


          #

escapeWhenCastingToString

: 

false


          #

attributes

: 

array:14

 [
            "

id

" => 

8


            "

name

" => "

Liverpool

"
            "

league_id

" => 

1


            "

color

" => "

#e31b23

"
            "

alt_color

" => "

#fbba00

"
            "

highlight_color

" => "

#e31b23

"
            "

text_color

" => "

#ffffff

"
            "

logo

" => "

https://fn365images.s3.eu-west-1.amazonaws.com/teamlogos/Liverpool/8e0c1016-02f6-4f84-9627-021786e76833.png

"
            "

home_kit

" => "

https://fn365images.s3.eu-west-1.amazonaws.com/teamlogos/Liverpool-home_kit.png

"
            "

away_kit

" => "

https://fn365images.s3.eu-west-1.amazonaws.com/teamlogos/Liverpool-away_kit.png

"
            "

apif_id

" => 

40


            "

apif_logo

" => "

https://media.api-sports.io/football/teams/40.png

"
            "

short_name

" => "

Liverpool

"
            "

api_token

" => "

c5uWQXRAfmenqwqqLStNqn2UVer2M0LQxWQ5W2xC4BNaX4OmGAWGLllJW53E

"
          ]
          #

original

: 

array:14

 [
            "

id

" => 

8


            "

name

" => "

Liverpool

"
            "

league_id

" => 

1


            "

color

" => "

#e31b23

"
            "

alt_color

" => "

#fbba00

"
            "

highlight_color

" => "

#e31b23

"
            "

text_color

" => "

#ffffff

"
            "

logo

" => "

https://fn365images.s3.eu-west-1.amazonaws.com/teamlogos/Liverpool/8e0c1016-02f6-4f84-9627-021786e76833.png

"
            "

home_kit

" => "

https://fn365images.s3.eu-west-1.amazonaws.com/teamlogos/Liverpool-home_kit.png

"
            "

away_kit

" => "

https://fn365images.s3.eu-west-1.amazonaws.com/teamlogos/Liverpool-away_kit.png

"
            "

apif_id

" => 

40


            "

apif_logo

" => "

https://media.api-sports.io/football/teams/40.png

"
            "

short_name

" => "

Liverpool

"
            "

api_token

" => "

c5uWQXRAfmenqwqqLStNqn2UVer2M0LQxWQ5W2xC4BNaX4OmGAWGLllJW53E

"
          ]
          #

changes

: []
          #

casts

: 

array:5

 [
            "

twitter_bot_enabled

" => "

boolean

"
            "

twitter_post_tweets

" => "

boolean

"
            "

twitter_dm_enabled

" => "

boolean

"
            "

twitter_landing_page

" => "

boolean

"
            "

chat_rooms

" => "

array

"
          ]
          #

classCastCache

: []
          #

attributeCastCache

: []
          #

dates

: []
          #

dateFormat

: 

null


          #

appends

: 

array:7

 [
            

0

 => "

apple_id

"
            

1

 => "

has_iap

"
            

2

 => "

has_onesignal

"
            

3

 => "

league_name

"
            

4

 => "

has_twitter

"
            

5

 => "

has_chat

"
            

6

 => "

slug

"
          ]
          #

dispatchesEvents

: []
          #

observables

: []
          #

relations

: 

array:1

 [
            "

league

" => 

App\Models

\

League {#1892 …30}
          ]
          #

touches

: []
          +

timestamps

: 

true


          #

hidden

: 

array:2

 [
            

0

 => "

fms_token

"
            

1

 => "

pem_file

"
          ]
          #

visible

: []
          #

fillable

: []
          #

guarded

: []
        }
      ]
      #

touches

: []
      +

timestamps

: 

true


      #

hidden

: []
      #

visible

: []
      #

fillable

: []
      #

guarded

: 

array:1

 [
        

0

 => "

*

"
      ]
    }
    

12

 => 

App\Models

\

LeagueTable {#2002
      #

connection

: "

mysql

"
      #

table

: "

league_tables

"
      #

primaryKey

: "

id

"
      #

keyType

: "

int

"
      +

incrementing

: 

true


      #

with

: []
      #

withCount

: []
      +

preventsLazyLoading

: 

false


      #

perPage

: 

15


      +

exists

: 

true


      +

wasRecentlyCreated

: 

false


      #

escapeWhenCastingToString

: 

false


      #

attributes

: 

array:16

 [
        "

id

" => 

30


        "

league_id

" => 

1


        "

team_id

" => 

36


        "

team_name

" => "

Fulham

"
        "

form

" => "

DD

"
        "

position

" => 

13


        "

played

" => 

2


        "

won

" => 

0


        "

drawn

" => 

2


        "

lost

" => 

0


        "

for

" => 

2


        "

against

" => 

2


        "

gd

" => 

0


        "

points

" => 

2


        "

created_at

" => "

2022-08-17 20:20:54

"
        "

updated_at

" => "

2022-08-17 20:20:54

"
      ]
      #

original

: 

array:16

 [
        "

id

" => 

30


        "

league_id

" => 

1


        "

team_id

" => 

36


        "

team_name

" => "

Fulham

"
        "

form

" => "

DD

"
        "

position

" => 

13


        "

played

" => 

2


        "

won

" => 

0


        "

drawn

" => 

2


        "

lost

" => 

0


        "

for

" => 

2


        "

against

" => 

2


        "

gd

" => 

0


        "

points

" => 

2


        "

created_at

" => "

2022-08-17 20:20:54

"
        "

updated_at

" => "

2022-08-17 20:20:54

"
      ]
      #

changes

: []
      #

casts

: []
      #

classCastCache

: []
      #

attributeCastCache

: []
      #

dates

: []
      #

dateFormat

: 

null


      #

appends

: 

array:1

 [
        

0

 => "

goals_for

"
      ]
      #

dispatchesEvents

: []
      #

observables

: []
      #

relations

: 

array:1

 [
        "

team

" => 

App\Models

\

Team {#2035
          #

connection

: "

mysql

"
          #

table

: "

teams

"
          #

primaryKey

: "

id

"
          #

keyType

: "

int

"
          +

incrementing

: 

true


          #

with

: 

array:1

 [
            

0

 => "

league

"
          ]
          #

withCount

: []
          +

preventsLazyLoading

: 

false


          #

perPage

: 

15


          +

exists

: 

true


          +

wasRecentlyCreated

: 

false


          #

escapeWhenCastingToString

: 

false


          #

attributes

: 

array:14

 [
            "

id

" => 

36


            "

name

" => "

Fulham

"
            "

league_id

" => 

1


            "

color

" => "

#ffffff

"
            "

alt_color

" => "

#d71c2d

"
            "

highlight_color

" => "

#000000

"
            "

text_color

" => "

#000000

"
            "

logo

" => "

https://fn365images.s3.eu-west-1.amazonaws.com/teamlogos/Fulham/4692c850-8742-409d-b611-6fe5c56f7dfe.png

"
            "

home_kit

" => "

https://fn365images.s3.eu-west-1.amazonaws.com/teamlogos/Fulham-home_kit.png

"
            "

away_kit

" => "

https://fn365images.s3.eu-west-1.amazonaws.com/teamlogos/Fulham-away_kit.png

"
            "

apif_id

" => 

36


            "

apif_logo

" => "

https://media.api-sports.io/football/teams/36.png

"
            "

short_name

" => "

Fulham

"
            "

api_token

" => "

mkWkw1EGqGFHuTcFwhZZ3qyPT0ICRNpOs1UzLHsN7v1lKGesc9XOE2vOHLK3

"
          ]
          #

original

: 

array:14

 [
            "

id

" => 

36


            "

name

" => "

Fulham

"
            "

league_id

" => 

1


            "

color

" => "

#ffffff

"
            "

alt_color

" => "

#d71c2d

"
            "

highlight_color

" => "

#000000

"
            "

text_color

" => "

#000000

"
            "

logo

" => "

https://fn365images.s3.eu-west-1.amazonaws.com/teamlogos/Fulham/4692c850-8742-409d-b611-6fe5c56f7dfe.png

"
            "

home_kit

" => "

https://fn365images.s3.eu-west-1.amazonaws.com/teamlogos/Fulham-home_kit.png

"
            "

away_kit

" => "

https://fn365images.s3.eu-west-1.amazonaws.com/teamlogos/Fulham-away_kit.png

"
            "

apif_id

" => 

36


            "

apif_logo

" => "

https://media.api-sports.io/football/teams/36.png

"
            "

short_name

" => "

Fulham

"
            "

api_token

" => "

mkWkw1EGqGFHuTcFwhZZ3qyPT0ICRNpOs1UzLHsN7v1lKGesc9XOE2vOHLK3

"
          ]
          #

changes

: []
          #

casts

: 

array:5

 [
            "

twitter_bot_enabled

" => "

boolean

"
            "

twitter_post_tweets

" => "

boolean

"
            "

twitter_dm_enabled

" => "

boolean

"
            "

twitter_landing_page

" => "

boolean

"
            "

chat_rooms

" => "

array

"
          ]
          #

classCastCache

: []
          #

attributeCastCache

: []
          #

dates

: []
          #

dateFormat

: 

null


          #

appends

: 

array:7

 [
            

0

 => "

apple_id

"
            

1

 => "

has_iap

"
            

2

 => "

has_onesignal

"
            

3

 => "

league_name

"
            

4

 => "

has_twitter

"
            

5

 => "

has_chat

"
            

6

 => "

slug

"
          ]
          #

dispatchesEvents

: []
          #

observables

: []
          #

relations

: 

array:1

 [
            "

league

" => 

App\Models

\

League {#1892 …30}
          ]
          #

touches

: []
          +

timestamps

: 

true


          #

hidden

: 

array:2

 [
            

0

 => "

fms_token

"
            

1

 => "

pem_file

"
          ]
          #

visible

: []
          #

fillable

: []
          #

guarded

: []
        }
      ]
      #

touches

: []
      +

timestamps

: 

true


      #

hidden

: []
      #

visible

: []
      #

fillable

: []
      #

guarded

: 

array:1

 [
        

0

 => "

*

"
      ]
    }
    

13

 => 

App\Models

\

LeagueTable {#2003
      #

connection

: "

mysql

"
      #

table

: "

league_tables

"
      #

primaryKey

: "

id

"
      #

keyType

: "

int

"
      +

incrementing

: 

true


      #

with

: []
      #

withCount

: []
      +

preventsLazyLoading

: 

false


      #

perPage

: 

15


      +

exists

: 

true


      +

wasRecentlyCreated

: 

false


      #

escapeWhenCastingToString

: 

false


      #

attributes

: 

array:16

 [
        "

id

" => 

32


        "

league_id

" => 

1


        "

team_id

" => 

31


        "

team_name

" => "

Wolverhampton Wanderers

"
        "

form

" => "

LD

"
        "

position

" => 

14


        "

played

" => 

2


        "

won

" => 

0


        "

drawn

" => 

1


        "

lost

" => 

1


        "

for

" => 

1


        "

against

" => 

2


        "

gd

" => 

-1


        "

points

" => 

1


        "

created_at

" => "

2022-08-17 20:20:54

"
        "

updated_at

" => "

2022-08-17 20:20:54

"
      ]
      #

original

: 

array:16

 [
        "

id

" => 

32


        "

league_id

" => 

1


        "

team_id

" => 

31


        "

team_name

" => "

Wolverhampton Wanderers

"
        "

form

" => "

LD

"
        "

position

" => 

14


        "

played

" => 

2


        "

won

" => 

0


        "

drawn

" => 

1


        "

lost

" => 

1


        "

for

" => 

1


        "

against

" => 

2


        "

gd

" => 

-1


        "

points

" => 

1


        "

created_at

" => "

2022-08-17 20:20:54

"
        "

updated_at

" => "

2022-08-17 20:20:54

"
      ]
      #

changes

: []
      #

casts

: []
      #

classCastCache

: []
      #

attributeCastCache

: []
      #

dates

: []
      #

dateFormat

: 

null


      #

appends

: 

array:1

 [
        

0

 => "

goals_for

"
      ]
      #

dispatchesEvents

: []
      #

observables

: []
      #

relations

: 

array:1

 [
        "

team

" => 

App\Models

\

Team {#2033
          #

connection

: "

mysql

"
          #

table

: "

teams

"
          #

primaryKey

: "

id

"
          #

keyType

: "

int

"
          +

incrementing

: 

true


          #

with

: 

array:1

 [
            

0

 => "

league

"
          ]
          #

withCount

: []
          +

preventsLazyLoading

: 

false


          #

perPage

: 

15


          +

exists

: 

true


          +

wasRecentlyCreated

: 

false


          #

escapeWhenCastingToString

: 

false


          #

attributes

: 

array:14

 [
            "

id

" => 

31


            "

name

" => "

Wolverhampton Wanderers

"
            "

league_id

" => 

1


            "

color

" => "

#ffb536

"
            "

alt_color

" => "

#000000

"
            "

highlight_color

" => "

#ffb536

"
            "

text_color

" => "

#000000

"
             …7
          ]
          #

original

: 

array:14

 [ …14]
          #

changes

: []
          #

casts

: 

array:5

 [ …5]
          #

classCastCache

: []
          #

attributeCastCache

: []
          #

dates

: []
          #

dateFormat

: 

null


          #

appends

: 

array:7

 [ …7]
          #

dispatchesEvents

: []
          #

observables

: []
          #

relations

: 

array:1

 [ …1]
          #

touches

: []
          +

timestamps

: 

true


          #

hidden

: 

array:2

 [ …2]
          #

visible

: []
          #

fillable

: []
          #

guarded

: []
        }
      ]
      #

touches

: []
      +

timestamps

: 

true


      #

hidden

: []
      #

visible

: []
      #

fillable

: []
      #

guarded

: 

array:1

 [
        

0

 => "

*

"
      ]
    }
    

14

 => 

App\Models

\

LeagueTable {#2004
      #

connection

: "

mysql

"
      #

table

: "

league_tables

"
      #

primaryKey

: "

id

"
      #

keyType

: "

int

"
      +

incrementing

: 

true


      #

with

: []
      #

withCount

: []
      +

preventsLazyLoading

: 

false


      #

perPage

: 

15


      +

exists

: 

true


      +

wasRecentlyCreated

: 

false


      #

escapeWhenCastingToString

: 

false


      #

attributes

: 

array:16

 [
        "

id

" => 

34


        "

league_id

" => 

1


        "

team_id

" => 

7


        "

team_name

" => "

Leicester City

"
        "

form

" => "

DL

"
        "

position

" => 

15


        "

played

" => 

2


        "

won

" => 

0


        "

drawn

" => 

1


        "

lost

" => 

1


        "

for

" => 

4


        "

against

" => 

6


        "

gd

" => 

-2


        "

points

" => 

1


        "

created_at

" => "

2022-08-17 20:20:54

"
        "

updated_at

" => "

2022-08-17 20:20:54

"
      ]
      #

original

: 

array:16

 [
        "

id

" => 

34


        "

league_id

" => 

1


        "

team_id

" => 

7


        "

team_name

" => "

Leicester City

"
        "

form

" => "

DL

"
        "

position

" => 

15


        "

played

" => 

2


        "

won

" => 

0


        "

drawn

" => 

1


        "

lost

" => 

1


        "

for

" => 

4


        "

against

" => 

6


        "

gd

" => 

-2


        "

points

" => 

1


        "

created_at

" => "

2022-08-17 20:20:54

"
        "

updated_at

" => "

2022-08-17 20:20:54

"
      ]
      #

changes

: []
      #

casts

: []
      #

classCastCache

: []
      #

attributeCastCache

: []
      #

dates

: []
      #

dateFormat

: 

null


      #

appends

: 

array:1

 [
        

0

 => "

goals_for

"
      ]
      #

dispatchesEvents

: []
      #

observables

: []
      #

relations

: 

array:1

 [
        "

team

" => 

App\Models

\

Team {#2023
          #

connection

: "

mysql

"
          #

table

: "

teams

"
          #

primaryKey

: "

id

"
          #

keyType

: "

int

"
          +

incrementing

: 

true


          #

with

: 

array:1

 [ …1]
          #

withCount

: []
          +

preventsLazyLoading

: 

false


          #

perPage

: 

15


          +

exists

: 

true


          +

wasRecentlyCreated

: 

false


          #

escapeWhenCastingToString

: 

false


          #

attributes

: 

array:14

 [ …14]
          #

original

: 

array:14

 [ …14]
          #

changes

: []
          #

casts

: 

array:5

 [ …5]
          #

classCastCache

: []
          #

attributeCastCache

: []
          #

dates

: []
          #

dateFormat

: 

null


          #

appends

: 

array:7

 [ …7]
          #

dispatchesEvents

: []
          #

observables

: []
          #

relations

: 

array:1

 [ …1]
          #

touches

: []
          +

timestamps

: 

true


          #

hidden

: 

array:2

 [ …2]
          #

visible

: []
          #

fillable

: []
          #

guarded

: []
        }
      ]
      #

touches

: []
      +

timestamps

: 

true


      #

hidden

: []
      #

visible

: []
      #

fillable

: []
      #

guarded

: 

array:1

 [
        

0

 => "

*

"
      ]
    }
    

15

 => 

App\Models

\

LeagueTable {#2005
      #

connection

: "

mysql

"
      #

table

: "

league_tables

"
      #

primaryKey

: "

id

"
      #

keyType

: "

int

"
      +

incrementing

: 

true


      #

with

: []
      #

withCount

: []
      +

preventsLazyLoading

: 

false


      #

perPage

: 

15


      +

exists

: 

true


      +

wasRecentlyCreated

: 

false


      #

escapeWhenCastingToString

: 

false


      #

attributes

: 

array:16

 [
        "

id

" => 

36


        "

league_id

" => 

1


        "

team_id

" => 

5


        "

team_name

" => "

Crystal Palace

"
        "

form

" => "

LD

"
        "

position

" => 

16


        "

played

" => 

2


        "

won

" => 

0


        "

drawn

" => 

1


        "

lost

" => 

1


        "

for

" => 

1


        "

against

" => 

3


        "

gd

" => 

-2


        "

points

" => 

1


        "

created_at

" => "

2022-08-17 20:20:54

"
        "

updated_at

" => "

2022-08-17 20:20:54

"
      ]
      #

original

: 

array:16

 [
        "

id

" => 

36


        "

league_id

" => 

1


        "

team_id

" => 

5


        "

team_name

" => "

Crystal Palace

"
        "

form

" => "

LD

"
        "

position

" => 

16


        "

played

" => 

2


        "

won

" => 

0


        "

drawn

" => 

1


        "

lost

" => 

1


        "

for

" => 

1


        "

against

" => 

3


        "

gd

" => 

-2


        "

points

" => 

1


        "

created_at

" => "

2022-08-17 20:20:54

"
        "

updated_at

" => "

2022-08-17 20:20:54

"
      ]
      #

changes

: []
      #

casts

: []
      #

classCastCache

: []
      #

attributeCastCache

: []
      #

dates

: []
      #

dateFormat

: 

null


      #

appends

: 

array:1

 [
        

0

 => "

goals_for

"
      ]
      #

dispatchesEvents

: []
      #

observables

: []
      #

relations

: 

array:1

 [
        "

team

" => 

App\Models

\

Team {#2021
          #

connection

: "

mysql

"
          #

table

: "

teams

"
          #

primaryKey

: "

id

"
          #

keyType

: "

int

"
          +

incrementing

: 

true


          #

with

: 

array:1

 [ …1]
          #

withCount

: []
          +

preventsLazyLoading

: 

false


          #

perPage

: 

15


          +

exists

: 

true


          +

wasRecentlyCreated

: 

false


          #

escapeWhenCastingToString

: 

false


          #

attributes

: 

array:14

 [ …14]
          #

original

: 

array:14

 [ …14]
          #

changes

: []
          #

casts

: 

array:5

 [ …5]
          #

classCastCache

: []
          #

attributeCastCache

: []
          #

dates

: []
          #

dateFormat

: 

null


          #

appends

: 

array:7

 [ …7]
          #

dispatchesEvents

: []
          #

observables

: []
          #

relations

: 

array:1

 [ …1]
          #

touches

: []
          +

timestamps

: 

true


          #

hidden

: 

array:2

 [ …2]
          #

visible

: []
          #

fillable

: []
          #

guarded

: []
        }
      ]
      #

touches

: []
      +

timestamps

: 

true


      #

hidden

: []
      #

visible

: []
      #

fillable

: []
      #

guarded

: 

array:1

 [
        

0

 => "

*

"
      ]
    }
    

16

 => 

App\Models

\

LeagueTable {#2006
      #

connection

: "

mysql

"
      #

table

: "

league_tables

"
      #

primaryKey

: "

id

"
      #

keyType

: "

int

"
      +

incrementing

: 

true


      #

with

: []
      #

withCount

: []
      +

preventsLazyLoading

: 

false


      #

perPage

: 

15


      +

exists

: 

true


      +

wasRecentlyCreated

: 

false


      #

escapeWhenCastingToString

: 

false


      #

attributes

: 

array:16

 [
        "

id

" => 

38


        "

league_id

" => 

1


        "

team_id

" => 

13


        "

team_name

" => "

Southampton

"
        "

form

" => "

LD

"
        "

position

" => 

17


        "

played

" => 

2


        "

won

" => 

0


        "

drawn

" => 

1


        "

lost

" => 

1


        "

for

" => 

3


        "

against

" => 

6


        "

gd

" => 

-3


        "

points

" => 

1


        "

created_at

" => "

2022-08-17 20:20:54

"
        "

updated_at

" => "

2022-08-17 20:20:54

"
      ]
      #

original

: 

array:16

 [
        "

id

" => 

38


        "

league_id

" => 

1


        "

team_id

" => 

13


        "

team_name

" => "

Southampton

"
        "

form

" => "

LD

"
        "

position

" => 

17


        "

played

" => 

2


        "

won

" => 

0


        "

drawn

" => 

1


        "

lost

" => 

1


        "

for

" => 

3


        "

against

" => 

6


        "

gd

" => 

-3


        "

points

" => 

1


        "

created_at

" => "

2022-08-17 20:20:54

"
        "

updated_at

" => "

2022-08-17 20:20:54

"
      ]
      #

changes

: []
      #

casts

: []
      #

classCastCache

: []
      #

attributeCastCache

: []
      #

dates

: []
      #

dateFormat

: 

null


      #

appends

: 

array:1

 [
        

0

 => "

goals_for

"
      ]
      #

dispatchesEvents

: []
      #

observables

: []
      #

relations

: 

array:1

 [
        "

team

" => 

App\Models

\

Team {#2028
          #

connection

: "

mysql

"
          #

table

: "

teams

"
          #

primaryKey

: "

id

"
          #

keyType

: "

int

"
          +

incrementing

: 

true


          #

with

: 

array:1

 [ …1]
          #

withCount

: []
          +

preventsLazyLoading

: 

false


          #

perPage

: 

15


          +

exists

: 

true


          +

wasRecentlyCreated

: 

false


          #

escapeWhenCastingToString

: 

false


          #

attributes

: 

array:14

 [ …14]
          #

original

: 

array:14

 [ …14]
          #

changes

: []
          #

casts

: 

array:5

 [ …5]
          #

classCastCache

: []
          #

attributeCastCache

: []
          #

dates

: []
          #

dateFormat

: 

null


          #

appends

: 

array:7

 [ …7]
          #

dispatchesEvents

: []
          #

observables

: []
          #

relations

: 

array:1

 [ …1]
          #

touches

: []
          +

timestamps

: 

true


          #

hidden

: 

array:2

 [ …2]
          #

visible

: []
          #

fillable

: []
          #

guarded

: []
        }
      ]
      #

touches

: []
      +

timestamps

: 

true


      #

hidden

: []
      #

visible

: []
      #

fillable

: []
      #

guarded

: 

array:1

 [
        

0

 => "

*

"
      ]
    }
    

17

 => 

App\Models

\

LeagueTable {#2007
      #

connection

: "

mysql

"
      #

table

: "

league_tables

"
      #

primaryKey

: "

id

"
      #

keyType

: "

int

"
      +

incrementing

: 

true


      #

with

: []
      #

withCount

: []
      +

preventsLazyLoading

: 

false


      #

perPage

: 

15


      +

exists

: 

true


      +

wasRecentlyCreated

: 

false


      #

escapeWhenCastingToString

: 

false


      #

attributes

: 

array:16

 [
        "

id

" => 

41


        "

league_id

" => 

1


        "

team_id

" => 

6


        "

team_name

" => "

Everton

"
        "

form

" => "

LL

"
        "

position

" => 

18


        "

played

" => 

2


        "

won

" => 

0


        "

drawn

" => 

0


        "

lost

" => 

2


        "

for

" => 

1


        "

against

" => 

3


        "

gd

" => 

-2


        "

points

" => 

0


        "

created_at

" => "

2022-08-17 20:20:54

"
        "

updated_at

" => "

2022-08-17 20:20:54

"
      ]
      #

original

: 

array:16

 [
        "

id

" => 

41


        "

league_id

" => 

1


        "

team_id

" => 

6


        "

team_name

" => "

Everton

"
        "

form

" => "

LL

"
        "

position

" => 

18


        "

played

" => 

2


        "

won

" => 

0


        "

drawn

" => 

0


        "

lost

" => 

2


        "

for

" => 

1


        "

against

" => 

3


        "

gd

" => 

-2


        "

points

" => 

0


        "

created_at

" => "

2022-08-17 20:20:54

"
        "

updated_at

" => "

2022-08-17 20:20:54

"
      ]
      #

changes

: []
      #

casts

: []
      #

classCastCache

: []
      #

attributeCastCache

: []
      #

dates

: []
      #

dateFormat

: 

null


      #

appends

: 

array:1

 [
        

0

 => "

goals_for

"
      ]
      #

dispatchesEvents

: []
      #

observables

: []
      #

relations

: 

array:1

 [
        "

team

" => 

App\Models

\

Team {#2022
          #

connection

: "

mysql

"
          #

table

: "

teams

"
          #

primaryKey

: "

id

"
          #

keyType

: "

int

"
          +

incrementing

: 

true


          #

with

: 

array:1

 [ …1]
          #

withCount

: []
          +

preventsLazyLoading

: 

false


          #

perPage

: 

15


          +

exists

: 

true


          +

wasRecentlyCreated

: 

false


          #

escapeWhenCastingToString

: 

false


          #

attributes

: 

array:14

 [ …14]
          #

original

: 

array:14

 [ …14]
          #

changes

: []
          #

casts

: 

array:5

 [ …5]
          #

classCastCache

: []
          #

attributeCastCache

: []
          #

dates

: []
          #

dateFormat

: 

null


          #

appends

: 

array:7

 [ …7]
          #

dispatchesEvents

: []
          #

observables

: []
          #

relations

: 

array:1

 [ …1]
          #

touches

: []
          +

timestamps

: 

true


          #

hidden

: 

array:2

 [ …2]
          #

visible

: []
          #

fillable

: []
          #

guarded

: []
        }
      ]
      #

touches

: []
      +

timestamps

: 

true


      #

hidden

: []
      #

visible

: []
      #

fillable

: []
      #

guarded

: 

array:1

 [
        

0

 => "

*

"
      ]
    }
    

18

 => 

App\Models

\

LeagueTable {#2008
      #

connection

: "

mysql

"
      #

table

: "

league_tables

"
      #

primaryKey

: "

id

"
      #

keyType

: "

int

"
      +

incrementing

: 

true


      #

with

: []
      #

withCount

: []
      +

preventsLazyLoading

: 

false


      #

perPage

: 

15


      +

exists

: 

true


      +

wasRecentlyCreated

: 

false


      #

escapeWhenCastingToString

: 

false


      #

attributes

: 

array:16

 [
        "

id

" => 

43


        "

league_id

" => 

1


        "

team_id

" => 

20


        "

team_name

" => "

West Ham United

"
        "

form

" => "

LL

"
        "

position

" => 

19


        "

played

" => 

2


        "

won

" => 

0


        "

drawn

" => 

0


        "

lost

" => 

2


        "

for

" => 

0


        "

against

" => 

3


        "

gd

" => 

-3


        "

points

" => 

0


        "

created_at

" => "

2022-08-17 20:20:54

"
        "

updated_at

" => "

2022-08-17 20:20:54

"
      ]
      #

original

: 

array:16

 [
        "

id

" => 

43


        "

league_id

" => 

1


        "

team_id

" => 

20


        "

team_name

" => "

West Ham United

"
        "

form

" => "

LL

"
        "

position

" => 

19


        "

played

" => 

2


        "

won

" => 

0


        "

drawn

" => 

0


        "

lost

" => 

2


        "

for

" => 

0


        "

against

" => 

3


        "

gd

" => 

-3


        "

points

" => 

0


        "

created_at

" => "

2022-08-17 20:20:54

"
        "

updated_at

" => "

2022-08-17 20:20:54

"
      ]
      #

changes

: []
      #

casts

: []
      #

classCastCache

: []
      #

attributeCastCache

: []
      #

dates

: []
      #

dateFormat

: 

null


      #

appends

: 

array:1

 [
        

0

 => "

goals_for

"
      ]
      #

dispatchesEvents

: []
      #

observables

: []
      #

relations

: 

array:1

 [
        "

team

" => 

App\Models

\

Team {#2030
          #

connection

: "

mysql

"
          #

table

: "

teams

"
          #

primaryKey

: "

id

"
          #

keyType

: "

int

"
          +

incrementing

: 

true


          #

with

: 

array:1

 [ …1]
          #

withCount

: []
          +

preventsLazyLoading

: 

false


          #

perPage

: 

15


          +

exists

: 

true


          +

wasRecentlyCreated

: 

false


          #

escapeWhenCastingToString

: 

false


          #

attributes

: 

array:14

 [ …14]
          #

original

: 

array:14

 [ …14]
          #

changes

: []
          #

casts

: 

array:5

 [ …5]
          #

classCastCache

: []
          #

attributeCastCache

: []
          #

dates

: []
          #

dateFormat

: 

null


          #

appends

: 

array:7

 [ …7]
          #

dispatchesEvents

: []
          #

observables

: []
          #

relations

: 

array:1

 [ …1]
          #

touches

: []
          +

timestamps

: 

true


          #

hidden

: 

array:2

 [ …2]
          #

visible

: []
          #

fillable

: []
          #

guarded

: []
        }
      ]
      #

touches

: []
      +

timestamps

: 

true


      #

hidden

: []
      #

visible

: []
      #

fillable

: []
      #

guarded

: 

array:1

 [
        

0

 => "

*

"
      ]
    }
    

19

 => 

App\Models

\

LeagueTable {#2009
      #

connection

: "

mysql

"
      #

table

: "

league_tables

"
      #

primaryKey

: "

id

"
      #

keyType

: "

int

"
      +

incrementing

: 

true


      #

with

: []
      #

withCount

: []
      +

preventsLazyLoading

: 

false


      #

perPage

: 

15


      +

exists

: 

true


      +

wasRecentlyCreated

: 

false


      #

escapeWhenCastingToString

: 

false


      #

attributes

: 

array:16

 [
        "

id

" => 

44


        "

league_id

" => 

1


        "

team_id

" => 

10


        "

team_name

" => "

Manchester United

"
        "

form

" => "

LL

"
        "

position

" => 

20


        "

played

" => 

2


        "

won

" => 

0


        "

drawn

" => 

0


        "

lost

" => 

2


        "

for

" => 

1


        "

against

" => 

6


        "

gd

" => 

-5


        "

points

" => 

0


        "

created_at

" => "

2022-08-17 20:20:54

"
        "

updated_at

" => "

2022-08-17 20:20:54

"
      ]
      #

original

: 

array:16

 [
        "

id

" => 

44


        "

league_id

" => 

1


        "

team_id

" => 

10


        "

team_name

" => "

Manchester United

"
        "

form

" => "

LL

"
        "

position

" => 

20


        "

played

" => 

2


        "

won

" => 

0


        "

drawn

" => 

0


        "

lost

" => 

2


        "

for

" => 

1


        "

against

" => 

6


        "

gd

" => 

-5


        "

points

" => 

0


        "

created_at

" => "

2022-08-17 20:20:54

"
        "

updated_at

" => "

2022-08-17 20:20:54

"
      ]
      #

changes

: []
      #

casts

: []
      #

classCastCache

: []
      #

attributeCastCache

: []
      #

dates

: []
      #

dateFormat

: 

null


      #

appends

: 

array:1

 [
        

0

 => "

goals_for

"
      ]
      #

dispatchesEvents

: []
      #

observables

: []
      #

relations

: 

array:1

 [
        "

team

" => 

App\Models

\

Team {#2026
          #

connection

: "

mysql

"
          #

table

: "

teams

"
          #

primaryKey

: "

id

"
          #

keyType

: "

int

"
          +

incrementing

: 

true


          #

with

: 

array:1

 [ …1]
          #

withCount

: []
          +

preventsLazyLoading

: 

false


          #

perPage

: 

15


          +

exists

: 

true


          +

wasRecentlyCreated

: 

false


          #

escapeWhenCastingToString

: 

false


          #

attributes

: 

array:14

 [ …14]
          #

original

: 

array:14

 [ …14]
          #

changes

: []
          #

casts

: 

array:5

 [ …5]
          #

classCastCache

: []
          #

attributeCastCache

: []
          #

dates

: []
          #

dateFormat

: 

null


          #

appends

: 

array:7

 [ …7]
          #

dispatchesEvents

: []
          #

observables

: []
          #

relations

: 

array:1

 [ …1]
          #

touches

: []
          +

timestamps

: 

true


          #

hidden

: 

array:2

 [ …2]
          #

visible

: []
          #

fillable

: []
          #

guarded

: []
        }
      ]
      #

touches

: []
      +

timestamps

: 

true


      #

hidden

: []
      #

visible

: []
      #

fillable

: []
      #

guarded

: 

array:1

 [
        

0

 => "

*

"
      ]
    }
  ]
  #

escapeWhenCastingToString

: 

false


}