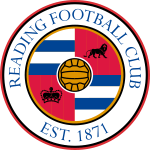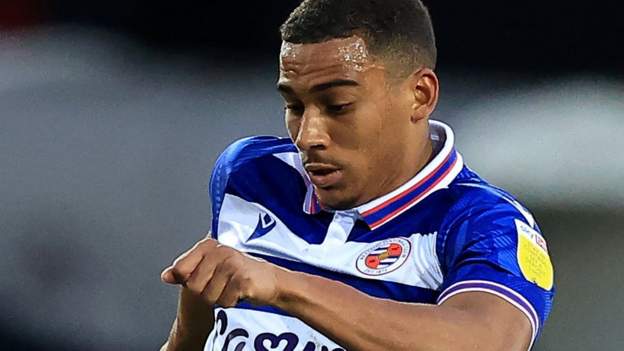 Cardiff set to sign Reading midfielder Rinomhota
---
Andy Rinomhota joined Reading's academy in 2015
Cardiff City are set to sign out-of-contract Reading midfielder Andy Rinomhota on a free transfer.
The Bluebirds head to their pre-season training in Scotland on Sunday and the 25-year-old could link up with boss Steve Morison and his squad beforehand.
Rinomhota was among a number of players Reading hoped to hold onto, but instead he looks to be heading to Cardiff.
Cardiff also hope to make progress on contract negotiations with Joe Ralls so he can join the camp.
Continue Reading
To continue reading please choose to download our free app, or visit the original website.
League Table
^

 

Illuminate\Database\Eloquent\Collection

 {#1985
  #

items

: 

array:24

 [
    

0

 => 

App\Models

\

LeagueTable {#1992
      #

connection

: "

mysql

"
      #

table

: "

league_tables

"
      #

primaryKey

: "

id

"
      #

keyType

: "

int

"
      +

incrementing

: 

true


      #

with

: []
      #

withCount

: []
      +

preventsLazyLoading

: 

false


      #

perPage

: 

15


      +

exists

: 

true


      +

wasRecentlyCreated

: 

false


      #

escapeWhenCastingToString

: 

false


      #

attributes

: 

array:16

 [
        "

id

" => 

3


        "

league_id

" => 

2


        "

team_id

" => 

40


        "

team_name

" => "

Blackburn Rovers

"
        "

form

" => "

WWW

"
        "

position

" => 

1


        "

played

" => 

3


        "

won

" => 

3


        "

drawn

" => 

0


        "

lost

" => 

0


        "

for

" => 

6


        "

against

" => 

1


        "

gd

" => 

5


        "

points

" => 

9


        "

created_at

" => "

2022-08-17 21:15:54

"
        "

updated_at

" => "

2022-08-17 21:15:54

"
      ]
      #

original

: 

array:16

 [
        "

id

" => 

3


        "

league_id

" => 

2


        "

team_id

" => 

40


        "

team_name

" => "

Blackburn Rovers

"
        "

form

" => "

WWW

"
        "

position

" => 

1


        "

played

" => 

3


        "

won

" => 

3


        "

drawn

" => 

0


        "

lost

" => 

0


        "

for

" => 

6


        "

against

" => 

1


        "

gd

" => 

5


        "

points

" => 

9


        "

created_at

" => "

2022-08-17 21:15:54

"
        "

updated_at

" => "

2022-08-17 21:15:54

"
      ]
      #

changes

: []
      #

casts

: []
      #

classCastCache

: []
      #

attributeCastCache

: []
      #

dates

: []
      #

dateFormat

: 

null


      #

appends

: 

array:1

 [
        

0

 => "

goals_for

"
      ]
      #

dispatchesEvents

: []
      #

observables

: []
      #

relations

: 

array:1

 [
        "

team

" => 

App\Models

\

Team {#2033
          #

connection

: "

mysql

"
          #

table

: "

teams

"
          #

primaryKey

: "

id

"
          #

keyType

: "

int

"
          +

incrementing

: 

true


          #

with

: 

array:1

 [
            

0

 => "

league

"
          ]
          #

withCount

: []
          +

preventsLazyLoading

: 

false


          #

perPage

: 

15


          +

exists

: 

true


          +

wasRecentlyCreated

: 

false


          #

escapeWhenCastingToString

: 

false


          #

attributes

: 

array:14

 [
            "

id

" => 

40


            "

name

" => "

Blackburn Rovers

"
            "

league_id

" => 

2


            "

color

" => "

#003da5

"
            "

alt_color

" => "

#fccc37

"
            "

highlight_color

" => "

#003da5

"
            "

text_color

" => "

#ffffff

"
            "

logo

" => "

https://fn365images.s3.eu-west-1.amazonaws.com/teamlogos/Blackburn/c8652838-3820-4d3f-9162-31b27e657361.png

"
            "

home_kit

" => "

https://fn365images.s3.eu-west-1.amazonaws.com/teamlogos/Blackburn%2BRovers-home_kit.png

"
            "

away_kit

" => "

https://fn365images.s3.eu-west-1.amazonaws.com/teamlogos/Blackburn%2BRovers-away_kit.png

"
            "

apif_id

" => 

67


            "

apif_logo

" => "

https://media.api-sports.io/football/teams/67.png

"
            "

short_name

" => "

Blackburn

"
            "

api_token

" => "

8pJ7rj3Sckkrpk9wXCnHLpqhG4b6uAJkIHwxXxOSajv6XDc5HuebqDZg3LxW

"
          ]
          #

original

: 

array:14

 [
            "

id

" => 

40


            "

name

" => "

Blackburn Rovers

"
            "

league_id

" => 

2


            "

color

" => "

#003da5

"
            "

alt_color

" => "

#fccc37

"
            "

highlight_color

" => "

#003da5

"
            "

text_color

" => "

#ffffff

"
            "

logo

" => "

https://fn365images.s3.eu-west-1.amazonaws.com/teamlogos/Blackburn/c8652838-3820-4d3f-9162-31b27e657361.png

"
            "

home_kit

" => "

https://fn365images.s3.eu-west-1.amazonaws.com/teamlogos/Blackburn%2BRovers-home_kit.png

"
            "

away_kit

" => "

https://fn365images.s3.eu-west-1.amazonaws.com/teamlogos/Blackburn%2BRovers-away_kit.png

"
            "

apif_id

" => 

67


            "

apif_logo

" => "

https://media.api-sports.io/football/teams/67.png

"
            "

short_name

" => "

Blackburn

"
            "

api_token

" => "

8pJ7rj3Sckkrpk9wXCnHLpqhG4b6uAJkIHwxXxOSajv6XDc5HuebqDZg3LxW

"
          ]
          #

changes

: []
          #

casts

: 

array:5

 [
            "

twitter_bot_enabled

" => "

boolean

"
            "

twitter_post_tweets

" => "

boolean

"
            "

twitter_dm_enabled

" => "

boolean

"
            "

twitter_landing_page

" => "

boolean

"
            "

chat_rooms

" => "

array

"
          ]
          #

classCastCache

: []
          #

attributeCastCache

: []
          #

dates

: []
          #

dateFormat

: 

null


          #

appends

: 

array:7

 [
            

0

 => "

apple_id

"
            

1

 => "

has_iap

"
            

2

 => "

has_onesignal

"
            

3

 => "

league_name

"
            

4

 => "

has_twitter

"
            

5

 => "

has_chat

"
            

6

 => "

slug

"
          ]
          #

dispatchesEvents

: []
          #

observables

: []
          #

relations

: 

array:1

 [
            "

league

" => 

App\Models

\

League {#1892 …30}
          ]
          #

touches

: []
          +

timestamps

: 

true


          #

hidden

: 

array:2

 [
            

0

 => "

fms_token

"
            

1

 => "

pem_file

"
          ]
          #

visible

: []
          #

fillable

: []
          #

guarded

: []
        }
      ]
      #

touches

: []
      +

timestamps

: 

true


      #

hidden

: []
      #

visible

: []
      #

fillable

: []
      #

guarded

: 

array:1

 [
        

0

 => "

*

"
      ]
    }
    

1

 => 

App\Models

\

LeagueTable {#1993
      #

connection

: "

mysql

"
      #

table

: "

league_tables

"
      #

primaryKey

: "

id

"
      #

keyType

: "

int

"
      +

incrementing

: 

true


      #

with

: []
      #

withCount

: []
      +

preventsLazyLoading

: 

false


      #

perPage

: 

15


      +

exists

: 

true


      +

wasRecentlyCreated

: 

false


      #

escapeWhenCastingToString

: 

false


      #

attributes

: 

array:16

 [
        "

id

" => 

4


        "

league_id

" => 

2


        "

team_id

" => 

27


        "

team_name

" => "

Hull City

"
        "

form

" => "

WDWD

"
        "

position

" => 

2


        "

played

" => 

4


        "

won

" => 

2


        "

drawn

" => 

2


        "

lost

" => 

0


        "

for

" => 

5


        "

against

" => 

3


        "

gd

" => 

2


        "

points

" => 

8


        "

created_at

" => "

2022-08-17 21:15:54

"
        "

updated_at

" => "

2022-08-17 21:15:54

"
      ]
      #

original

: 

array:16

 [
        "

id

" => 

4


        "

league_id

" => 

2


        "

team_id

" => 

27


        "

team_name

" => "

Hull City

"
        "

form

" => "

WDWD

"
        "

position

" => 

2


        "

played

" => 

4


        "

won

" => 

2


        "

drawn

" => 

2


        "

lost

" => 

0


        "

for

" => 

5


        "

against

" => 

3


        "

gd

" => 

2


        "

points

" => 

8


        "

created_at

" => "

2022-08-17 21:15:54

"
        "

updated_at

" => "

2022-08-17 21:15:54

"
      ]
      #

changes

: []
      #

casts

: []
      #

classCastCache

: []
      #

attributeCastCache

: []
      #

dates

: []
      #

dateFormat

: 

null


      #

appends

: 

array:1

 [
        

0

 => "

goals_for

"
      ]
      #

dispatchesEvents

: []
      #

observables

: []
      #

relations

: 

array:1

 [
        "

team

" => 

App\Models

\

Team {#2031
          #

connection

: "

mysql

"
          #

table

: "

teams

"
          #

primaryKey

: "

id

"
          #

keyType

: "

int

"
          +

incrementing

: 

true


          #

with

: 

array:1

 [
            

0

 => "

league

"
          ]
          #

withCount

: []
          +

preventsLazyLoading

: 

false


          #

perPage

: 

15


          +

exists

: 

true


          +

wasRecentlyCreated

: 

false


          #

escapeWhenCastingToString

: 

false


          #

attributes

: 

array:14

 [
            "

id

" => 

27


            "

name

" => "

Hull City

"
            "

league_id

" => 

2


            "

color

" => "

#F5A12D

"
            "

alt_color

" => "

#000000

"
            "

highlight_color

" => "

#F5A12D

"
            "

text_color

" => "

#ffffff

"
            "

logo

" => "

https://fn365images.s3.eu-west-1.amazonaws.com/teamlogos/Hull/473aeeea-363a-414b-a7a4-b3f34837f96e.png

"
            "

home_kit

" => "

https://fn365images.s3.eu-west-1.amazonaws.com/teamlogos/Hull%2BCity-home_kit.png

"
            "

away_kit

" => "

https://fn365images.s3.eu-west-1.amazonaws.com/teamlogos/Hull%2BCity-away_kit.png

"
            "

apif_id

" => 

64


            "

apif_logo

" => "

https://media.api-sports.io/football/teams/64.png

"
            "

short_name

" => "

Hull

"
            "

api_token

" => "

0EJT8lRByv9nkY5W5PsJRfJVSf4nZ2QayuoA6Cpxgi9uxrs85mru5p4l0cWZ

"
          ]
          #

original

: 

array:14

 [
            "

id

" => 

27


            "

name

" => "

Hull City

"
            "

league_id

" => 

2


            "

color

" => "

#F5A12D

"
            "

alt_color

" => "

#000000

"
            "

highlight_color

" => "

#F5A12D

"
            "

text_color

" => "

#ffffff

"
            "

logo

" => "

https://fn365images.s3.eu-west-1.amazonaws.com/teamlogos/Hull/473aeeea-363a-414b-a7a4-b3f34837f96e.png

"
            "

home_kit

" => "

https://fn365images.s3.eu-west-1.amazonaws.com/teamlogos/Hull%2BCity-home_kit.png

"
            "

away_kit

" => "

https://fn365images.s3.eu-west-1.amazonaws.com/teamlogos/Hull%2BCity-away_kit.png

"
            "

apif_id

" => 

64


            "

apif_logo

" => "

https://media.api-sports.io/football/teams/64.png

"
            "

short_name

" => "

Hull

"
            "

api_token

" => "

0EJT8lRByv9nkY5W5PsJRfJVSf4nZ2QayuoA6Cpxgi9uxrs85mru5p4l0cWZ

"
          ]
          #

changes

: []
          #

casts

: 

array:5

 [
            "

twitter_bot_enabled

" => "

boolean

"
            "

twitter_post_tweets

" => "

boolean

"
            "

twitter_dm_enabled

" => "

boolean

"
            "

twitter_landing_page

" => "

boolean

"
            "

chat_rooms

" => "

array

"
          ]
          #

classCastCache

: []
          #

attributeCastCache

: []
          #

dates

: []
          #

dateFormat

: 

null


          #

appends

: 

array:7

 [
            

0

 => "

apple_id

"
            

1

 => "

has_iap

"
            

2

 => "

has_onesignal

"
            

3

 => "

league_name

"
            

4

 => "

has_twitter

"
            

5

 => "

has_chat

"
            

6

 => "

slug

"
          ]
          #

dispatchesEvents

: []
          #

observables

: []
          #

relations

: 

array:1

 [
            "

league

" => 

App\Models

\

League {#1892 …30}
          ]
          #

touches

: []
          +

timestamps

: 

true


          #

hidden

: 

array:2

 [
            

0

 => "

fms_token

"
            

1

 => "

pem_file

"
          ]
          #

visible

: []
          #

fillable

: []
          #

guarded

: []
        }
      ]
      #

touches

: []
      +

timestamps

: 

true


      #

hidden

: []
      #

visible

: []
      #

fillable

: []
      #

guarded

: 

array:1

 [
        

0

 => "

*

"
      ]
    }
    

2

 => 

App\Models

\

LeagueTable {#1994
      #

connection

: "

mysql

"
      #

table

: "

league_tables

"
      #

primaryKey

: "

id

"
      #

keyType

: "

int

"
      +

incrementing

: 

true


      #

with

: []
      #

withCount

: []
      +

preventsLazyLoading

: 

false


      #

perPage

: 

15


      +

exists

: 

true


      +

wasRecentlyCreated

: 

false


      #

escapeWhenCastingToString

: 

false


      #

attributes

: 

array:16

 [
        "

id

" => 

6


        "

league_id

" => 

2


        "

team_id

" => 

18


        "

team_name

" => "

Watford

"
        "

form

" => "

WDWD

"
        "

position

" => 

3


        "

played

" => 

4


        "

won

" => 

2


        "

drawn

" => 

2


        "

lost

" => 

0


        "

for

" => 

4


        "

against

" => 

2


        "

gd

" => 

2


        "

points

" => 

8


        "

created_at

" => "

2022-08-17 21:15:54

"
        "

updated_at

" => "

2022-08-17 21:15:54

"
      ]
      #

original

: 

array:16

 [
        "

id

" => 

6


        "

league_id

" => 

2


        "

team_id

" => 

18


        "

team_name

" => "

Watford

"
        "

form

" => "

WDWD

"
        "

position

" => 

3


        "

played

" => 

4


        "

won

" => 

2


        "

drawn

" => 

2


        "

lost

" => 

0


        "

for

" => 

4


        "

against

" => 

2


        "

gd

" => 

2


        "

points

" => 

8


        "

created_at

" => "

2022-08-17 21:15:54

"
        "

updated_at

" => "

2022-08-17 21:15:54

"
      ]
      #

changes

: []
      #

casts

: []
      #

classCastCache

: []
      #

attributeCastCache

: []
      #

dates

: []
      #

dateFormat

: 

null


      #

appends

: 

array:1

 [
        

0

 => "

goals_for

"
      ]
      #

dispatchesEvents

: []
      #

observables

: []
      #

relations

: 

array:1

 [
        "

team

" => 

App\Models

\

Team {#2027
          #

connection

: "

mysql

"
          #

table

: "

teams

"
          #

primaryKey

: "

id

"
          #

keyType

: "

int

"
          +

incrementing

: 

true


          #

with

: 

array:1

 [
            

0

 => "

league

"
          ]
          #

withCount

: []
          +

preventsLazyLoading

: 

false


          #

perPage

: 

15


          +

exists

: 

true


          +

wasRecentlyCreated

: 

false


          #

escapeWhenCastingToString

: 

false


          #

attributes

: 

array:14

 [
            "

id

" => 

18


            "

name

" => "

Watford

"
            "

league_id

" => 

2


            "

color

" => "

#FBEE23

"
            "

alt_color

" => "

#ED2127

"
            "

highlight_color

" => "

#FBEE23

"
            "

text_color

" => "

#000000

"
            "

logo

" => "

https://fn365images.s3.eu-west-1.amazonaws.com/teamlogos/Watford/d1cd1ded-a7e7-469f-a317-1aa8c6ed125e.png

"
            "

home_kit

" => "

https://fn365images.s3.eu-west-1.amazonaws.com/teamlogos/Watford-home_kit.png

"
            "

away_kit

" => "

https://fn365images.s3.eu-west-1.amazonaws.com/teamlogos/Watford-away_kit.png

"
            "

apif_id

" => 

38


            "

apif_logo

" => "

https://media.api-sports.io/football/teams/38.png

"
            "

short_name

" => "

Watford

"
            "

api_token

" => "

rw1mOt7klsK3gvB6L69iFWjdbuwq79pLKhKCYpbgm5ZxnfOa84hOu0kFJdLT

"
          ]
          #

original

: 

array:14

 [
            "

id

" => 

18


            "

name

" => "

Watford

"
            "

league_id

" => 

2


            "

color

" => "

#FBEE23

"
            "

alt_color

" => "

#ED2127

"
            "

highlight_color

" => "

#FBEE23

"
            "

text_color

" => "

#000000

"
            "

logo

" => "

https://fn365images.s3.eu-west-1.amazonaws.com/teamlogos/Watford/d1cd1ded-a7e7-469f-a317-1aa8c6ed125e.png

"
            "

home_kit

" => "

https://fn365images.s3.eu-west-1.amazonaws.com/teamlogos/Watford-home_kit.png

"
            "

away_kit

" => "

https://fn365images.s3.eu-west-1.amazonaws.com/teamlogos/Watford-away_kit.png

"
            "

apif_id

" => 

38


            "

apif_logo

" => "

https://media.api-sports.io/football/teams/38.png

"
            "

short_name

" => "

Watford

"
            "

api_token

" => "

rw1mOt7klsK3gvB6L69iFWjdbuwq79pLKhKCYpbgm5ZxnfOa84hOu0kFJdLT

"
          ]
          #

changes

: []
          #

casts

: 

array:5

 [
            "

twitter_bot_enabled

" => "

boolean

"
            "

twitter_post_tweets

" => "

boolean

"
            "

twitter_dm_enabled

" => "

boolean

"
            "

twitter_landing_page

" => "

boolean

"
            "

chat_rooms

" => "

array

"
          ]
          #

classCastCache

: []
          #

attributeCastCache

: []
          #

dates

: []
          #

dateFormat

: 

null


          #

appends

: 

array:7

 [
            

0

 => "

apple_id

"
            

1

 => "

has_iap

"
            

2

 => "

has_onesignal

"
            

3

 => "

league_name

"
            

4

 => "

has_twitter

"
            

5

 => "

has_chat

"
            

6

 => "

slug

"
          ]
          #

dispatchesEvents

: []
          #

observables

: []
          #

relations

: 

array:1

 [
            "

league

" => 

App\Models

\

League {#1892 …30}
          ]
          #

touches

: []
          +

timestamps

: 

true


          #

hidden

: 

array:2

 [
            

0

 => "

fms_token

"
            

1

 => "

pem_file

"
          ]
          #

visible

: []
          #

fillable

: []
          #

guarded

: []
        }
      ]
      #

touches

: []
      +

timestamps

: 

true


      #

hidden

: []
      #

visible

: []
      #

fillable

: []
      #

guarded

: 

array:1

 [
        

0

 => "

*

"
      ]
    }
    

3

 => 

App\Models

\

LeagueTable {#1995
      #

connection

: "

mysql

"
      #

table

: "

league_tables

"
      #

primaryKey

: "

id

"
      #

keyType

: "

int

"
      +

incrementing

: 

true


      #

with

: []
      #

withCount

: []
      +

preventsLazyLoading

: 

false


      #

perPage

: 

15


      +

exists

: 

true


      +

wasRecentlyCreated

: 

false


      #

escapeWhenCastingToString

: 

false


      #

attributes

: 

array:16

 [
        "

id

" => 

8


        "

league_id

" => 

2


        "

team_id

" => 

46


        "

team_name

" => "

Millwall

"
        "

form

" => "

WLWD

"
        "

position

" => 

4


        "

played

" => 

4


        "

won

" => 

2


        "

drawn

" => 

1


        "

lost

" => 

1


        "

for

" => 

7


        "

against

" => 

6


        "

gd

" => 

1


        "

points

" => 

7


        "

created_at

" => "

2022-08-17 21:15:54

"
        "

updated_at

" => "

2022-08-17 21:15:54

"
      ]
      #

original

: 

array:16

 [
        "

id

" => 

8


        "

league_id

" => 

2


        "

team_id

" => 

46


        "

team_name

" => "

Millwall

"
        "

form

" => "

WLWD

"
        "

position

" => 

4


        "

played

" => 

4


        "

won

" => 

2


        "

drawn

" => 

1


        "

lost

" => 

1


        "

for

" => 

7


        "

against

" => 

6


        "

gd

" => 

1


        "

points

" => 

7


        "

created_at

" => "

2022-08-17 21:15:54

"
        "

updated_at

" => "

2022-08-17 21:15:54

"
      ]
      #

changes

: []
      #

casts

: []
      #

classCastCache

: []
      #

attributeCastCache

: []
      #

dates

: []
      #

dateFormat

: 

null


      #

appends

: 

array:1

 [
        

0

 => "

goals_for

"
      ]
      #

dispatchesEvents

: []
      #

observables

: []
      #

relations

: 

array:1

 [
        "

team

" => 

App\Models

\

Team {#2038
          #

connection

: "

mysql

"
          #

table

: "

teams

"
          #

primaryKey

: "

id

"
          #

keyType

: "

int

"
          +

incrementing

: 

true


          #

with

: 

array:1

 [
            

0

 => "

league

"
          ]
          #

withCount

: []
          +

preventsLazyLoading

: 

false


          #

perPage

: 

15


          +

exists

: 

true


          +

wasRecentlyCreated

: 

false


          #

escapeWhenCastingToString

: 

false


          #

attributes

: 

array:14

 [
            "

id

" => 

46


            "

name

" => "

Millwall

"
            "

league_id

" => 

2


            "

color

" => "

#143372

"
            "

alt_color

" => "

#333333

"
            "

highlight_color

" => "

#143372

"
            "

text_color

" => "

#ffffff

"
            "

logo

" => "

https://fn365images.s3.eu-west-1.amazonaws.com/teamlogos/Millwall/bdf9fca4-2689-4354-93e1-83e0e4aff993.png

"
            "

home_kit

" => "

https://fn365images.s3.eu-west-1.amazonaws.com/teamlogos/Millwall-home_kit.png

"
            "

away_kit

" => "

https://fn365images.s3.eu-west-1.amazonaws.com/teamlogos/Millwall-away_kit.png

"
            "

apif_id

" => 

58


            "

apif_logo

" => "

https://media.api-sports.io/football/teams/58.png

"
            "

short_name

" => "

Millwall

"
            "

api_token

" => "

bGNgAJclPyZTkHNJ47EXMmmV7jivxzGcjKPYmAFAZ7loIKPF4I4sMq11hDYK

"
          ]
          #

original

: 

array:14

 [
            "

id

" => 

46


            "

name

" => "

Millwall

"
            "

league_id

" => 

2


            "

color

" => "

#143372

"
            "

alt_color

" => "

#333333

"
            "

highlight_color

" => "

#143372

"
            "

text_color

" => "

#ffffff

"
            "

logo

" => "

https://fn365images.s3.eu-west-1.amazonaws.com/teamlogos/Millwall/bdf9fca4-2689-4354-93e1-83e0e4aff993.png

"
            "

home_kit

" => "

https://fn365images.s3.eu-west-1.amazonaws.com/teamlogos/Millwall-home_kit.png

"
            "

away_kit

" => "

https://fn365images.s3.eu-west-1.amazonaws.com/teamlogos/Millwall-away_kit.png

"
            "

apif_id

" => 

58


            "

apif_logo

" => "

https://media.api-sports.io/football/teams/58.png

"
            "

short_name

" => "

Millwall

"
            "

api_token

" => "

bGNgAJclPyZTkHNJ47EXMmmV7jivxzGcjKPYmAFAZ7loIKPF4I4sMq11hDYK

"
          ]
          #

changes

: []
          #

casts

: 

array:5

 [
            "

twitter_bot_enabled

" => "

boolean

"
            "

twitter_post_tweets

" => "

boolean

"
            "

twitter_dm_enabled

" => "

boolean

"
            "

twitter_landing_page

" => "

boolean

"
            "

chat_rooms

" => "

array

"
          ]
          #

classCastCache

: []
          #

attributeCastCache

: []
          #

dates

: []
          #

dateFormat

: 

null


          #

appends

: 

array:7

 [
            

0

 => "

apple_id

"
            

1

 => "

has_iap

"
            

2

 => "

has_onesignal

"
            

3

 => "

league_name

"
            

4

 => "

has_twitter

"
            

5

 => "

has_chat

"
            

6

 => "

slug

"
          ]
          #

dispatchesEvents

: []
          #

observables

: []
          #

relations

: 

array:1

 [
            "

league

" => 

App\Models

\

League {#1892 …30}
          ]
          #

touches

: []
          +

timestamps

: 

true


          #

hidden

: 

array:2

 [
            

0

 => "

fms_token

"
            

1

 => "

pem_file

"
          ]
          #

visible

: []
          #

fillable

: []
          #

guarded

: []
        }
      ]
      #

touches

: []
      +

timestamps

: 

true


      #

hidden

: []
      #

visible

: []
      #

fillable

: []
      #

guarded

: 

array:1

 [
        

0

 => "

*

"
      ]
    }
    

4

 => 

App\Models

\

LeagueTable {#1996
      #

connection

: "

mysql

"
      #

table

: "

league_tables

"
      #

primaryKey

: "

id

"
      #

keyType

: "

int

"
      +

incrementing

: 

true


      #

with

: []
      #

withCount

: []
      +

preventsLazyLoading

: 

false


      #

perPage

: 

15


      +

exists

: 

true


      +

wasRecentlyCreated

: 

false


      #

escapeWhenCastingToString

: 

false


      #

attributes

: 

array:16

 [
        "

id

" => 

10


        "

league_id

" => 

2


        "

team_id

" => 

53


        "

team_name

" => "

Cardiff City

"
        "

form

" => "

WLW

"
        "

position

" => 

5


        "

played

" => 

3


        "

won

" => 

2


        "

drawn

" => 

0


        "

lost

" => 

1


        "

for

" => 

3


        "

against

" => 

2


        "

gd

" => 

1


        "

points

" => 

6


        "

created_at

" => "

2022-08-17 21:15:54

"
        "

updated_at

" => "

2022-08-17 21:15:54

"
      ]
      #

original

: 

array:16

 [
        "

id

" => 

10


        "

league_id

" => 

2


        "

team_id

" => 

53


        "

team_name

" => "

Cardiff City

"
        "

form

" => "

WLW

"
        "

position

" => 

5


        "

played

" => 

3


        "

won

" => 

2


        "

drawn

" => 

0


        "

lost

" => 

1


        "

for

" => 

3


        "

against

" => 

2


        "

gd

" => 

1


        "

points

" => 

6


        "

created_at

" => "

2022-08-17 21:15:54

"
        "

updated_at

" => "

2022-08-17 21:15:54

"
      ]
      #

changes

: []
      #

casts

: []
      #

classCastCache

: []
      #

attributeCastCache

: []
      #

dates

: []
      #

dateFormat

: 

null


      #

appends

: 

array:1

 [
        

0

 => "

goals_for

"
      ]
      #

dispatchesEvents

: []
      #

observables

: []
      #

relations

: 

array:1

 [
        "

team

" => 

App\Models

\

Team {#2043
          #

connection

: "

mysql

"
          #

table

: "

teams

"
          #

primaryKey

: "

id

"
          #

keyType

: "

int

"
          +

incrementing

: 

true


          #

with

: 

array:1

 [
            

0

 => "

league

"
          ]
          #

withCount

: []
          +

preventsLazyLoading

: 

false


          #

perPage

: 

15


          +

exists

: 

true


          +

wasRecentlyCreated

: 

false


          #

escapeWhenCastingToString

: 

false


          #

attributes

: 

array:14

 [
            "

id

" => 

53


            "

name

" => "

Cardiff City

"
            "

league_id

" => 

2


            "

color

" => "

#1b365d

"
            "

alt_color

" => "

#fccc37

"
            "

highlight_color

" => "

#1b365d

"
            "

text_color

" => "

#ffffff

"
            "

logo

" => "

https://fn365images.s3.eu-west-1.amazonaws.com/teamlogos/Cardiff/3692eee3-fba2-4094-bce9-4ce487d86782.png

"
            "

home_kit

" => "

https://fn365images.s3.eu-west-1.amazonaws.com/teamlogos/Cardiff%2BCity-home_kit.png

"
            "

away_kit

" => "

https://fn365images.s3.eu-west-1.amazonaws.com/teamlogos/Cardiff%2BCity-away_kit.png

"
            "

apif_id

" => 

43


            "

apif_logo

" => "

https://media.api-sports.io/football/teams/43.png

"
            "

short_name

" => "

Cardiff

"
            "

api_token

" => "

cPZAcug0aOO3bd7EyRpUNrYVrx3OCmGdhYri3hF5jCnrOa3Pot4mWtq6jfdL

"
          ]
          #

original

: 

array:14

 [
            "

id

" => 

53


            "

name

" => "

Cardiff City

"
            "

league_id

" => 

2


            "

color

" => "

#1b365d

"
            "

alt_color

" => "

#fccc37

"
             …9
          ]
          #

changes

: []
          #

casts

: 

array:5

 [ …5]
          #

classCastCache

: []
          #

attributeCastCache

: []
          #

dates

: []
          #

dateFormat

: 

null


          #

appends

: 

array:7

 [ …7]
          #

dispatchesEvents

: []
          #

observables

: []
          #

relations

: 

array:1

 [ …1]
          #

touches

: []
          +

timestamps

: 

true


          #

hidden

: 

array:2

 [ …2]
          #

visible

: []
          #

fillable

: []
          #

guarded

: []
        }
      ]
      #

touches

: []
      +

timestamps

: 

true


      #

hidden

: []
      #

visible

: []
      #

fillable

: []
      #

guarded

: 

array:1

 [
        

0

 => "

*

"
      ]
    }
    

5

 => 

App\Models

\

LeagueTable {#1997
      #

connection

: "

mysql

"
      #

table

: "

league_tables

"
      #

primaryKey

: "

id

"
      #

keyType

: "

int

"
      +

incrementing

: 

true


      #

with

: []
      #

withCount

: []
      +

preventsLazyLoading

: 

false


      #

perPage

: 

15


      +

exists

: 

true


      +

wasRecentlyCreated

: 

false


      #

escapeWhenCastingToString

: 

false


      #

attributes

: 

array:16

 [
        "

id

" => 

12


        "

league_id

" => 

2


        "

team_id

" => 

47


        "

team_name

" => "

Preston North End

"
        "

form

" => "

DDWD

"
        "

position

" => 

6


        "

played

" => 

4


        "

won

" => 

1


        "

drawn

" => 

3


        "

lost

" => 

0


        "

for

" => 

1


        "

against

" => 

0


        "

gd

" => 

1


        "

points

" => 

6


        "

created_at

" => "

2022-08-17 21:15:54

"
        "

updated_at

" => "

2022-08-17 21:15:54

"
      ]
      #

original

: 

array:16

 [
        "

id

" => 

12


        "

league_id

" => 

2


        "

team_id

" => 

47


        "

team_name

" => "

Preston North End

"
        "

form

" => "

DDWD

"
        "

position

" => 

6


        "

played

" => 

4


        "

won

" => 

1


        "

drawn

" => 

3


        "

lost

" => 

0


        "

for

" => 

1


        "

against

" => 

0


        "

gd

" => 

1


        "

points

" => 

6


        "

created_at

" => "

2022-08-17 21:15:54

"
        "

updated_at

" => "

2022-08-17 21:15:54

"
      ]
      #

changes

: []
      #

casts

: []
      #

classCastCache

: []
      #

attributeCastCache

: []
      #

dates

: []
      #

dateFormat

: 

null


      #

appends

: 

array:1

 [
        

0

 => "

goals_for

"
      ]
      #

dispatchesEvents

: []
      #

observables

: []
      #

relations

: 

array:1

 [
        "

team

" => 

App\Models

\

Team {#2039
          #

connection

: "

mysql

"
          #

table

: "

teams

"
          #

primaryKey

: "

id

"
          #

keyType

: "

int

"
          +

incrementing

: 

true


          #

with

: 

array:1

 [ …1]
          #

withCount

: []
          +

preventsLazyLoading

: 

false


          #

perPage

: 

15


          +

exists

: 

true


          +

wasRecentlyCreated

: 

false


          #

escapeWhenCastingToString

: 

false


          #

attributes

: 

array:14

 [ …14]
          #

original

: 

array:14

 [ …14]
          #

changes

: []
          #

casts

: 

array:5

 [ …5]
          #

classCastCache

: []
          #

attributeCastCache

: []
          #

dates

: []
          #

dateFormat

: 

null


          #

appends

: 

array:7

 [ …7]
          #

dispatchesEvents

: []
          #

observables

: []
          #

relations

: 

array:1

 [ …1]
          #

touches

: []
          +

timestamps

: 

true


          #

hidden

: 

array:2

 [ …2]
          #

visible

: []
          #

fillable

: []
          #

guarded

: []
        }
      ]
      #

touches

: []
      +

timestamps

: 

true


      #

hidden

: []
      #

visible

: []
      #

fillable

: []
      #

guarded

: 

array:1

 [
        

0

 => "

*

"
      ]
    }
    

6

 => 

App\Models

\

LeagueTable {#1998
      #

connection

: "

mysql

"
      #

table

: "

league_tables

"
      #

primaryKey

: "

id

"
      #

keyType

: "

int

"
      +

incrementing

: 

true


      #

with

: []
      #

withCount

: []
      +

preventsLazyLoading

: 

false


      #

perPage

: 

15


      +

exists

: 

true


      +

wasRecentlyCreated

: 

false


      #

escapeWhenCastingToString

: 

false


      #

attributes

: 

array:16

 [
        "

id

" => 

15


        "

league_id

" => 

2


        "

team_id

" => 

127


        "

team_name

" => "

Blackpool

"
        "

form

" => "

WLLW

"
        "

position

" => 

7


        "

played

" => 

4


        "

won

" => 

2


        "

drawn

" => 

0


        "

lost

" => 

2


        "

for

" => 

2


        "

against

" => 

3


        "

gd

" => 

-1


        "

points

" => 

6


        "

created_at

" => "

2022-08-17 21:15:54

"
        "

updated_at

" => "

2022-08-17 21:15:54

"
      ]
      #

original

: 

array:16

 [
        "

id

" => 

15


        "

league_id

" => 

2


        "

team_id

" => 

127


        "

team_name

" => "

Blackpool

"
        "

form

" => "

WLLW

"
        "

position

" => 

7


        "

played

" => 

4


        "

won

" => 

2


        "

drawn

" => 

0


        "

lost

" => 

2


        "

for

" => 

2


        "

against

" => 

3


        "

gd

" => 

-1


        "

points

" => 

6


        "

created_at

" => "

2022-08-17 21:15:54

"
        "

updated_at

" => "

2022-08-17 21:15:54

"
      ]
      #

changes

: []
      #

casts

: []
      #

classCastCache

: []
      #

attributeCastCache

: []
      #

dates

: []
      #

dateFormat

: 

null


      #

appends

: 

array:1

 [
        

0

 => "

goals_for

"
      ]
      #

dispatchesEvents

: []
      #

observables

: []
      #

relations

: 

array:1

 [
        "

team

" => 

App\Models

\

Team {#2046
          #

connection

: "

mysql

"
          #

table

: "

teams

"
          #

primaryKey

: "

id

"
          #

keyType

: "

int

"
          +

incrementing

: 

true


          #

with

: 

array:1

 [ …1]
          #

withCount

: []
          +

preventsLazyLoading

: 

false


          #

perPage

: 

15


          +

exists

: 

true


          +

wasRecentlyCreated

: 

false


          #

escapeWhenCastingToString

: 

false


          #

attributes

: 

array:14

 [ …14]
          #

original

: 

array:14

 [ …14]
          #

changes

: []
          #

casts

: 

array:5

 [ …5]
          #

classCastCache

: []
          #

attributeCastCache

: []
          #

dates

: []
          #

dateFormat

: 

null


          #

appends

: 

array:7

 [ …7]
          #

dispatchesEvents

: []
          #

observables

: []
          #

relations

: 

array:1

 [ …1]
          #

touches

: []
          +

timestamps

: 

true


          #

hidden

: 

array:2

 [ …2]
          #

visible

: []
          #

fillable

: []
          #

guarded

: []
        }
      ]
      #

touches

: []
      +

timestamps

: 

true


      #

hidden

: []
      #

visible

: []
      #

fillable

: []
      #

guarded

: 

array:1

 [
        

0

 => "

*

"
      ]
    }
    

7

 => 

App\Models

\

LeagueTable {#1999
      #

connection

: "

mysql

"
      #

table

: "

league_tables

"
      #

primaryKey

: "

id

"
      #

keyType

: "

int

"
      +

incrementing

: 

true


      #

with

: []
      #

withCount

: []
      +

preventsLazyLoading

: 

false


      #

perPage

: 

15


      +

exists

: 

true


      +

wasRecentlyCreated

: 

false


      #

escapeWhenCastingToString

: 

false


      #

attributes

: 

array:16

 [
        "

id

" => 

17


        "

league_id

" => 

2


        "

team_id

" => 

44


        "

team_name

" => "

Rotherham United

"
        "

form

" => "

DWD

"
        "

position

" => 

8


        "

played

" => 

3


        "

won

" => 

1


        "

drawn

" => 

2


        "

lost

" => 

0


        "

for

" => 

5


        "

against

" => 

1


        "

gd

" => 

4


        "

points

" => 

5


        "

created_at

" => "

2022-08-17 21:15:54

"
        "

updated_at

" => "

2022-08-17 21:15:54

"
      ]
      #

original

: 

array:16

 [
        "

id

" => 

17


        "

league_id

" => 

2


        "

team_id

" => 

44


        "

team_name

" => "

Rotherham United

"
        "

form

" => "

DWD

"
        "

position

" => 

8


        "

played

" => 

3


        "

won

" => 

1


        "

drawn

" => 

2


        "

lost

" => 

0


        "

for

" => 

5


        "

against

" => 

1


        "

gd

" => 

4


        "

points

" => 

5


        "

created_at

" => "

2022-08-17 21:15:54

"
        "

updated_at

" => "

2022-08-17 21:15:54

"
      ]
      #

changes

: []
      #

casts

: []
      #

classCastCache

: []
      #

attributeCastCache

: []
      #

dates

: []
      #

dateFormat

: 

null


      #

appends

: 

array:1

 [
        

0

 => "

goals_for

"
      ]
      #

dispatchesEvents

: []
      #

observables

: []
      #

relations

: 

array:1

 [
        "

team

" => 

App\Models

\

Team {#2036
          #

connection

: "

mysql

"
          #

table

: "

teams

"
          #

primaryKey

: "

id

"
          #

keyType

: "

int

"
          +

incrementing

: 

true


          #

with

: 

array:1

 [ …1]
          #

withCount

: []
          +

preventsLazyLoading

: 

false


          #

perPage

: 

15


          +

exists

: 

true


          +

wasRecentlyCreated

: 

false


          #

escapeWhenCastingToString

: 

false


          #

attributes

: 

array:14

 [ …14]
          #

original

: 

array:14

 [ …14]
          #

changes

: []
          #

casts

: 

array:5

 [ …5]
          #

classCastCache

: []
          #

attributeCastCache

: []
          #

dates

: []
          #

dateFormat

: 

null


          #

appends

: 

array:7

 [ …7]
          #

dispatchesEvents

: []
          #

observables

: []
          #

relations

: 

array:1

 [ …1]
          #

touches

: []
          +

timestamps

: 

true


          #

hidden

: 

array:2

 [ …2]
          #

visible

: []
          #

fillable

: []
          #

guarded

: []
        }
      ]
      #

touches

: []
      +

timestamps

: 

true


      #

hidden

: []
      #

visible

: []
      #

fillable

: []
      #

guarded

: 

array:1

 [
        

0

 => "

*

"
      ]
    }
    

8

 => 

App\Models

\

LeagueTable {#2000
      #

connection

: "

mysql

"
      #

table

: "

league_tables

"
      #

primaryKey

: "

id

"
      #

keyType

: "

int

"
      +

incrementing

: 

true


      #

with

: []
      #

withCount

: []
      +

preventsLazyLoading

: 

false


      #

perPage

: 

15


      +

exists

: 

true


      +

wasRecentlyCreated

: 

false


      #

escapeWhenCastingToString

: 

false


      #

attributes

: 

array:16

 [
        "

id

" => 

18


        "

league_id

" => 

2


        "

team_id

" => 

15


        "

team_name

" => "

Sunderland

"
        "

form

" => "

DWD

"
        "

position

" => 

9


        "

played

" => 

3


        "

won

" => 

1


        "

drawn

" => 

2


        "

lost

" => 

0


        "

for

" => 

6


        "

against

" => 

5


        "

gd

" => 

1


        "

points

" => 

5


        "

created_at

" => "

2022-08-17 21:15:54

"
        "

updated_at

" => "

2022-08-17 21:15:54

"
      ]
      #

original

: 

array:16

 [
        "

id

" => 

18


        "

league_id

" => 

2


        "

team_id

" => 

15


        "

team_name

" => "

Sunderland

"
        "

form

" => "

DWD

"
        "

position

" => 

9


        "

played

" => 

3


        "

won

" => 

1


        "

drawn

" => 

2


        "

lost

" => 

0


        "

for

" => 

6


        "

against

" => 

5


        "

gd

" => 

1


        "

points

" => 

5


        "

created_at

" => "

2022-08-17 21:15:54

"
        "

updated_at

" => "

2022-08-17 21:15:54

"
      ]
      #

changes

: []
      #

casts

: []
      #

classCastCache

: []
      #

attributeCastCache

: []
      #

dates

: []
      #

dateFormat

: 

null


      #

appends

: 

array:1

 [
        

0

 => "

goals_for

"
      ]
      #

dispatchesEvents

: []
      #

observables

: []
      #

relations

: 

array:1

 [
        "

team

" => 

App\Models

\

Team {#2025
          #

connection

: "

mysql

"
          #

table

: "

teams

"
          #

primaryKey

: "

id

"
          #

keyType

: "

int

"
          +

incrementing

: 

true


          #

with

: 

array:1

 [ …1]
          #

withCount

: []
          +

preventsLazyLoading

: 

false


          #

perPage

: 

15


          +

exists

: 

true


          +

wasRecentlyCreated

: 

false


          #

escapeWhenCastingToString

: 

false


          #

attributes

: 

array:14

 [ …14]
          #

original

: 

array:14

 [ …14]
          #

changes

: []
          #

casts

: 

array:5

 [ …5]
          #

classCastCache

: []
          #

attributeCastCache

: []
          #

dates

: []
          #

dateFormat

: 

null


          #

appends

: 

array:7

 [ …7]
          #

dispatchesEvents

: []
          #

observables

: []
          #

relations

: 

array:1

 [ …1]
          #

touches

: []
          +

timestamps

: 

true


          #

hidden

: 

array:2

 [ …2]
          #

visible

: []
          #

fillable

: []
          #

guarded

: []
        }
      ]
      #

touches

: []
      +

timestamps

: 

true


      #

hidden

: []
      #

visible

: []
      #

fillable

: []
      #

guarded

: 

array:1

 [
        

0

 => "

*

"
      ]
    }
    

9

 => 

App\Models

\

LeagueTable {#2001
      #

connection

: "

mysql

"
      #

table

: "

league_tables

"
      #

primaryKey

: "

id

"
      #

keyType

: "

int

"
      +

incrementing

: 

true


      #

with

: []
      #

withCount

: []
      +

preventsLazyLoading

: 

false


      #

perPage

: 

15


      +

exists

: 

true


      +

wasRecentlyCreated

: 

false


      #

escapeWhenCastingToString

: 

false


      #

attributes

: 

array:16

 [
        "

id

" => 

20


        "

league_id

" => 

2


        "

team_id

" => 

43


        "

team_name

" => "

Birmingham City

"
        "

form

" => "

DWLD

"
        "

position

" => 

10


        "

played

" => 

4


        "

won

" => 

1


        "

drawn

" => 

2


        "

lost

" => 

1


        "

for

" => 

3


        "

against

" => 

3


        "

gd

" => 

0


        "

points

" => 

5


        "

created_at

" => "

2022-08-17 21:15:54

"
        "

updated_at

" => "

2022-08-17 21:15:54

"
      ]
      #

original

: 

array:16

 [
        "

id

" => 

20


        "

league_id

" => 

2


        "

team_id

" => 

43


        "

team_name

" => "

Birmingham City

"
        "

form

" => "

DWLD

"
        "

position

" => 

10


        "

played

" => 

4


        "

won

" => 

1


        "

drawn

" => 

2


        "

lost

" => 

1


        "

for

" => 

3


        "

against

" => 

3


        "

gd

" => 

0


        "

points

" => 

5


        "

created_at

" => "

2022-08-17 21:15:54

"
        "

updated_at

" => "

2022-08-17 21:15:54

"
      ]
      #

changes

: []
      #

casts

: []
      #

classCastCache

: []
      #

attributeCastCache

: []
      #

dates

: []
      #

dateFormat

: 

null


      #

appends

: 

array:1

 [
        

0

 => "

goals_for

"
      ]
      #

dispatchesEvents

: []
      #

observables

: []
      #

relations

: 

array:1

 [
        "

team

" => 

App\Models

\

Team {#2035
          #

connection

: "

mysql

"
          #

table

: "

teams

"
          #

primaryKey

: "

id

"
          #

keyType

: "

int

"
          +

incrementing

: 

true


          #

with

: 

array:1

 [ …1]
          #

withCount

: []
          +

preventsLazyLoading

: 

false


          #

perPage

: 

15


          +

exists

: 

true


          +

wasRecentlyCreated

: 

false


          #

escapeWhenCastingToString

: 

false


          #

attributes

: 

array:14

 [ …14]
          #

original

: 

array:14

 [ …14]
          #

changes

: []
          #

casts

: 

array:5

 [ …5]
          #

classCastCache

: []
          #

attributeCastCache

: []
          #

dates

: []
          #

dateFormat

: 

null


          #

appends

: 

array:7

 [ …7]
          #

dispatchesEvents

: []
          #

observables

: []
          #

relations

: 

array:1

 [ …1]
          #

touches

: []
          +

timestamps

: 

true


          #

hidden

: 

array:2

 [ …2]
          #

visible

: []
          #

fillable

: []
          #

guarded

: []
        }
      ]
      #

touches

: []
      +

timestamps

: 

true


      #

hidden

: []
      #

visible

: []
      #

fillable

: []
      #

guarded

: 

array:1

 [
        

0

 => "

*

"
      ]
    }
    

10

 => 

App\Models

\

LeagueTable {#2002
      #

connection

: "

mysql

"
      #

table

: "

league_tables

"
      #

primaryKey

: "

id

"
      #

keyType

: "

int

"
      +

incrementing

: 

true


      #

with

: []
      #

withCount

: []
      +

preventsLazyLoading

: 

false


      #

perPage

: 

15


      +

exists

: 

true


      +

wasRecentlyCreated

: 

false


      #

escapeWhenCastingToString

: 

false


      #

attributes

: 

array:16

 [
        "

id

" => 

22


        "

league_id

" => 

2


        "

team_id

" => 

21


        "

team_name

" => "

Burnley

"
        "

form

" => "

WDLD

"
        "

position

" => 

11


        "

played

" => 

4


        "

won

" => 

1


        "

drawn

" => 

2


        "

lost

" => 

1


        "

for

" => 

3


        "

against

" => 

3


        "

gd

" => 

0


        "

points

" => 

5


        "

created_at

" => "

2022-08-17 21:15:54

"
        "

updated_at

" => "

2022-08-17 21:15:54

"
      ]
      #

original

: 

array:16

 [
        "

id

" => 

22


        "

league_id

" => 

2


        "

team_id

" => 

21


        "

team_name

" => "

Burnley

"
        "

form

" => "

WDLD

"
        "

position

" => 

11


        "

played

" => 

4


        "

won

" => 

1


        "

drawn

" => 

2


        "

lost

" => 

1


        "

for

" => 

3


        "

against

" => 

3


        "

gd

" => 

0


        "

points

" => 

5


        "

created_at

" => "

2022-08-17 21:15:54

"
        "

updated_at

" => "

2022-08-17 21:15:54

"
      ]
      #

changes

: []
      #

casts

: []
      #

classCastCache

: []
      #

attributeCastCache

: []
      #

dates

: []
      #

dateFormat

: 

null


      #

appends

: 

array:1

 [
        

0

 => "

goals_for

"
      ]
      #

dispatchesEvents

: []
      #

observables

: []
      #

relations

: 

array:1

 [
        "

team

" => 

App\Models

\

Team {#2029
          #

connection

: "

mysql

"
          #

table

: "

teams

"
          #

primaryKey

: "

id

"
          #

keyType

: "

int

"
          +

incrementing

: 

true


          #

with

: 

array:1

 [ …1]
          #

withCount

: []
          +

preventsLazyLoading

: 

false


          #

perPage

: 

15


          +

exists

: 

true


          +

wasRecentlyCreated

: 

false


          #

escapeWhenCastingToString

: 

false


          #

attributes

: 

array:14

 [ …14]
          #

original

: 

array:14

 [ …14]
          #

changes

: []
          #

casts

: 

array:5

 [ …5]
          #

classCastCache

: []
          #

attributeCastCache

: []
          #

dates

: []
          #

dateFormat

: 

null


          #

appends

: 

array:7

 [ …7]
          #

dispatchesEvents

: []
          #

observables

: []
          #

relations

: 

array:1

 [ …1]
          #

touches

: []
          +

timestamps

: 

true


          #

hidden

: 

array:2

 [ …2]
          #

visible

: []
          #

fillable

: []
          #

guarded

: []
        }
      ]
      #

touches

: []
      +

timestamps

: 

true


      #

hidden

: []
      #

visible

: []
      #

fillable

: []
      #

guarded

: 

array:1

 [
        

0

 => "

*

"
      ]
    }
    

11

 => 

App\Models

\

LeagueTable {#2003
      #

connection

: "

mysql

"
      #

table

: "

league_tables

"
      #

primaryKey

: "

id

"
      #

keyType

: "

int

"
      +

incrementing

: 

true


      #

with

: []
      #

withCount

: []
      +

preventsLazyLoading

: 

false


      #

perPage

: 

15


      +

exists

: 

true


      +

wasRecentlyCreated

: 

false


      #

escapeWhenCastingToString

: 

false


      #

attributes

: 

array:16

 [
        "

id

" => 

24


        "

league_id

" => 

2


        "

team_id

" => 

16


        "

team_name

" => "

Swansea City

"
        "

form

" => "

DLWD

"
        "

position

" => 

12


        "

played

" => 

4


        "

won

" => 

1


        "

drawn

" => 

2


        "

lost

" => 

1


        "

for

" => 

4


        "

against

" => 

6


        "

gd

" => 

-2


        "

points

" => 

5


        "

created_at

" => "

2022-08-17 21:15:54

"
        "

updated_at

" => "

2022-08-17 21:15:54

"
      ]
      #

original

: 

array:16

 [
        "

id

" => 

24


        "

league_id

" => 

2


        "

team_id

" => 

16


        "

team_name

" => "

Swansea City

"
        "

form

" => "

DLWD

"
        "

position

" => 

12


        "

played

" => 

4


        "

won

" => 

1


        "

drawn

" => 

2


        "

lost

" => 

1


        "

for

" => 

4


        "

against

" => 

6


        "

gd

" => 

-2


        "

points

" => 

5


        "

created_at

" => "

2022-08-17 21:15:54

"
        "

updated_at

" => "

2022-08-17 21:15:54

"
      ]
      #

changes

: []
      #

casts

: []
      #

classCastCache

: []
      #

attributeCastCache

: []
      #

dates

: []
      #

dateFormat

: 

null


      #

appends

: 

array:1

 [
        

0

 => "

goals_for

"
      ]
      #

dispatchesEvents

: []
      #

observables

: []
      #

relations

: 

array:1

 [
        "

team

" => 

App\Models

\

Team {#2026
          #

connection

: "

mysql

"
          #

table

: "

teams

"
          #

primaryKey

: "

id

"
          #

keyType

: "

int

"
          +

incrementing

: 

true


          #

with

: 

array:1

 [ …1]
          #

withCount

: []
          +

preventsLazyLoading

: 

false


          #

perPage

: 

15


          +

exists

: 

true


          +

wasRecentlyCreated

: 

false


          #

escapeWhenCastingToString

: 

false


          #

attributes

: 

array:14

 [ …14]
          #

original

: 

array:14

 [ …14]
          #

changes

: []
          #

casts

: 

array:5

 [ …5]
          #

classCastCache

: []
          #

attributeCastCache

: []
          #

dates

: []
          #

dateFormat

: 

null


          #

appends

: 

array:7

 [ …7]
          #

dispatchesEvents

: []
          #

observables

: []
          #

relations

: 

array:1

 [ …1]
          #

touches

: []
          +

timestamps

: 

true


          #

hidden

: 

array:2

 [ …2]
          #

visible

: []
          #

fillable

: []
          #

guarded

: []
        }
      ]
      #

touches

: []
      +

timestamps

: 

true


      #

hidden

: []
      #

visible

: []
      #

fillable

: []
      #

guarded

: 

array:1

 [
        

0

 => "

*

"
      ]
    }
    

12

 => 

App\Models

\

LeagueTable {#2004
      #

connection

: "

mysql

"
      #

table

: "

league_tables

"
      #

primaryKey

: "

id

"
      #

keyType

: "

int

"
      +

incrementing

: 

true


      #

with

: []
      #

withCount

: []
      +

preventsLazyLoading

: 

false


      #

perPage

: 

15


      +

exists

: 

true


      +

wasRecentlyCreated

: 

false


      #

escapeWhenCastingToString

: 

false


      #

attributes

: 

array:16

 [
        "

id

" => 

26


        "

league_id

" => 

2


        "

team_id

" => 

48


        "

team_name

" => "

Sheffield United

"
        "

form

" => "

LWD

"
        "

position

" => 

13


        "

played

" => 

3


        "

won

" => 

1


        "

drawn

" => 

1


        "

lost

" => 

1


        "

for

" => 

4


        "

against

" => 

3


        "

gd

" => 

1


        "

points

" => 

4


        "

created_at

" => "

2022-08-17 21:15:54

"
        "

updated_at

" => "

2022-08-17 21:15:54

"
      ]
      #

original

: 

array:16

 [
        "

id

" => 

26


        "

league_id

" => 

2


        "

team_id

" => 

48


        "

team_name

" => "

Sheffield United

"
        "

form

" => "

LWD

"
        "

position

" => 

13


        "

played

" => 

3


        "

won

" => 

1


        "

drawn

" => 

1


        "

lost

" => 

1


        "

for

" => 

4


        "

against

" => 

3


        "

gd

" => 

1


        "

points

" => 

4


        "

created_at

" => "

2022-08-17 21:15:54

"
        "

updated_at

" => "

2022-08-17 21:15:54

"
      ]
      #

changes

: []
      #

casts

: []
      #

classCastCache

: []
      #

attributeCastCache

: []
      #

dates

: []
      #

dateFormat

: 

null


      #

appends

: 

array:1

 [
        

0

 => "

goals_for

"
      ]
      #

dispatchesEvents

: []
      #

observables

: []
      #

relations

: 

array:1

 [
        "

team

" => 

App\Models

\

Team {#2040
          #

connection

: "

mysql

"
          #

table

: "

teams

"
          #

primaryKey

: "

id

"
          #

keyType

: "

int

"
          +

incrementing

: 

true


          #

with

: 

array:1

 [ …1]
          #

withCount

: []
          +

preventsLazyLoading

: 

false


          #

perPage

: 

15


          +

exists

: 

true


          +

wasRecentlyCreated

: 

false


          #

escapeWhenCastingToString

: 

false


          #

attributes

: 

array:14

 [ …14]
          #

original

: 

array:14

 [ …14]
          #

changes

: []
          #

casts

: 

array:5

 [ …5]
          #

classCastCache

: []
          #

attributeCastCache

: []
          #

dates

: []
          #

dateFormat

: 

null


          #

appends

: 

array:7

 [ …7]
          #

dispatchesEvents

: []
          #

observables

: []
          #

relations

: 

array:1

 [ …1]
          #

touches

: []
          +

timestamps

: 

true


          #

hidden

: 

array:2

 [ …2]
          #

visible

: []
          #

fillable

: []
          #

guarded

: []
        }
      ]
      #

touches

: []
      +

timestamps

: 

true


      #

hidden

: []
      #

visible

: []
      #

fillable

: []
      #

guarded

: 

array:1

 [
        

0

 => "

*

"
      ]
    }
    

13

 => 

App\Models

\

LeagueTable {#2005
      #

connection

: "

mysql

"
      #

table

: "

league_tables

"
      #

primaryKey

: "

id

"
      #

keyType

: "

int

"
      +

incrementing

: 

true


      #

with

: []
      #

withCount

: []
      +

preventsLazyLoading

: 

false


      #

perPage

: 

15


      +

exists

: 

true


      +

wasRecentlyCreated

: 

false


      #

escapeWhenCastingToString

: 

false


      #

attributes

: 

array:16

 [
        "

id

" => 

28


        "

league_id

" => 

2


        "

team_id

" => 

51


        "

team_name

" => "

Bristol City

"
        "

form

" => "

LLDW

"
        "

position

" => 

14


        "

played

" => 

4


        "

won

" => 

1


        "

drawn

" => 

1


        "

lost

" => 

2


        "

for

" => 

6


        "

against

" => 

6


        "

gd

" => 

0


        "

points

" => 

4


        "

created_at

" => "

2022-08-17 21:15:54

"
        "

updated_at

" => "

2022-08-17 21:15:54

"
      ]
      #

original

: 

array:16

 [
        "

id

" => 

28


        "

league_id

" => 

2


        "

team_id

" => 

51


        "

team_name

" => "

Bristol City

"
        "

form

" => "

LLDW

"
        "

position

" => 

14


        "

played

" => 

4


        "

won

" => 

1


        "

drawn

" => 

1


        "

lost

" => 

2


        "

for

" => 

6


        "

against

" => 

6


        "

gd

" => 

0


        "

points

" => 

4


        "

created_at

" => "

2022-08-17 21:15:54

"
        "

updated_at

" => "

2022-08-17 21:15:54

"
      ]
      #

changes

: []
      #

casts

: []
      #

classCastCache

: []
      #

attributeCastCache

: []
      #

dates

: []
      #

dateFormat

: 

null


      #

appends

: 

array:1

 [
        

0

 => "

goals_for

"
      ]
      #

dispatchesEvents

: []
      #

observables

: []
      #

relations

: 

array:1

 [
        "

team

" => 

App\Models

\

Team {#2042
          #

connection

: "

mysql

"
          #

table

: "

teams

"
          #

primaryKey

: "

id

"
          #

keyType

: "

int

"
          +

incrementing

: 

true


          #

with

: 

array:1

 [ …1]
          #

withCount

: []
          +

preventsLazyLoading

: 

false


          #

perPage

: 

15


          +

exists

: 

true


          +

wasRecentlyCreated

: 

false


          #

escapeWhenCastingToString

: 

false


          #

attributes

: 

array:14

 [ …14]
          #

original

: 

array:14

 [ …14]
          #

changes

: []
          #

casts

: 

array:5

 [ …5]
          #

classCastCache

: []
          #

attributeCastCache

: []
          #

dates

: []
          #

dateFormat

: 

null


          #

appends

: 

array:7

 [ …7]
          #

dispatchesEvents

: []
          #

observables

: []
          #

relations

: 

array:1

 [ …1]
          #

touches

: []
          +

timestamps

: 

true


          #

hidden

: 

array:2

 [ …2]
          #

visible

: []
          #

fillable

: []
          #

guarded

: []
        }
      ]
      #

touches

: []
      +

timestamps

: 

true


      #

hidden

: []
      #

visible

: []
      #

fillable

: []
      #

guarded

: 

array:1

 [
        

0

 => "

*

"
      ]
    }
    

14

 => 

App\Models

\

LeagueTable {#2006
      #

connection

: "

mysql

"
      #

table

: "

league_tables

"
      #

primaryKey

: "

id

"
      #

keyType

: "

int

"
      +

incrementing

: 

true


      #

with

: []
      #

withCount

: []
      +

preventsLazyLoading

: 

false


      #

perPage

: 

15


      +

exists

: 

true


      +

wasRecentlyCreated

: 

false


      #

escapeWhenCastingToString

: 

false


      #

attributes

: 

array:16

 [
        "

id

" => 

30


        "

league_id

" => 

2


        "

team_id

" => 

42


        "

team_name

" => "

Queens Park Rangers

"
        "

form

" => "

LWDL

"
        "

position

" => 

15


        "

played

" => 

4


        "

won

" => 

1


        "

drawn

" => 

1


        "

lost

" => 

2


        "

for

" => 

5


        "

against

" => 

6


        "

gd

" => 

-1


        "

points

" => 

4


        "

created_at

" => "

2022-08-17 21:15:54

"
        "

updated_at

" => "

2022-08-17 21:15:54

"
      ]
      #

original

: 

array:16

 [
        "

id

" => 

30


        "

league_id

" => 

2


        "

team_id

" => 

42


        "

team_name

" => "

Queens Park Rangers

"
        "

form

" => "

LWDL

"
        "

position

" => 

15


        "

played

" => 

4


        "

won

" => 

1


        "

drawn

" => 

1


        "

lost

" => 

2


        "

for

" => 

5


        "

against

" => 

6


        "

gd

" => 

-1


        "

points

" => 

4


        "

created_at

" => "

2022-08-17 21:15:54

"
        "

updated_at

" => "

2022-08-17 21:15:54

"
      ]
      #

changes

: []
      #

casts

: []
      #

classCastCache

: []
      #

attributeCastCache

: []
      #

dates

: []
      #

dateFormat

: 

null


      #

appends

: 

array:1

 [
        

0

 => "

goals_for

"
      ]
      #

dispatchesEvents

: []
      #

observables

: []
      #

relations

: 

array:1

 [
        "

team

" => 

App\Models

\

Team {#2034
          #

connection

: "

mysql

"
          #

table

: "

teams

"
          #

primaryKey

: "

id

"
          #

keyType

: "

int

"
          +

incrementing

: 

true


          #

with

: 

array:1

 [ …1]
          #

withCount

: []
          +

preventsLazyLoading

: 

false


          #

perPage

: 

15


          +

exists

: 

true


          +

wasRecentlyCreated

: 

false


          #

escapeWhenCastingToString

: 

false


          #

attributes

: 

array:14

 [ …14]
          #

original

: 

array:14

 [ …14]
          #

changes

: []
          #

casts

: 

array:5

 [ …5]
          #

classCastCache

: []
          #

attributeCastCache

: []
          #

dates

: []
          #

dateFormat

: 

null


          #

appends

: 

array:7

 [ …7]
          #

dispatchesEvents

: []
          #

observables

: []
          #

relations

: 

array:1

 [ …1]
          #

touches

: []
          +

timestamps

: 

true


          #

hidden

: 

array:2

 [ …2]
          #

visible

: []
          #

fillable

: []
          #

guarded

: []
        }
      ]
      #

touches

: []
      +

timestamps

: 

true


      #

hidden

: []
      #

visible

: []
      #

fillable

: []
      #

guarded

: 

array:1

 [
        

0

 => "

*

"
      ]
    }
    

15

 => 

App\Models

\

LeagueTable {#2007
      #

connection

: "

mysql

"
      #

table

: "

league_tables

"
      #

primaryKey

: "

id

"
      #

keyType

: "

int

"
      +

incrementing

: 

true


      #

with

: []
      #

withCount

: []
      +

preventsLazyLoading

: 

false


      #

perPage

: 

15


      +

exists

: 

true


      +

wasRecentlyCreated

: 

false


      #

escapeWhenCastingToString

: 

false


      #

attributes

: 

array:16

 [
        "

id

" => 

32


        "

league_id

" => 

2


        "

team_id

" => 

12


        "

team_name

" => "

Norwich City

"
        "

form

" => "

LDLW

"
        "

position

" => 

16


        "

played

" => 

4


        "

won

" => 

1


        "

drawn

" => 

1


        "

lost

" => 

2


        "

for

" => 

4


        "

against

" => 

5


        "

gd

" => 

-1


        "

points

" => 

4


        "

created_at

" => "

2022-08-17 21:15:54

"
        "

updated_at

" => "

2022-08-17 21:15:54

"
      ]
      #

original

: 

array:16

 [
        "

id

" => 

32


        "

league_id

" => 

2


        "

team_id

" => 

12


        "

team_name

" => "

Norwich City

"
        "

form

" => "

LDLW

"
        "

position

" => 

16


        "

played

" => 

4


        "

won

" => 

1


        "

drawn

" => 

1


        "

lost

" => 

2


        "

for

" => 

4


        "

against

" => 

5


        "

gd

" => 

-1


        "

points

" => 

4


        "

created_at

" => "

2022-08-17 21:15:54

"
        "

updated_at

" => "

2022-08-17 21:15:54

"
      ]
      #

changes

: []
      #

casts

: []
      #

classCastCache

: []
      #

attributeCastCache

: []
      #

dates

: []
      #

dateFormat

: 

null


      #

appends

: 

array:1

 [
        

0

 => "

goals_for

"
      ]
      #

dispatchesEvents

: []
      #

observables

: []
      #

relations

: 

array:1

 [
        "

team

" => 

App\Models

\

Team {#2023
          #

connection

: "

mysql

"
          #

table

: "

teams

"
          #

primaryKey

: "

id

"
          #

keyType

: "

int

"
          +

incrementing

: 

true


          #

with

: 

array:1

 [ …1]
          #

withCount

: []
          +

preventsLazyLoading

: 

false


          #

perPage

: 

15


          +

exists

: 

true


          +

wasRecentlyCreated

: 

false


          #

escapeWhenCastingToString

: 

false


          #

attributes

: 

array:14

 [ …14]
          #

original

: 

array:14

 [ …14]
          #

changes

: []
          #

casts

: 

array:5

 [ …5]
          #

classCastCache

: []
          #

attributeCastCache

: []
          #

dates

: []
          #

dateFormat

: 

null


          #

appends

: 

array:7

 [ …7]
          #

dispatchesEvents

: []
          #

observables

: []
          #

relations

: 

array:1

 [ …1]
          #

touches

: []
          +

timestamps

: 

true


          #

hidden

: 

array:2

 [ …2]
          #

visible

: []
          #

fillable

: []
          #

guarded

: []
        }
      ]
      #

touches

: []
      +

timestamps

: 

true


      #

hidden

: []
      #

visible

: []
      #

fillable

: []
      #

guarded

: 

array:1

 [
        

0

 => "

*

"
      ]
    }
    

16

 => 

App\Models

\

LeagueTable {#2008
      #

connection

: "

mysql

"
      #

table

: "

league_tables

"
      #

primaryKey

: "

id

"
      #

keyType

: "

int

"
      +

incrementing

: 

true


      #

with

: []
      #

withCount

: []
      +

preventsLazyLoading

: 

false


      #

perPage

: 

15


      +

exists

: 

true


      +

wasRecentlyCreated

: 

false


      #

escapeWhenCastingToString

: 

false


      #

attributes

: 

array:16

 [
        "

id

" => 

34


        "

league_id

" => 

2


        "

team_id

" => 

49


        "

team_name

" => "

Wigan Athletic

"
        "

form

" => "

DDD

"
        "

position

" => 

17


        "

played

" => 

3


        "

won

" => 

0


        "

drawn

" => 

3


        "

lost

" => 

0


        "

for

" => 

2


        "

against

" => 

2


        "

gd

" => 

0


        "

points

" => 

3


        "

created_at

" => "

2022-08-17 21:15:54

"
        "

updated_at

" => "

2022-08-17 21:15:54

"
      ]
      #

original

: 

array:16

 [
        "

id

" => 

34


        "

league_id

" => 

2


        "

team_id

" => 

49


        "

team_name

" => "

Wigan Athletic

"
        "

form

" => "

DDD

"
        "

position

" => 

17


        "

played

" => 

3


        "

won

" => 

0


        "

drawn

" => 

3


        "

lost

" => 

0


        "

for

" => 

2


        "

against

" => 

2


        "

gd

" => 

0


        "

points

" => 

3


        "

created_at

" => "

2022-08-17 21:15:54

"
        "

updated_at

" => "

2022-08-17 21:15:54

"
      ]
      #

changes

: []
      #

casts

: []
      #

classCastCache

: []
      #

attributeCastCache

: []
      #

dates

: []
      #

dateFormat

: 

null


      #

appends

: 

array:1

 [
        

0

 => "

goals_for

"
      ]
      #

dispatchesEvents

: []
      #

observables

: []
      #

relations

: 

array:1

 [
        "

team

" => 

App\Models

\

Team {#2041
          #

connection

: "

mysql

"
          #

table

: "

teams

"
          #

primaryKey

: "

id

"
          #

keyType

: "

int

"
          +

incrementing

: 

true


          #

with

: 

array:1

 [ …1]
          #

withCount

: []
          +

preventsLazyLoading

: 

false


          #

perPage

: 

15


          +

exists

: 

true


          +

wasRecentlyCreated

: 

false


          #

escapeWhenCastingToString

: 

false


          #

attributes

: 

array:14

 [ …14]
          #

original

: 

array:14

 [ …14]
          #

changes

: []
          #

casts

: 

array:5

 [ …5]
          #

classCastCache

: []
          #

attributeCastCache

: []
          #

dates

: []
          #

dateFormat

: 

null


          #

appends

: 

array:7

 [ …7]
          #

dispatchesEvents

: []
          #

observables

: []
          #

relations

: 

array:1

 [ …1]
          #

touches

: []
          +

timestamps

: 

true


          #

hidden

: 

array:2

 [ …2]
          #

visible

: []
          #

fillable

: []
          #

guarded

: []
        }
      ]
      #

touches

: []
      +

timestamps

: 

true


      #

hidden

: []
      #

visible

: []
      #

fillable

: []
      #

guarded

: 

array:1

 [
        

0

 => "

*

"
      ]
    }
    

17

 => 

App\Models

\

LeagueTable {#2009
      #

connection

: "

mysql

"
      #

table

: "

league_tables

"
      #

primaryKey

: "

id

"
      #

keyType

: "

int

"
      +

incrementing

: 

true


      #

with

: []
      #

withCount

: []
      +

preventsLazyLoading

: 

false


      #

perPage

: 

15


      +

exists

: 

true


      +

wasRecentlyCreated

: 

false


      #

escapeWhenCastingToString

: 

false


      #

attributes

: 

array:16

 [
        "

id

" => 

35


        "

league_id

" => 

2


        "

team_id

" => 

39


        "

team_name

" => "

Huddersfield Town

"
        "

form

" => "

LLWL

"
        "

position

" => 

18


        "

played

" => 

4


        "

won

" => 

1


        "

drawn

" => 

0


        "

lost

" => 

3


        "

for

" => 

5


        "

against

" => 

6


        "

gd

" => 

-1


        "

points

" => 

3


        "

created_at

" => "

2022-08-17 21:15:54

"
        "

updated_at

" => "

2022-08-17 21:15:54

"
      ]
      #

original

: 

array:16

 [
        "

id

" => 

35


        "

league_id

" => 

2


        "

team_id

" => 

39


        "

team_name

" => "

Huddersfield Town

"
        "

form

" => "

LLWL

"
        "

position

" => 

18


        "

played

" => 

4


        "

won

" => 

1


        "

drawn

" => 

0


        "

lost

" => 

3


        "

for

" => 

5


        "

against

" => 

6


        "

gd

" => 

-1


        "

points

" => 

3


        "

created_at

" => "

2022-08-17 21:15:54

"
        "

updated_at

" => "

2022-08-17 21:15:54

"
      ]
      #

changes

: []
      #

casts

: []
      #

classCastCache

: []
      #

attributeCastCache

: []
      #

dates

: []
      #

dateFormat

: 

null


      #

appends

: 

array:1

 [
        

0

 => "

goals_for

"
      ]
      #

dispatchesEvents

: []
      #

observables

: []
      #

relations

: 

array:1

 [
        "

team

" => 

App\Models

\

Team {#2032
          #

connection

: "

mysql

"
          #

table

: "

teams

"
          #

primaryKey

: "

id

"
          #

keyType

: "

int

"
          +

incrementing

: 

true


          #

with

: 

array:1

 [ …1]
          #

withCount

: []
          +

preventsLazyLoading

: 

false


          #

perPage

: 

15


          +

exists

: 

true


          +

wasRecentlyCreated

: 

false


          #

escapeWhenCastingToString

: 

false


          #

attributes

: 

array:14

 [ …14]
          #

original

: 

array:14

 [ …14]
          #

changes

: []
          #

casts

: 

array:5

 [ …5]
          #

classCastCache

: []
          #

attributeCastCache

: []
          #

dates

: []
          #

dateFormat

: 

null


          #

appends

: 

array:7

 [ …7]
          #

dispatchesEvents

: []
          #

observables

: []
          #

relations

: 

array:1

 [ …1]
          #

touches

: []
          +

timestamps

: 

true


          #

hidden

: 

array:2

 [ …2]
          #

visible

: []
          #

fillable

: []
          #

guarded

: []
        }
      ]
      #

touches

: []
      +

timestamps

: 

true


      #

hidden

: []
      #

visible

: []
      #

fillable

: []
      #

guarded

: 

array:1

 [
        

0

 => "

*

"
      ]
    }
    

18

 => 

App\Models

\

LeagueTable {#2010
      #

connection

: "

mysql

"
      #

table

: "

league_tables

"
      #

primaryKey

: "

id

"
      #

keyType

: "

int

"
      +

incrementing

: 

true


      #

with

: []
      #

withCount

: []
      +

preventsLazyLoading

: 

false


      #

perPage

: 

15


      +

exists

: 

true


      +

wasRecentlyCreated

: 

false


      #

escapeWhenCastingToString

: 

false


      #

attributes

: 

array:16

 [
        "

id

" => 

37


        "

league_id

" => 

2


        "

team_id

" => 

14


        "

team_name

" => "

Stoke City

"
        "

form

" => "

LWL

"
        "

position

" => 

19


        "

played

" => 

3


        "

won

" => 

1


        "

drawn

" => 

0


        "

lost

" => 

2


        "

for

" => 

3


        "

against

" => 

5


        "

gd

" => 

-2


        "

points

" => 

3


        "

created_at

" => "

2022-08-17 21:15:54

"
        "

updated_at

" => "

2022-08-17 21:15:54

"
      ]
      #

original

: 

array:16

 [
        "

id

" => 

37


        "

league_id

" => 

2


        "

team_id

" => 

14


        "

team_name

" => "

Stoke City

"
        "

form

" => "

LWL

"
        "

position

" => 

19


        "

played

" => 

3


        "

won

" => 

1


        "

drawn

" => 

0


        "

lost

" => 

2


        "

for

" => 

3


        "

against

" => 

5


        "

gd

" => 

-2


        "

points

" => 

3


        "

created_at

" => "

2022-08-17 21:15:54

"
        "

updated_at

" => "

2022-08-17 21:15:54

"
      ]
      #

changes

: []
      #

casts

: []
      #

classCastCache

: []
      #

attributeCastCache

: []
      #

dates

: []
      #

dateFormat

: 

null


      #

appends

: 

array:1

 [
        

0

 => "

goals_for

"
      ]
      #

dispatchesEvents

: []
      #

observables

: []
      #

relations

: 

array:1

 [
        "

team

" => 

App\Models

\

Team {#2024
          #

connection

: "

mysql

"
          #

table

: "

teams

"
          #

primaryKey

: "

id

"
          #

keyType

: "

int

"
          +

incrementing

: 

true


          #

with

: 

array:1

 [ …1]
          #

withCount

: []
          +

preventsLazyLoading

: 

false


          #

perPage

: 

15


          +

exists

: 

true


          +

wasRecentlyCreated

: 

false


          #

escapeWhenCastingToString

: 

false


          #

attributes

: 

array:14

 [ …14]
          #

original

: 

array:14

 [ …14]
          #

changes

: []
          #

casts

: 

array:5

 [ …5]
          #

classCastCache

: []
          #

attributeCastCache

: []
          #

dates

: []
          #

dateFormat

: 

null


          #

appends

: 

array:7

 [ …7]
          #

dispatchesEvents

: []
          #

observables

: []
          #

relations

: 

array:1

 [ …1]
          #

touches

: []
          +

timestamps

: 

true


          #

hidden

: 

array:2

 [ …2]
          #

visible

: []
          #

fillable

: []
          #

guarded

: []
        }
      ]
      #

touches

: []
      +

timestamps

: 

true


      #

hidden

: []
      #

visible

: []
      #

fillable

: []
      #

guarded

: 

array:1

 [
        

0

 => "

*

"
      ]
    }
    

19

 => 

App\Models

\

LeagueTable {#2011
      #

connection

: "

mysql

"
      #

table

: "

league_tables

"
      #

primaryKey

: "

id

"
      #

keyType

: "

int

"
      +

incrementing

: 

true


      #

with

: []
      #

withCount

: []
      +

preventsLazyLoading

: 

false


      #

perPage

: 

15


      +

exists

: 

true


      +

wasRecentlyCreated

: 

false


      #

escapeWhenCastingToString

: 

false


      #

attributes

: 

array:16

 [
        "

id

" => 

39


        "

league_id

" => 

2


        "

team_id

" => 

45


        "

team_name

" => "

Reading

"
        "

form

" => "

LWL

"
        "

position

" => 

20


        "

played

" => 

3


        "

won

" => 

1


        "

drawn

" => 

0


        "

lost

" => 

2


        "

for

" => 

2


        "

against

" => 

6


        "

gd

" => 

-4


        "

points

" => 

3


        "

created_at

" => "

2022-08-17 21:15:54

"
        "

updated_at

" => "

2022-08-17 21:15:54

"
      ]
      #

original

: 

array:16

 [
        "

id

" => 

39


        "

league_id

" => 

2


        "

team_id

" => 

45


        "

team_name

" => "

Reading

"
        "

form

" => "

LWL

"
        "

position

" => 

20


        "

played

" => 

3


        "

won

" => 

1


        "

drawn

" => 

0


        "

lost

" => 

2


        "

for

" => 

2


        "

against

" => 

6


        "

gd

" => 

-4


        "

points

" => 

3


        "

created_at

" => "

2022-08-17 21:15:54

"
        "

updated_at

" => "

2022-08-17 21:15:54

"
      ]
      #

changes

: []
      #

casts

: []
      #

classCastCache

: []
      #

attributeCastCache

: []
      #

dates

: []
      #

dateFormat

: 

null


      #

appends

: 

array:1

 [
        

0

 => "

goals_for

"
      ]
      #

dispatchesEvents

: []
      #

observables

: []
      #

relations

: 

array:1

 [
        "

team

" => 

App\Models

\

Team {#2037
          #

connection

: "

mysql

"
          #

table

: "

teams

"
          #

primaryKey

: "

id

"
          #

keyType

: "

int

"
          +

incrementing

: 

true


          #

with

: 

array:1

 [ …1]
          #

withCount

: []
          +

preventsLazyLoading

: 

false


          #

perPage

: 

15


          +

exists

: 

true


          +

wasRecentlyCreated

: 

false


          #

escapeWhenCastingToString

: 

false


          #

attributes

: 

array:14

 [ …14]
          #

original

: 

array:14

 [ …14]
          #

changes

: []
          #

casts

: 

array:5

 [ …5]
          #

classCastCache

: []
          #

attributeCastCache

: []
          #

dates

: []
          #

dateFormat

: 

null


          #

appends

: 

array:7

 [ …7]
          #

dispatchesEvents

: []
          #

observables

: []
          #

relations

: 

array:1

 [ …1]
          #

touches

: []
          +

timestamps

: 

true


          #

hidden

: 

array:2

 [ …2]
          #

visible

: []
          #

fillable

: []
          #

guarded

: []
        }
      ]
      #

touches

: []
      +

timestamps

: 

true


      #

hidden

: []
      #

visible

: []
      #

fillable

: []
      #

guarded

: 

array:1

 [
        

0

 => "

*

"
      ]
    }
    

20

 => 

App\Models

\

LeagueTable {#2012
      #

connection

: "

mysql

"
      #

table

: "

league_tables

"
      #

primaryKey

: "

id

"
      #

keyType

: "

int

"
      +

incrementing

: 

true


      #

with

: []
      #

withCount

: []
      +

preventsLazyLoading

: 

false


      #

perPage

: 

15


      +

exists

: 

true


      +

wasRecentlyCreated

: 

false


      #

escapeWhenCastingToString

: 

false


      #

attributes

: 

array:16

 [
        "

id

" => 

41


        "

league_id

" => 

2


        "

team_id

" => 

22


        "

team_name

" => "

Middlesbrough

"
        "

form

" => "

DLD

"
        "

position

" => 

21


        "

played

" => 

3


        "

won

" => 

0


        "

drawn

" => 

2


        "

lost

" => 

1


        "

for

" => 

5


        "

against

" => 

6


        "

gd

" => 

-1


        "

points

" => 

2


        "

created_at

" => "

2022-08-17 21:15:54

"
        "

updated_at

" => "

2022-08-17 21:15:54

"
      ]
      #

original

: 

array:16

 [
        "

id

" => 

41


        "

league_id

" => 

2


        "

team_id

" => 

22


        "

team_name

" => "

Middlesbrough

"
        "

form

" => "

DLD

"
        "

position

" => 

21


        "

played

" => 

3


        "

won

" => 

0


        "

drawn

" => 

2


        "

lost

" => 

1


        "

for

" => 

5


        "

against

" => 

6


        "

gd

" => 

-1


        "

points

" => 

2


        "

created_at

" => "

2022-08-17 21:15:54

"
        "

updated_at

" => "

2022-08-17 21:15:54

"
      ]
      #

changes

: []
      #

casts

: []
      #

classCastCache

: []
      #

attributeCastCache

: []
      #

dates

: []
      #

dateFormat

: 

null


      #

appends

: 

array:1

 [
        

0

 => "

goals_for

"
      ]
      #

dispatchesEvents

: []
      #

observables

: []
      #

relations

: 

array:1

 [
        "

team

" => 

App\Models

\

Team {#2030
          #

connection

: "

mysql

"
          #

table

: "

teams

"
          #

primaryKey

: "

id

"
          #

keyType

: "

int

"
          +

incrementing

: 

true


          #

with

: 

array:1

 [ …1]
          #

withCount

: []
          +

preventsLazyLoading

: 

false


          #

perPage

: 

15


          +

exists

: 

true


          +

wasRecentlyCreated

: 

false


          #

escapeWhenCastingToString

: 

false


          #

attributes

: 

array:14

 [ …14]
          #

original

: 

array:14

 [ …14]
          #

changes

: []
          #

casts

: 

array:5

 [ …5]
          #

classCastCache

: []
          #

attributeCastCache

: []
          #

dates

: []
          #

dateFormat

: 

null


          #

appends

: 

array:7

 [ …7]
          #

dispatchesEvents

: []
          #

observables

: []
          #

relations

: 

array:1

 [ …1]
          #

touches

: []
          +

timestamps

: 

true


          #

hidden

: 

array:2

 [ …2]
          #

visible

: []
          #

fillable

: []
          #

guarded

: []
        }
      ]
      #

touches

: []
      +

timestamps

: 

true


      #

hidden

: []
      #

visible

: []
      #

fillable

: []
      #

guarded

: 

array:1

 [
        

0

 => "

*

"
      ]
    }
    

21

 => 

App\Models

\

LeagueTable {#2013
      #

connection

: "

mysql

"
      #

table

: "

league_tables

"
      #

primaryKey

: "

id

"
      #

keyType

: "

int

"
      +

incrementing

: 

true


      #

with

: []
      #

withCount

: []
      +

preventsLazyLoading

: 

false


      #

perPage

: 

15


      +

exists

: 

true


      +

wasRecentlyCreated

: 

false


      #

escapeWhenCastingToString

: 

false


      #

attributes

: 

array:16

 [
        "

id

" => 

42


        "

league_id

" => 

2


        "

team_id

" => 

19


        "

team_name

" => "

West Bromwich Albion

"
        "

form

" => "

DDL

"
        "

position

" => 

22


        "

played

" => 

3


        "

won

" => 

0


        "

drawn

" => 

2


        "

lost

" => 

1


        "

for

" => 

3


        "

against

" => 

4


        "

gd

" => 

-1


        "

points

" => 

2


        "

created_at

" => "

2022-08-17 21:15:54

"
        "

updated_at

" => "

2022-08-17 21:15:54

"
      ]
      #

original

: 

array:16

 [
        "

id

" => 

42


        "

league_id

" => 

2


        "

team_id

" => 

19


        "

team_name

" => "

West Bromwich Albion

"
        "

form

" => "

DDL

"
        "

position

" => 

22


        "

played

" => 

3


        "

won

" => 

0


        "

drawn

" => 

2


        "

lost

" => 

1


        "

for

" => 

3


        "

against

" => 

4


        "

gd

" => 

-1


        "

points

" => 

2


        "

created_at

" => "

2022-08-17 21:15:54

"
        "

updated_at

" => "

2022-08-17 21:15:54

"
      ]
      #

changes

: []
      #

casts

: []
      #

classCastCache

: []
      #

attributeCastCache

: []
      #

dates

: []
      #

dateFormat

: 

null


      #

appends

: 

array:1

 [
        

0

 => "

goals_for

"
      ]
      #

dispatchesEvents

: []
      #

observables

: []
      #

relations

: 

array:1

 [
        "

team

" => 

App\Models

\

Team {#2028
          #

connection

: "

mysql

"
          #

table

: "

teams

"
          #

primaryKey

: "

id

"
          #

keyType

: "

int

"
          +

incrementing

: 

true


          #

with

: 

array:1

 [ …1]
          #

withCount

: []
          +

preventsLazyLoading

: 

false


          #

perPage

: 

15


          +

exists

: 

true


          +

wasRecentlyCreated

: 

false


          #

escapeWhenCastingToString

: 

false


          #

attributes

: 

array:14

 [ …14]
          #

original

: 

array:14

 [ …14]
          #

changes

: []
          #

casts

: 

array:5

 [ …5]
          #

classCastCache

: []
          #

attributeCastCache

: []
          #

dates

: []
          #

dateFormat

: 

null


          #

appends

: 

array:7

 [ …7]
          #

dispatchesEvents

: []
          #

observables

: []
          #

relations

: 

array:1

 [ …1]
          #

touches

: []
          +

timestamps

: 

true


          #

hidden

: 

array:2

 [ …2]
          #

visible

: []
          #

fillable

: []
          #

guarded

: []
        }
      ]
      #

touches

: []
      +

timestamps

: 

true


      #

hidden

: []
      #

visible

: []
      #

fillable

: []
      #

guarded

: 

array:1

 [
        

0

 => "

*

"
      ]
    }
    

22

 => 

App\Models

\

LeagueTable {#2014
      #

connection

: "

mysql

"
      #

table

: "

league_tables

"
      #

primaryKey

: "

id

"
      #

keyType

: "

int

"
      +

incrementing

: 

true


      #

with

: []
      #

withCount

: []
      +

preventsLazyLoading

: 

false


      #

perPage

: 

15


      +

exists

: 

true


      +

wasRecentlyCreated

: 

false


      #

escapeWhenCastingToString

: 

false


      #

attributes

: 

array:16

 [
        "

id

" => 

43


        "

league_id

" => 

2


        "

team_id

" => 

109


        "

team_name

" => "

Luton Town

"
        "

form

" => "

DDLL

"
        "

position

" => 

23


        "

played

" => 

4


        "

won

" => 

0


        "

drawn

" => 

2


        "

lost

" => 

2


        "

for

" => 

1


        "

against

" => 

4


        "

gd

" => 

-3


        "

points

" => 

2


        "

created_at

" => "

2022-08-17 21:15:54

"
        "

updated_at

" => "

2022-08-17 21:15:54

"
      ]
      #

original

: 

array:16

 [
        "

id

" => 

43


        "

league_id

" => 

2


        "

team_id

" => 

109


        "

team_name

" => "

Luton Town

"
        "

form

" => "

DDLL

"
        "

position

" => 

23


        "

played

" => 

4


        "

won

" => 

0


        "

drawn

" => 

2


        "

lost

" => 

2


        "

for

" => 

1


        "

against

" => 

4


        "

gd

" => 

-3


        "

points

" => 

2


        "

created_at

" => "

2022-08-17 21:15:54

"
        "

updated_at

" => "

2022-08-17 21:15:54

"
      ]
      #

changes

: []
      #

casts

: []
      #

classCastCache

: []
      #

attributeCastCache

: []
      #

dates

: []
      #

dateFormat

: 

null


      #

appends

: 

array:1

 [
        

0

 => "

goals_for

"
      ]
      #

dispatchesEvents

: []
      #

observables

: []
      #

relations

: 

array:1

 [
        "

team

" => 

App\Models

\

Team {#2044
          #

connection

: "

mysql

"
          #

table

: "

teams

"
          #

primaryKey

: "

id

"
          #

keyType

: "

int

"
          +

incrementing

: 

true


          #

with

: 

array:1

 [ …1]
          #

withCount

: []
          +

preventsLazyLoading

: 

false


          #

perPage

: 

15


          +

exists

: 

true


          +

wasRecentlyCreated

: 

false


          #

escapeWhenCastingToString

: 

false


          #

attributes

: 

array:14

 [ …14]
          #

original

: 

array:14

 [ …14]
          #

changes

: []
          #

casts

: 

array:5

 [ …5]
          #

classCastCache

: []
          #

attributeCastCache

: []
          #

dates

: []
          #

dateFormat

: 

null


          #

appends

: 

array:7

 [ …7]
          #

dispatchesEvents

: []
          #

observables

: []
          #

relations

: 

array:1

 [ …1]
          #

touches

: []
          +

timestamps

: 

true


          #

hidden

: 

array:2

 [ …2]
          #

visible

: []
          #

fillable

: []
          #

guarded

: []
        }
      ]
      #

touches

: []
      +

timestamps

: 

true


      #

hidden

: []
      #

visible

: []
      #

fillable

: []
      #

guarded

: 

array:1

 [
        

0

 => "

*

"
      ]
    }
    

23

 => 

App\Models

\

LeagueTable {#2015
      #

connection

: "

mysql

"
      #

table

: "

league_tables

"
      #

primaryKey

: "

id

"
      #

keyType

: "

int

"
      +

incrementing

: 

true


      #

with

: []
      #

withCount

: []
      +

preventsLazyLoading

: 

false


      #

perPage

: 

15


      +

exists

: 

true


      +

wasRecentlyCreated

: 

false


      #

escapeWhenCastingToString

: 

false


      #

attributes

: 

array:16

 [
        "

id

" => 

44


        "

league_id

" => 

2


        "

team_id

" => 

110


        "

team_name

" => "

Coventry City

"
        "

form

" => "

DL

"
        "

position

" => 

24


        "

played

" => 

2


        "

won

" => 

0


        "

drawn

" => 

1


        "

lost

" => 

1


        "

for

" => 

3


        "

against

" => 

4


        "

gd

" => 

-1


        "

points

" => 

1


        "

created_at

" => "

2022-08-17 21:15:54

"
        "

updated_at

" => "

2022-08-17 21:15:54

"
      ]
      #

original

: 

array:16

 [
        "

id

" => 

44


        "

league_id

" => 

2


        "

team_id

" => 

110


        "

team_name

" => "

Coventry City

"
        "

form

" => "

DL

"
        "

position

" => 

24


        "

played

" => 

2


        "

won

" => 

0


        "

drawn

" => 

1


        "

lost

" => 

1


        "

for

" => 

3


        "

against

" => 

4


        "

gd

" => 

-1


        "

points

" => 

1


        "

created_at

" => "

2022-08-17 21:15:54

"
        "

updated_at

" => "

2022-08-17 21:15:54

"
      ]
      #

changes

: []
      #

casts

: []
      #

classCastCache

: []
      #

attributeCastCache

: []
      #

dates

: []
      #

dateFormat

: 

null


      #

appends

: 

array:1

 [
        

0

 => "

goals_for

"
      ]
      #

dispatchesEvents

: []
      #

observables

: []
      #

relations

: 

array:1

 [
        "

team

" => 

App\Models

\

Team {#2045
          #

connection

: "

mysql

"
          #

table

: "

teams

"
          #

primaryKey

: "

id

"
          #

keyType

: "

int

"
          +

incrementing

: 

true


          #

with

: 

array:1

 [ …1]
          #

withCount

: []
          +

preventsLazyLoading

: 

false


          #

perPage

: 

15


          +

exists

: 

true


          +

wasRecentlyCreated

: 

false


          #

escapeWhenCastingToString

: 

false


          #

attributes

: 

array:14

 [ …14]
          #

original

: 

array:14

 [ …14]
          #

changes

: []
          #

casts

: 

array:5

 [ …5]
          #

classCastCache

: []
          #

attributeCastCache

: []
          #

dates

: []
          #

dateFormat

: 

null


          #

appends

: 

array:7

 [ …7]
          #

dispatchesEvents

: []
          #

observables

: []
          #

relations

: 

array:1

 [ …1]
          #

touches

: []
          +

timestamps

: 

true


          #

hidden

: 

array:2

 [ …2]
          #

visible

: []
          #

fillable

: []
          #

guarded

: []
        }
      ]
      #

touches

: []
      +

timestamps

: 

true


      #

hidden

: []
      #

visible

: []
      #

fillable

: []
      #

guarded

: 

array:1

 [
        

0

 => "

*

"
      ]
    }
  ]
  #

escapeWhenCastingToString

: 

false


}