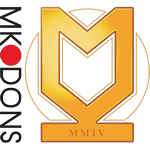 Two goalkeepers join, quartet sign pro deals and Martin given glowing reference
---
Your Swansea City headlines for Friday, July 1.
Two goalkeepers join
Archie Matthews says his relationship with Dean Thornton from his time at Swindon Town was a key factor in his decision to join Swansea City.
The 20-year-old goalkeeper was recently released by Birmingham City and is set to link-up with the Swans' Under-21s. He has signed a two-year deal with the club, who hold the option to extend his contract by 12 months.
Matthews' only senior appearance in the EFL came for Swindon Town in a 2-1 win over Northampton Town in February last year - with current Swan Jordon Garrick featuring in the same match. He most recently had loan stints with Bath City and Gloucester City.
READ MORE:Keep or sell - Russell Martin faces big Swansea City transfer decisions as clubs target Joel Piroe and Flynn Downes
"I'm really excited about this move, I see it as a fresh start in new surroundings for me," Matthews told the club website. "I had a trial here towards the end of last season and it just struck me what a welcoming environment it was, and how friendly the people are.
"I just had a good feeling straight away, it feels like everyone is on the same wavelength. I felt like I settled quickly and the challenge for me now is to make the most of the opportunity. I know Dean Thornton from Swindon, he was one of my first coaches, while I also know Steven Benda and Jordon Garrick from when they had loan spells at Swindon.
"But Dean had kept in touch with me, we first worked together when I was about 14 after joining the academy at Swindon when I was a scholar. I am pleased to work with him again, and it's all about getting more football under my belt now."
The arrival of Matthews came just one hour before the club confirmed the capture of free agent Remy Mitchell following his release from Arsenal. Englishman Mitchell has also signed a two-year contract with the Swans - who hold the option to extend the deal by an additional 12 months.
And the 18-year-old believes his time with the Gunners should help him slot in seamlessly at Landore. "I take pride in bringing leadership to the pitch. As a goalkeeper, I think that's part of my job anyway and I enjoy it," he told the club website.
"I'm pretty used [to the way Swansea play] with the way we were asked to play at Arsenal which is another reason why Swansea was the perfect fit for me. I enjoy playing with my feet as well as being a goalkeeper.
"I want to hit the ground running, put my stamp on the team, show everyone what I've got, and work towards the first team."
READ MORE:Swansea City complete double swoop as goalkeeper sends Arsenal classy message after exit
Kasumu to join Terriers
David Kasumu is closing in on a move to Huddersfield Town.
The midfielder was offered a new contract by Russell Martin's former club MK Dons, although he appears to have opted against signing the deal. Dons boss Liam Manning recently revealed he was planning for life without the central midfielder given the uncertainty surrounding his future.
There were suggestions he could secure a switch to Swansea, although WalesOnline last week revealed the club were not pursuing the 22-year-old. And Kasumu is now expected to join Championship rivals Huddersfield - who will be required to pay a compensation fee given that he was offered fresh terms by MK Dons and that is he under the age of 23.
Swansea remain interested in signing free agent Joe Allen while they are willing to offload Liam Walsh and Jay Fulton.
READ MORE:Swansea City's Burnley and Huddersfield Town coups and tills ringing at MK Dons should convince owners beyond doubt
Martin 'totally' fits Swans
Roberto Martinez believes Russell Martin is the perfect head coach for Swansea's philosophies.
Spaniard Martinez played a pivotal role - both as a player and a manager - in the Swans' rise through the divisions that led to them reaching the Premier League in 2011. Following his successful period at the club, Swansea continued to evolve and enjoyed some glorious moments under managers including Brendan Rodgers and Michael Laudrup.
And the Belgium boss believes that the Jack Army will always show patience when it comes to change - providing that the playing style is aligned with the club's beliefs and ambitions.
"I believe that all the top clubs have a way of playing and when you see a team that identifies with its DNA it becomes greater than the sum of its players, and I believe Swansea City has that," he told SwansTV.
"Under Russell Martin it fits totally in that school and that train of thought, and every manager brings his own touch and ideas. But the general DNA is a general DNA that Swansea fans enjoy and accept.
"I think Swansea fans will always be patient with building a new team if you play the Swansea City way."
SIGN-UP:Get the latest Swansea City news and stories into your inbox every day for FREE!
Four young guns sign pro deals
Josh Thomas, Ruben Davies, Kian Jenkins and Kai Ludvigsen have all agreed short-term professional deals with Swansea.
The announcement comes as part of another significant turnaround within Swansea's youth set-up, with all four players putting pen to paper on deals that run through until January 2023. Meanwhile, Jack Cooper, Seb Dabrowski, Rohan Davies, Aimar Govea, Ewan Griffiths, Cameron Llewellyn, Kit Margetson, Iwan Morgan, Sam Parker and Daniel Watts have all become scholars.
All 10 players have earned two-year scholarships at Landore and will step up to the Under-18s on a full-time basis.
READ NEXT:
Continue Reading
To continue reading please choose to download our free app, or visit the original website.
League Table
^

 

Illuminate\Database\Eloquent\Collection

 {#1985
  #

items

: 

array:24

 [
    

0

 => 

App\Models

\

LeagueTable {#1992
      #

connection

: "

mysql

"
      #

table

: "

league_tables

"
      #

primaryKey

: "

id

"
      #

keyType

: "

int

"
      +

incrementing

: 

true


      #

with

: []
      #

withCount

: []
      +

preventsLazyLoading

: 

false


      #

perPage

: 

15


      +

exists

: 

true


      +

wasRecentlyCreated

: 

false


      #

escapeWhenCastingToString

: 

false


      #

attributes

: 

array:16

 [
        "

id

" => 

67


        "

league_id

" => 

9


        "

team_id

" => 

33


        "

team_name

" => "

Ipswich Town

"
        "

form

" => "

DWWW

"
        "

position

" => 

1


        "

played

" => 

4


        "

won

" => 

3


        "

drawn

" => 

1


        "

lost

" => 

0


        "

for

" => 

7


        "

against

" => 

2


        "

gd

" => 

5


        "

points

" => 

10


        "

created_at

" => "

2022-08-17 19:30:55

"
        "

updated_at

" => "

2022-08-17 19:30:55

"
      ]
      #

original

: 

array:16

 [
        "

id

" => 

67


        "

league_id

" => 

9


        "

team_id

" => 

33


        "

team_name

" => "

Ipswich Town

"
        "

form

" => "

DWWW

"
        "

position

" => 

1


        "

played

" => 

4


        "

won

" => 

3


        "

drawn

" => 

1


        "

lost

" => 

0


        "

for

" => 

7


        "

against

" => 

2


        "

gd

" => 

5


        "

points

" => 

10


        "

created_at

" => "

2022-08-17 19:30:55

"
        "

updated_at

" => "

2022-08-17 19:30:55

"
      ]
      #

changes

: []
      #

casts

: []
      #

classCastCache

: []
      #

attributeCastCache

: []
      #

dates

: []
      #

dateFormat

: 

null


      #

appends

: 

array:1

 [
        

0

 => "

goals_for

"
      ]
      #

dispatchesEvents

: []
      #

observables

: []
      #

relations

: 

array:1

 [
        "

team

" => 

App\Models

\

Team {#2025
          #

connection

: "

mysql

"
          #

table

: "

teams

"
          #

primaryKey

: "

id

"
          #

keyType

: "

int

"
          +

incrementing

: 

true


          #

with

: 

array:1

 [
            

0

 => "

league

"
          ]
          #

withCount

: []
          +

preventsLazyLoading

: 

false


          #

perPage

: 

15


          +

exists

: 

true


          +

wasRecentlyCreated

: 

false


          #

escapeWhenCastingToString

: 

false


          #

attributes

: 

array:14

 [
            "

id

" => 

33


            "

name

" => "

Ipswich Town

"
            "

league_id

" => 

9


            "

color

" => "

#0033A0

"
            "

alt_color

" => "

#FE000C

"
            "

highlight_color

" => "

#0033A0

"
            "

text_color

" => "

#ffffff

"
            "

logo

" => "

https://fn365images.s3.eu-west-1.amazonaws.com/teamlogos/Ipswich/b5cfc402-d354-41b4-ae71-150302fcdfce.png

"
            "

home_kit

" => "

https://fn365images.s3.eu-west-1.amazonaws.com/teamlogos/Ipswich%2BTown-home_kit.png

"
            "

away_kit

" => "

https://fn365images.s3.eu-west-1.amazonaws.com/teamlogos/Ipswich%2BTown-away_kit.png

"
            "

apif_id

" => 

57


            "

apif_logo

" => "

https://media.api-sports.io/football/teams/57.png

"
            "

short_name

" => "

Ipswich

"
            "

api_token

" => "

tek6MWo33T7aZejc63STPheuzYXt01vTEWoOzPP3w8MzcWooopFmGRsd8USE

"
          ]
          #

original

: 

array:14

 [
            "

id

" => 

33


            "

name

" => "

Ipswich Town

"
            "

league_id

" => 

9


            "

color

" => "

#0033A0

"
            "

alt_color

" => "

#FE000C

"
            "

highlight_color

" => "

#0033A0

"
            "

text_color

" => "

#ffffff

"
            "

logo

" => "

https://fn365images.s3.eu-west-1.amazonaws.com/teamlogos/Ipswich/b5cfc402-d354-41b4-ae71-150302fcdfce.png

"
            "

home_kit

" => "

https://fn365images.s3.eu-west-1.amazonaws.com/teamlogos/Ipswich%2BTown-home_kit.png

"
            "

away_kit

" => "

https://fn365images.s3.eu-west-1.amazonaws.com/teamlogos/Ipswich%2BTown-away_kit.png

"
            "

apif_id

" => 

57


            "

apif_logo

" => "

https://media.api-sports.io/football/teams/57.png

"
            "

short_name

" => "

Ipswich

"
            "

api_token

" => "

tek6MWo33T7aZejc63STPheuzYXt01vTEWoOzPP3w8MzcWooopFmGRsd8USE

"
          ]
          #

changes

: []
          #

casts

: 

array:5

 [
            "

twitter_bot_enabled

" => "

boolean

"
            "

twitter_post_tweets

" => "

boolean

"
            "

twitter_dm_enabled

" => "

boolean

"
            "

twitter_landing_page

" => "

boolean

"
            "

chat_rooms

" => "

array

"
          ]
          #

classCastCache

: []
          #

attributeCastCache

: []
          #

dates

: []
          #

dateFormat

: 

null


          #

appends

: 

array:7

 [
            

0

 => "

apple_id

"
            

1

 => "

has_iap

"
            

2

 => "

has_onesignal

"
            

3

 => "

league_name

"
            

4

 => "

has_twitter

"
            

5

 => "

has_chat

"
            

6

 => "

slug

"
          ]
          #

dispatchesEvents

: []
          #

observables

: []
          #

relations

: 

array:1

 [
            "

league

" => 

App\Models

\

League {#1892 …30}
          ]
          #

touches

: []
          +

timestamps

: 

true


          #

hidden

: 

array:2

 [
            

0

 => "

fms_token

"
            

1

 => "

pem_file

"
          ]
          #

visible

: []
          #

fillable

: []
          #

guarded

: []
        }
      ]
      #

touches

: []
      +

timestamps

: 

true


      #

hidden

: []
      #

visible

: []
      #

fillable

: []
      #

guarded

: 

array:1

 [
        

0

 => "

*

"
      ]
    }
    

1

 => 

App\Models

\

LeagueTable {#1993
      #

connection

: "

mysql

"
      #

table

: "

league_tables

"
      #

primaryKey

: "

id

"
      #

keyType

: "

int

"
      +

incrementing

: 

true


      #

with

: []
      #

withCount

: []
      +

preventsLazyLoading

: 

false


      #

perPage

: 

15


      +

exists

: 

true


      +

wasRecentlyCreated

: 

false


      #

escapeWhenCastingToString

: 

false


      #

attributes

: 

array:16

 [
        "

id

" => 

68


        "

league_id

" => 

9


        "

team_id

" => 

106


        "

team_name

" => "

Peterborough United

"
        "

form

" => "

WWLW

"
        "

position

" => 

2


        "

played

" => 

4


        "

won

" => 

3


        "

drawn

" => 

0


        "

lost

" => 

1


        "

for

" => 

8


        "

against

" => 

4


        "

gd

" => 

4


        "

points

" => 

9


        "

created_at

" => "

2022-08-17 19:30:55

"
        "

updated_at

" => "

2022-08-17 19:30:55

"
      ]
      #

original

: 

array:16

 [
        "

id

" => 

68


        "

league_id

" => 

9


        "

team_id

" => 

106


        "

team_name

" => "

Peterborough United

"
        "

form

" => "

WWLW

"
        "

position

" => 

2


        "

played

" => 

4


        "

won

" => 

3


        "

drawn

" => 

0


        "

lost

" => 

1


        "

for

" => 

8


        "

against

" => 

4


        "

gd

" => 

4


        "

points

" => 

9


        "

created_at

" => "

2022-08-17 19:30:55

"
        "

updated_at

" => "

2022-08-17 19:30:55

"
      ]
      #

changes

: []
      #

casts

: []
      #

classCastCache

: []
      #

attributeCastCache

: []
      #

dates

: []
      #

dateFormat

: 

null


      #

appends

: 

array:1

 [
        

0

 => "

goals_for

"
      ]
      #

dispatchesEvents

: []
      #

observables

: []
      #

relations

: 

array:1

 [
        "

team

" => 

App\Models

\

Team {#2035
          #

connection

: "

mysql

"
          #

table

: "

teams

"
          #

primaryKey

: "

id

"
          #

keyType

: "

int

"
          +

incrementing

: 

true


          #

with

: 

array:1

 [
            

0

 => "

league

"
          ]
          #

withCount

: []
          +

preventsLazyLoading

: 

false


          #

perPage

: 

15


          +

exists

: 

true


          +

wasRecentlyCreated

: 

false


          #

escapeWhenCastingToString

: 

false


          #

attributes

: 

array:14

 [
            "

id

" => 

106


            "

name

" => "

Peterborough United

"
            "

league_id

" => 

9


            "

color

" => "

#0056b8

"
            "

alt_color

" => "

#333333

"
            "

highlight_color

" => "

#0a2f37

"
            "

text_color

" => "

#ffffff

"
            "

logo

" => "

https://fn365images.s3.eu-west-1.amazonaws.com/teamlogos/Peterborough/7edbee7e-ef45-46de-9986-d1f00408c6f4.png

"
            "

home_kit

" => "

https://fn365images.s3.eu-west-1.amazonaws.com/teamlogos/Peterborough%2BUnited-home_kit.png

"
            "

away_kit

" => "

https://fn365images.s3.eu-west-1.amazonaws.com/teamlogos/Peterborough%2BUnited-away_kit.png

"
            "

apif_id

" => 

1350


            "

apif_logo

" => "

https://media.api-sports.io/football/teams/1350.png

"
            "

short_name

" => "

Peterborough

"
            "

api_token

" => "

IOikYv3L7oc2dvy9gwC99uhzpi1evhpP04CiQF6W57ru51QpOczpMRwPNJhu

"
          ]
          #

original

: 

array:14

 [
            "

id

" => 

106


            "

name

" => "

Peterborough United

"
            "

league_id

" => 

9


            "

color

" => "

#0056b8

"
            "

alt_color

" => "

#333333

"
            "

highlight_color

" => "

#0a2f37

"
            "

text_color

" => "

#ffffff

"
            "

logo

" => "

https://fn365images.s3.eu-west-1.amazonaws.com/teamlogos/Peterborough/7edbee7e-ef45-46de-9986-d1f00408c6f4.png

"
            "

home_kit

" => "

https://fn365images.s3.eu-west-1.amazonaws.com/teamlogos/Peterborough%2BUnited-home_kit.png

"
            "

away_kit

" => "

https://fn365images.s3.eu-west-1.amazonaws.com/teamlogos/Peterborough%2BUnited-away_kit.png

"
            "

apif_id

" => 

1350


            "

apif_logo

" => "

https://media.api-sports.io/football/teams/1350.png

"
            "

short_name

" => "

Peterborough

"
            "

api_token

" => "

IOikYv3L7oc2dvy9gwC99uhzpi1evhpP04CiQF6W57ru51QpOczpMRwPNJhu

"
          ]
          #

changes

: []
          #

casts

: 

array:5

 [
            "

twitter_bot_enabled

" => "

boolean

"
            "

twitter_post_tweets

" => "

boolean

"
            "

twitter_dm_enabled

" => "

boolean

"
            "

twitter_landing_page

" => "

boolean

"
            "

chat_rooms

" => "

array

"
          ]
          #

classCastCache

: []
          #

attributeCastCache

: []
          #

dates

: []
          #

dateFormat

: 

null


          #

appends

: 

array:7

 [
            

0

 => "

apple_id

"
            

1

 => "

has_iap

"
            

2

 => "

has_onesignal

"
            

3

 => "

league_name

"
            

4

 => "

has_twitter

"
            

5

 => "

has_chat

"
            

6

 => "

slug

"
          ]
          #

dispatchesEvents

: []
          #

observables

: []
          #

relations

: 

array:1

 [
            "

league

" => 

App\Models

\

League {#1892 …30}
          ]
          #

touches

: []
          +

timestamps

: 

true


          #

hidden

: 

array:2

 [
            

0

 => "

fms_token

"
            

1

 => "

pem_file

"
          ]
          #

visible

: []
          #

fillable

: []
          #

guarded

: []
        }
      ]
      #

touches

: []
      +

timestamps

: 

true


      #

hidden

: []
      #

visible

: []
      #

fillable

: []
      #

guarded

: 

array:1

 [
        

0

 => "

*

"
      ]
    }
    

2

 => 

App\Models

\

LeagueTable {#1994
      #

connection

: "

mysql

"
      #

table

: "

league_tables

"
      #

primaryKey

: "

id

"
      #

keyType

: "

int

"
      +

incrementing

: 

true


      #

with

: []
      #

withCount

: []
      +

preventsLazyLoading

: 

false


      #

perPage

: 

15


      +

exists

: 

true


      +

wasRecentlyCreated

: 

false


      #

escapeWhenCastingToString

: 

false


      #

attributes

: 

array:16

 [
        "

id

" => 

69


        "

league_id

" => 

9


        "

team_id

" => 

117


        "

team_name

" => "

Portsmouth

"
        "

form

" => "

DDWW

"
        "

position

" => 

3


        "

played

" => 

4


        "

won

" => 

2


        "

drawn

" => 

2


        "

lost

" => 

0


        "

for

" => 

9


        "

against

" => 

4


        "

gd

" => 

5


        "

points

" => 

8


        "

created_at

" => "

2022-08-17 19:30:55

"
        "

updated_at

" => "

2022-08-17 19:30:55

"
      ]
      #

original

: 

array:16

 [
        "

id

" => 

69


        "

league_id

" => 

9


        "

team_id

" => 

117


        "

team_name

" => "

Portsmouth

"
        "

form

" => "

DDWW

"
        "

position

" => 

3


        "

played

" => 

4


        "

won

" => 

2


        "

drawn

" => 

2


        "

lost

" => 

0


        "

for

" => 

9


        "

against

" => 

4


        "

gd

" => 

5


        "

points

" => 

8


        "

created_at

" => "

2022-08-17 19:30:55

"
        "

updated_at

" => "

2022-08-17 19:30:55

"
      ]
      #

changes

: []
      #

casts

: []
      #

classCastCache

: []
      #

attributeCastCache

: []
      #

dates

: []
      #

dateFormat

: 

null


      #

appends

: 

array:1

 [
        

0

 => "

goals_for

"
      ]
      #

dispatchesEvents

: []
      #

observables

: []
      #

relations

: 

array:1

 [
        "

team

" => 

App\Models

\

Team {#2040
          #

connection

: "

mysql

"
          #

table

: "

teams

"
          #

primaryKey

: "

id

"
          #

keyType

: "

int

"
          +

incrementing

: 

true


          #

with

: 

array:1

 [
            

0

 => "

league

"
          ]
          #

withCount

: []
          +

preventsLazyLoading

: 

false


          #

perPage

: 

15


          +

exists

: 

true


          +

wasRecentlyCreated

: 

false


          #

escapeWhenCastingToString

: 

false


          #

attributes

: 

array:14

 [
            "

id

" => 

117


            "

name

" => "

Portsmouth

"
            "

league_id

" => 

9


            "

color

" => "

#0033a0

"
            "

alt_color

" => "

#fc3737

"
            "

highlight_color

" => "

#0a2f37

"
            "

text_color

" => "

#ffffff

"
            "

logo

" => "

https://fn365images.s3.eu-west-1.amazonaws.com/teamlogos/Portsmouth/d5edae13-d152-4b23-b439-bb7b5e556a78.png

"
            "

home_kit

" => "

https://fn365images.s3.eu-west-1.amazonaws.com/teamlogos/Portsmouth-home_kit.png

"
            "

away_kit

" => "

https://fn365images.s3.eu-west-1.amazonaws.com/teamlogos/Portsmouth-away_kit.png

"
            "

apif_id

" => 

1355


            "

apif_logo

" => "

https://media.api-sports.io/football/teams/1355.png

"
            "

short_name

" => "

Portsmouth

"
            "

api_token

" => "

JJsLKCHJ1NrUHmx04ITPsBhsZC23RH8JBSO1f7CxrjzNsdEvJ5ry1c7wmZYq

"
          ]
          #

original

: 

array:14

 [
            "

id

" => 

117


            "

name

" => "

Portsmouth

"
            "

league_id

" => 

9


            "

color

" => "

#0033a0

"
            "

alt_color

" => "

#fc3737

"
            "

highlight_color

" => "

#0a2f37

"
            "

text_color

" => "

#ffffff

"
            "

logo

" => "

https://fn365images.s3.eu-west-1.amazonaws.com/teamlogos/Portsmouth/d5edae13-d152-4b23-b439-bb7b5e556a78.png

"
            "

home_kit

" => "

https://fn365images.s3.eu-west-1.amazonaws.com/teamlogos/Portsmouth-home_kit.png

"
            "

away_kit

" => "

https://fn365images.s3.eu-west-1.amazonaws.com/teamlogos/Portsmouth-away_kit.png

"
            "

apif_id

" => 

1355


            "

apif_logo

" => "

https://media.api-sports.io/football/teams/1355.png

"
            "

short_name

" => "

Portsmouth

"
            "

api_token

" => "

JJsLKCHJ1NrUHmx04ITPsBhsZC23RH8JBSO1f7CxrjzNsdEvJ5ry1c7wmZYq

"
          ]
          #

changes

: []
          #

casts

: 

array:5

 [
            "

twitter_bot_enabled

" => "

boolean

"
            "

twitter_post_tweets

" => "

boolean

"
            "

twitter_dm_enabled

" => "

boolean

"
            "

twitter_landing_page

" => "

boolean

"
            "

chat_rooms

" => "

array

"
          ]
          #

classCastCache

: []
          #

attributeCastCache

: []
          #

dates

: []
          #

dateFormat

: 

null


          #

appends

: 

array:7

 [
            

0

 => "

apple_id

"
            

1

 => "

has_iap

"
            

2

 => "

has_onesignal

"
            

3

 => "

league_name

"
            

4

 => "

has_twitter

"
            

5

 => "

has_chat

"
            

6

 => "

slug

"
          ]
          #

dispatchesEvents

: []
          #

observables

: []
          #

relations

: 

array:1

 [
            "

league

" => 

App\Models

\

League {#1892 …30}
          ]
          #

touches

: []
          +

timestamps

: 

true


          #

hidden

: 

array:2

 [
            

0

 => "

fms_token

"
            

1

 => "

pem_file

"
          ]
          #

visible

: []
          #

fillable

: []
          #

guarded

: []
        }
      ]
      #

touches

: []
      +

timestamps

: 

true


      #

hidden

: []
      #

visible

: []
      #

fillable

: []
      #

guarded

: 

array:1

 [
        

0

 => "

*

"
      ]
    }
    

3

 => 

App\Models

\

LeagueTable {#1995
      #

connection

: "

mysql

"
      #

table

: "

league_tables

"
      #

primaryKey

: "

id

"
      #

keyType

: "

int

"
      +

incrementing

: 

true


      #

with

: []
      #

withCount

: []
      +

preventsLazyLoading

: 

false


      #

perPage

: 

15


      +

exists

: 

true


      +

wasRecentlyCreated

: 

false


      #

escapeWhenCastingToString

: 

false


      #

attributes

: 

array:16

 [
        "

id

" => 

70


        "

league_id

" => 

9


        "

team_id

" => 

41


        "

team_name

" => "

Bolton Wanderers

"
        "

form

" => "

DWDW

"
        "

position

" => 

4


        "

played

" => 

4


        "

won

" => 

2


        "

drawn

" => 

2


        "

lost

" => 

0


        "

for

" => 

5


        "

against

" => 

1


        "

gd

" => 

4


        "

points

" => 

8


        "

created_at

" => "

2022-08-17 19:30:55

"
        "

updated_at

" => "

2022-08-17 19:30:55

"
      ]
      #

original

: 

array:16

 [
        "

id

" => 

70


        "

league_id

" => 

9


        "

team_id

" => 

41


        "

team_name

" => "

Bolton Wanderers

"
        "

form

" => "

DWDW

"
        "

position

" => 

4


        "

played

" => 

4


        "

won

" => 

2


        "

drawn

" => 

2


        "

lost

" => 

0


        "

for

" => 

5


        "

against

" => 

1


        "

gd

" => 

4


        "

points

" => 

8


        "

created_at

" => "

2022-08-17 19:30:55

"
        "

updated_at

" => "

2022-08-17 19:30:55

"
      ]
      #

changes

: []
      #

casts

: []
      #

classCastCache

: []
      #

attributeCastCache

: []
      #

dates

: []
      #

dateFormat

: 

null


      #

appends

: 

array:1

 [
        

0

 => "

goals_for

"
      ]
      #

dispatchesEvents

: []
      #

observables

: []
      #

relations

: 

array:1

 [
        "

team

" => 

App\Models

\

Team {#2026
          #

connection

: "

mysql

"
          #

table

: "

teams

"
          #

primaryKey

: "

id

"
          #

keyType

: "

int

"
          +

incrementing

: 

true


          #

with

: 

array:1

 [
            

0

 => "

league

"
          ]
          #

withCount

: []
          +

preventsLazyLoading

: 

false


          #

perPage

: 

15


          +

exists

: 

true


          +

wasRecentlyCreated

: 

false


          #

escapeWhenCastingToString

: 

false


          #

attributes

: 

array:14

 [
            "

id

" => 

41


            "

name

" => "

Bolton Wanderers

"
            "

league_id

" => 

9


            "

color

" => "

#ffffff

"
            "

alt_color

" => "

#ff0b00

"
            "

highlight_color

" => "

#00205b

"
            "

text_color

" => "

#00205b

"
            "

logo

" => "

https://fn365images.s3.eu-west-1.amazonaws.com/teamlogos/BWFC/67febcbb-d09c-441c-8eb2-09f2cfc792b3.png

"
            "

home_kit

" => "

https://fn365images.s3.eu-west-1.amazonaws.com/teamlogos/Bolton-home_kit.png

"
            "

away_kit

" => "

https://fn365images.s3.eu-west-1.amazonaws.com/teamlogos/Bolton-away_kit.png

"
            "

apif_id

" => 

68


            "

apif_logo

" => "

https://media.api-sports.io/football/teams/68.png

"
            "

short_name

" => "

BWFC

"
            "

api_token

" => "

nK8KdDme3LcmmDDEf8eaV1occmw5eFhIeBe2DGZ4tHrkH3R0zKWQWq79fHMB

"
          ]
          #

original

: 

array:14

 [
            "

id

" => 

41


            "

name

" => "

Bolton Wanderers

"
            "

league_id

" => 

9


            "

color

" => "

#ffffff

"
            "

alt_color

" => "

#ff0b00

"
            "

highlight_color

" => "

#00205b

"
            "

text_color

" => "

#00205b

"
            "

logo

" => "

https://fn365images.s3.eu-west-1.amazonaws.com/teamlogos/BWFC/67febcbb-d09c-441c-8eb2-09f2cfc792b3.png

"
            "

home_kit

" => "

https://fn365images.s3.eu-west-1.amazonaws.com/teamlogos/Bolton-home_kit.png

"
            "

away_kit

" => "

https://fn365images.s3.eu-west-1.amazonaws.com/teamlogos/Bolton-away_kit.png

"
            "

apif_id

" => 

68


            "

apif_logo

" => "

https://media.api-sports.io/football/teams/68.png

"
            "

short_name

" => "

BWFC

"
            "

api_token

" => "

nK8KdDme3LcmmDDEf8eaV1occmw5eFhIeBe2DGZ4tHrkH3R0zKWQWq79fHMB

"
          ]
          #

changes

: []
          #

casts

: 

array:5

 [
            "

twitter_bot_enabled

" => "

boolean

"
            "

twitter_post_tweets

" => "

boolean

"
            "

twitter_dm_enabled

" => "

boolean

"
            "

twitter_landing_page

" => "

boolean

"
            "

chat_rooms

" => "

array

"
          ]
          #

classCastCache

: []
          #

attributeCastCache

: []
          #

dates

: []
          #

dateFormat

: 

null


          #

appends

: 

array:7

 [
            

0

 => "

apple_id

"
            

1

 => "

has_iap

"
            

2

 => "

has_onesignal

"
            

3

 => "

league_name

"
            

4

 => "

has_twitter

"
            

5

 => "

has_chat

"
            

6

 => "

slug

"
          ]
          #

dispatchesEvents

: []
          #

observables

: []
          #

relations

: 

array:1

 [
            "

league

" => 

App\Models

\

League {#1892 …30}
          ]
          #

touches

: []
          +

timestamps

: 

true


          #

hidden

: 

array:2

 [
            

0

 => "

fms_token

"
            

1

 => "

pem_file

"
          ]
          #

visible

: []
          #

fillable

: []
          #

guarded

: []
        }
      ]
      #

touches

: []
      +

timestamps

: 

true


      #

hidden

: []
      #

visible

: []
      #

fillable

: []
      #

guarded

: 

array:1

 [
        

0

 => "

*

"
      ]
    }
    

4

 => 

App\Models

\

LeagueTable {#1996
      #

connection

: "

mysql

"
      #

table

: "

league_tables

"
      #

primaryKey

: "

id

"
      #

keyType

: "

int

"
      +

incrementing

: 

true


      #

with

: []
      #

withCount

: []
      +

preventsLazyLoading

: 

false


      #

perPage

: 

15


      +

exists

: 

true


      +

wasRecentlyCreated

: 

false


      #

escapeWhenCastingToString

: 

false


      #

attributes

: 

array:16

 [
        "

id

" => 

71


        "

league_id

" => 

9


        "

team_id

" => 

93


        "

team_name

" => "

Exeter City

"
        "

form

" => "

DWLW

"
        "

position

" => 

5


        "

played

" => 

4


        "

won

" => 

2


        "

drawn

" => 

1


        "

lost

" => 

1


        "

for

" => 

9


        "

against

" => 

4


        "

gd

" => 

5


        "

points

" => 

7


        "

created_at

" => "

2022-08-17 19:30:55

"
        "

updated_at

" => "

2022-08-17 19:30:55

"
      ]
      #

original

: 

array:16

 [
        "

id

" => 

71


        "

league_id

" => 

9


        "

team_id

" => 

93


        "

team_name

" => "

Exeter City

"
        "

form

" => "

DWLW

"
        "

position

" => 

5


        "

played

" => 

4


        "

won

" => 

2


        "

drawn

" => 

1


        "

lost

" => 

1


        "

for

" => 

9


        "

against

" => 

4


        "

gd

" => 

5


        "

points

" => 

7


        "

created_at

" => "

2022-08-17 19:30:55

"
        "

updated_at

" => "

2022-08-17 19:30:55

"
      ]
      #

changes

: []
      #

casts

: []
      #

classCastCache

: []
      #

attributeCastCache

: []
      #

dates

: []
      #

dateFormat

: 

null


      #

appends

: 

array:1

 [
        

0

 => "

goals_for

"
      ]
      #

dispatchesEvents

: []
      #

observables

: []
      #

relations

: 

array:1

 [
        "

team

" => 

App\Models

\

Team {#2032
          #

connection

: "

mysql

"
          #

table

: "

teams

"
          #

primaryKey

: "

id

"
          #

keyType

: "

int

"
          +

incrementing

: 

true


          #

with

: 

array:1

 [
            

0

 => "

league

"
          ]
          #

withCount

: []
          +

preventsLazyLoading

: 

false


          #

perPage

: 

15


          +

exists

: 

true


          +

wasRecentlyCreated

: 

false


          #

escapeWhenCastingToString

: 

false


          #

attributes

: 

array:14

 [
            "

id

" => 

93


            "

name

" => "

Exeter City

"
            "

league_id

" => 

9


            "

color

" => "

#000000

"
            "

alt_color

" => "

#da291c

"
            "

highlight_color

" => "

#0a2f37

"
            "

text_color

" => "

#ffffff

"
            "

logo

" => "

https://fn365images.s3.eu-west-1.amazonaws.com/teamlogos/Exeter/ba91540f-d6ee-4bfa-9030-e5f1c8e335de.png

"
            "

home_kit

" => "

https://fn365images.s3.eu-west-1.amazonaws.com/teamlogos/Exeter%2BCity-home_kit.png

"
            "

away_kit

" => "

https://fn365images.s3.eu-west-1.amazonaws.com/teamlogos/Exeter%2BCity-away_kit.png

"
            "

apif_id

" => 

1364


            "

apif_logo

" => "

https://media.api-sports.io/football/teams/1364.png

"
            "

short_name

" => "

Exeter

"
            "

api_token

" => "

jRico2hdPdPqgQoGrgsGtaaqRC25UpvR0jrqUpxUxJr2yJnGYxK1XyoFRYmm

"
          ]
          #

original

: 

array:14

 [
            "

id

" => 

93


            "

name

" => "

Exeter City

"
            "

league_id

" => 

9


            "

color

" => "

#000000

"
            "

alt_color

" => "

#da291c

"
             …9
          ]
          #

changes

: []
          #

casts

: 

array:5

 [ …5]
          #

classCastCache

: []
          #

attributeCastCache

: []
          #

dates

: []
          #

dateFormat

: 

null


          #

appends

: 

array:7

 [ …7]
          #

dispatchesEvents

: []
          #

observables

: []
          #

relations

: 

array:1

 [ …1]
          #

touches

: []
          +

timestamps

: 

true


          #

hidden

: 

array:2

 [ …2]
          #

visible

: []
          #

fillable

: []
          #

guarded

: []
        }
      ]
      #

touches

: []
      +

timestamps

: 

true


      #

hidden

: []
      #

visible

: []
      #

fillable

: []
      #

guarded

: 

array:1

 [
        

0

 => "

*

"
      ]
    }
    

5

 => 

App\Models

\

LeagueTable {#1997
      #

connection

: "

mysql

"
      #

table

: "

league_tables

"
      #

primaryKey

: "

id

"
      #

keyType

: "

int

"
      +

incrementing

: 

true


      #

with

: []
      #

withCount

: []
      +

preventsLazyLoading

: 

false


      #

perPage

: 

15


      +

exists

: 

true


      +

wasRecentlyCreated

: 

false


      #

escapeWhenCastingToString

: 

false


      #

attributes

: 

array:16

 [
        "

id

" => 

72


        "

league_id

" => 

9


        "

team_id

" => 

125


        "

team_name

" => "

Charlton Athletic

"
        "

form

" => "

DWLW

"
        "

position

" => 

6


        "

played

" => 

4


        "

won

" => 

2


        "

drawn

" => 

1


        "

lost

" => 

1


        "

for

" => 

8


        "

against

" => 

4


        "

gd

" => 

4


        "

points

" => 

7


        "

created_at

" => "

2022-08-17 19:30:55

"
        "

updated_at

" => "

2022-08-17 19:30:55

"
      ]
      #

original

: 

array:16

 [
        "

id

" => 

72


        "

league_id

" => 

9


        "

team_id

" => 

125


        "

team_name

" => "

Charlton Athletic

"
        "

form

" => "

DWLW

"
        "

position

" => 

6


        "

played

" => 

4


        "

won

" => 

2


        "

drawn

" => 

1


        "

lost

" => 

1


        "

for

" => 

8


        "

against

" => 

4


        "

gd

" => 

4


        "

points

" => 

7


        "

created_at

" => "

2022-08-17 19:30:55

"
        "

updated_at

" => "

2022-08-17 19:30:55

"
      ]
      #

changes

: []
      #

casts

: []
      #

classCastCache

: []
      #

attributeCastCache

: []
      #

dates

: []
      #

dateFormat

: 

null


      #

appends

: 

array:1

 [
        

0

 => "

goals_for

"
      ]
      #

dispatchesEvents

: []
      #

observables

: []
      #

relations

: 

array:1

 [
        "

team

" => 

App\Models

\

Team {#2044
          #

connection

: "

mysql

"
          #

table

: "

teams

"
          #

primaryKey

: "

id

"
          #

keyType

: "

int

"
          +

incrementing

: 

true


          #

with

: 

array:1

 [ …1]
          #

withCount

: []
          +

preventsLazyLoading

: 

false


          #

perPage

: 

15


          +

exists

: 

true


          +

wasRecentlyCreated

: 

false


          #

escapeWhenCastingToString

: 

false


          #

attributes

: 

array:14

 [ …14]
          #

original

: 

array:14

 [ …14]
          #

changes

: []
          #

casts

: 

array:5

 [ …5]
          #

classCastCache

: []
          #

attributeCastCache

: []
          #

dates

: []
          #

dateFormat

: 

null


          #

appends

: 

array:7

 [ …7]
          #

dispatchesEvents

: []
          #

observables

: []
          #

relations

: 

array:1

 [ …1]
          #

touches

: []
          +

timestamps

: 

true


          #

hidden

: 

array:2

 [ …2]
          #

visible

: []
          #

fillable

: []
          #

guarded

: []
        }
      ]
      #

touches

: []
      +

timestamps

: 

true


      #

hidden

: []
      #

visible

: []
      #

fillable

: []
      #

guarded

: 

array:1

 [
        

0

 => "

*

"
      ]
    }
    

6

 => 

App\Models

\

LeagueTable {#1998
      #

connection

: "

mysql

"
      #

table

: "

league_tables

"
      #

primaryKey

: "

id

"
      #

keyType

: "

int

"
      +

incrementing

: 

true


      #

with

: []
      #

withCount

: []
      +

preventsLazyLoading

: 

false


      #

perPage

: 

15


      +

exists

: 

true


      +

wasRecentlyCreated

: 

false


      #

escapeWhenCastingToString

: 

false


      #

attributes

: 

array:16

 [
        "

id

" => 

73


        "

league_id

" => 

9


        "

team_id

" => 

28


        "

team_name

" => "

Derby County

"
        "

form

" => "

WLWD

"
        "

position

" => 

7


        "

played

" => 

4


        "

won

" => 

2


        "

drawn

" => 

1


        "

lost

" => 

1


        "

for

" => 

3


        "

against

" => 

2


        "

gd

" => 

1


        "

points

" => 

7


        "

created_at

" => "

2022-08-17 19:30:55

"
        "

updated_at

" => "

2022-08-17 19:30:55

"
      ]
      #

original

: 

array:16

 [
        "

id

" => 

73


        "

league_id

" => 

9


        "

team_id

" => 

28


        "

team_name

" => "

Derby County

"
        "

form

" => "

WLWD

"
        "

position

" => 

7


        "

played

" => 

4


        "

won

" => 

2


        "

drawn

" => 

1


        "

lost

" => 

1


        "

for

" => 

3


        "

against

" => 

2


        "

gd

" => 

1


        "

points

" => 

7


        "

created_at

" => "

2022-08-17 19:30:55

"
        "

updated_at

" => "

2022-08-17 19:30:55

"
      ]
      #

changes

: []
      #

casts

: []
      #

classCastCache

: []
      #

attributeCastCache

: []
      #

dates

: []
      #

dateFormat

: 

null


      #

appends

: 

array:1

 [
        

0

 => "

goals_for

"
      ]
      #

dispatchesEvents

: []
      #

observables

: []
      #

relations

: 

array:1

 [
        "

team

" => 

App\Models

\

Team {#2023
          #

connection

: "

mysql

"
          #

table

: "

teams

"
          #

primaryKey

: "

id

"
          #

keyType

: "

int

"
          +

incrementing

: 

true


          #

with

: 

array:1

 [ …1]
          #

withCount

: []
          +

preventsLazyLoading

: 

false


          #

perPage

: 

15


          +

exists

: 

true


          +

wasRecentlyCreated

: 

false


          #

escapeWhenCastingToString

: 

false


          #

attributes

: 

array:14

 [ …14]
          #

original

: 

array:14

 [ …14]
          #

changes

: []
          #

casts

: 

array:5

 [ …5]
          #

classCastCache

: []
          #

attributeCastCache

: []
          #

dates

: []
          #

dateFormat

: 

null


          #

appends

: 

array:7

 [ …7]
          #

dispatchesEvents

: []
          #

observables

: []
          #

relations

: 

array:1

 [ …1]
          #

touches

: []
          +

timestamps

: 

true


          #

hidden

: 

array:2

 [ …2]
          #

visible

: []
          #

fillable

: []
          #

guarded

: []
        }
      ]
      #

touches

: []
      +

timestamps

: 

true


      #

hidden

: []
      #

visible

: []
      #

fillable

: []
      #

guarded

: 

array:1

 [
        

0

 => "

*

"
      ]
    }
    

7

 => 

App\Models

\

LeagueTable {#1999
      #

connection

: "

mysql

"
      #

table

: "

league_tables

"
      #

primaryKey

: "

id

"
      #

keyType

: "

int

"
      +

incrementing

: 

true


      #

with

: []
      #

withCount

: []
      +

preventsLazyLoading

: 

false


      #

perPage

: 

15


      +

exists

: 

true


      +

wasRecentlyCreated

: 

false


      #

escapeWhenCastingToString

: 

false


      #

attributes

: 

array:16

 [
        "

id

" => 

74


        "

league_id

" => 

9


        "

team_id

" => 

30


        "

team_name

" => "

Sheffield Wednesday

"
        "

form

" => "

DWWL

"
        "

position

" => 

8


        "

played

" => 

4


        "

won

" => 

2


        "

drawn

" => 

1


        "

lost

" => 

1


        "

for

" => 

5


        "

against

" => 

5


        "

gd

" => 

0


        "

points

" => 

7


        "

created_at

" => "

2022-08-17 19:30:55

"
        "

updated_at

" => "

2022-08-17 19:30:55

"
      ]
      #

original

: 

array:16

 [
        "

id

" => 

74


        "

league_id

" => 

9


        "

team_id

" => 

30


        "

team_name

" => "

Sheffield Wednesday

"
        "

form

" => "

DWWL

"
        "

position

" => 

8


        "

played

" => 

4


        "

won

" => 

2


        "

drawn

" => 

1


        "

lost

" => 

1


        "

for

" => 

5


        "

against

" => 

5


        "

gd

" => 

0


        "

points

" => 

7


        "

created_at

" => "

2022-08-17 19:30:55

"
        "

updated_at

" => "

2022-08-17 19:30:55

"
      ]
      #

changes

: []
      #

casts

: []
      #

classCastCache

: []
      #

attributeCastCache

: []
      #

dates

: []
      #

dateFormat

: 

null


      #

appends

: 

array:1

 [
        

0

 => "

goals_for

"
      ]
      #

dispatchesEvents

: []
      #

observables

: []
      #

relations

: 

array:1

 [
        "

team

" => 

App\Models

\

Team {#2024
          #

connection

: "

mysql

"
          #

table

: "

teams

"
          #

primaryKey

: "

id

"
          #

keyType

: "

int

"
          +

incrementing

: 

true


          #

with

: 

array:1

 [ …1]
          #

withCount

: []
          +

preventsLazyLoading

: 

false


          #

perPage

: 

15


          +

exists

: 

true


          +

wasRecentlyCreated

: 

false


          #

escapeWhenCastingToString

: 

false


          #

attributes

: 

array:14

 [ …14]
          #

original

: 

array:14

 [ …14]
          #

changes

: []
          #

casts

: 

array:5

 [ …5]
          #

classCastCache

: []
          #

attributeCastCache

: []
          #

dates

: []
          #

dateFormat

: 

null


          #

appends

: 

array:7

 [ …7]
          #

dispatchesEvents

: []
          #

observables

: []
          #

relations

: 

array:1

 [ …1]
          #

touches

: []
          +

timestamps

: 

true


          #

hidden

: 

array:2

 [ …2]
          #

visible

: []
          #

fillable

: []
          #

guarded

: []
        }
      ]
      #

touches

: []
      +

timestamps

: 

true


      #

hidden

: []
      #

visible

: []
      #

fillable

: []
      #

guarded

: 

array:1

 [
        

0

 => "

*

"
      ]
    }
    

8

 => 

App\Models

\

LeagueTable {#2000
      #

connection

: "

mysql

"
      #

table

: "

league_tables

"
      #

primaryKey

: "

id

"
      #

keyType

: "

int

"
      +

incrementing

: 

true


      #

with

: []
      #

withCount

: []
      +

preventsLazyLoading

: 

false


      #

perPage

: 

15


      +

exists

: 

true


      +

wasRecentlyCreated

: 

false


      #

escapeWhenCastingToString

: 

false


      #

attributes

: 

array:16

 [
        "

id

" => 

75


        "

league_id

" => 

9


        "

team_id

" => 

126


        "

team_name

" => "

Barnsley

"
        "

form

" => "

LWLW

"
        "

position

" => 

9


        "

played

" => 

4


        "

won

" => 

2


        "

drawn

" => 

0


        "

lost

" => 

2


        "

for

" => 

5


        "

against

" => 

3


        "

gd

" => 

2


        "

points

" => 

6


        "

created_at

" => "

2022-08-17 19:30:55

"
        "

updated_at

" => "

2022-08-17 19:30:55

"
      ]
      #

original

: 

array:16

 [
        "

id

" => 

75


        "

league_id

" => 

9


        "

team_id

" => 

126


        "

team_name

" => "

Barnsley

"
        "

form

" => "

LWLW

"
        "

position

" => 

9


        "

played

" => 

4


        "

won

" => 

2


        "

drawn

" => 

0


        "

lost

" => 

2


        "

for

" => 

5


        "

against

" => 

3


        "

gd

" => 

2


        "

points

" => 

6


        "

created_at

" => "

2022-08-17 19:30:55

"
        "

updated_at

" => "

2022-08-17 19:30:55

"
      ]
      #

changes

: []
      #

casts

: []
      #

classCastCache

: []
      #

attributeCastCache

: []
      #

dates

: []
      #

dateFormat

: 

null


      #

appends

: 

array:1

 [
        

0

 => "

goals_for

"
      ]
      #

dispatchesEvents

: []
      #

observables

: []
      #

relations

: 

array:1

 [
        "

team

" => 

App\Models

\

Team {#2045
          #

connection

: "

mysql

"
          #

table

: "

teams

"
          #

primaryKey

: "

id

"
          #

keyType

: "

int

"
          +

incrementing

: 

true


          #

with

: 

array:1

 [ …1]
          #

withCount

: []
          +

preventsLazyLoading

: 

false


          #

perPage

: 

15


          +

exists

: 

true


          +

wasRecentlyCreated

: 

false


          #

escapeWhenCastingToString

: 

false


          #

attributes

: 

array:14

 [ …14]
          #

original

: 

array:14

 [ …14]
          #

changes

: []
          #

casts

: 

array:5

 [ …5]
          #

classCastCache

: []
          #

attributeCastCache

: []
          #

dates

: []
          #

dateFormat

: 

null


          #

appends

: 

array:7

 [ …7]
          #

dispatchesEvents

: []
          #

observables

: []
          #

relations

: 

array:1

 [ …1]
          #

touches

: []
          +

timestamps

: 

true


          #

hidden

: 

array:2

 [ …2]
          #

visible

: []
          #

fillable

: []
          #

guarded

: []
        }
      ]
      #

touches

: []
      +

timestamps

: 

true


      #

hidden

: []
      #

visible

: []
      #

fillable

: []
      #

guarded

: 

array:1

 [
        

0

 => "

*

"
      ]
    }
    

9

 => 

App\Models

\

LeagueTable {#2001
      #

connection

: "

mysql

"
      #

table

: "

league_tables

"
      #

primaryKey

: "

id

"
      #

keyType

: "

int

"
      +

incrementing

: 

true


      #

with

: []
      #

withCount

: []
      +

preventsLazyLoading

: 

false


      #

perPage

: 

15


      +

exists

: 

true


      +

wasRecentlyCreated

: 

false


      #

escapeWhenCastingToString

: 

false


      #

attributes

: 

array:16

 [
        "

id

" => 

77


        "

league_id

" => 

9


        "

team_id

" => 

114


        "

team_name

" => "

Bristol Rovers

"
        "

form

" => "

LWWL

"
        "

position

" => 

10


        "

played

" => 

4


        "

won

" => 

2


        "

drawn

" => 

0


        "

lost

" => 

2


        "

for

" => 

6


        "

against

" => 

5


        "

gd

" => 

1


        "

points

" => 

6


        "

created_at

" => "

2022-08-17 19:30:55

"
        "

updated_at

" => "

2022-08-17 19:30:55

"
      ]
      #

original

: 

array:16

 [
        "

id

" => 

77


        "

league_id

" => 

9


        "

team_id

" => 

114


        "

team_name

" => "

Bristol Rovers

"
        "

form

" => "

LWWL

"
        "

position

" => 

10


        "

played

" => 

4


        "

won

" => 

2


        "

drawn

" => 

0


        "

lost

" => 

2


        "

for

" => 

6


        "

against

" => 

5


        "

gd

" => 

1


        "

points

" => 

6


        "

created_at

" => "

2022-08-17 19:30:55

"
        "

updated_at

" => "

2022-08-17 19:30:55

"
      ]
      #

changes

: []
      #

casts

: []
      #

classCastCache

: []
      #

attributeCastCache

: []
      #

dates

: []
      #

dateFormat

: 

null


      #

appends

: 

array:1

 [
        

0

 => "

goals_for

"
      ]
      #

dispatchesEvents

: []
      #

observables

: []
      #

relations

: 

array:1

 [
        "

team

" => 

App\Models

\

Team {#2038
          #

connection

: "

mysql

"
          #

table

: "

teams

"
          #

primaryKey

: "

id

"
          #

keyType

: "

int

"
          +

incrementing

: 

true


          #

with

: 

array:1

 [ …1]
          #

withCount

: []
          +

preventsLazyLoading

: 

false


          #

perPage

: 

15


          +

exists

: 

true


          +

wasRecentlyCreated

: 

false


          #

escapeWhenCastingToString

: 

false


          #

attributes

: 

array:14

 [ …14]
          #

original

: 

array:14

 [ …14]
          #

changes

: []
          #

casts

: 

array:5

 [ …5]
          #

classCastCache

: []
          #

attributeCastCache

: []
          #

dates

: []
          #

dateFormat

: 

null


          #

appends

: 

array:7

 [ …7]
          #

dispatchesEvents

: []
          #

observables

: []
          #

relations

: 

array:1

 [ …1]
          #

touches

: []
          +

timestamps

: 

true


          #

hidden

: 

array:2

 [ …2]
          #

visible

: []
          #

fillable

: []
          #

guarded

: []
        }
      ]
      #

touches

: []
      +

timestamps

: 

true


      #

hidden

: []
      #

visible

: []
      #

fillable

: []
      #

guarded

: 

array:1

 [
        

0

 => "

*

"
      ]
    }
    

10

 => 

App\Models

\

LeagueTable {#2002
      #

connection

: "

mysql

"
      #

table

: "

league_tables

"
      #

primaryKey

: "

id

"
      #

keyType

: "

int

"
      +

incrementing

: 

true


      #

with

: []
      #

withCount

: []
      +

preventsLazyLoading

: 

false


      #

perPage

: 

15


      +

exists

: 

true


      +

wasRecentlyCreated

: 

false


      #

escapeWhenCastingToString

: 

false


      #

attributes

: 

array:16

 [
        "

id

" => 

79


        "

league_id

" => 

9


        "

team_id

" => 

83


        "

team_name

" => "

Lincoln City

"
        "

form

" => "

DDDW

"
        "

position

" => 

11


        "

played

" => 

4


        "

won

" => 

1


        "

drawn

" => 

3


        "

lost

" => 

0


        "

for

" => 

4


        "

against

" => 

3


        "

gd

" => 

1


        "

points

" => 

6


        "

created_at

" => "

2022-08-17 19:30:55

"
        "

updated_at

" => "

2022-08-17 19:30:55

"
      ]
      #

original

: 

array:16

 [
        "

id

" => 

79


        "

league_id

" => 

9


        "

team_id

" => 

83


        "

team_name

" => "

Lincoln City

"
        "

form

" => "

DDDW

"
        "

position

" => 

11


        "

played

" => 

4


        "

won

" => 

1


        "

drawn

" => 

3


        "

lost

" => 

0


        "

for

" => 

4


        "

against

" => 

3


        "

gd

" => 

1


        "

points

" => 

6


        "

created_at

" => "

2022-08-17 19:30:55

"
        "

updated_at

" => "

2022-08-17 19:30:55

"
      ]
      #

changes

: []
      #

casts

: []
      #

classCastCache

: []
      #

attributeCastCache

: []
      #

dates

: []
      #

dateFormat

: 

null


      #

appends

: 

array:1

 [
        

0

 => "

goals_for

"
      ]
      #

dispatchesEvents

: []
      #

observables

: []
      #

relations

: 

array:1

 [
        "

team

" => 

App\Models

\

Team {#2027
          #

connection

: "

mysql

"
          #

table

: "

teams

"
          #

primaryKey

: "

id

"
          #

keyType

: "

int

"
          +

incrementing

: 

true


          #

with

: 

array:1

 [ …1]
          #

withCount

: []
          +

preventsLazyLoading

: 

false


          #

perPage

: 

15


          +

exists

: 

true


          +

wasRecentlyCreated

: 

false


          #

escapeWhenCastingToString

: 

false


          #

attributes

: 

array:14

 [ …14]
          #

original

: 

array:14

 [ …14]
          #

changes

: []
          #

casts

: 

array:5

 [ …5]
          #

classCastCache

: []
          #

attributeCastCache

: []
          #

dates

: []
          #

dateFormat

: 

null


          #

appends

: 

array:7

 [ …7]
          #

dispatchesEvents

: []
          #

observables

: []
          #

relations

: 

array:1

 [ …1]
          #

touches

: []
          +

timestamps

: 

true


          #

hidden

: 

array:2

 [ …2]
          #

visible

: []
          #

fillable

: []
          #

guarded

: []
        }
      ]
      #

touches

: []
      +

timestamps

: 

true


      #

hidden

: []
      #

visible

: []
      #

fillable

: []
      #

guarded

: 

array:1

 [
        

0

 => "

*

"
      ]
    }
    

11

 => 

App\Models

\

LeagueTable {#2003
      #

connection

: "

mysql

"
      #

table

: "

league_tables

"
      #

primaryKey

: "

id

"
      #

keyType

: "

int

"
      +

incrementing

: 

true


      #

with

: []
      #

withCount

: []
      +

preventsLazyLoading

: 

false


      #

perPage

: 

15


      +

exists

: 

true


      +

wasRecentlyCreated

: 

false


      #

escapeWhenCastingToString

: 

false


      #

attributes

: 

array:16

 [
        "

id

" => 

81


        "

league_id

" => 

9


        "

team_id

" => 

122


        "

team_name

" => "

Plymouth Argyle

"
        "

form

" => "

WLWL

"
        "

position

" => 

12


        "

played

" => 

4


        "

won

" => 

2


        "

drawn

" => 

0


        "

lost

" => 

2


        "

for

" => 

5


        "

against

" => 

7


        "

gd

" => 

-2


        "

points

" => 

6


        "

created_at

" => "

2022-08-17 19:30:55

"
        "

updated_at

" => "

2022-08-17 19:30:55

"
      ]
      #

original

: 

array:16

 [
        "

id

" => 

81


        "

league_id

" => 

9


        "

team_id

" => 

122


        "

team_name

" => "

Plymouth Argyle

"
        "

form

" => "

WLWL

"
        "

position

" => 

12


        "

played

" => 

4


        "

won

" => 

2


        "

drawn

" => 

0


        "

lost

" => 

2


        "

for

" => 

5


        "

against

" => 

7


        "

gd

" => 

-2


        "

points

" => 

6


        "

created_at

" => "

2022-08-17 19:30:55

"
        "

updated_at

" => "

2022-08-17 19:30:55

"
      ]
      #

changes

: []
      #

casts

: []
      #

classCastCache

: []
      #

attributeCastCache

: []
      #

dates

: []
      #

dateFormat

: 

null


      #

appends

: 

array:1

 [
        

0

 => "

goals_for

"
      ]
      #

dispatchesEvents

: []
      #

observables

: []
      #

relations

: 

array:1

 [
        "

team

" => 

App\Models

\

Team {#2043
          #

connection

: "

mysql

"
          #

table

: "

teams

"
          #

primaryKey

: "

id

"
          #

keyType

: "

int

"
          +

incrementing

: 

true


          #

with

: 

array:1

 [ …1]
          #

withCount

: []
          +

preventsLazyLoading

: 

false


          #

perPage

: 

15


          +

exists

: 

true


          +

wasRecentlyCreated

: 

false


          #

escapeWhenCastingToString

: 

false


          #

attributes

: 

array:14

 [ …14]
          #

original

: 

array:14

 [ …14]
          #

changes

: []
          #

casts

: 

array:5

 [ …5]
          #

classCastCache

: []
          #

attributeCastCache

: []
          #

dates

: []
          #

dateFormat

: 

null


          #

appends

: 

array:7

 [ …7]
          #

dispatchesEvents

: []
          #

observables

: []
          #

relations

: 

array:1

 [ …1]
          #

touches

: []
          +

timestamps

: 

true


          #

hidden

: 

array:2

 [ …2]
          #

visible

: []
          #

fillable

: []
          #

guarded

: []
        }
      ]
      #

touches

: []
      +

timestamps

: 

true


      #

hidden

: []
      #

visible

: []
      #

fillable

: []
      #

guarded

: 

array:1

 [
        

0

 => "

*

"
      ]
    }
    

12

 => 

App\Models

\

LeagueTable {#2004
      #

connection

: "

mysql

"
      #

table

: "

league_tables

"
      #

primaryKey

: "

id

"
      #

keyType

: "

int

"
      +

incrementing

: 

true


      #

with

: []
      #

withCount

: []
      +

preventsLazyLoading

: 

false


      #

perPage

: 

15


      +

exists

: 

true


      +

wasRecentlyCreated

: 

false


      #

escapeWhenCastingToString

: 

false


      #

attributes

: 

array:16

 [
        "

id

" => 

83


        "

league_id

" => 

9


        "

team_id

" => 

92


        "

team_name

" => "

Cambridge United

"
        "

form

" => "

WLWL

"
        "

position

" => 

13


        "

played

" => 

4


        "

won

" => 

2


        "

drawn

" => 

0


        "

lost

" => 

2


        "

for

" => 

4


        "

against

" => 

6


        "

gd

" => 

-2


        "

points

" => 

6


        "

created_at

" => "

2022-08-17 19:30:55

"
        "

updated_at

" => "

2022-08-17 19:30:55

"
      ]
      #

original

: 

array:16

 [
        "

id

" => 

83


        "

league_id

" => 

9


        "

team_id

" => 

92


        "

team_name

" => "

Cambridge United

"
        "

form

" => "

WLWL

"
        "

position

" => 

13


        "

played

" => 

4


        "

won

" => 

2


        "

drawn

" => 

0


        "

lost

" => 

2


        "

for

" => 

4


        "

against

" => 

6


        "

gd

" => 

-2


        "

points

" => 

6


        "

created_at

" => "

2022-08-17 19:30:55

"
        "

updated_at

" => "

2022-08-17 19:30:55

"
      ]
      #

changes

: []
      #

casts

: []
      #

classCastCache

: []
      #

attributeCastCache

: []
      #

dates

: []
      #

dateFormat

: 

null


      #

appends

: 

array:1

 [
        

0

 => "

goals_for

"
      ]
      #

dispatchesEvents

: []
      #

observables

: []
      #

relations

: 

array:1

 [
        "

team

" => 

App\Models

\

Team {#2031
          #

connection

: "

mysql

"
          #

table

: "

teams

"
          #

primaryKey

: "

id

"
          #

keyType

: "

int

"
          +

incrementing

: 

true


          #

with

: 

array:1

 [ …1]
          #

withCount

: []
          +

preventsLazyLoading

: 

false


          #

perPage

: 

15


          +

exists

: 

true


          +

wasRecentlyCreated

: 

false


          #

escapeWhenCastingToString

: 

false


          #

attributes

: 

array:14

 [ …14]
          #

original

: 

array:14

 [ …14]
          #

changes

: []
          #

casts

: 

array:5

 [ …5]
          #

classCastCache

: []
          #

attributeCastCache

: []
          #

dates

: []
          #

dateFormat

: 

null


          #

appends

: 

array:7

 [ …7]
          #

dispatchesEvents

: []
          #

observables

: []
          #

relations

: 

array:1

 [ …1]
          #

touches

: []
          +

timestamps

: 

true


          #

hidden

: 

array:2

 [ …2]
          #

visible

: []
          #

fillable

: []
          #

guarded

: []
        }
      ]
      #

touches

: []
      +

timestamps

: 

true


      #

hidden

: []
      #

visible

: []
      #

fillable

: []
      #

guarded

: 

array:1

 [
        

0

 => "

*

"
      ]
    }
    

13

 => 

App\Models

\

LeagueTable {#2005
      #

connection

: "

mysql

"
      #

table

: "

league_tables

"
      #

primaryKey

: "

id

"
      #

keyType

: "

int

"
      +

incrementing

: 

true


      #

with

: []
      #

withCount

: []
      +

preventsLazyLoading

: 

false


      #

perPage

: 

15


      +

exists

: 

true


      +

wasRecentlyCreated

: 

false


      #

escapeWhenCastingToString

: 

false


      #

attributes

: 

array:16

 [
        "

id

" => 

86


        "

league_id

" => 

9


        "

team_id

" => 

128


        "

team_name

" => "

Accrington Stanley

"
        "

form

" => "

DWD

"
        "

position

" => 

14


        "

played

" => 

3


        "

won

" => 

1


        "

drawn

" => 

2


        "

lost

" => 

0


        "

for

" => 

7


        "

against

" => 

6


        "

gd

" => 

1


        "

points

" => 

5


        "

created_at

" => "

2022-08-17 19:30:55

"
        "

updated_at

" => "

2022-08-17 19:30:55

"
      ]
      #

original

: 

array:16

 [
        "

id

" => 

86


        "

league_id

" => 

9


        "

team_id

" => 

128


        "

team_name

" => "

Accrington Stanley

"
        "

form

" => "

DWD

"
        "

position

" => 

14


        "

played

" => 

3


        "

won

" => 

1


        "

drawn

" => 

2


        "

lost

" => 

0


        "

for

" => 

7


        "

against

" => 

6


        "

gd

" => 

1


        "

points

" => 

5


        "

created_at

" => "

2022-08-17 19:30:55

"
        "

updated_at

" => "

2022-08-17 19:30:55

"
      ]
      #

changes

: []
      #

casts

: []
      #

classCastCache

: []
      #

attributeCastCache

: []
      #

dates

: []
      #

dateFormat

: 

null


      #

appends

: 

array:1

 [
        

0

 => "

goals_for

"
      ]
      #

dispatchesEvents

: []
      #

observables

: []
      #

relations

: 

array:1

 [
        "

team

" => 

App\Models

\

Team {#2046
          #

connection

: "

mysql

"
          #

table

: "

teams

"
          #

primaryKey

: "

id

"
          #

keyType

: "

int

"
          +

incrementing

: 

true


          #

with

: 

array:1

 [ …1]
          #

withCount

: []
          +

preventsLazyLoading

: 

false


          #

perPage

: 

15


          +

exists

: 

true


          +

wasRecentlyCreated

: 

false


          #

escapeWhenCastingToString

: 

false


          #

attributes

: 

array:14

 [ …14]
          #

original

: 

array:14

 [ …14]
          #

changes

: []
          #

casts

: 

array:5

 [ …5]
          #

classCastCache

: []
          #

attributeCastCache

: []
          #

dates

: []
          #

dateFormat

: 

null


          #

appends

: 

array:7

 [ …7]
          #

dispatchesEvents

: []
          #

observables

: []
          #

relations

: 

array:1

 [ …1]
          #

touches

: []
          +

timestamps

: 

true


          #

hidden

: 

array:2

 [ …2]
          #

visible

: []
          #

fillable

: []
          #

guarded

: []
        }
      ]
      #

touches

: []
      +

timestamps

: 

true


      #

hidden

: []
      #

visible

: []
      #

fillable

: []
      #

guarded

: 

array:1

 [
        

0

 => "

*

"
      ]
    }
    

14

 => 

App\Models

\

LeagueTable {#2006
      #

connection

: "

mysql

"
      #

table

: "

league_tables

"
      #

primaryKey

: "

id

"
      #

keyType

: "

int

"
      +

incrementing

: 

true


      #

with

: []
      #

withCount

: []
      +

preventsLazyLoading

: 

false


      #

perPage

: 

15


      +

exists

: 

true


      +

wasRecentlyCreated

: 

false


      #

escapeWhenCastingToString

: 

false


      #

attributes

: 

array:16

 [
        "

id

" => 

88


        "

league_id

" => 

9


        "

team_id

" => 

107


        "

team_name

" => "

Fleetwood Town

"
        "

form

" => "

LWDD

"
        "

position

" => 

15


        "

played

" => 

4


        "

won

" => 

1


        "

drawn

" => 

2


        "

lost

" => 

1


        "

for

" => 

4


        "

against

" => 

4


        "

gd

" => 

0


        "

points

" => 

5


        "

created_at

" => "

2022-08-17 19:30:55

"
        "

updated_at

" => "

2022-08-17 19:30:55

"
      ]
      #

original

: 

array:16

 [
        "

id

" => 

88


        "

league_id

" => 

9


        "

team_id

" => 

107


        "

team_name

" => "

Fleetwood Town

"
        "

form

" => "

LWDD

"
        "

position

" => 

15


        "

played

" => 

4


        "

won

" => 

1


        "

drawn

" => 

2


        "

lost

" => 

1


        "

for

" => 

4


        "

against

" => 

4


        "

gd

" => 

0


        "

points

" => 

5


        "

created_at

" => "

2022-08-17 19:30:55

"
        "

updated_at

" => "

2022-08-17 19:30:55

"
      ]
      #

changes

: []
      #

casts

: []
      #

classCastCache

: []
      #

attributeCastCache

: []
      #

dates

: []
      #

dateFormat

: 

null


      #

appends

: 

array:1

 [
        

0

 => "

goals_for

"
      ]
      #

dispatchesEvents

: []
      #

observables

: []
      #

relations

: 

array:1

 [
        "

team

" => 

App\Models

\

Team {#2036
          #

connection

: "

mysql

"
          #

table

: "

teams

"
          #

primaryKey

: "

id

"
          #

keyType

: "

int

"
          +

incrementing

: 

true


          #

with

: 

array:1

 [ …1]
          #

withCount

: []
          +

preventsLazyLoading

: 

false


          #

perPage

: 

15


          +

exists

: 

true


          +

wasRecentlyCreated

: 

false


          #

escapeWhenCastingToString

: 

false


          #

attributes

: 

array:14

 [ …14]
          #

original

: 

array:14

 [ …14]
          #

changes

: []
          #

casts

: 

array:5

 [ …5]
          #

classCastCache

: []
          #

attributeCastCache

: []
          #

dates

: []
          #

dateFormat

: 

null


          #

appends

: 

array:7

 [ …7]
          #

dispatchesEvents

: []
          #

observables

: []
          #

relations

: 

array:1

 [ …1]
          #

touches

: []
          +

timestamps

: 

true


          #

hidden

: 

array:2

 [ …2]
          #

visible

: []
          #

fillable

: []
          #

guarded

: []
        }
      ]
      #

touches

: []
      +

timestamps

: 

true


      #

hidden

: []
      #

visible

: []
      #

fillable

: []
      #

guarded

: 

array:1

 [
        

0

 => "

*

"
      ]
    }
    

15

 => 

App\Models

\

LeagueTable {#2007
      #

connection

: "

mysql

"
      #

table

: "

league_tables

"
      #

primaryKey

: "

id

"
      #

keyType

: "

int

"
      +

incrementing

: 

true


      #

with

: []
      #

withCount

: []
      +

preventsLazyLoading

: 

false


      #

perPage

: 

15


      +

exists

: 

true


      +

wasRecentlyCreated

: 

false


      #

escapeWhenCastingToString

: 

false


      #

attributes

: 

array:16

 [
        "

id

" => 

90


        "

league_id

" => 

9


        "

team_id

" => 

118


        "

team_name

" => "

Shrewsbury Town

"
        "

form

" => "

DLWD

"
        "

position

" => 

16


        "

played

" => 

4


        "

won

" => 

1


        "

drawn

" => 

2


        "

lost

" => 

1


        "

for

" => 

2


        "

against

" => 

2


        "

gd

" => 

0


        "

points

" => 

5


        "

created_at

" => "

2022-08-17 19:30:55

"
        "

updated_at

" => "

2022-08-17 19:30:55

"
      ]
      #

original

: 

array:16

 [
        "

id

" => 

90


        "

league_id

" => 

9


        "

team_id

" => 

118


        "

team_name

" => "

Shrewsbury Town

"
        "

form

" => "

DLWD

"
        "

position

" => 

16


        "

played

" => 

4


        "

won

" => 

1


        "

drawn

" => 

2


        "

lost

" => 

1


        "

for

" => 

2


        "

against

" => 

2


        "

gd

" => 

0


        "

points

" => 

5


        "

created_at

" => "

2022-08-17 19:30:55

"
        "

updated_at

" => "

2022-08-17 19:30:55

"
      ]
      #

changes

: []
      #

casts

: []
      #

classCastCache

: []
      #

attributeCastCache

: []
      #

dates

: []
      #

dateFormat

: 

null


      #

appends

: 

array:1

 [
        

0

 => "

goals_for

"
      ]
      #

dispatchesEvents

: []
      #

observables

: []
      #

relations

: 

array:1

 [
        "

team

" => 

App\Models

\

Team {#2041
          #

connection

: "

mysql

"
          #

table

: "

teams

"
          #

primaryKey

: "

id

"
          #

keyType

: "

int

"
          +

incrementing

: 

true


          #

with

: 

array:1

 [ …1]
          #

withCount

: []
          +

preventsLazyLoading

: 

false


          #

perPage

: 

15


          +

exists

: 

true


          +

wasRecentlyCreated

: 

false


          #

escapeWhenCastingToString

: 

false


          #

attributes

: 

array:14

 [ …14]
          #

original

: 

array:14

 [ …14]
          #

changes

: []
          #

casts

: 

array:5

 [ …5]
          #

classCastCache

: []
          #

attributeCastCache

: []
          #

dates

: []
          #

dateFormat

: 

null


          #

appends

: 

array:7

 [ …7]
          #

dispatchesEvents

: []
          #

observables

: []
          #

relations

: 

array:1

 [ …1]
          #

touches

: []
          +

timestamps

: 

true


          #

hidden

: 

array:2

 [ …2]
          #

visible

: []
          #

fillable

: []
          #

guarded

: []
        }
      ]
      #

touches

: []
      +

timestamps

: 

true


      #

hidden

: []
      #

visible

: []
      #

fillable

: []
      #

guarded

: 

array:1

 [
        

0

 => "

*

"
      ]
    }
    

16

 => 

App\Models

\

LeagueTable {#2008
      #

connection

: "

mysql

"
      #

table

: "

league_tables

"
      #

primaryKey

: "

id

"
      #

keyType

: "

int

"
      +

incrementing

: 

true


      #

with

: []
      #

withCount

: []
      +

preventsLazyLoading

: 

false


      #

perPage

: 

15


      +

exists

: 

true


      +

wasRecentlyCreated

: 

false


      #

escapeWhenCastingToString

: 

false


      #

attributes

: 

array:16

 [
        "

id

" => 

92


        "

league_id

" => 

9


        "

team_id

" => 

104


        "

team_name

" => "

Forest Green Rovers

"
        "

form

" => "

WLD

"
        "

position

" => 

17


        "

played

" => 

3


        "

won

" => 

1


        "

drawn

" => 

1


        "

lost

" => 

1


        "

for

" => 

4


        "

against

" => 

4


        "

gd

" => 

0


        "

points

" => 

4


        "

created_at

" => "

2022-08-17 19:30:55

"
        "

updated_at

" => "

2022-08-17 19:30:55

"
      ]
      #

original

: 

array:16

 [
        "

id

" => 

92


        "

league_id

" => 

9


        "

team_id

" => 

104


        "

team_name

" => "

Forest Green Rovers

"
        "

form

" => "

WLD

"
        "

position

" => 

17


        "

played

" => 

3


        "

won

" => 

1


        "

drawn

" => 

1


        "

lost

" => 

1


        "

for

" => 

4


        "

against

" => 

4


        "

gd

" => 

0


        "

points

" => 

4


        "

created_at

" => "

2022-08-17 19:30:55

"
        "

updated_at

" => "

2022-08-17 19:30:55

"
      ]
      #

changes

: []
      #

casts

: []
      #

classCastCache

: []
      #

attributeCastCache

: []
      #

dates

: []
      #

dateFormat

: 

null


      #

appends

: 

array:1

 [
        

0

 => "

goals_for

"
      ]
      #

dispatchesEvents

: []
      #

observables

: []
      #

relations

: 

array:1

 [
        "

team

" => 

App\Models

\

Team {#2034
          #

connection

: "

mysql

"
          #

table

: "

teams

"
          #

primaryKey

: "

id

"
          #

keyType

: "

int

"
          +

incrementing

: 

true


          #

with

: 

array:1

 [ …1]
          #

withCount

: []
          +

preventsLazyLoading

: 

false


          #

perPage

: 

15


          +

exists

: 

true


          +

wasRecentlyCreated

: 

false


          #

escapeWhenCastingToString

: 

false


          #

attributes

: 

array:14

 [ …14]
          #

original

: 

array:14

 [ …14]
          #

changes

: []
          #

casts

: 

array:5

 [ …5]
          #

classCastCache

: []
          #

attributeCastCache

: []
          #

dates

: []
          #

dateFormat

: 

null


          #

appends

: 

array:7

 [ …7]
          #

dispatchesEvents

: []
          #

observables

: []
          #

relations

: 

array:1

 [ …1]
          #

touches

: []
          +

timestamps

: 

true


          #

hidden

: 

array:2

 [ …2]
          #

visible

: []
          #

fillable

: []
          #

guarded

: []
        }
      ]
      #

touches

: []
      +

timestamps

: 

true


      #

hidden

: []
      #

visible

: []
      #

fillable

: []
      #

guarded

: 

array:1

 [
        

0

 => "

*

"
      ]
    }
    

17

 => 

App\Models

\

LeagueTable {#2009
      #

connection

: "

mysql

"
      #

table

: "

league_tables

"
      #

primaryKey

: "

id

"
      #

keyType

: "

int

"
      +

incrementing

: 

true


      #

with

: []
      #

withCount

: []
      +

preventsLazyLoading

: 

false


      #

perPage

: 

15


      +

exists

: 

true


      +

wasRecentlyCreated

: 

false


      #

escapeWhenCastingToString

: 

false


      #

attributes

: 

array:16

 [
        "

id

" => 

95


        "

league_id

" => 

9


        "

team_id

" => 

87


        "

team_name

" => "

Port Vale

"
        "

form

" => "

WLDL

"
        "

position

" => 

18


        "

played

" => 

4


        "

won

" => 

1


        "

drawn

" => 

1


        "

lost

" => 

2


        "

for

" => 

3


        "

against

" => 

7


        "

gd

" => 

-4


        "

points

" => 

4


        "

created_at

" => "

2022-08-17 19:30:55

"
        "

updated_at

" => "

2022-08-17 19:30:55

"
      ]
      #

original

: 

array:16

 [
        "

id

" => 

95


        "

league_id

" => 

9


        "

team_id

" => 

87


        "

team_name

" => "

Port Vale

"
        "

form

" => "

WLDL

"
        "

position

" => 

18


        "

played

" => 

4


        "

won

" => 

1


        "

drawn

" => 

1


        "

lost

" => 

2


        "

for

" => 

3


        "

against

" => 

7


        "

gd

" => 

-4


        "

points

" => 

4


        "

created_at

" => "

2022-08-17 19:30:55

"
        "

updated_at

" => "

2022-08-17 19:30:55

"
      ]
      #

changes

: []
      #

casts

: []
      #

classCastCache

: []
      #

attributeCastCache

: []
      #

dates

: []
      #

dateFormat

: 

null


      #

appends

: 

array:1

 [
        

0

 => "

goals_for

"
      ]
      #

dispatchesEvents

: []
      #

observables

: []
      #

relations

: 

array:1

 [
        "

team

" => 

App\Models

\

Team {#2029
          #

connection

: "

mysql

"
          #

table

: "

teams

"
          #

primaryKey

: "

id

"
          #

keyType

: "

int

"
          +

incrementing

: 

true


          #

with

: 

array:1

 [ …1]
          #

withCount

: []
          +

preventsLazyLoading

: 

false


          #

perPage

: 

15


          +

exists

: 

true


          +

wasRecentlyCreated

: 

false


          #

escapeWhenCastingToString

: 

false


          #

attributes

: 

array:14

 [ …14]
          #

original

: 

array:14

 [ …14]
          #

changes

: []
          #

casts

: 

array:5

 [ …5]
          #

classCastCache

: []
          #

attributeCastCache

: []
          #

dates

: []
          #

dateFormat

: 

null


          #

appends

: 

array:7

 [ …7]
          #

dispatchesEvents

: []
          #

observables

: []
          #

relations

: 

array:1

 [ …1]
          #

touches

: []
          +

timestamps

: 

true


          #

hidden

: 

array:2

 [ …2]
          #

visible

: []
          #

fillable

: []
          #

guarded

: []
        }
      ]
      #

touches

: []
      +

timestamps

: 

true


      #

hidden

: []
      #

visible

: []
      #

fillable

: []
      #

guarded

: 

array:1

 [
        

0

 => "

*

"
      ]
    }
    

18

 => 

App\Models

\

LeagueTable {#2010
      #

connection

: "

mysql

"
      #

table

: "

league_tables

"
      #

primaryKey

: "

id

"
      #

keyType

: "

int

"
      +

incrementing

: 

true


      #

with

: []
      #

withCount

: []
      +

preventsLazyLoading

: 

false


      #

perPage

: 

15


      +

exists

: 

true


      +

wasRecentlyCreated

: 

false


      #

escapeWhenCastingToString

: 

false


      #

attributes

: 

array:16

 [
        "

id

" => 

97


        "

league_id

" => 

9


        "

team_id

" => 

121


        "

team_name

" => "

Oxford United

"
        "

form

" => "

LWLL

"
        "

position

" => 

19


        "

played

" => 

4


        "

won

" => 

1


        "

drawn

" => 

0


        "

lost

" => 

3


        "

for

" => 

2


        "

against

" => 

4


        "

gd

" => 

-2


        "

points

" => 

3


        "

created_at

" => "

2022-08-17 19:30:55

"
        "

updated_at

" => "

2022-08-17 19:30:55

"
      ]
      #

original

: 

array:16

 [
        "

id

" => 

97


        "

league_id

" => 

9


        "

team_id

" => 

121


        "

team_name

" => "

Oxford United

"
        "

form

" => "

LWLL

"
        "

position

" => 

19


        "

played

" => 

4


        "

won

" => 

1


        "

drawn

" => 

0


        "

lost

" => 

3


        "

for

" => 

2


        "

against

" => 

4


        "

gd

" => 

-2


        "

points

" => 

3


        "

created_at

" => "

2022-08-17 19:30:55

"
        "

updated_at

" => "

2022-08-17 19:30:55

"
      ]
      #

changes

: []
      #

casts

: []
      #

classCastCache

: []
      #

attributeCastCache

: []
      #

dates

: []
      #

dateFormat

: 

null


      #

appends

: 

array:1

 [
        

0

 => "

goals_for

"
      ]
      #

dispatchesEvents

: []
      #

observables

: []
      #

relations

: 

array:1

 [
        "

team

" => 

App\Models

\

Team {#2042
          #

connection

: "

mysql

"
          #

table

: "

teams

"
          #

primaryKey

: "

id

"
          #

keyType

: "

int

"
          +

incrementing

: 

true


          #

with

: 

array:1

 [ …1]
          #

withCount

: []
          +

preventsLazyLoading

: 

false


          #

perPage

: 

15


          +

exists

: 

true


          +

wasRecentlyCreated

: 

false


          #

escapeWhenCastingToString

: 

false


          #

attributes

: 

array:14

 [ …14]
          #

original

: 

array:14

 [ …14]
          #

changes

: []
          #

casts

: 

array:5

 [ …5]
          #

classCastCache

: []
          #

attributeCastCache

: []
          #

dates

: []
          #

dateFormat

: 

null


          #

appends

: 

array:7

 [ …7]
          #

dispatchesEvents

: []
          #

observables

: []
          #

relations

: 

array:1

 [ …1]
          #

touches

: []
          +

timestamps

: 

true


          #

hidden

: 

array:2

 [ …2]
          #

visible

: []
          #

fillable

: []
          #

guarded

: []
        }
      ]
      #

touches

: []
      +

timestamps

: 

true


      #

hidden

: []
      #

visible

: []
      #

fillable

: []
      #

guarded

: 

array:1

 [
        

0

 => "

*

"
      ]
    }
    

19

 => 

App\Models

\

LeagueTable {#2011
      #

connection

: "

mysql

"
      #

table

: "

league_tables

"
      #

primaryKey

: "

id

"
      #

keyType

: "

int

"
      +

incrementing

: 

true


      #

with

: []
      #

withCount

: []
      +

preventsLazyLoading

: 

false


      #

perPage

: 

15


      +

exists

: 

true


      +

wasRecentlyCreated

: 

false


      #

escapeWhenCastingToString

: 

false


      #

attributes

: 

array:16

 [
        "

id

" => 

99


        "

league_id

" => 

9


        "

team_id

" => 

115


        "

team_name

" => "

Wycombe Wanderers

"
        "

form

" => "

WLLL

"
        "

position

" => 

20


        "

played

" => 

4


        "

won

" => 

1


        "

drawn

" => 

0


        "

lost

" => 

3


        "

for

" => 

5


        "

against

" => 

8


        "

gd

" => 

-3


        "

points

" => 

3


        "

created_at

" => "

2022-08-17 19:30:55

"
        "

updated_at

" => "

2022-08-17 19:30:55

"
      ]
      #

original

: 

array:16

 [
        "

id

" => 

99


        "

league_id

" => 

9


        "

team_id

" => 

115


        "

team_name

" => "

Wycombe Wanderers

"
        "

form

" => "

WLLL

"
        "

position

" => 

20


        "

played

" => 

4


        "

won

" => 

1


        "

drawn

" => 

0


        "

lost

" => 

3


        "

for

" => 

5


        "

against

" => 

8


        "

gd

" => 

-3


        "

points

" => 

3


        "

created_at

" => "

2022-08-17 19:30:55

"
        "

updated_at

" => "

2022-08-17 19:30:55

"
      ]
      #

changes

: []
      #

casts

: []
      #

classCastCache

: []
      #

attributeCastCache

: []
      #

dates

: []
      #

dateFormat

: 

null


      #

appends

: 

array:1

 [
        

0

 => "

goals_for

"
      ]
      #

dispatchesEvents

: []
      #

observables

: []
      #

relations

: 

array:1

 [
        "

team

" => 

App\Models

\

Team {#2039
          #

connection

: "

mysql

"
          #

table

: "

teams

"
          #

primaryKey

: "

id

"
          #

keyType

: "

int

"
          +

incrementing

: 

true


          #

with

: 

array:1

 [ …1]
          #

withCount

: []
          +

preventsLazyLoading

: 

false


          #

perPage

: 

15


          +

exists

: 

true


          +

wasRecentlyCreated

: 

false


          #

escapeWhenCastingToString

: 

false


          #

attributes

: 

array:14

 [ …14]
          #

original

: 

array:14

 [ …14]
          #

changes

: []
          #

casts

: 

array:5

 [ …5]
          #

classCastCache

: []
          #

attributeCastCache

: []
          #

dates

: []
          #

dateFormat

: 

null


          #

appends

: 

array:7

 [ …7]
          #

dispatchesEvents

: []
          #

observables

: []
          #

relations

: 

array:1

 [ …1]
          #

touches

: []
          +

timestamps

: 

true


          #

hidden

: 

array:2

 [ …2]
          #

visible

: []
          #

fillable

: []
          #

guarded

: []
        }
      ]
      #

touches

: []
      +

timestamps

: 

true


      #

hidden

: []
      #

visible

: []
      #

fillable

: []
      #

guarded

: 

array:1

 [
        

0

 => "

*

"
      ]
    }
    

20

 => 

App\Models

\

LeagueTable {#2012
      #

connection

: "

mysql

"
      #

table

: "

league_tables

"
      #

primaryKey

: "

id

"
      #

keyType

: "

int

"
      +

incrementing

: 

true


      #

with

: []
      #

withCount

: []
      +

preventsLazyLoading

: 

false


      #

perPage

: 

15


      +

exists

: 

true


      +

wasRecentlyCreated

: 

false


      #

escapeWhenCastingToString

: 

false


      #

attributes

: 

array:16

 [
        "

id

" => 

102


        "

league_id

" => 

9


        "

team_id

" => 

85


        "

team_name

" => "

Milton Keynes Dons

"
        "

form

" => "

LLLW

"
        "

position

" => 

21


        "

played

" => 

4


        "

won

" => 

1


        "

drawn

" => 

0


        "

lost

" => 

3


        "

for

" => 

2


        "

against

" => 

6


        "

gd

" => 

-4


        "

points

" => 

3


        "

created_at

" => "

2022-08-17 19:30:55

"
        "

updated_at

" => "

2022-08-17 19:30:55

"
      ]
      #

original

: 

array:16

 [
        "

id

" => 

102


        "

league_id

" => 

9


        "

team_id

" => 

85


        "

team_name

" => "

Milton Keynes Dons

"
        "

form

" => "

LLLW

"
        "

position

" => 

21


        "

played

" => 

4


        "

won

" => 

1


        "

drawn

" => 

0


        "

lost

" => 

3


        "

for

" => 

2


        "

against

" => 

6


        "

gd

" => 

-4


        "

points

" => 

3


        "

created_at

" => "

2022-08-17 19:30:55

"
        "

updated_at

" => "

2022-08-17 19:30:55

"
      ]
      #

changes

: []
      #

casts

: []
      #

classCastCache

: []
      #

attributeCastCache

: []
      #

dates

: []
      #

dateFormat

: 

null


      #

appends

: 

array:1

 [
        

0

 => "

goals_for

"
      ]
      #

dispatchesEvents

: []
      #

observables

: []
      #

relations

: 

array:1

 [
        "

team

" => 

App\Models

\

Team {#2028
          #

connection

: "

mysql

"
          #

table

: "

teams

"
          #

primaryKey

: "

id

"
          #

keyType

: "

int

"
          +

incrementing

: 

true


          #

with

: 

array:1

 [ …1]
          #

withCount

: []
          +

preventsLazyLoading

: 

false


          #

perPage

: 

15


          +

exists

: 

true


          +

wasRecentlyCreated

: 

false


          #

escapeWhenCastingToString

: 

false


          #

attributes

: 

array:14

 [ …14]
          #

original

: 

array:14

 [ …14]
          #

changes

: []
          #

casts

: 

array:5

 [ …5]
          #

classCastCache

: []
          #

attributeCastCache

: []
          #

dates

: []
          #

dateFormat

: 

null


          #

appends

: 

array:7

 [ …7]
          #

dispatchesEvents

: []
          #

observables

: []
          #

relations

: 

array:1

 [ …1]
          #

touches

: []
          +

timestamps

: 

true


          #

hidden

: 

array:2

 [ …2]
          #

visible

: []
          #

fillable

: []
          #

guarded

: []
        }
      ]
      #

touches

: []
      +

timestamps

: 

true


      #

hidden

: []
      #

visible

: []
      #

fillable

: []
      #

guarded

: 

array:1

 [
        

0

 => "

*

"
      ]
    }
    

21

 => 

App\Models

\

LeagueTable {#2013
      #

connection

: "

mysql

"
      #

table

: "

league_tables

"
      #

primaryKey

: "

id

"
      #

keyType

: "

int

"
      +

incrementing

: 

true


      #

with

: []
      #

withCount

: []
      +

preventsLazyLoading

: 

false


      #

perPage

: 

15


      +

exists

: 

true


      +

wasRecentlyCreated

: 

false


      #

escapeWhenCastingToString

: 

false


      #

attributes

: 

array:16

 [
        "

id

" => 

107


        "

league_id

" => 

9


        "

team_id

" => 

95


        "

team_name

" => "

Morecambe

"
        "

form

" => "

DLDL

"
        "

position

" => 

22


        "

played

" => 

4


        "

won

" => 

0


        "

drawn

" => 

2


        "

lost

" => 

2


        "

for

" => 

1


        "

against

" => 

5


        "

gd

" => 

-4


        "

points

" => 

2


        "

created_at

" => "

2022-08-17 19:30:55

"
        "

updated_at

" => "

2022-08-17 19:30:55

"
      ]
      #

original

: 

array:16

 [
        "

id

" => 

107


        "

league_id

" => 

9


        "

team_id

" => 

95


        "

team_name

" => "

Morecambe

"
        "

form

" => "

DLDL

"
        "

position

" => 

22


        "

played

" => 

4


        "

won

" => 

0


        "

drawn

" => 

2


        "

lost

" => 

2


        "

for

" => 

1


        "

against

" => 

5


        "

gd

" => 

-4


        "

points

" => 

2


        "

created_at

" => "

2022-08-17 19:30:55

"
        "

updated_at

" => "

2022-08-17 19:30:55

"
      ]
      #

changes

: []
      #

casts

: []
      #

classCastCache

: []
      #

attributeCastCache

: []
      #

dates

: []
      #

dateFormat

: 

null


      #

appends

: 

array:1

 [
        

0

 => "

goals_for

"
      ]
      #

dispatchesEvents

: []
      #

observables

: []
      #

relations

: 

array:1

 [
        "

team

" => 

App\Models

\

Team {#2033
          #

connection

: "

mysql

"
          #

table

: "

teams

"
          #

primaryKey

: "

id

"
          #

keyType

: "

int

"
          +

incrementing

: 

true


          #

with

: 

array:1

 [ …1]
          #

withCount

: []
          +

preventsLazyLoading

: 

false


          #

perPage

: 

15


          +

exists

: 

true


          +

wasRecentlyCreated

: 

false


          #

escapeWhenCastingToString

: 

false


          #

attributes

: 

array:14

 [ …14]
          #

original

: 

array:14

 [ …14]
          #

changes

: []
          #

casts

: 

array:5

 [ …5]
          #

classCastCache

: []
          #

attributeCastCache

: []
          #

dates

: []
          #

dateFormat

: 

null


          #

appends

: 

array:7

 [ …7]
          #

dispatchesEvents

: []
          #

observables

: []
          #

relations

: 

array:1

 [ …1]
          #

touches

: []
          +

timestamps

: 

true


          #

hidden

: 

array:2

 [ …2]
          #

visible

: []
          #

fillable

: []
          #

guarded

: []
        }
      ]
      #

touches

: []
      +

timestamps

: 

true


      #

hidden

: []
      #

visible

: []
      #

fillable

: []
      #

guarded

: 

array:1

 [
        

0

 => "

*

"
      ]
    }
    

22

 => 

App\Models

\

LeagueTable {#2014
      #

connection

: "

mysql

"
      #

table

: "

league_tables

"
      #

primaryKey

: "

id

"
      #

keyType

: "

int

"
      +

incrementing

: 

true


      #

with

: []
      #

withCount

: []
      +

preventsLazyLoading

: 

false


      #

perPage

: 

15


      +

exists

: 

true


      +

wasRecentlyCreated

: 

false


      #

escapeWhenCastingToString

: 

false


      #

attributes

: 

array:16

 [
        "

id

" => 

109


        "

league_id

" => 

9


        "

team_id

" => 

91


        "

team_name

" => "

Cheltenham Town

"
        "

form

" => "

LLLD

"
        "

position

" => 

23


        "

played

" => 

4


        "

won

" => 

0


        "

drawn

" => 

1


        "

lost

" => 

3


        "

for

" => 

2


        "

against

" => 

6


        "

gd

" => 

-4


        "

points

" => 

1


        "

created_at

" => "

2022-08-17 19:30:55

"
        "

updated_at

" => "

2022-08-17 19:30:55

"
      ]
      #

original

: 

array:16

 [
        "

id

" => 

109


        "

league_id

" => 

9


        "

team_id

" => 

91


        "

team_name

" => "

Cheltenham Town

"
        "

form

" => "

LLLD

"
        "

position

" => 

23


        "

played

" => 

4


        "

won

" => 

0


        "

drawn

" => 

1


        "

lost

" => 

3


        "

for

" => 

2


        "

against

" => 

6


        "

gd

" => 

-4


        "

points

" => 

1


        "

created_at

" => "

2022-08-17 19:30:55

"
        "

updated_at

" => "

2022-08-17 19:30:55

"
      ]
      #

changes

: []
      #

casts

: []
      #

classCastCache

: []
      #

attributeCastCache

: []
      #

dates

: []
      #

dateFormat

: 

null


      #

appends

: 

array:1

 [
        

0

 => "

goals_for

"
      ]
      #

dispatchesEvents

: []
      #

observables

: []
      #

relations

: 

array:1

 [
        "

team

" => 

App\Models

\

Team {#2030
          #

connection

: "

mysql

"
          #

table

: "

teams

"
          #

primaryKey

: "

id

"
          #

keyType

: "

int

"
          +

incrementing

: 

true


          #

with

: 

array:1

 [ …1]
          #

withCount

: []
          +

preventsLazyLoading

: 

false


          #

perPage

: 

15


          +

exists

: 

true


          +

wasRecentlyCreated

: 

false


          #

escapeWhenCastingToString

: 

false


          #

attributes

: 

array:14

 [ …14]
          #

original

: 

array:14

 [ …14]
          #

changes

: []
          #

casts

: 

array:5

 [ …5]
          #

classCastCache

: []
          #

attributeCastCache

: []
          #

dates

: []
          #

dateFormat

: 

null


          #

appends

: 

array:7

 [ …7]
          #

dispatchesEvents

: []
          #

observables

: []
          #

relations

: 

array:1

 [ …1]
          #

touches

: []
          +

timestamps

: 

true


          #

hidden

: 

array:2

 [ …2]
          #

visible

: []
          #

fillable

: []
          #

guarded

: []
        }
      ]
      #

touches

: []
      +

timestamps

: 

true


      #

hidden

: []
      #

visible

: []
      #

fillable

: []
      #

guarded

: 

array:1

 [
        

0

 => "

*

"
      ]
    }
    

23

 => 

App\Models

\

LeagueTable {#2015
      #

connection

: "

mysql

"
      #

table

: "

league_tables

"
      #

primaryKey

: "

id

"
      #

keyType

: "

int

"
      +

incrementing

: 

true


      #

with

: []
      #

withCount

: []
      +

preventsLazyLoading

: 

false


      #

perPage

: 

15


      +

exists

: 

true


      +

wasRecentlyCreated

: 

false


      #

escapeWhenCastingToString

: 

false


      #

attributes

: 

array:16

 [
        "

id

" => 

111


        "

league_id

" => 

9


        "

team_id

" => 

112


        "

team_name

" => "

Burton Albion

"
        "

form

" => "

LLDL

"
        "

position

" => 

24


        "

played

" => 

4


        "

won

" => 

0


        "

drawn

" => 

1


        "

lost

" => 

3


        "

for

" => 

4


        "

against

" => 

12


        "

gd

" => 

-8


        "

points

" => 

1


        "

created_at

" => "

2022-08-17 19:30:55

"
        "

updated_at

" => "

2022-08-17 19:30:55

"
      ]
      #

original

: 

array:16

 [
        "

id

" => 

111


        "

league_id

" => 

9


        "

team_id

" => 

112


        "

team_name

" => "

Burton Albion

"
        "

form

" => "

LLDL

"
        "

position

" => 

24


        "

played

" => 

4


        "

won

" => 

0


        "

drawn

" => 

1


        "

lost

" => 

3


        "

for

" => 

4


        "

against

" => 

12


        "

gd

" => 

-8


        "

points

" => 

1


        "

created_at

" => "

2022-08-17 19:30:55

"
        "

updated_at

" => "

2022-08-17 19:30:55

"
      ]
      #

changes

: []
      #

casts

: []
      #

classCastCache

: []
      #

attributeCastCache

: []
      #

dates

: []
      #

dateFormat

: 

null


      #

appends

: 

array:1

 [
        

0

 => "

goals_for

"
      ]
      #

dispatchesEvents

: []
      #

observables

: []
      #

relations

: 

array:1

 [
        "

team

" => 

App\Models

\

Team {#2037
          #

connection

: "

mysql

"
          #

table

: "

teams

"
          #

primaryKey

: "

id

"
          #

keyType

: "

int

"
          +

incrementing

: 

true


          #

with

: 

array:1

 [ …1]
          #

withCount

: []
          +

preventsLazyLoading

: 

false


          #

perPage

: 

15


          +

exists

: 

true


          +

wasRecentlyCreated

: 

false


          #

escapeWhenCastingToString

: 

false


          #

attributes

: 

array:14

 [ …14]
          #

original

: 

array:14

 [ …14]
          #

changes

: []
          #

casts

: 

array:5

 [ …5]
          #

classCastCache

: []
          #

attributeCastCache

: []
          #

dates

: []
          #

dateFormat

: 

null


          #

appends

: 

array:7

 [ …7]
          #

dispatchesEvents

: []
          #

observables

: []
          #

relations

: 

array:1

 [ …1]
          #

touches

: []
          +

timestamps

: 

true


          #

hidden

: 

array:2

 [ …2]
          #

visible

: []
          #

fillable

: []
          #

guarded

: []
        }
      ]
      #

touches

: []
      +

timestamps

: 

true


      #

hidden

: []
      #

visible

: []
      #

fillable

: []
      #

guarded

: 

array:1

 [
        

0

 => "

*

"
      ]
    }
  ]
  #

escapeWhenCastingToString

: 

false


}