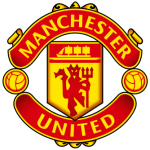 Man Utd 'set price tag' for Cristiano Ronaldo exit as Chelsea and Bayern eye transfer
---
Manchester United would want the £12.9million they paid for Cristiano Ronaldo back in order to let the veteran leave Old Trafford, according to reports. It's emerged the Portugal international is ready to depart, believing the club are unable to match his ambition. And Chelsea and Bayern Munich are the frontrunners for his signature at the current moment in time.
Manchester United re-signed Ronaldo from Juventus last August, beating Manchester City to the signature of the veteran at the time.
He then proceeded to score 24 goals across all competitions, including 18 in the Premier League, despite the club's issues under Ole Gunnar Solskjaer and Ralf Rangnick.
According to The Times, United would want the £12.9m they paid Juventus back in order to contemplate letting their prized asset go.
The Red Devils also agreed to pay bonuses and add-ons to Juventus, which is believed to take the overall fee closer to £17m.
Chelsea have the finances required to strike a deal, with owner Todd Boehly recently holding talks with Ronaldo's agent Jorge Mendes.
United would likely loathe losing their No 7 to a direct Premier League rival, however, and a move to Stamford Bridge still looks unlikely.
Man Utd transfers: Erik ten Hag already has his own Darwin Nunez
Man Utd want their money back when it comes to Cristiano Ronaldo transfer exit
Man Utd failed to win any silverware with Cristiano Ronaldo last season
Man Utd star Cristiano Ronaldo is a transfer target for Bayern Munich
Yet the veteran took to social media to fiercely deny claims he would go back to the Bernabeu, insisting that chapter has already been written.
Meanwhile, Jamie Carragher said last month that the Red Devils would be wise to cut Ronaldo loose ahead of the Erik ten Hag era.
He said: "I'm convinced [Ten Hag] has got to do it with Ronaldo. I'm convinced.
"Whether he's allowed to or not, and I've said this consistently through this season, that was not a good signing.
"Cristiano Ronaldo is one of the greatest players of all time, and I'm seen as the guy that's criticising Ronaldo.
Want the latest football news? Join our brand new Facebook group by clicking here
Man Utd star Cristiano Ronaldo may end up sealing shock Chelsea transfer
"Ronaldo's a miles better player than I was; I couldn't even lace his boots, obviously. But I'm not saying that to be disrespectful to him - he's amazing.
"Ronaldo has never played in a team this bad. He's always played for great teams. His attitude of trying to be the main man, getting the goals, driving people on; when you're in a great team, they're seen as positives.
"When you're not playing for a great team, it can be seen as a negative, and I think it has been a negative this season.
"Man United can't go into next season with a forward who's going to be 38.
"Even if he does score goals, that's not right for Man United - one of the biggest clubs in the world."
Continue Reading
To continue reading please choose to download our free app, or visit the original website.
League Table
^

 

Illuminate\Database\Eloquent\Collection

 {#1983
  #

items

: 

array:20

 [
    

0

 => 

App\Models

\

LeagueTable {#1990
      #

connection

: "

mysql

"
      #

table

: "

league_tables

"
      #

primaryKey

: "

id

"
      #

keyType

: "

int

"
      +

incrementing

: 

true


      #

with

: []
      #

withCount

: []
      +

preventsLazyLoading

: 

false


      #

perPage

: 

15


      +

exists

: 

true


      +

wasRecentlyCreated

: 

false


      #

escapeWhenCastingToString

: 

false


      #

attributes

: 

array:16

 [
        "

id

" => 

1


        "

league_id

" => 

1


        "

team_id

" => 

9


        "

team_name

" => "

Manchester City

"
        "

form

" => "

WW

"
        "

position

" => 

1


        "

played

" => 

2


        "

won

" => 

2


        "

drawn

" => 

0


        "

lost

" => 

0


        "

for

" => 

6


        "

against

" => 

0


        "

gd

" => 

6


        "

points

" => 

6


        "

created_at

" => "

2022-08-17 20:40:53

"
        "

updated_at

" => "

2022-08-17 20:40:53

"
      ]
      #

original

: 

array:16

 [
        "

id

" => 

1


        "

league_id

" => 

1


        "

team_id

" => 

9


        "

team_name

" => "

Manchester City

"
        "

form

" => "

WW

"
        "

position

" => 

1


        "

played

" => 

2


        "

won

" => 

2


        "

drawn

" => 

0


        "

lost

" => 

0


        "

for

" => 

6


        "

against

" => 

0


        "

gd

" => 

6


        "

points

" => 

6


        "

created_at

" => "

2022-08-17 20:40:53

"
        "

updated_at

" => "

2022-08-17 20:40:53

"
      ]
      #

changes

: []
      #

casts

: []
      #

classCastCache

: []
      #

attributeCastCache

: []
      #

dates

: []
      #

dateFormat

: 

null


      #

appends

: 

array:1

 [
        

0

 => "

goals_for

"
      ]
      #

dispatchesEvents

: []
      #

observables

: []
      #

relations

: 

array:1

 [
        "

team

" => 

App\Models

\

Team {#2025
          #

connection

: "

mysql

"
          #

table

: "

teams

"
          #

primaryKey

: "

id

"
          #

keyType

: "

int

"
          +

incrementing

: 

true


          #

with

: 

array:1

 [
            

0

 => "

league

"
          ]
          #

withCount

: []
          +

preventsLazyLoading

: 

false


          #

perPage

: 

15


          +

exists

: 

true


          +

wasRecentlyCreated

: 

false


          #

escapeWhenCastingToString

: 

false


          #

attributes

: 

array:14

 [
            "

id

" => 

9


            "

name

" => "

Manchester City

"
            "

league_id

" => 

1


            "

color

" => "

#98c5e9

"
            "

alt_color

" => "

#00285e

"
            "

highlight_color

" => "

#98C5E9

"
            "

text_color

" => "

#ffffff

"
            "

logo

" => "

https://fn365images.s3.eu-west-1.amazonaws.com/teamlogos/Man%2BCity/0899cd94-e6e4-4893-a9bd-c94f85bea9fa.png

"
            "

home_kit

" => "

https://fn365images.s3.eu-west-1.amazonaws.com/teamlogos/Manchester%2BCity-home_kit.png

"
            "

away_kit

" => "

https://fn365images.s3.eu-west-1.amazonaws.com/teamlogos/Manchester%2BCity-away_kit.png

"
            "

apif_id

" => 

50


            "

apif_logo

" => "

https://media.api-sports.io/football/teams/50.png

"
            "

short_name

" => "

Man City

"
            "

api_token

" => "

UAsVD1kzckyEFvOy0xsMxqQpgmRjp1WA6ot1T57LEXcU9kUSQ7QzDLKFj8iQ

"
          ]
          #

original

: 

array:14

 [
            "

id

" => 

9


            "

name

" => "

Manchester City

"
            "

league_id

" => 

1


            "

color

" => "

#98c5e9

"
            "

alt_color

" => "

#00285e

"
            "

highlight_color

" => "

#98C5E9

"
            "

text_color

" => "

#ffffff

"
            "

logo

" => "

https://fn365images.s3.eu-west-1.amazonaws.com/teamlogos/Man%2BCity/0899cd94-e6e4-4893-a9bd-c94f85bea9fa.png

"
            "

home_kit

" => "

https://fn365images.s3.eu-west-1.amazonaws.com/teamlogos/Manchester%2BCity-home_kit.png

"
            "

away_kit

" => "

https://fn365images.s3.eu-west-1.amazonaws.com/teamlogos/Manchester%2BCity-away_kit.png

"
            "

apif_id

" => 

50


            "

apif_logo

" => "

https://media.api-sports.io/football/teams/50.png

"
            "

short_name

" => "

Man City

"
            "

api_token

" => "

UAsVD1kzckyEFvOy0xsMxqQpgmRjp1WA6ot1T57LEXcU9kUSQ7QzDLKFj8iQ

"
          ]
          #

changes

: []
          #

casts

: 

array:5

 [
            "

twitter_bot_enabled

" => "

boolean

"
            "

twitter_post_tweets

" => "

boolean

"
            "

twitter_dm_enabled

" => "

boolean

"
            "

twitter_landing_page

" => "

boolean

"
            "

chat_rooms

" => "

array

"
          ]
          #

classCastCache

: []
          #

attributeCastCache

: []
          #

dates

: []
          #

dateFormat

: 

null


          #

appends

: 

array:7

 [
            

0

 => "

apple_id

"
            

1

 => "

has_iap

"
            

2

 => "

has_onesignal

"
            

3

 => "

league_name

"
            

4

 => "

has_twitter

"
            

5

 => "

has_chat

"
            

6

 => "

slug

"
          ]
          #

dispatchesEvents

: []
          #

observables

: []
          #

relations

: 

array:1

 [
            "

league

" => 

App\Models

\

League {#1892 …30}
          ]
          #

touches

: []
          +

timestamps

: 

true


          #

hidden

: 

array:2

 [
            

0

 => "

fms_token

"
            

1

 => "

pem_file

"
          ]
          #

visible

: []
          #

fillable

: []
          #

guarded

: []
        }
      ]
      #

touches

: []
      +

timestamps

: 

true


      #

hidden

: []
      #

visible

: []
      #

fillable

: []
      #

guarded

: 

array:1

 [
        

0

 => "

*

"
      ]
    }
    

1

 => 

App\Models

\

LeagueTable {#1991
      #

connection

: "

mysql

"
      #

table

: "

league_tables

"
      #

primaryKey

: "

id

"
      #

keyType

: "

int

"
      +

incrementing

: 

true


      #

with

: []
      #

withCount

: []
      +

preventsLazyLoading

: 

false


      #

perPage

: 

15


      +

exists

: 

true


      +

wasRecentlyCreated

: 

false


      #

escapeWhenCastingToString

: 

false


      #

attributes

: 

array:16

 [
        "

id

" => 

2


        "

league_id

" => 

1


        "

team_id

" => 

1


        "

team_name

" => "

Arsenal

"
        "

form

" => "

WW

"
        "

position

" => 

2


        "

played

" => 

2


        "

won

" => 

2


        "

drawn

" => 

0


        "

lost

" => 

0


        "

for

" => 

6


        "

against

" => 

2


        "

gd

" => 

4


        "

points

" => 

6


        "

created_at

" => "

2022-08-17 20:40:53

"
        "

updated_at

" => "

2022-08-17 20:40:53

"
      ]
      #

original

: 

array:16

 [
        "

id

" => 

2


        "

league_id

" => 

1


        "

team_id

" => 

1


        "

team_name

" => "

Arsenal

"
        "

form

" => "

WW

"
        "

position

" => 

2


        "

played

" => 

2


        "

won

" => 

2


        "

drawn

" => 

0


        "

lost

" => 

0


        "

for

" => 

6


        "

against

" => 

2


        "

gd

" => 

4


        "

points

" => 

6


        "

created_at

" => "

2022-08-17 20:40:53

"
        "

updated_at

" => "

2022-08-17 20:40:53

"
      ]
      #

changes

: []
      #

casts

: []
      #

classCastCache

: []
      #

attributeCastCache

: []
      #

dates

: []
      #

dateFormat

: 

null


      #

appends

: 

array:1

 [
        

0

 => "

goals_for

"
      ]
      #

dispatchesEvents

: []
      #

observables

: []
      #

relations

: 

array:1

 [
        "

team

" => 

App\Models

\

Team {#2017
          #

connection

: "

mysql

"
          #

table

: "

teams

"
          #

primaryKey

: "

id

"
          #

keyType

: "

int

"
          +

incrementing

: 

true


          #

with

: 

array:1

 [
            

0

 => "

league

"
          ]
          #

withCount

: []
          +

preventsLazyLoading

: 

false


          #

perPage

: 

15


          +

exists

: 

true


          +

wasRecentlyCreated

: 

false


          #

escapeWhenCastingToString

: 

false


          #

attributes

: 

array:14

 [
            "

id

" => 

1


            "

name

" => "

Arsenal

"
            "

league_id

" => 

1


            "

color

" => "

#f00000

"
            "

alt_color

" => "

#172030

"
            "

highlight_color

" => "

#f00000

"
            "

text_color

" => "

#ffffff

"
            "

logo

" => "

https://fn365images.s3.eu-west-1.amazonaws.com/teamlogos/Arsenal/f5fb4b5b-ea91-4a19-91e0-9953eab5c038.png

"
            "

home_kit

" => "

https://fn365images.s3.eu-west-1.amazonaws.com/teamlogos/Arsenal-home_kit.png

"
            "

away_kit

" => "

https://fn365images.s3.eu-west-1.amazonaws.com/teamlogos/Arsenal-away_kit.png

"
            "

apif_id

" => 

42


            "

apif_logo

" => "

https://media.api-sports.io/football/teams/42.png

"
            "

short_name

" => "

Arsenal

"
            "

api_token

" => "

hNI2ZIq5dLGZSvVdNmvHSnVdvIYZoWnKSqBgCsD73Fke3aaZVcicCZwBccpB

"
          ]
          #

original

: 

array:14

 [
            "

id

" => 

1


            "

name

" => "

Arsenal

"
            "

league_id

" => 

1


            "

color

" => "

#f00000

"
            "

alt_color

" => "

#172030

"
            "

highlight_color

" => "

#f00000

"
            "

text_color

" => "

#ffffff

"
            "

logo

" => "

https://fn365images.s3.eu-west-1.amazonaws.com/teamlogos/Arsenal/f5fb4b5b-ea91-4a19-91e0-9953eab5c038.png

"
            "

home_kit

" => "

https://fn365images.s3.eu-west-1.amazonaws.com/teamlogos/Arsenal-home_kit.png

"
            "

away_kit

" => "

https://fn365images.s3.eu-west-1.amazonaws.com/teamlogos/Arsenal-away_kit.png

"
            "

apif_id

" => 

42


            "

apif_logo

" => "

https://media.api-sports.io/football/teams/42.png

"
            "

short_name

" => "

Arsenal

"
            "

api_token

" => "

hNI2ZIq5dLGZSvVdNmvHSnVdvIYZoWnKSqBgCsD73Fke3aaZVcicCZwBccpB

"
          ]
          #

changes

: []
          #

casts

: 

array:5

 [
            "

twitter_bot_enabled

" => "

boolean

"
            "

twitter_post_tweets

" => "

boolean

"
            "

twitter_dm_enabled

" => "

boolean

"
            "

twitter_landing_page

" => "

boolean

"
            "

chat_rooms

" => "

array

"
          ]
          #

classCastCache

: []
          #

attributeCastCache

: []
          #

dates

: []
          #

dateFormat

: 

null


          #

appends

: 

array:7

 [
            

0

 => "

apple_id

"
            

1

 => "

has_iap

"
            

2

 => "

has_onesignal

"
            

3

 => "

league_name

"
            

4

 => "

has_twitter

"
            

5

 => "

has_chat

"
            

6

 => "

slug

"
          ]
          #

dispatchesEvents

: []
          #

observables

: []
          #

relations

: 

array:1

 [
            "

league

" => 

App\Models

\

League {#1892 …30}
          ]
          #

touches

: []
          +

timestamps

: 

true


          #

hidden

: 

array:2

 [
            

0

 => "

fms_token

"
            

1

 => "

pem_file

"
          ]
          #

visible

: []
          #

fillable

: []
          #

guarded

: []
        }
      ]
      #

touches

: []
      +

timestamps

: 

true


      #

hidden

: []
      #

visible

: []
      #

fillable

: []
      #

guarded

: 

array:1

 [
        

0

 => "

*

"
      ]
    }
    

2

 => 

App\Models

\

LeagueTable {#1992
      #

connection

: "

mysql

"
      #

table

: "

league_tables

"
      #

primaryKey

: "

id

"
      #

keyType

: "

int

"
      +

incrementing

: 

true


      #

with

: []
      #

withCount

: []
      +

preventsLazyLoading

: 

false


      #

perPage

: 

15


      +

exists

: 

true


      +

wasRecentlyCreated

: 

false


      #

escapeWhenCastingToString

: 

false


      #

attributes

: 

array:16

 [
        "

id

" => 

3


        "

league_id

" => 

1


        "

team_id

" => 

50


        "

team_name

" => "

Brentford

"
        "

form

" => "

DW

"
        "

position

" => 

3


        "

played

" => 

2


        "

won

" => 

1


        "

drawn

" => 

1


        "

lost

" => 

0


        "

for

" => 

6


        "

against

" => 

2


        "

gd

" => 

4


        "

points

" => 

4


        "

created_at

" => "

2022-08-17 20:40:53

"
        "

updated_at

" => "

2022-08-17 20:40:53

"
      ]
      #

original

: 

array:16

 [
        "

id

" => 

3


        "

league_id

" => 

1


        "

team_id

" => 

50


        "

team_name

" => "

Brentford

"
        "

form

" => "

DW

"
        "

position

" => 

3


        "

played

" => 

2


        "

won

" => 

1


        "

drawn

" => 

1


        "

lost

" => 

0


        "

for

" => 

6


        "

against

" => 

2


        "

gd

" => 

4


        "

points

" => 

4


        "

created_at

" => "

2022-08-17 20:40:53

"
        "

updated_at

" => "

2022-08-17 20:40:53

"
      ]
      #

changes

: []
      #

casts

: []
      #

classCastCache

: []
      #

attributeCastCache

: []
      #

dates

: []
      #

dateFormat

: 

null


      #

appends

: 

array:1

 [
        

0

 => "

goals_for

"
      ]
      #

dispatchesEvents

: []
      #

observables

: []
      #

relations

: 

array:1

 [
        "

team

" => 

App\Models

\

Team {#2036
          #

connection

: "

mysql

"
          #

table

: "

teams

"
          #

primaryKey

: "

id

"
          #

keyType

: "

int

"
          +

incrementing

: 

true


          #

with

: 

array:1

 [
            

0

 => "

league

"
          ]
          #

withCount

: []
          +

preventsLazyLoading

: 

false


          #

perPage

: 

15


          +

exists

: 

true


          +

wasRecentlyCreated

: 

false


          #

escapeWhenCastingToString

: 

false


          #

attributes

: 

array:14

 [
            "

id

" => 

50


            "

name

" => "

Brentford

"
            "

league_id

" => 

1


            "

color

" => "

#c61d23

"
            "

alt_color

" => "

#414042

"
            "

highlight_color

" => "

#c61d23

"
            "

text_color

" => "

#ffffff

"
            "

logo

" => "

https://fn365images.s3.eu-west-1.amazonaws.com/teamlogos/Brentford/9f057b13-507b-45b8-b8c3-a34f65a3ecd6.png

"
            "

home_kit

" => "

https://fn365images.s3.eu-west-1.amazonaws.com/teamlogos/Brentford-home_kit.png

"
            "

away_kit

" => "

https://fn365images.s3.eu-west-1.amazonaws.com/teamlogos/Brentford-away_kit.png

"
            "

apif_id

" => 

55


            "

apif_logo

" => "

https://media.api-sports.io/football/teams/55.png

"
            "

short_name

" => "

Brentford

"
            "

api_token

" => "

kKnRGRahJdmPTZEDeG27OuTCUCBj8Hep6mADIfK1u7BfXSecxd3qRkh4L1mC

"
          ]
          #

original

: 

array:14

 [
            "

id

" => 

50


            "

name

" => "

Brentford

"
            "

league_id

" => 

1


            "

color

" => "

#c61d23

"
            "

alt_color

" => "

#414042

"
            "

highlight_color

" => "

#c61d23

"
            "

text_color

" => "

#ffffff

"
            "

logo

" => "

https://fn365images.s3.eu-west-1.amazonaws.com/teamlogos/Brentford/9f057b13-507b-45b8-b8c3-a34f65a3ecd6.png

"
            "

home_kit

" => "

https://fn365images.s3.eu-west-1.amazonaws.com/teamlogos/Brentford-home_kit.png

"
            "

away_kit

" => "

https://fn365images.s3.eu-west-1.amazonaws.com/teamlogos/Brentford-away_kit.png

"
            "

apif_id

" => 

55


            "

apif_logo

" => "

https://media.api-sports.io/football/teams/55.png

"
            "

short_name

" => "

Brentford

"
            "

api_token

" => "

kKnRGRahJdmPTZEDeG27OuTCUCBj8Hep6mADIfK1u7BfXSecxd3qRkh4L1mC

"
          ]
          #

changes

: []
          #

casts

: 

array:5

 [
            "

twitter_bot_enabled

" => "

boolean

"
            "

twitter_post_tweets

" => "

boolean

"
            "

twitter_dm_enabled

" => "

boolean

"
            "

twitter_landing_page

" => "

boolean

"
            "

chat_rooms

" => "

array

"
          ]
          #

classCastCache

: []
          #

attributeCastCache

: []
          #

dates

: []
          #

dateFormat

: 

null


          #

appends

: 

array:7

 [
            

0

 => "

apple_id

"
            

1

 => "

has_iap

"
            

2

 => "

has_onesignal

"
            

3

 => "

league_name

"
            

4

 => "

has_twitter

"
            

5

 => "

has_chat

"
            

6

 => "

slug

"
          ]
          #

dispatchesEvents

: []
          #

observables

: []
          #

relations

: 

array:1

 [
            "

league

" => 

App\Models

\

League {#1892 …30}
          ]
          #

touches

: []
          +

timestamps

: 

true


          #

hidden

: 

array:2

 [
            

0

 => "

fms_token

"
            

1

 => "

pem_file

"
          ]
          #

visible

: []
          #

fillable

: []
          #

guarded

: []
        }
      ]
      #

touches

: []
      +

timestamps

: 

true


      #

hidden

: []
      #

visible

: []
      #

fillable

: []
      #

guarded

: 

array:1

 [
        

0

 => "

*

"
      ]
    }
    

3

 => 

App\Models

\

LeagueTable {#1993
      #

connection

: "

mysql

"
      #

table

: "

league_tables

"
      #

primaryKey

: "

id

"
      #

keyType

: "

int

"
      +

incrementing

: 

true


      #

with

: []
      #

withCount

: []
      +

preventsLazyLoading

: 

false


      #

perPage

: 

15


      +

exists

: 

true


      +

wasRecentlyCreated

: 

false


      #

escapeWhenCastingToString

: 

false


      #

attributes

: 

array:16

 [
        "

id

" => 

4


        "

league_id

" => 

1


        "

team_id

" => 

17


        "

team_name

" => "

Tottenham Hotspur

"
        "

form

" => "

WD

"
        "

position

" => 

4


        "

played

" => 

2


        "

won

" => 

1


        "

drawn

" => 

1


        "

lost

" => 

0


        "

for

" => 

6


        "

against

" => 

3


        "

gd

" => 

3


        "

points

" => 

4


        "

created_at

" => "

2022-08-17 20:40:53

"
        "

updated_at

" => "

2022-08-17 20:40:53

"
      ]
      #

original

: 

array:16

 [
        "

id

" => 

4


        "

league_id

" => 

1


        "

team_id

" => 

17


        "

team_name

" => "

Tottenham Hotspur

"
        "

form

" => "

WD

"
        "

position

" => 

4


        "

played

" => 

2


        "

won

" => 

1


        "

drawn

" => 

1


        "

lost

" => 

0


        "

for

" => 

6


        "

against

" => 

3


        "

gd

" => 

3


        "

points

" => 

4


        "

created_at

" => "

2022-08-17 20:40:53

"
        "

updated_at

" => "

2022-08-17 20:40:53

"
      ]
      #

changes

: []
      #

casts

: []
      #

classCastCache

: []
      #

attributeCastCache

: []
      #

dates

: []
      #

dateFormat

: 

null


      #

appends

: 

array:1

 [
        

0

 => "

goals_for

"
      ]
      #

dispatchesEvents

: []
      #

observables

: []
      #

relations

: 

array:1

 [
        "

team

" => 

App\Models

\

Team {#2029
          #

connection

: "

mysql

"
          #

table

: "

teams

"
          #

primaryKey

: "

id

"
          #

keyType

: "

int

"
          +

incrementing

: 

true


          #

with

: 

array:1

 [
            

0

 => "

league

"
          ]
          #

withCount

: []
          +

preventsLazyLoading

: 

false


          #

perPage

: 

15


          +

exists

: 

true


          +

wasRecentlyCreated

: 

false


          #

escapeWhenCastingToString

: 

false


          #

attributes

: 

array:14

 [
            "

id

" => 

17


            "

name

" => "

Tottenham Hotspur

"
            "

league_id

" => 

1


            "

color

" => "

#ffffff

"
            "

alt_color

" => "

#001c58

"
            "

highlight_color

" => "

#ffffff

"
            "

text_color

" => "

#001c58

"
            "

logo

" => "

https://fn365images.s3.eu-west-1.amazonaws.com/teamlogos/Tottenham/b8238d6f-88e2-48ab-a39a-db4898a5d66b.png

"
            "

home_kit

" => "

https://fn365images.s3.eu-west-1.amazonaws.com/teamlogos/Tottenham%2BHotspur-home_kit.png

"
            "

away_kit

" => "

https://fn365images.s3.eu-west-1.amazonaws.com/teamlogos/Tottenham%2BHotspur-away_kit.png

"
            "

apif_id

" => 

47


            "

apif_logo

" => "

https://media.api-sports.io/football/teams/47.png

"
            "

short_name

" => "

Tottenham

"
            "

api_token

" => "

xd6GtKZ61QjKaq2YglfQqVb4IQoXT9aMvZgSP8hCgvVQy7DDrkQKs0BVwEWf

"
          ]
          #

original

: 

array:14

 [
            "

id

" => 

17


            "

name

" => "

Tottenham Hotspur

"
            "

league_id

" => 

1


            "

color

" => "

#ffffff

"
            "

alt_color

" => "

#001c58

"
            "

highlight_color

" => "

#ffffff

"
            "

text_color

" => "

#001c58

"
            "

logo

" => "

https://fn365images.s3.eu-west-1.amazonaws.com/teamlogos/Tottenham/b8238d6f-88e2-48ab-a39a-db4898a5d66b.png

"
            "

home_kit

" => "

https://fn365images.s3.eu-west-1.amazonaws.com/teamlogos/Tottenham%2BHotspur-home_kit.png

"
            "

away_kit

" => "

https://fn365images.s3.eu-west-1.amazonaws.com/teamlogos/Tottenham%2BHotspur-away_kit.png

"
            "

apif_id

" => 

47


            "

apif_logo

" => "

https://media.api-sports.io/football/teams/47.png

"
            "

short_name

" => "

Tottenham

"
            "

api_token

" => "

xd6GtKZ61QjKaq2YglfQqVb4IQoXT9aMvZgSP8hCgvVQy7DDrkQKs0BVwEWf

"
          ]
          #

changes

: []
          #

casts

: 

array:5

 [
            "

twitter_bot_enabled

" => "

boolean

"
            "

twitter_post_tweets

" => "

boolean

"
            "

twitter_dm_enabled

" => "

boolean

"
            "

twitter_landing_page

" => "

boolean

"
            "

chat_rooms

" => "

array

"
          ]
          #

classCastCache

: []
          #

attributeCastCache

: []
          #

dates

: []
          #

dateFormat

: 

null


          #

appends

: 

array:7

 [
            

0

 => "

apple_id

"
            

1

 => "

has_iap

"
            

2

 => "

has_onesignal

"
            

3

 => "

league_name

"
            

4

 => "

has_twitter

"
            

5

 => "

has_chat

"
            

6

 => "

slug

"
          ]
          #

dispatchesEvents

: []
          #

observables

: []
          #

relations

: 

array:1

 [
            "

league

" => 

App\Models

\

League {#1892 …30}
          ]
          #

touches

: []
          +

timestamps

: 

true


          #

hidden

: 

array:2

 [
            

0

 => "

fms_token

"
            

1

 => "

pem_file

"
          ]
          #

visible

: []
          #

fillable

: []
          #

guarded

: []
        }
      ]
      #

touches

: []
      +

timestamps

: 

true


      #

hidden

: []
      #

visible

: []
      #

fillable

: []
      #

guarded

: 

array:1

 [
        

0

 => "

*

"
      ]
    }
    

4

 => 

App\Models

\

LeagueTable {#1994
      #

connection

: "

mysql

"
      #

table

: "

league_tables

"
      #

primaryKey

: "

id

"
      #

keyType

: "

int

"
      +

incrementing

: 

true


      #

with

: []
      #

withCount

: []
      +

preventsLazyLoading

: 

false


      #

perPage

: 

15


      +

exists

: 

true


      +

wasRecentlyCreated

: 

false


      #

escapeWhenCastingToString

: 

false


      #

attributes

: 

array:16

 [
        "

id

" => 

5


        "

league_id

" => 

1


        "

team_id

" => 

11


        "

team_name

" => "

Newcastle United

"
        "

form

" => "

WD

"
        "

position

" => 

5


        "

played

" => 

2


        "

won

" => 

1


        "

drawn

" => 

1


        "

lost

" => 

0


        "

for

" => 

2


        "

against

" => 

0


        "

gd

" => 

2


        "

points

" => 

4


        "

created_at

" => "

2022-08-17 20:40:53

"
        "

updated_at

" => "

2022-08-17 20:40:53

"
      ]
      #

original

: 

array:16

 [
        "

id

" => 

5


        "

league_id

" => 

1


        "

team_id

" => 

11


        "

team_name

" => "

Newcastle United

"
        "

form

" => "

WD

"
        "

position

" => 

5


        "

played

" => 

2


        "

won

" => 

1


        "

drawn

" => 

1


        "

lost

" => 

0


        "

for

" => 

2


        "

against

" => 

0


        "

gd

" => 

2


        "

points

" => 

4


        "

created_at

" => "

2022-08-17 20:40:53

"
        "

updated_at

" => "

2022-08-17 20:40:53

"
      ]
      #

changes

: []
      #

casts

: []
      #

classCastCache

: []
      #

attributeCastCache

: []
      #

dates

: []
      #

dateFormat

: 

null


      #

appends

: 

array:1

 [
        

0

 => "

goals_for

"
      ]
      #

dispatchesEvents

: []
      #

observables

: []
      #

relations

: 

array:1

 [
        "

team

" => 

App\Models

\

Team {#2027
          #

connection

: "

mysql

"
          #

table

: "

teams

"
          #

primaryKey

: "

id

"
          #

keyType

: "

int

"
          +

incrementing

: 

true


          #

with

: 

array:1

 [
            

0

 => "

league

"
          ]
          #

withCount

: []
          +

preventsLazyLoading

: 

false


          #

perPage

: 

15


          +

exists

: 

true


          +

wasRecentlyCreated

: 

false


          #

escapeWhenCastingToString

: 

false


          #

attributes

: 

array:14

 [
            "

id

" => 

11


            "

name

" => "

Newcastle United

"
            "

league_id

" => 

1


            "

color

" => "

#000000

"
            "

alt_color

" => "

#846F4C

"
            "

highlight_color

" => "

#000000

"
            "

text_color

" => "

#ffffff

"
            "

logo

" => "

https://fn365images.s3.eu-west-1.amazonaws.com/teamlogos/Newcastle/c914bb47-e6c7-4c9d-acd9-c2e81174aa57.png

"
            "

home_kit

" => "

https://fn365images.s3.eu-west-1.amazonaws.com/teamlogos/Newcastle%2BUnited-home_kit.png

"
            "

away_kit

" => "

https://fn365images.s3.eu-west-1.amazonaws.com/teamlogos/Newcastle%2BUnited-away_kit.png

"
            "

apif_id

" => 

34


            "

apif_logo

" => "

https://media.api-sports.io/football/teams/34.png

"
            "

short_name

" => "

Newcastle

"
            "

api_token

" => "

5x9pyD1tgQmRIYAdf9kI6ixzzQC5m47VnIhk7S4x73SgVs85Ec7ZfL9nYtdn

"
          ]
          #

original

: 

array:14

 [
            "

id

" => 

11


            "

name

" => "

Newcastle United

"
            "

league_id

" => 

1


            "

color

" => "

#000000

"
            "

alt_color

" => "

#846F4C

"
            "

highlight_color

" => "

#000000

"
            "

text_color

" => "

#ffffff

"
            "

logo

" => "

https://fn365images.s3.eu-west-1.amazonaws.com/teamlogos/Newcastle/c914bb47-e6c7-4c9d-acd9-c2e81174aa57.png

"
            "

home_kit

" => "

https://fn365images.s3.eu-west-1.amazonaws.com/teamlogos/Newcastle%2BUnited-home_kit.png

"
            "

away_kit

" => "

https://fn365images.s3.eu-west-1.amazonaws.com/teamlogos/Newcastle%2BUnited-away_kit.png

"
            "

apif_id

" => 

34


            "

apif_logo

" => "

https://media.api-sports.io/football/teams/34.png

"
            "

short_name

" => "

Newcastle

"
            "

api_token

" => "

5x9pyD1tgQmRIYAdf9kI6ixzzQC5m47VnIhk7S4x73SgVs85Ec7ZfL9nYtdn

"
          ]
          #

changes

: []
          #

casts

: 

array:5

 [
            "

twitter_bot_enabled

" => "

boolean

"
            "

twitter_post_tweets

" => "

boolean

"
            "

twitter_dm_enabled

" => "

boolean

"
            "

twitter_landing_page

" => "

boolean

"
            "

chat_rooms

" => "

array

"
          ]
          #

classCastCache

: []
          #

attributeCastCache

: []
          #

dates

: []
          #

dateFormat

: 

null


          #

appends

: 

array:7

 [
            

0

 => "

apple_id

"
            

1

 => "

has_iap

"
            

2

 => "

has_onesignal

"
            

3

 => "

league_name

"
            

4

 => "

has_twitter

"
            

5

 => "

has_chat

"
            

6

 => "

slug

"
          ]
          #

dispatchesEvents

: []
          #

observables

: []
          #

relations

: 

array:1

 [
            "

league

" => 

App\Models

\

League {#1892 …30}
          ]
          #

touches

: []
          +

timestamps

: 

true


          #

hidden

: 

array:2

 [
            

0

 => "

fms_token

"
            

1

 => "

pem_file

"
          ]
          #

visible

: []
          #

fillable

: []
          #

guarded

: []
        }
      ]
      #

touches

: []
      +

timestamps

: 

true


      #

hidden

: []
      #

visible

: []
      #

fillable

: []
      #

guarded

: 

array:1

 [
        

0

 => "

*

"
      ]
    }
    

5

 => 

App\Models

\

LeagueTable {#1995
      #

connection

: "

mysql

"
      #

table

: "

league_tables

"
      #

primaryKey

: "

id

"
      #

keyType

: "

int

"
      +

incrementing

: 

true


      #

with

: []
      #

withCount

: []
      +

preventsLazyLoading

: 

false


      #

perPage

: 

15


      +

exists

: 

true


      +

wasRecentlyCreated

: 

false


      #

escapeWhenCastingToString

: 

false


      #

attributes

: 

array:16

 [
        "

id

" => 

7


        "

league_id

" => 

1


        "

team_id

" => 

26


        "

team_name

" => "

Leeds United

"
        "

form

" => "

WD

"
        "

position

" => 

6


        "

played

" => 

2


        "

won

" => 

1


        "

drawn

" => 

1


        "

lost

" => 

0


        "

for

" => 

4


        "

against

" => 

3


        "

gd

" => 

1


        "

points

" => 

4


        "

created_at

" => "

2022-08-17 20:40:53

"
        "

updated_at

" => "

2022-08-17 20:40:53

"
      ]
      #

original

: 

array:16

 [
        "

id

" => 

7


        "

league_id

" => 

1


        "

team_id

" => 

26


        "

team_name

" => "

Leeds United

"
        "

form

" => "

WD

"
        "

position

" => 

6


        "

played

" => 

2


        "

won

" => 

1


        "

drawn

" => 

1


        "

lost

" => 

0


        "

for

" => 

4


        "

against

" => 

3


        "

gd

" => 

1


        "

points

" => 

4


        "

created_at

" => "

2022-08-17 20:40:53

"
        "

updated_at

" => "

2022-08-17 20:40:53

"
      ]
      #

changes

: []
      #

casts

: []
      #

classCastCache

: []
      #

attributeCastCache

: []
      #

dates

: []
      #

dateFormat

: 

null


      #

appends

: 

array:1

 [
        

0

 => "

goals_for

"
      ]
      #

dispatchesEvents

: []
      #

observables

: []
      #

relations

: 

array:1

 [
        "

team

" => 

App\Models

\

Team {#2031
          #

connection

: "

mysql

"
          #

table

: "

teams

"
          #

primaryKey

: "

id

"
          #

keyType

: "

int

"
          +

incrementing

: 

true


          #

with

: 

array:1

 [
            

0

 => "

league

"
          ]
          #

withCount

: []
          +

preventsLazyLoading

: 

false


          #

perPage

: 

15


          +

exists

: 

true


          +

wasRecentlyCreated

: 

false


          #

escapeWhenCastingToString

: 

false


          #

attributes

: 

array:14

 [
            "

id

" => 

26


            "

name

" => "

Leeds United

"
            "

league_id

" => 

1


            "

color

" => "

#ffffff

"
            "

alt_color

" => "

#ffcd00

"
            "

highlight_color

" => "

#0053A0

"
            "

text_color

" => "

#0053A0

"
            "

logo

" => "

https://fn365images.s3.eu-west-1.amazonaws.com/teamlogos/Leeds/707ac348-4941-4637-a064-6fcd0ba76a46.png

"
            "

home_kit

" => "

https://fn365images.s3.eu-west-1.amazonaws.com/teamlogos/Leeds%2BUnited-home_kit.png

"
            "

away_kit

" => "

https://fn365images.s3.eu-west-1.amazonaws.com/teamlogos/Leeds%2BUnited-away_kit.png

"
            "

apif_id

" => 

63


            "

apif_logo

" => "

https://media.api-sports.io/football/teams/63.png

"
            "

short_name

" => "

Leeds

"
            "

api_token

" => "

PeykklaGFclDtaJC4PHh57XIQkYOktKCKPaKTgnbnX1tcU5HwJhWfMq8WrGz

"
          ]
          #

original

: 

array:14

 [
            "

id

" => 

26


            "

name

" => "

Leeds United

"
            "

league_id

" => 

1


            "

color

" => "

#ffffff

"
            "

alt_color

" => "

#ffcd00

"
            "

highlight_color

" => "

#0053A0

"
            "

text_color

" => "

#0053A0

"
            "

logo

" => "

https://fn365images.s3.eu-west-1.amazonaws.com/teamlogos/Leeds/707ac348-4941-4637-a064-6fcd0ba76a46.png

"
            "

home_kit

" => "

https://fn365images.s3.eu-west-1.amazonaws.com/teamlogos/Leeds%2BUnited-home_kit.png

"
            "

away_kit

" => "

https://fn365images.s3.eu-west-1.amazonaws.com/teamlogos/Leeds%2BUnited-away_kit.png

"
            "

apif_id

" => 

63


            "

apif_logo

" => "

https://media.api-sports.io/football/teams/63.png

"
            "

short_name

" => "

Leeds

"
            "

api_token

" => "

PeykklaGFclDtaJC4PHh57XIQkYOktKCKPaKTgnbnX1tcU5HwJhWfMq8WrGz

"
          ]
          #

changes

: []
          #

casts

: 

array:5

 [
            "

twitter_bot_enabled

" => "

boolean

"
            "

twitter_post_tweets

" => "

boolean

"
            "

twitter_dm_enabled

" => "

boolean

"
            "

twitter_landing_page

" => "

boolean

"
            "

chat_rooms

" => "

array

"
          ]
          #

classCastCache

: []
          #

attributeCastCache

: []
          #

dates

: []
          #

dateFormat

: 

null


          #

appends

: 

array:7

 [
            

0

 => "

apple_id

"
            

1

 => "

has_iap

"
            

2

 => "

has_onesignal

"
            

3

 => "

league_name

"
            

4

 => "

has_twitter

"
            

5

 => "

has_chat

"
            

6

 => "

slug

"
          ]
          #

dispatchesEvents

: []
          #

observables

: []
          #

relations

: 

array:1

 [
            "

league

" => 

App\Models

\

League {#1892 …30}
          ]
          #

touches

: []
          +

timestamps

: 

true


          #

hidden

: 

array:2

 [
            

0

 => "

fms_token

"
            

1

 => "

pem_file

"
          ]
          #

visible

: []
          #

fillable

: []
          #

guarded

: []
        }
      ]
      #

touches

: []
      +

timestamps

: 

true


      #

hidden

: []
      #

visible

: []
      #

fillable

: []
      #

guarded

: 

array:1

 [
        

0

 => "

*

"
      ]
    }
    

6

 => 

App\Models

\

LeagueTable {#1996
      #

connection

: "

mysql

"
      #

table

: "

league_tables

"
      #

primaryKey

: "

id

"
      #

keyType

: "

int

"
      +

incrementing

: 

true


      #

with

: []
      #

withCount

: []
      +

preventsLazyLoading

: 

false


      #

perPage

: 

15


      +

exists

: 

true


      +

wasRecentlyCreated

: 

false


      #

escapeWhenCastingToString

: 

false


      #

attributes

: 

array:16

 [
        "

id

" => 

9


        "

league_id

" => 

1


        "

team_id

" => 

4


        "

team_name

" => "

Chelsea

"
        "

form

" => "

WD

"
        "

position

" => 

7


        "

played

" => 

2


        "

won

" => 

1


        "

drawn

" => 

1


        "

lost

" => 

0


        "

for

" => 

3


        "

against

" => 

2


        "

gd

" => 

1


        "

points

" => 

4


        "

created_at

" => "

2022-08-17 20:40:53

"
        "

updated_at

" => "

2022-08-17 20:40:53

"
      ]
      #

original

: 

array:16

 [
        "

id

" => 

9


        "

league_id

" => 

1


        "

team_id

" => 

4


        "

team_name

" => "

Chelsea

"
        "

form

" => "

WD

"
        "

position

" => 

7


        "

played

" => 

2


        "

won

" => 

1


        "

drawn

" => 

1


        "

lost

" => 

0


        "

for

" => 

3


        "

against

" => 

2


        "

gd

" => 

1


        "

points

" => 

4


        "

created_at

" => "

2022-08-17 20:40:53

"
        "

updated_at

" => "

2022-08-17 20:40:53

"
      ]
      #

changes

: []
      #

casts

: []
      #

classCastCache

: []
      #

attributeCastCache

: []
      #

dates

: []
      #

dateFormat

: 

null


      #

appends

: 

array:1

 [
        

0

 => "

goals_for

"
      ]
      #

dispatchesEvents

: []
      #

observables

: []
      #

relations

: 

array:1

 [
        "

team

" => 

App\Models

\

Team {#2020
          #

connection

: "

mysql

"
          #

table

: "

teams

"
          #

primaryKey

: "

id

"
          #

keyType

: "

int

"
          +

incrementing

: 

true


          #

with

: 

array:1

 [
            

0

 => "

league

"
          ]
          #

withCount

: []
          +

preventsLazyLoading

: 

false


          #

perPage

: 

15


          +

exists

: 

true


          +

wasRecentlyCreated

: 

false


          #

escapeWhenCastingToString

: 

false


          #

attributes

: 

array:14

 [
            "

id

" => 

4


            "

name

" => "

Chelsea

"
            "

league_id

" => 

1


            "

color

" => "

#034694

"
            "

alt_color

" => "

#000000

"
            "

highlight_color

" => "

#034694

"
            "

text_color

" => "

#ffffff

"
            "

logo

" => "

https://fn365images.s3.eu-west-1.amazonaws.com/teamlogos/Chelsea/a40d209e-566d-4fcd-a815-db3ceea27ad3.png

"
            "

home_kit

" => "

https://fn365images.s3.eu-west-1.amazonaws.com/teamlogos/Chelsea-home_kit.png

"
            "

away_kit

" => "

https://fn365images.s3.eu-west-1.amazonaws.com/teamlogos/Chelsea-away_kit.png

"
            "

apif_id

" => 

49


            "

apif_logo

" => "

https://media.api-sports.io/football/teams/49.png

"
            "

short_name

" => "

Chelsea

"
            "

api_token

" => "

evPXqIujNMfqwNrQHKmZSG8oEZaQ4iUQy0Dp3AIUqRpJHuAmhIzcJmhniA6C

"
          ]
          #

original

: 

array:14

 [
            "

id

" => 

4


            "

name

" => "

Chelsea

"
            "

league_id

" => 

1


            "

color

" => "

#034694

"
            "

alt_color

" => "

#000000

"
            "

highlight_color

" => "

#034694

"
            "

text_color

" => "

#ffffff

"
            "

logo

" => "

https://fn365images.s3.eu-west-1.amazonaws.com/teamlogos/Chelsea/a40d209e-566d-4fcd-a815-db3ceea27ad3.png

"
            "

home_kit

" => "

https://fn365images.s3.eu-west-1.amazonaws.com/teamlogos/Chelsea-home_kit.png

"
            "

away_kit

" => "

https://fn365images.s3.eu-west-1.amazonaws.com/teamlogos/Chelsea-away_kit.png

"
            "

apif_id

" => 

49


            "

apif_logo

" => "

https://media.api-sports.io/football/teams/49.png

"
            "

short_name

" => "

Chelsea

"
            "

api_token

" => "

evPXqIujNMfqwNrQHKmZSG8oEZaQ4iUQy0Dp3AIUqRpJHuAmhIzcJmhniA6C

"
          ]
          #

changes

: []
          #

casts

: 

array:5

 [
            "

twitter_bot_enabled

" => "

boolean

"
            "

twitter_post_tweets

" => "

boolean

"
            "

twitter_dm_enabled

" => "

boolean

"
            "

twitter_landing_page

" => "

boolean

"
            "

chat_rooms

" => "

array

"
          ]
          #

classCastCache

: []
          #

attributeCastCache

: []
          #

dates

: []
          #

dateFormat

: 

null


          #

appends

: 

array:7

 [
            

0

 => "

apple_id

"
            

1

 => "

has_iap

"
            

2

 => "

has_onesignal

"
            

3

 => "

league_name

"
            

4

 => "

has_twitter

"
            

5

 => "

has_chat

"
            

6

 => "

slug

"
          ]
          #

dispatchesEvents

: []
          #

observables

: []
          #

relations

: 

array:1

 [
            "

league

" => 

App\Models

\

League {#1892 …30}
          ]
          #

touches

: []
          +

timestamps

: 

true


          #

hidden

: 

array:2

 [
            

0

 => "

fms_token

"
            

1

 => "

pem_file

"
          ]
          #

visible

: []
          #

fillable

: []
          #

guarded

: []
        }
      ]
      #

touches

: []
      +

timestamps

: 

true


      #

hidden

: []
      #

visible

: []
      #

fillable

: []
      #

guarded

: 

array:1

 [
        

0

 => "

*

"
      ]
    }
    

7

 => 

App\Models

\

LeagueTable {#1997
      #

connection

: "

mysql

"
      #

table

: "

league_tables

"
      #

primaryKey

: "

id

"
      #

keyType

: "

int

"
      +

incrementing

: 

true


      #

with

: []
      #

withCount

: []
      +

preventsLazyLoading

: 

false


      #

perPage

: 

15


      +

exists

: 

true


      +

wasRecentlyCreated

: 

false


      #

escapeWhenCastingToString

: 

false


      #

attributes

: 

array:16

 [
        "

id

" => 

11


        "

league_id

" => 

1


        "

team_id

" => 

29


        "

team_name

" => "

Brighton & Hove Albion

"
        "

form

" => "

WD

"
        "

position

" => 

8


        "

played

" => 

2


        "

won

" => 

1


        "

drawn

" => 

1


        "

lost

" => 

0


        "

for

" => 

2


        "

against

" => 

1


        "

gd

" => 

1


        "

points

" => 

4


        "

created_at

" => "

2022-08-17 20:40:53

"
        "

updated_at

" => "

2022-08-17 20:40:53

"
      ]
      #

original

: 

array:16

 [
        "

id

" => 

11


        "

league_id

" => 

1


        "

team_id

" => 

29


        "

team_name

" => "

Brighton & Hove Albion

"
        "

form

" => "

WD

"
        "

position

" => 

8


        "

played

" => 

2


        "

won

" => 

1


        "

drawn

" => 

1


        "

lost

" => 

0


        "

for

" => 

2


        "

against

" => 

1


        "

gd

" => 

1


        "

points

" => 

4


        "

created_at

" => "

2022-08-17 20:40:53

"
        "

updated_at

" => "

2022-08-17 20:40:53

"
      ]
      #

changes

: []
      #

casts

: []
      #

classCastCache

: []
      #

attributeCastCache

: []
      #

dates

: []
      #

dateFormat

: 

null


      #

appends

: 

array:1

 [
        

0

 => "

goals_for

"
      ]
      #

dispatchesEvents

: []
      #

observables

: []
      #

relations

: 

array:1

 [
        "

team

" => 

App\Models

\

Team {#2032
          #

connection

: "

mysql

"
          #

table

: "

teams

"
          #

primaryKey

: "

id

"
          #

keyType

: "

int

"
          +

incrementing

: 

true


          #

with

: 

array:1

 [
            

0

 => "

league

"
          ]
          #

withCount

: []
          +

preventsLazyLoading

: 

false


          #

perPage

: 

15


          +

exists

: 

true


          +

wasRecentlyCreated

: 

false


          #

escapeWhenCastingToString

: 

false


          #

attributes

: 

array:14

 [
            "

id

" => 

29


            "

name

" => "

Brighton & Hove Albion

"
            "

league_id

" => 

1


            "

color

" => "

#0054a6

"
            "

alt_color

" => "

#1c1c1c

"
            "

highlight_color

" => "

#0054a6

"
            "

text_color

" => "

#ffffff

"
            "

logo

" => "

https://fn365images.s3.eu-west-1.amazonaws.com/teamlogos/Brighton/465d2856-60c0-4c03-8d97-6e3643a011dd.png

"
            "

home_kit

" => "

https://fn365images.s3.eu-west-1.amazonaws.com/teamlogos/Brighton%2B%2526%2BHove%2BAlbion-home_kit.png

"
            "

away_kit

" => "

https://fn365images.s3.eu-west-1.amazonaws.com/teamlogos/Brighton%2B%2526%2BHove%2BAlbion-away_kit.png

"
            "

apif_id

" => 

51


            "

apif_logo

" => "

https://media.api-sports.io/football/teams/51.png

"
            "

short_name

" => "

Brighton

"
            "

api_token

" => "

n3sohHelC3x6hbytzTUshZ2h6lJ8QKsRnzV0Xd923qBzELwpNWInNsEanC8a

"
          ]
          #

original

: 

array:14

 [
            "

id

" => 

29


            "

name

" => "

Brighton & Hove Albion

"
            "

league_id

" => 

1


            "

color

" => "

#0054a6

"
            "

alt_color

" => "

#1c1c1c

"
            "

highlight_color

" => "

#0054a6

"
            "

text_color

" => "

#ffffff

"
            "

logo

" => "

https://fn365images.s3.eu-west-1.amazonaws.com/teamlogos/Brighton/465d2856-60c0-4c03-8d97-6e3643a011dd.png

"
            "

home_kit

" => "

https://fn365images.s3.eu-west-1.amazonaws.com/teamlogos/Brighton%2B%2526%2BHove%2BAlbion-home_kit.png

"
            "

away_kit

" => "

https://fn365images.s3.eu-west-1.amazonaws.com/teamlogos/Brighton%2B%2526%2BHove%2BAlbion-away_kit.png

"
            "

apif_id

" => 

51


            "

apif_logo

" => "

https://media.api-sports.io/football/teams/51.png

"
            "

short_name

" => "

Brighton

"
            "

api_token

" => "

n3sohHelC3x6hbytzTUshZ2h6lJ8QKsRnzV0Xd923qBzELwpNWInNsEanC8a

"
          ]
          #

changes

: []
          #

casts

: 

array:5

 [
            "

twitter_bot_enabled

" => "

boolean

"
            "

twitter_post_tweets

" => "

boolean

"
            "

twitter_dm_enabled

" => "

boolean

"
            "

twitter_landing_page

" => "

boolean

"
            "

chat_rooms

" => "

array

"
          ]
          #

classCastCache

: []
          #

attributeCastCache

: []
          #

dates

: []
          #

dateFormat

: 

null


          #

appends

: 

array:7

 [
            

0

 => "

apple_id

"
            

1

 => "

has_iap

"
            

2

 => "

has_onesignal

"
            

3

 => "

league_name

"
            

4

 => "

has_twitter

"
            

5

 => "

has_chat

"
            

6

 => "

slug

"
          ]
          #

dispatchesEvents

: []
          #

observables

: []
          #

relations

: 

array:1

 [
            "

league

" => 

App\Models

\

League {#1892 …30}
          ]
          #

touches

: []
          +

timestamps

: 

true


          #

hidden

: 

array:2

 [
            

0

 => "

fms_token

"
            

1

 => "

pem_file

"
          ]
          #

visible

: []
          #

fillable

: []
          #

guarded

: []
        }
      ]
      #

touches

: []
      +

timestamps

: 

true


      #

hidden

: []
      #

visible

: []
      #

fillable

: []
      #

guarded

: 

array:1

 [
        

0

 => "

*

"
      ]
    }
    

8

 => 

App\Models

\

LeagueTable {#1998
      #

connection

: "

mysql

"
      #

table

: "

league_tables

"
      #

primaryKey

: "

id

"
      #

keyType

: "

int

"
      +

incrementing

: 

true


      #

with

: []
      #

withCount

: []
      +

preventsLazyLoading

: 

false


      #

perPage

: 

15


      +

exists

: 

true


      +

wasRecentlyCreated

: 

false


      #

escapeWhenCastingToString

: 

false


      #

attributes

: 

array:16

 [
        "

id

" => 

13


        "

league_id

" => 

1


        "

team_id

" => 

2


        "

team_name

" => "

Aston Villa

"
        "

form

" => "

LW

"
        "

position

" => 

9


        "

played

" => 

2


        "

won

" => 

1


        "

drawn

" => 

0


        "

lost

" => 

1


        "

for

" => 

2


        "

against

" => 

3


        "

gd

" => 

-1


        "

points

" => 

3


        "

created_at

" => "

2022-08-17 20:40:53

"
        "

updated_at

" => "

2022-08-17 20:40:53

"
      ]
      #

original

: 

array:16

 [
        "

id

" => 

13


        "

league_id

" => 

1


        "

team_id

" => 

2


        "

team_name

" => "

Aston Villa

"
        "

form

" => "

LW

"
        "

position

" => 

9


        "

played

" => 

2


        "

won

" => 

1


        "

drawn

" => 

0


        "

lost

" => 

1


        "

for

" => 

2


        "

against

" => 

3


        "

gd

" => 

-1


        "

points

" => 

3


        "

created_at

" => "

2022-08-17 20:40:53

"
        "

updated_at

" => "

2022-08-17 20:40:53

"
      ]
      #

changes

: []
      #

casts

: []
      #

classCastCache

: []
      #

attributeCastCache

: []
      #

dates

: []
      #

dateFormat

: 

null


      #

appends

: 

array:1

 [
        

0

 => "

goals_for

"
      ]
      #

dispatchesEvents

: []
      #

observables

: []
      #

relations

: 

array:1

 [
        "

team

" => 

App\Models

\

Team {#2018
          #

connection

: "

mysql

"
          #

table

: "

teams

"
          #

primaryKey

: "

id

"
          #

keyType

: "

int

"
          +

incrementing

: 

true


          #

with

: 

array:1

 [
            

0

 => "

league

"
          ]
          #

withCount

: []
          +

preventsLazyLoading

: 

false


          #

perPage

: 

15


          +

exists

: 

true


          +

wasRecentlyCreated

: 

false


          #

escapeWhenCastingToString

: 

false


          #

attributes

: 

array:14

 [
            "

id

" => 

2


            "

name

" => "

Aston Villa

"
            "

league_id

" => 

1


            "

color

" => "

#57002b

"
            "

alt_color

" => "

#94BEE5

"
            "

highlight_color

" => "

#57002b

"
            "

text_color

" => "

#ffffff

"
            "

logo

" => "

https://fn365images.s3.eu-west-1.amazonaws.com/teamlogos/Villa/767d390d-992b-4f3b-aece-648e0641939c.png

"
            "

home_kit

" => "

https://fn365images.s3.eu-west-1.amazonaws.com/teamlogos/Aston%2BVilla-home_kit.png

"
            "

away_kit

" => "

https://fn365images.s3.eu-west-1.amazonaws.com/teamlogos/Aston%2BVilla-away_kit.png

"
            "

apif_id

" => 

66


            "

apif_logo

" => "

https://media.api-sports.io/football/teams/66.png

"
            "

short_name

" => "

Villa

"
            "

api_token

" => "

xrHEnhJWn35RSPmoglbBZIX87MjoDVtdCuLYIARWnW8gpEGpMXknThOG1J9S

"
          ]
          #

original

: 

array:14

 [
            "

id

" => 

2


            "

name

" => "

Aston Villa

"
            "

league_id

" => 

1


            "

color

" => "

#57002b

"
            "

alt_color

" => "

#94BEE5

"
            "

highlight_color

" => "

#57002b

"
            "

text_color

" => "

#ffffff

"
            "

logo

" => "

https://fn365images.s3.eu-west-1.amazonaws.com/teamlogos/Villa/767d390d-992b-4f3b-aece-648e0641939c.png

"
            "

home_kit

" => "

https://fn365images.s3.eu-west-1.amazonaws.com/teamlogos/Aston%2BVilla-home_kit.png

"
            "

away_kit

" => "

https://fn365images.s3.eu-west-1.amazonaws.com/teamlogos/Aston%2BVilla-away_kit.png

"
            "

apif_id

" => 

66


            "

apif_logo

" => "

https://media.api-sports.io/football/teams/66.png

"
            "

short_name

" => "

Villa

"
            "

api_token

" => "

xrHEnhJWn35RSPmoglbBZIX87MjoDVtdCuLYIARWnW8gpEGpMXknThOG1J9S

"
          ]
          #

changes

: []
          #

casts

: 

array:5

 [
            "

twitter_bot_enabled

" => "

boolean

"
            "

twitter_post_tweets

" => "

boolean

"
            "

twitter_dm_enabled

" => "

boolean

"
            "

twitter_landing_page

" => "

boolean

"
            "

chat_rooms

" => "

array

"
          ]
          #

classCastCache

: []
          #

attributeCastCache

: []
          #

dates

: []
          #

dateFormat

: 

null


          #

appends

: 

array:7

 [
            

0

 => "

apple_id

"
            

1

 => "

has_iap

"
            

2

 => "

has_onesignal

"
            

3

 => "

league_name

"
            

4

 => "

has_twitter

"
            

5

 => "

has_chat

"
            

6

 => "

slug

"
          ]
          #

dispatchesEvents

: []
          #

observables

: []
          #

relations

: 

array:1

 [
            "

league

" => 

App\Models

\

League {#1892 …30}
          ]
          #

touches

: []
          +

timestamps

: 

true


          #

hidden

: 

array:2

 [
            

0

 => "

fms_token

"
            

1

 => "

pem_file

"
          ]
          #

visible

: []
          #

fillable

: []
          #

guarded

: []
        }
      ]
      #

touches

: []
      +

timestamps

: 

true


      #

hidden

: []
      #

visible

: []
      #

fillable

: []
      #

guarded

: 

array:1

 [
        

0

 => "

*

"
      ]
    }
    

9

 => 

App\Models

\

LeagueTable {#1999
      #

connection

: "

mysql

"
      #

table

: "

league_tables

"
      #

primaryKey

: "

id

"
      #

keyType

: "

int

"
      +

incrementing

: 

true


      #

with

: []
      #

withCount

: []
      +

preventsLazyLoading

: 

false


      #

perPage

: 

15


      +

exists

: 

true


      +

wasRecentlyCreated

: 

false


      #

escapeWhenCastingToString

: 

false


      #

attributes

: 

array:16

 [
        "

id

" => 

14


        "

league_id

" => 

1


        "

team_id

" => 

32


        "

team_name

" => "

Nottingham Forest

"
        "

form

" => "

LW

"
        "

position

" => 

10


        "

played

" => 

2


        "

won

" => 

1


        "

drawn

" => 

0


        "

lost

" => 

1


        "

for

" => 

1


        "

against

" => 

2


        "

gd

" => 

-1


        "

points

" => 

3


        "

created_at

" => "

2022-08-17 20:40:53

"
        "

updated_at

" => "

2022-08-17 20:40:53

"
      ]
      #

original

: 

array:16

 [
        "

id

" => 

14


        "

league_id

" => 

1


        "

team_id

" => 

32


        "

team_name

" => "

Nottingham Forest

"
        "

form

" => "

LW

"
        "

position

" => 

10


        "

played

" => 

2


        "

won

" => 

1


        "

drawn

" => 

0


        "

lost

" => 

1


        "

for

" => 

1


        "

against

" => 

2


        "

gd

" => 

-1


        "

points

" => 

3


        "

created_at

" => "

2022-08-17 20:40:53

"
        "

updated_at

" => "

2022-08-17 20:40:53

"
      ]
      #

changes

: []
      #

casts

: []
      #

classCastCache

: []
      #

attributeCastCache

: []
      #

dates

: []
      #

dateFormat

: 

null


      #

appends

: 

array:1

 [
        

0

 => "

goals_for

"
      ]
      #

dispatchesEvents

: []
      #

observables

: []
      #

relations

: 

array:1

 [
        "

team

" => 

App\Models

\

Team {#2034
          #

connection

: "

mysql

"
          #

table

: "

teams

"
          #

primaryKey

: "

id

"
          #

keyType

: "

int

"
          +

incrementing

: 

true


          #

with

: 

array:1

 [
            

0

 => "

league

"
          ]
          #

withCount

: []
          +

preventsLazyLoading

: 

false


          #

perPage

: 

15


          +

exists

: 

true


          +

wasRecentlyCreated

: 

false


          #

escapeWhenCastingToString

: 

false


          #

attributes

: 

array:14

 [
            "

id

" => 

32


            "

name

" => "

Nottingham Forest

"
            "

league_id

" => 

1


            "

color

" => "

#DA291C

"
            "

alt_color

" => "

#000000

"
            "

highlight_color

" => "

#DA291C

"
            "

text_color

" => "

#ffffff

"
            "

logo

" => "

https://fn365images.s3.eu-west-1.amazonaws.com/teamlogos/Forest/7fd6382e-ddf9-43f1-9a2e-6075bc059714.png

"
            "

home_kit

" => "

https://fn365images.s3.eu-west-1.amazonaws.com/teamlogos/Nottingham%2BForest-home_kit.png

"
            "

away_kit

" => "

https://fn365images.s3.eu-west-1.amazonaws.com/teamlogos/Nottingham%2BForest-away_kit.png

"
            "

apif_id

" => 

65


            "

apif_logo

" => "

https://media.api-sports.io/football/teams/65.png

"
            "

short_name

" => "

Forest

"
            "

api_token

" => "

ks7FKTuN50Ccgq9JLKH3YbpzYS0g76oLCfbCOk4bysCiXZEEwbDamS4QvZgI

"
          ]
          #

original

: 

array:14

 [
            "

id

" => 

32


            "

name

" => "

Nottingham Forest

"
            "

league_id

" => 

1


            "

color

" => "

#DA291C

"
            "

alt_color

" => "

#000000

"
            "

highlight_color

" => "

#DA291C

"
            "

text_color

" => "

#ffffff

"
            "

logo

" => "

https://fn365images.s3.eu-west-1.amazonaws.com/teamlogos/Forest/7fd6382e-ddf9-43f1-9a2e-6075bc059714.png

"
            "

home_kit

" => "

https://fn365images.s3.eu-west-1.amazonaws.com/teamlogos/Nottingham%2BForest-home_kit.png

"
            "

away_kit

" => "

https://fn365images.s3.eu-west-1.amazonaws.com/teamlogos/Nottingham%2BForest-away_kit.png

"
            "

apif_id

" => 

65


            "

apif_logo

" => "

https://media.api-sports.io/football/teams/65.png

"
            "

short_name

" => "

Forest

"
            "

api_token

" => "

ks7FKTuN50Ccgq9JLKH3YbpzYS0g76oLCfbCOk4bysCiXZEEwbDamS4QvZgI

"
          ]
          #

changes

: []
          #

casts

: 

array:5

 [
            "

twitter_bot_enabled

" => "

boolean

"
            "

twitter_post_tweets

" => "

boolean

"
            "

twitter_dm_enabled

" => "

boolean

"
            "

twitter_landing_page

" => "

boolean

"
            "

chat_rooms

" => "

array

"
          ]
          #

classCastCache

: []
          #

attributeCastCache

: []
          #

dates

: []
          #

dateFormat

: 

null


          #

appends

: 

array:7

 [
            

0

 => "

apple_id

"
            

1

 => "

has_iap

"
            

2

 => "

has_onesignal

"
            

3

 => "

league_name

"
            

4

 => "

has_twitter

"
            

5

 => "

has_chat

"
            

6

 => "

slug

"
          ]
          #

dispatchesEvents

: []
          #

observables

: []
          #

relations

: 

array:1

 [
            "

league

" => 

App\Models

\

League {#1892 …30}
          ]
          #

touches

: []
          +

timestamps

: 

true


          #

hidden

: 

array:2

 [
            

0

 => "

fms_token

"
            

1

 => "

pem_file

"
          ]
          #

visible

: []
          #

fillable

: []
          #

guarded

: []
        }
      ]
      #

touches

: []
      +

timestamps

: 

true


      #

hidden

: []
      #

visible

: []
      #

fillable

: []
      #

guarded

: 

array:1

 [
        

0

 => "

*

"
      ]
    }
    

10

 => 

App\Models

\

LeagueTable {#2000
      #

connection

: "

mysql

"
      #

table

: "

league_tables

"
      #

primaryKey

: "

id

"
      #

keyType

: "

int

"
      +

incrementing

: 

true


      #

with

: []
      #

withCount

: []
      +

preventsLazyLoading

: 

false


      #

perPage

: 

15


      +

exists

: 

true


      +

wasRecentlyCreated

: 

false


      #

escapeWhenCastingToString

: 

false


      #

attributes

: 

array:16

 [
        "

id

" => 

16


        "

league_id

" => 

1


        "

team_id

" => 

3


        "

team_name

" => "

AFC Bournemouth

"
        "

form

" => "

WL

"
        "

position

" => 

11


        "

played

" => 

2


        "

won

" => 

1


        "

drawn

" => 

0


        "

lost

" => 

1


        "

for

" => 

2


        "

against

" => 

4


        "

gd

" => 

-2


        "

points

" => 

3


        "

created_at

" => "

2022-08-17 20:40:53

"
        "

updated_at

" => "

2022-08-17 20:40:53

"
      ]
      #

original

: 

array:16

 [
        "

id

" => 

16


        "

league_id

" => 

1


        "

team_id

" => 

3


        "

team_name

" => "

AFC Bournemouth

"
        "

form

" => "

WL

"
        "

position

" => 

11


        "

played

" => 

2


        "

won

" => 

1


        "

drawn

" => 

0


        "

lost

" => 

1


        "

for

" => 

2


        "

against

" => 

4


        "

gd

" => 

-2


        "

points

" => 

3


        "

created_at

" => "

2022-08-17 20:40:53

"
        "

updated_at

" => "

2022-08-17 20:40:53

"
      ]
      #

changes

: []
      #

casts

: []
      #

classCastCache

: []
      #

attributeCastCache

: []
      #

dates

: []
      #

dateFormat

: 

null


      #

appends

: 

array:1

 [
        

0

 => "

goals_for

"
      ]
      #

dispatchesEvents

: []
      #

observables

: []
      #

relations

: 

array:1

 [
        "

team

" => 

App\Models

\

Team {#2019
          #

connection

: "

mysql

"
          #

table

: "

teams

"
          #

primaryKey

: "

id

"
          #

keyType

: "

int

"
          +

incrementing

: 

true


          #

with

: 

array:1

 [
            

0

 => "

league

"
          ]
          #

withCount

: []
          +

preventsLazyLoading

: 

false


          #

perPage

: 

15


          +

exists

: 

true


          +

wasRecentlyCreated

: 

false


          #

escapeWhenCastingToString

: 

false


          #

attributes

: 

array:14

 [
            "

id

" => 

3


            "

name

" => "

Bournemouth

"
            "

league_id

" => 

1


            "

color

" => "

#000000

"
            "

alt_color

" => "

#d92a1f

"
            "

highlight_color

" => "

#000000

"
            "

text_color

" => "

#ffffff

"
            "

logo

" => "

https://fn365images.s3.eu-west-1.amazonaws.com/teamlogos/Bournemouth/be66a306-55fa-4202-883f-68e41deefa5c.png

"
            "

home_kit

" => "

https://fn365images.s3.eu-west-1.amazonaws.com/teamlogos/Bournemouth-home_kit.png

"
            "

away_kit

" => "

https://fn365images.s3.eu-west-1.amazonaws.com/teamlogos/Bournemouth-away_kit.png

"
            "

apif_id

" => 

35


            "

apif_logo

" => "

https://media.api-sports.io/football/teams/35.png

"
            "

short_name

" => "

Bournemouth

"
            "

api_token

" => "

rAxS4d1wv3PmGAkyVCeZqs9ttL5x1213RepY4giOHb4pqZLmMabHtY5FWzJL

"
          ]
          #

original

: 

array:14

 [
            "

id

" => 

3


            "

name

" => "

Bournemouth

"
            "

league_id

" => 

1


            "

color

" => "

#000000

"
            "

alt_color

" => "

#d92a1f

"
            "

highlight_color

" => "

#000000

"
            "

text_color

" => "

#ffffff

"
            "

logo

" => "

https://fn365images.s3.eu-west-1.amazonaws.com/teamlogos/Bournemouth/be66a306-55fa-4202-883f-68e41deefa5c.png

"
            "

home_kit

" => "

https://fn365images.s3.eu-west-1.amazonaws.com/teamlogos/Bournemouth-home_kit.png

"
            "

away_kit

" => "

https://fn365images.s3.eu-west-1.amazonaws.com/teamlogos/Bournemouth-away_kit.png

"
            "

apif_id

" => 

35


            "

apif_logo

" => "

https://media.api-sports.io/football/teams/35.png

"
            "

short_name

" => "

Bournemouth

"
            "

api_token

" => "

rAxS4d1wv3PmGAkyVCeZqs9ttL5x1213RepY4giOHb4pqZLmMabHtY5FWzJL

"
          ]
          #

changes

: []
          #

casts

: 

array:5

 [
            "

twitter_bot_enabled

" => "

boolean

"
            "

twitter_post_tweets

" => "

boolean

"
            "

twitter_dm_enabled

" => "

boolean

"
            "

twitter_landing_page

" => "

boolean

"
            "

chat_rooms

" => "

array

"
          ]
          #

classCastCache

: []
          #

attributeCastCache

: []
          #

dates

: []
          #

dateFormat

: 

null


          #

appends

: 

array:7

 [
            

0

 => "

apple_id

"
            

1

 => "

has_iap

"
            

2

 => "

has_onesignal

"
            

3

 => "

league_name

"
            

4

 => "

has_twitter

"
            

5

 => "

has_chat

"
            

6

 => "

slug

"
          ]
          #

dispatchesEvents

: []
          #

observables

: []
          #

relations

: 

array:1

 [
            "

league

" => 

App\Models

\

League {#1892 …30}
          ]
          #

touches

: []
          +

timestamps

: 

true


          #

hidden

: 

array:2

 [
            

0

 => "

fms_token

"
            

1

 => "

pem_file

"
          ]
          #

visible

: []
          #

fillable

: []
          #

guarded

: []
        }
      ]
      #

touches

: []
      +

timestamps

: 

true


      #

hidden

: []
      #

visible

: []
      #

fillable

: []
      #

guarded

: 

array:1

 [
        

0

 => "

*

"
      ]
    }
    

11

 => 

App\Models

\

LeagueTable {#2001
      #

connection

: "

mysql

"
      #

table

: "

league_tables

"
      #

primaryKey

: "

id

"
      #

keyType

: "

int

"
      +

incrementing

: 

true


      #

with

: []
      #

withCount

: []
      +

preventsLazyLoading

: 

false


      #

perPage

: 

15


      +

exists

: 

true


      +

wasRecentlyCreated

: 

false


      #

escapeWhenCastingToString

: 

false


      #

attributes

: 

array:16

 [
        "

id

" => 

18


        "

league_id

" => 

1


        "

team_id

" => 

8


        "

team_name

" => "

Liverpool

"
        "

form

" => "

DD

"
        "

position

" => 

12


        "

played

" => 

2


        "

won

" => 

0


        "

drawn

" => 

2


        "

lost

" => 

0


        "

for

" => 

3


        "

against

" => 

3


        "

gd

" => 

0


        "

points

" => 

2


        "

created_at

" => "

2022-08-17 20:40:53

"
        "

updated_at

" => "

2022-08-17 20:40:53

"
      ]
      #

original

: 

array:16

 [
        "

id

" => 

18


        "

league_id

" => 

1


        "

team_id

" => 

8


        "

team_name

" => "

Liverpool

"
        "

form

" => "

DD

"
        "

position

" => 

12


        "

played

" => 

2


        "

won

" => 

0


        "

drawn

" => 

2


        "

lost

" => 

0


        "

for

" => 

3


        "

against

" => 

3


        "

gd

" => 

0


        "

points

" => 

2


        "

created_at

" => "

2022-08-17 20:40:53

"
        "

updated_at

" => "

2022-08-17 20:40:53

"
      ]
      #

changes

: []
      #

casts

: []
      #

classCastCache

: []
      #

attributeCastCache

: []
      #

dates

: []
      #

dateFormat

: 

null


      #

appends

: 

array:1

 [
        

0

 => "

goals_for

"
      ]
      #

dispatchesEvents

: []
      #

observables

: []
      #

relations

: 

array:1

 [
        "

team

" => 

App\Models

\

Team {#2024
          #

connection

: "

mysql

"
          #

table

: "

teams

"
          #

primaryKey

: "

id

"
          #

keyType

: "

int

"
          +

incrementing

: 

true


          #

with

: 

array:1

 [
            

0

 => "

league

"
          ]
          #

withCount

: []
          +

preventsLazyLoading

: 

false


          #

perPage

: 

15


          +

exists

: 

true


          +

wasRecentlyCreated

: 

false


          #

escapeWhenCastingToString

: 

false


          #

attributes

: 

array:14

 [
            "

id

" => 

8


            "

name

" => "

Liverpool

"
            "

league_id

" => 

1


            "

color

" => "

#e31b23

"
            "

alt_color

" => "

#fbba00

"
            "

highlight_color

" => "

#e31b23

"
            "

text_color

" => "

#ffffff

"
            "

logo

" => "

https://fn365images.s3.eu-west-1.amazonaws.com/teamlogos/Liverpool/8e0c1016-02f6-4f84-9627-021786e76833.png

"
            "

home_kit

" => "

https://fn365images.s3.eu-west-1.amazonaws.com/teamlogos/Liverpool-home_kit.png

"
            "

away_kit

" => "

https://fn365images.s3.eu-west-1.amazonaws.com/teamlogos/Liverpool-away_kit.png

"
            "

apif_id

" => 

40


            "

apif_logo

" => "

https://media.api-sports.io/football/teams/40.png

"
            "

short_name

" => "

Liverpool

"
            "

api_token

" => "

c5uWQXRAfmenqwqqLStNqn2UVer2M0LQxWQ5W2xC4BNaX4OmGAWGLllJW53E

"
          ]
          #

original

: 

array:14

 [
            "

id

" => 

8


            "

name

" => "

Liverpool

"
            "

league_id

" => 

1


            "

color

" => "

#e31b23

"
            "

alt_color

" => "

#fbba00

"
            "

highlight_color

" => "

#e31b23

"
            "

text_color

" => "

#ffffff

"
            "

logo

" => "

https://fn365images.s3.eu-west-1.amazonaws.com/teamlogos/Liverpool/8e0c1016-02f6-4f84-9627-021786e76833.png

"
            "

home_kit

" => "

https://fn365images.s3.eu-west-1.amazonaws.com/teamlogos/Liverpool-home_kit.png

"
            "

away_kit

" => "

https://fn365images.s3.eu-west-1.amazonaws.com/teamlogos/Liverpool-away_kit.png

"
            "

apif_id

" => 

40


            "

apif_logo

" => "

https://media.api-sports.io/football/teams/40.png

"
            "

short_name

" => "

Liverpool

"
            "

api_token

" => "

c5uWQXRAfmenqwqqLStNqn2UVer2M0LQxWQ5W2xC4BNaX4OmGAWGLllJW53E

"
          ]
          #

changes

: []
          #

casts

: 

array:5

 [
            "

twitter_bot_enabled

" => "

boolean

"
            "

twitter_post_tweets

" => "

boolean

"
            "

twitter_dm_enabled

" => "

boolean

"
            "

twitter_landing_page

" => "

boolean

"
            "

chat_rooms

" => "

array

"
          ]
          #

classCastCache

: []
          #

attributeCastCache

: []
          #

dates

: []
          #

dateFormat

: 

null


          #

appends

: 

array:7

 [
            

0

 => "

apple_id

"
            

1

 => "

has_iap

"
            

2

 => "

has_onesignal

"
            

3

 => "

league_name

"
            

4

 => "

has_twitter

"
            

5

 => "

has_chat

"
            

6

 => "

slug

"
          ]
          #

dispatchesEvents

: []
          #

observables

: []
          #

relations

: 

array:1

 [
            "

league

" => 

App\Models

\

League {#1892 …30}
          ]
          #

touches

: []
          +

timestamps

: 

true


          #

hidden

: 

array:2

 [
            

0

 => "

fms_token

"
            

1

 => "

pem_file

"
          ]
          #

visible

: []
          #

fillable

: []
          #

guarded

: []
        }
      ]
      #

touches

: []
      +

timestamps

: 

true


      #

hidden

: []
      #

visible

: []
      #

fillable

: []
      #

guarded

: 

array:1

 [
        

0

 => "

*

"
      ]
    }
    

12

 => 

App\Models

\

LeagueTable {#2002
      #

connection

: "

mysql

"
      #

table

: "

league_tables

"
      #

primaryKey

: "

id

"
      #

keyType

: "

int

"
      +

incrementing

: 

true


      #

with

: []
      #

withCount

: []
      +

preventsLazyLoading

: 

false


      #

perPage

: 

15


      +

exists

: 

true


      +

wasRecentlyCreated

: 

false


      #

escapeWhenCastingToString

: 

false


      #

attributes

: 

array:16

 [
        "

id

" => 

19


        "

league_id

" => 

1


        "

team_id

" => 

36


        "

team_name

" => "

Fulham

"
        "

form

" => "

DD

"
        "

position

" => 

13


        "

played

" => 

2


        "

won

" => 

0


        "

drawn

" => 

2


        "

lost

" => 

0


        "

for

" => 

2


        "

against

" => 

2


        "

gd

" => 

0


        "

points

" => 

2


        "

created_at

" => "

2022-08-17 20:40:53

"
        "

updated_at

" => "

2022-08-17 20:40:53

"
      ]
      #

original

: 

array:16

 [
        "

id

" => 

19


        "

league_id

" => 

1


        "

team_id

" => 

36


        "

team_name

" => "

Fulham

"
        "

form

" => "

DD

"
        "

position

" => 

13


        "

played

" => 

2


        "

won

" => 

0


        "

drawn

" => 

2


        "

lost

" => 

0


        "

for

" => 

2


        "

against

" => 

2


        "

gd

" => 

0


        "

points

" => 

2


        "

created_at

" => "

2022-08-17 20:40:53

"
        "

updated_at

" => "

2022-08-17 20:40:53

"
      ]
      #

changes

: []
      #

casts

: []
      #

classCastCache

: []
      #

attributeCastCache

: []
      #

dates

: []
      #

dateFormat

: 

null


      #

appends

: 

array:1

 [
        

0

 => "

goals_for

"
      ]
      #

dispatchesEvents

: []
      #

observables

: []
      #

relations

: 

array:1

 [
        "

team

" => 

App\Models

\

Team {#2035
          #

connection

: "

mysql

"
          #

table

: "

teams

"
          #

primaryKey

: "

id

"
          #

keyType

: "

int

"
          +

incrementing

: 

true


          #

with

: 

array:1

 [
            

0

 => "

league

"
          ]
          #

withCount

: []
          +

preventsLazyLoading

: 

false


          #

perPage

: 

15


          +

exists

: 

true


          +

wasRecentlyCreated

: 

false


          #

escapeWhenCastingToString

: 

false


          #

attributes

: 

array:14

 [
            "

id

" => 

36


            "

name

" => "

Fulham

"
            "

league_id

" => 

1


            "

color

" => "

#ffffff

"
            "

alt_color

" => "

#d71c2d

"
            "

highlight_color

" => "

#000000

"
            "

text_color

" => "

#000000

"
            "

logo

" => "

https://fn365images.s3.eu-west-1.amazonaws.com/teamlogos/Fulham/4692c850-8742-409d-b611-6fe5c56f7dfe.png

"
            "

home_kit

" => "

https://fn365images.s3.eu-west-1.amazonaws.com/teamlogos/Fulham-home_kit.png

"
            "

away_kit

" => "

https://fn365images.s3.eu-west-1.amazonaws.com/teamlogos/Fulham-away_kit.png

"
            "

apif_id

" => 

36


            "

apif_logo

" => "

https://media.api-sports.io/football/teams/36.png

"
            "

short_name

" => "

Fulham

"
            "

api_token

" => "

mkWkw1EGqGFHuTcFwhZZ3qyPT0ICRNpOs1UzLHsN7v1lKGesc9XOE2vOHLK3

"
          ]
          #

original

: 

array:14

 [
            "

id

" => 

36


            "

name

" => "

Fulham

"
            "

league_id

" => 

1


            "

color

" => "

#ffffff

"
            "

alt_color

" => "

#d71c2d

"
            "

highlight_color

" => "

#000000

"
            "

text_color

" => "

#000000

"
            "

logo

" => "

https://fn365images.s3.eu-west-1.amazonaws.com/teamlogos/Fulham/4692c850-8742-409d-b611-6fe5c56f7dfe.png

"
            "

home_kit

" => "

https://fn365images.s3.eu-west-1.amazonaws.com/teamlogos/Fulham-home_kit.png

"
            "

away_kit

" => "

https://fn365images.s3.eu-west-1.amazonaws.com/teamlogos/Fulham-away_kit.png

"
            "

apif_id

" => 

36


            "

apif_logo

" => "

https://media.api-sports.io/football/teams/36.png

"
            "

short_name

" => "

Fulham

"
            "

api_token

" => "

mkWkw1EGqGFHuTcFwhZZ3qyPT0ICRNpOs1UzLHsN7v1lKGesc9XOE2vOHLK3

"
          ]
          #

changes

: []
          #

casts

: 

array:5

 [
            "

twitter_bot_enabled

" => "

boolean

"
            "

twitter_post_tweets

" => "

boolean

"
            "

twitter_dm_enabled

" => "

boolean

"
            "

twitter_landing_page

" => "

boolean

"
            "

chat_rooms

" => "

array

"
          ]
          #

classCastCache

: []
          #

attributeCastCache

: []
          #

dates

: []
          #

dateFormat

: 

null


          #

appends

: 

array:7

 [
            

0

 => "

apple_id

"
            

1

 => "

has_iap

"
            

2

 => "

has_onesignal

"
            

3

 => "

league_name

"
            

4

 => "

has_twitter

"
            

5

 => "

has_chat

"
            

6

 => "

slug

"
          ]
          #

dispatchesEvents

: []
          #

observables

: []
          #

relations

: 

array:1

 [
            "

league

" => 

App\Models

\

League {#1892 …30}
          ]
          #

touches

: []
          +

timestamps

: 

true


          #

hidden

: 

array:2

 [
            

0

 => "

fms_token

"
            

1

 => "

pem_file

"
          ]
          #

visible

: []
          #

fillable

: []
          #

guarded

: []
        }
      ]
      #

touches

: []
      +

timestamps

: 

true


      #

hidden

: []
      #

visible

: []
      #

fillable

: []
      #

guarded

: 

array:1

 [
        

0

 => "

*

"
      ]
    }
    

13

 => 

App\Models

\

LeagueTable {#2003
      #

connection

: "

mysql

"
      #

table

: "

league_tables

"
      #

primaryKey

: "

id

"
      #

keyType

: "

int

"
      +

incrementing

: 

true


      #

with

: []
      #

withCount

: []
      +

preventsLazyLoading

: 

false


      #

perPage

: 

15


      +

exists

: 

true


      +

wasRecentlyCreated

: 

false


      #

escapeWhenCastingToString

: 

false


      #

attributes

: 

array:16

 [
        "

id

" => 

21


        "

league_id

" => 

1


        "

team_id

" => 

31


        "

team_name

" => "

Wolverhampton Wanderers

"
        "

form

" => "

LD

"
        "

position

" => 

14


        "

played

" => 

2


        "

won

" => 

0


        "

drawn

" => 

1


        "

lost

" => 

1


        "

for

" => 

1


        "

against

" => 

2


        "

gd

" => 

-1


        "

points

" => 

1


        "

created_at

" => "

2022-08-17 20:40:53

"
        "

updated_at

" => "

2022-08-17 20:40:53

"
      ]
      #

original

: 

array:16

 [
        "

id

" => 

21


        "

league_id

" => 

1


        "

team_id

" => 

31


        "

team_name

" => "

Wolverhampton Wanderers

"
        "

form

" => "

LD

"
        "

position

" => 

14


        "

played

" => 

2


        "

won

" => 

0


        "

drawn

" => 

1


        "

lost

" => 

1


        "

for

" => 

1


        "

against

" => 

2


        "

gd

" => 

-1


        "

points

" => 

1


        "

created_at

" => "

2022-08-17 20:40:53

"
        "

updated_at

" => "

2022-08-17 20:40:53

"
      ]
      #

changes

: []
      #

casts

: []
      #

classCastCache

: []
      #

attributeCastCache

: []
      #

dates

: []
      #

dateFormat

: 

null


      #

appends

: 

array:1

 [
        

0

 => "

goals_for

"
      ]
      #

dispatchesEvents

: []
      #

observables

: []
      #

relations

: 

array:1

 [
        "

team

" => 

App\Models

\

Team {#2033
          #

connection

: "

mysql

"
          #

table

: "

teams

"
          #

primaryKey

: "

id

"
          #

keyType

: "

int

"
          +

incrementing

: 

true


          #

with

: 

array:1

 [
            

0

 => "

league

"
          ]
          #

withCount

: []
          +

preventsLazyLoading

: 

false


          #

perPage

: 

15


          +

exists

: 

true


          +

wasRecentlyCreated

: 

false


          #

escapeWhenCastingToString

: 

false


          #

attributes

: 

array:14

 [
            "

id

" => 

31


            "

name

" => "

Wolverhampton Wanderers

"
            "

league_id

" => 

1


            "

color

" => "

#ffb536

"
            "

alt_color

" => "

#000000

"
            "

highlight_color

" => "

#ffb536

"
            "

text_color

" => "

#000000

"
             …7
          ]
          #

original

: 

array:14

 [ …14]
          #

changes

: []
          #

casts

: 

array:5

 [ …5]
          #

classCastCache

: []
          #

attributeCastCache

: []
          #

dates

: []
          #

dateFormat

: 

null


          #

appends

: 

array:7

 [ …7]
          #

dispatchesEvents

: []
          #

observables

: []
          #

relations

: 

array:1

 [ …1]
          #

touches

: []
          +

timestamps

: 

true


          #

hidden

: 

array:2

 [ …2]
          #

visible

: []
          #

fillable

: []
          #

guarded

: []
        }
      ]
      #

touches

: []
      +

timestamps

: 

true


      #

hidden

: []
      #

visible

: []
      #

fillable

: []
      #

guarded

: 

array:1

 [
        

0

 => "

*

"
      ]
    }
    

14

 => 

App\Models

\

LeagueTable {#2004
      #

connection

: "

mysql

"
      #

table

: "

league_tables

"
      #

primaryKey

: "

id

"
      #

keyType

: "

int

"
      +

incrementing

: 

true


      #

with

: []
      #

withCount

: []
      +

preventsLazyLoading

: 

false


      #

perPage

: 

15


      +

exists

: 

true


      +

wasRecentlyCreated

: 

false


      #

escapeWhenCastingToString

: 

false


      #

attributes

: 

array:16

 [
        "

id

" => 

23


        "

league_id

" => 

1


        "

team_id

" => 

7


        "

team_name

" => "

Leicester City

"
        "

form

" => "

DL

"
        "

position

" => 

15


        "

played

" => 

2


        "

won

" => 

0


        "

drawn

" => 

1


        "

lost

" => 

1


        "

for

" => 

4


        "

against

" => 

6


        "

gd

" => 

-2


        "

points

" => 

1


        "

created_at

" => "

2022-08-17 20:40:53

"
        "

updated_at

" => "

2022-08-17 20:40:53

"
      ]
      #

original

: 

array:16

 [
        "

id

" => 

23


        "

league_id

" => 

1


        "

team_id

" => 

7


        "

team_name

" => "

Leicester City

"
        "

form

" => "

DL

"
        "

position

" => 

15


        "

played

" => 

2


        "

won

" => 

0


        "

drawn

" => 

1


        "

lost

" => 

1


        "

for

" => 

4


        "

against

" => 

6


        "

gd

" => 

-2


        "

points

" => 

1


        "

created_at

" => "

2022-08-17 20:40:53

"
        "

updated_at

" => "

2022-08-17 20:40:53

"
      ]
      #

changes

: []
      #

casts

: []
      #

classCastCache

: []
      #

attributeCastCache

: []
      #

dates

: []
      #

dateFormat

: 

null


      #

appends

: 

array:1

 [
        

0

 => "

goals_for

"
      ]
      #

dispatchesEvents

: []
      #

observables

: []
      #

relations

: 

array:1

 [
        "

team

" => 

App\Models

\

Team {#2023
          #

connection

: "

mysql

"
          #

table

: "

teams

"
          #

primaryKey

: "

id

"
          #

keyType

: "

int

"
          +

incrementing

: 

true


          #

with

: 

array:1

 [ …1]
          #

withCount

: []
          +

preventsLazyLoading

: 

false


          #

perPage

: 

15


          +

exists

: 

true


          +

wasRecentlyCreated

: 

false


          #

escapeWhenCastingToString

: 

false


          #

attributes

: 

array:14

 [ …14]
          #

original

: 

array:14

 [ …14]
          #

changes

: []
          #

casts

: 

array:5

 [ …5]
          #

classCastCache

: []
          #

attributeCastCache

: []
          #

dates

: []
          #

dateFormat

: 

null


          #

appends

: 

array:7

 [ …7]
          #

dispatchesEvents

: []
          #

observables

: []
          #

relations

: 

array:1

 [ …1]
          #

touches

: []
          +

timestamps

: 

true


          #

hidden

: 

array:2

 [ …2]
          #

visible

: []
          #

fillable

: []
          #

guarded

: []
        }
      ]
      #

touches

: []
      +

timestamps

: 

true


      #

hidden

: []
      #

visible

: []
      #

fillable

: []
      #

guarded

: 

array:1

 [
        

0

 => "

*

"
      ]
    }
    

15

 => 

App\Models

\

LeagueTable {#2005
      #

connection

: "

mysql

"
      #

table

: "

league_tables

"
      #

primaryKey

: "

id

"
      #

keyType

: "

int

"
      +

incrementing

: 

true


      #

with

: []
      #

withCount

: []
      +

preventsLazyLoading

: 

false


      #

perPage

: 

15


      +

exists

: 

true


      +

wasRecentlyCreated

: 

false


      #

escapeWhenCastingToString

: 

false


      #

attributes

: 

array:16

 [
        "

id

" => 

25


        "

league_id

" => 

1


        "

team_id

" => 

5


        "

team_name

" => "

Crystal Palace

"
        "

form

" => "

LD

"
        "

position

" => 

16


        "

played

" => 

2


        "

won

" => 

0


        "

drawn

" => 

1


        "

lost

" => 

1


        "

for

" => 

1


        "

against

" => 

3


        "

gd

" => 

-2


        "

points

" => 

1


        "

created_at

" => "

2022-08-17 20:40:53

"
        "

updated_at

" => "

2022-08-17 20:40:53

"
      ]
      #

original

: 

array:16

 [
        "

id

" => 

25


        "

league_id

" => 

1


        "

team_id

" => 

5


        "

team_name

" => "

Crystal Palace

"
        "

form

" => "

LD

"
        "

position

" => 

16


        "

played

" => 

2


        "

won

" => 

0


        "

drawn

" => 

1


        "

lost

" => 

1


        "

for

" => 

1


        "

against

" => 

3


        "

gd

" => 

-2


        "

points

" => 

1


        "

created_at

" => "

2022-08-17 20:40:53

"
        "

updated_at

" => "

2022-08-17 20:40:53

"
      ]
      #

changes

: []
      #

casts

: []
      #

classCastCache

: []
      #

attributeCastCache

: []
      #

dates

: []
      #

dateFormat

: 

null


      #

appends

: 

array:1

 [
        

0

 => "

goals_for

"
      ]
      #

dispatchesEvents

: []
      #

observables

: []
      #

relations

: 

array:1

 [
        "

team

" => 

App\Models

\

Team {#2021
          #

connection

: "

mysql

"
          #

table

: "

teams

"
          #

primaryKey

: "

id

"
          #

keyType

: "

int

"
          +

incrementing

: 

true


          #

with

: 

array:1

 [ …1]
          #

withCount

: []
          +

preventsLazyLoading

: 

false


          #

perPage

: 

15


          +

exists

: 

true


          +

wasRecentlyCreated

: 

false


          #

escapeWhenCastingToString

: 

false


          #

attributes

: 

array:14

 [ …14]
          #

original

: 

array:14

 [ …14]
          #

changes

: []
          #

casts

: 

array:5

 [ …5]
          #

classCastCache

: []
          #

attributeCastCache

: []
          #

dates

: []
          #

dateFormat

: 

null


          #

appends

: 

array:7

 [ …7]
          #

dispatchesEvents

: []
          #

observables

: []
          #

relations

: 

array:1

 [ …1]
          #

touches

: []
          +

timestamps

: 

true


          #

hidden

: 

array:2

 [ …2]
          #

visible

: []
          #

fillable

: []
          #

guarded

: []
        }
      ]
      #

touches

: []
      +

timestamps

: 

true


      #

hidden

: []
      #

visible

: []
      #

fillable

: []
      #

guarded

: 

array:1

 [
        

0

 => "

*

"
      ]
    }
    

16

 => 

App\Models

\

LeagueTable {#2006
      #

connection

: "

mysql

"
      #

table

: "

league_tables

"
      #

primaryKey

: "

id

"
      #

keyType

: "

int

"
      +

incrementing

: 

true


      #

with

: []
      #

withCount

: []
      +

preventsLazyLoading

: 

false


      #

perPage

: 

15


      +

exists

: 

true


      +

wasRecentlyCreated

: 

false


      #

escapeWhenCastingToString

: 

false


      #

attributes

: 

array:16

 [
        "

id

" => 

27


        "

league_id

" => 

1


        "

team_id

" => 

13


        "

team_name

" => "

Southampton

"
        "

form

" => "

LD

"
        "

position

" => 

17


        "

played

" => 

2


        "

won

" => 

0


        "

drawn

" => 

1


        "

lost

" => 

1


        "

for

" => 

3


        "

against

" => 

6


        "

gd

" => 

-3


        "

points

" => 

1


        "

created_at

" => "

2022-08-17 20:40:53

"
        "

updated_at

" => "

2022-08-17 20:40:53

"
      ]
      #

original

: 

array:16

 [
        "

id

" => 

27


        "

league_id

" => 

1


        "

team_id

" => 

13


        "

team_name

" => "

Southampton

"
        "

form

" => "

LD

"
        "

position

" => 

17


        "

played

" => 

2


        "

won

" => 

0


        "

drawn

" => 

1


        "

lost

" => 

1


        "

for

" => 

3


        "

against

" => 

6


        "

gd

" => 

-3


        "

points

" => 

1


        "

created_at

" => "

2022-08-17 20:40:53

"
        "

updated_at

" => "

2022-08-17 20:40:53

"
      ]
      #

changes

: []
      #

casts

: []
      #

classCastCache

: []
      #

attributeCastCache

: []
      #

dates

: []
      #

dateFormat

: 

null


      #

appends

: 

array:1

 [
        

0

 => "

goals_for

"
      ]
      #

dispatchesEvents

: []
      #

observables

: []
      #

relations

: 

array:1

 [
        "

team

" => 

App\Models

\

Team {#2028
          #

connection

: "

mysql

"
          #

table

: "

teams

"
          #

primaryKey

: "

id

"
          #

keyType

: "

int

"
          +

incrementing

: 

true


          #

with

: 

array:1

 [ …1]
          #

withCount

: []
          +

preventsLazyLoading

: 

false


          #

perPage

: 

15


          +

exists

: 

true


          +

wasRecentlyCreated

: 

false


          #

escapeWhenCastingToString

: 

false


          #

attributes

: 

array:14

 [ …14]
          #

original

: 

array:14

 [ …14]
          #

changes

: []
          #

casts

: 

array:5

 [ …5]
          #

classCastCache

: []
          #

attributeCastCache

: []
          #

dates

: []
          #

dateFormat

: 

null


          #

appends

: 

array:7

 [ …7]
          #

dispatchesEvents

: []
          #

observables

: []
          #

relations

: 

array:1

 [ …1]
          #

touches

: []
          +

timestamps

: 

true


          #

hidden

: 

array:2

 [ …2]
          #

visible

: []
          #

fillable

: []
          #

guarded

: []
        }
      ]
      #

touches

: []
      +

timestamps

: 

true


      #

hidden

: []
      #

visible

: []
      #

fillable

: []
      #

guarded

: 

array:1

 [
        

0

 => "

*

"
      ]
    }
    

17

 => 

App\Models

\

LeagueTable {#2007
      #

connection

: "

mysql

"
      #

table

: "

league_tables

"
      #

primaryKey

: "

id

"
      #

keyType

: "

int

"
      +

incrementing

: 

true


      #

with

: []
      #

withCount

: []
      +

preventsLazyLoading

: 

false


      #

perPage

: 

15


      +

exists

: 

true


      +

wasRecentlyCreated

: 

false


      #

escapeWhenCastingToString

: 

false


      #

attributes

: 

array:16

 [
        "

id

" => 

29


        "

league_id

" => 

1


        "

team_id

" => 

6


        "

team_name

" => "

Everton

"
        "

form

" => "

LL

"
        "

position

" => 

18


        "

played

" => 

2


        "

won

" => 

0


        "

drawn

" => 

0


        "

lost

" => 

2


        "

for

" => 

1


        "

against

" => 

3


        "

gd

" => 

-2


        "

points

" => 

0


        "

created_at

" => "

2022-08-17 20:40:53

"
        "

updated_at

" => "

2022-08-17 20:40:53

"
      ]
      #

original

: 

array:16

 [
        "

id

" => 

29


        "

league_id

" => 

1


        "

team_id

" => 

6


        "

team_name

" => "

Everton

"
        "

form

" => "

LL

"
        "

position

" => 

18


        "

played

" => 

2


        "

won

" => 

0


        "

drawn

" => 

0


        "

lost

" => 

2


        "

for

" => 

1


        "

against

" => 

3


        "

gd

" => 

-2


        "

points

" => 

0


        "

created_at

" => "

2022-08-17 20:40:53

"
        "

updated_at

" => "

2022-08-17 20:40:53

"
      ]
      #

changes

: []
      #

casts

: []
      #

classCastCache

: []
      #

attributeCastCache

: []
      #

dates

: []
      #

dateFormat

: 

null


      #

appends

: 

array:1

 [
        

0

 => "

goals_for

"
      ]
      #

dispatchesEvents

: []
      #

observables

: []
      #

relations

: 

array:1

 [
        "

team

" => 

App\Models

\

Team {#2022
          #

connection

: "

mysql

"
          #

table

: "

teams

"
          #

primaryKey

: "

id

"
          #

keyType

: "

int

"
          +

incrementing

: 

true


          #

with

: 

array:1

 [ …1]
          #

withCount

: []
          +

preventsLazyLoading

: 

false


          #

perPage

: 

15


          +

exists

: 

true


          +

wasRecentlyCreated

: 

false


          #

escapeWhenCastingToString

: 

false


          #

attributes

: 

array:14

 [ …14]
          #

original

: 

array:14

 [ …14]
          #

changes

: []
          #

casts

: 

array:5

 [ …5]
          #

classCastCache

: []
          #

attributeCastCache

: []
          #

dates

: []
          #

dateFormat

: 

null


          #

appends

: 

array:7

 [ …7]
          #

dispatchesEvents

: []
          #

observables

: []
          #

relations

: 

array:1

 [ …1]
          #

touches

: []
          +

timestamps

: 

true


          #

hidden

: 

array:2

 [ …2]
          #

visible

: []
          #

fillable

: []
          #

guarded

: []
        }
      ]
      #

touches

: []
      +

timestamps

: 

true


      #

hidden

: []
      #

visible

: []
      #

fillable

: []
      #

guarded

: 

array:1

 [
        

0

 => "

*

"
      ]
    }
    

18

 => 

App\Models

\

LeagueTable {#2008
      #

connection

: "

mysql

"
      #

table

: "

league_tables

"
      #

primaryKey

: "

id

"
      #

keyType

: "

int

"
      +

incrementing

: 

true


      #

with

: []
      #

withCount

: []
      +

preventsLazyLoading

: 

false


      #

perPage

: 

15


      +

exists

: 

true


      +

wasRecentlyCreated

: 

false


      #

escapeWhenCastingToString

: 

false


      #

attributes

: 

array:16

 [
        "

id

" => 

30


        "

league_id

" => 

1


        "

team_id

" => 

20


        "

team_name

" => "

West Ham United

"
        "

form

" => "

LL

"
        "

position

" => 

19


        "

played

" => 

2


        "

won

" => 

0


        "

drawn

" => 

0


        "

lost

" => 

2


        "

for

" => 

0


        "

against

" => 

3


        "

gd

" => 

-3


        "

points

" => 

0


        "

created_at

" => "

2022-08-17 20:40:53

"
        "

updated_at

" => "

2022-08-17 20:40:53

"
      ]
      #

original

: 

array:16

 [
        "

id

" => 

30


        "

league_id

" => 

1


        "

team_id

" => 

20


        "

team_name

" => "

West Ham United

"
        "

form

" => "

LL

"
        "

position

" => 

19


        "

played

" => 

2


        "

won

" => 

0


        "

drawn

" => 

0


        "

lost

" => 

2


        "

for

" => 

0


        "

against

" => 

3


        "

gd

" => 

-3


        "

points

" => 

0


        "

created_at

" => "

2022-08-17 20:40:53

"
        "

updated_at

" => "

2022-08-17 20:40:53

"
      ]
      #

changes

: []
      #

casts

: []
      #

classCastCache

: []
      #

attributeCastCache

: []
      #

dates

: []
      #

dateFormat

: 

null


      #

appends

: 

array:1

 [
        

0

 => "

goals_for

"
      ]
      #

dispatchesEvents

: []
      #

observables

: []
      #

relations

: 

array:1

 [
        "

team

" => 

App\Models

\

Team {#2030
          #

connection

: "

mysql

"
          #

table

: "

teams

"
          #

primaryKey

: "

id

"
          #

keyType

: "

int

"
          +

incrementing

: 

true


          #

with

: 

array:1

 [ …1]
          #

withCount

: []
          +

preventsLazyLoading

: 

false


          #

perPage

: 

15


          +

exists

: 

true


          +

wasRecentlyCreated

: 

false


          #

escapeWhenCastingToString

: 

false


          #

attributes

: 

array:14

 [ …14]
          #

original

: 

array:14

 [ …14]
          #

changes

: []
          #

casts

: 

array:5

 [ …5]
          #

classCastCache

: []
          #

attributeCastCache

: []
          #

dates

: []
          #

dateFormat

: 

null


          #

appends

: 

array:7

 [ …7]
          #

dispatchesEvents

: []
          #

observables

: []
          #

relations

: 

array:1

 [ …1]
          #

touches

: []
          +

timestamps

: 

true


          #

hidden

: 

array:2

 [ …2]
          #

visible

: []
          #

fillable

: []
          #

guarded

: []
        }
      ]
      #

touches

: []
      +

timestamps

: 

true


      #

hidden

: []
      #

visible

: []
      #

fillable

: []
      #

guarded

: 

array:1

 [
        

0

 => "

*

"
      ]
    }
    

19

 => 

App\Models

\

LeagueTable {#2009
      #

connection

: "

mysql

"
      #

table

: "

league_tables

"
      #

primaryKey

: "

id

"
      #

keyType

: "

int

"
      +

incrementing

: 

true


      #

with

: []
      #

withCount

: []
      +

preventsLazyLoading

: 

false


      #

perPage

: 

15


      +

exists

: 

true


      +

wasRecentlyCreated

: 

false


      #

escapeWhenCastingToString

: 

false


      #

attributes

: 

array:16

 [
        "

id

" => 

32


        "

league_id

" => 

1


        "

team_id

" => 

10


        "

team_name

" => "

Manchester United

"
        "

form

" => "

LL

"
        "

position

" => 

20


        "

played

" => 

2


        "

won

" => 

0


        "

drawn

" => 

0


        "

lost

" => 

2


        "

for

" => 

1


        "

against

" => 

6


        "

gd

" => 

-5


        "

points

" => 

0


        "

created_at

" => "

2022-08-17 20:40:53

"
        "

updated_at

" => "

2022-08-17 20:40:53

"
      ]
      #

original

: 

array:16

 [
        "

id

" => 

32


        "

league_id

" => 

1


        "

team_id

" => 

10


        "

team_name

" => "

Manchester United

"
        "

form

" => "

LL

"
        "

position

" => 

20


        "

played

" => 

2


        "

won

" => 

0


        "

drawn

" => 

0


        "

lost

" => 

2


        "

for

" => 

1


        "

against

" => 

6


        "

gd

" => 

-5


        "

points

" => 

0


        "

created_at

" => "

2022-08-17 20:40:53

"
        "

updated_at

" => "

2022-08-17 20:40:53

"
      ]
      #

changes

: []
      #

casts

: []
      #

classCastCache

: []
      #

attributeCastCache

: []
      #

dates

: []
      #

dateFormat

: 

null


      #

appends

: 

array:1

 [
        

0

 => "

goals_for

"
      ]
      #

dispatchesEvents

: []
      #

observables

: []
      #

relations

: 

array:1

 [
        "

team

" => 

App\Models

\

Team {#2026
          #

connection

: "

mysql

"
          #

table

: "

teams

"
          #

primaryKey

: "

id

"
          #

keyType

: "

int

"
          +

incrementing

: 

true


          #

with

: 

array:1

 [ …1]
          #

withCount

: []
          +

preventsLazyLoading

: 

false


          #

perPage

: 

15


          +

exists

: 

true


          +

wasRecentlyCreated

: 

false


          #

escapeWhenCastingToString

: 

false


          #

attributes

: 

array:14

 [ …14]
          #

original

: 

array:14

 [ …14]
          #

changes

: []
          #

casts

: 

array:5

 [ …5]
          #

classCastCache

: []
          #

attributeCastCache

: []
          #

dates

: []
          #

dateFormat

: 

null


          #

appends

: 

array:7

 [ …7]
          #

dispatchesEvents

: []
          #

observables

: []
          #

relations

: 

array:1

 [ …1]
          #

touches

: []
          +

timestamps

: 

true


          #

hidden

: 

array:2

 [ …2]
          #

visible

: []
          #

fillable

: []
          #

guarded

: []
        }
      ]
      #

touches

: []
      +

timestamps

: 

true


      #

hidden

: []
      #

visible

: []
      #

fillable

: []
      #

guarded

: 

array:1

 [
        

0

 => "

*

"
      ]
    }
  ]
  #

escapeWhenCastingToString

: 

false


}