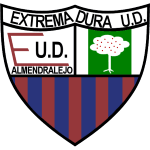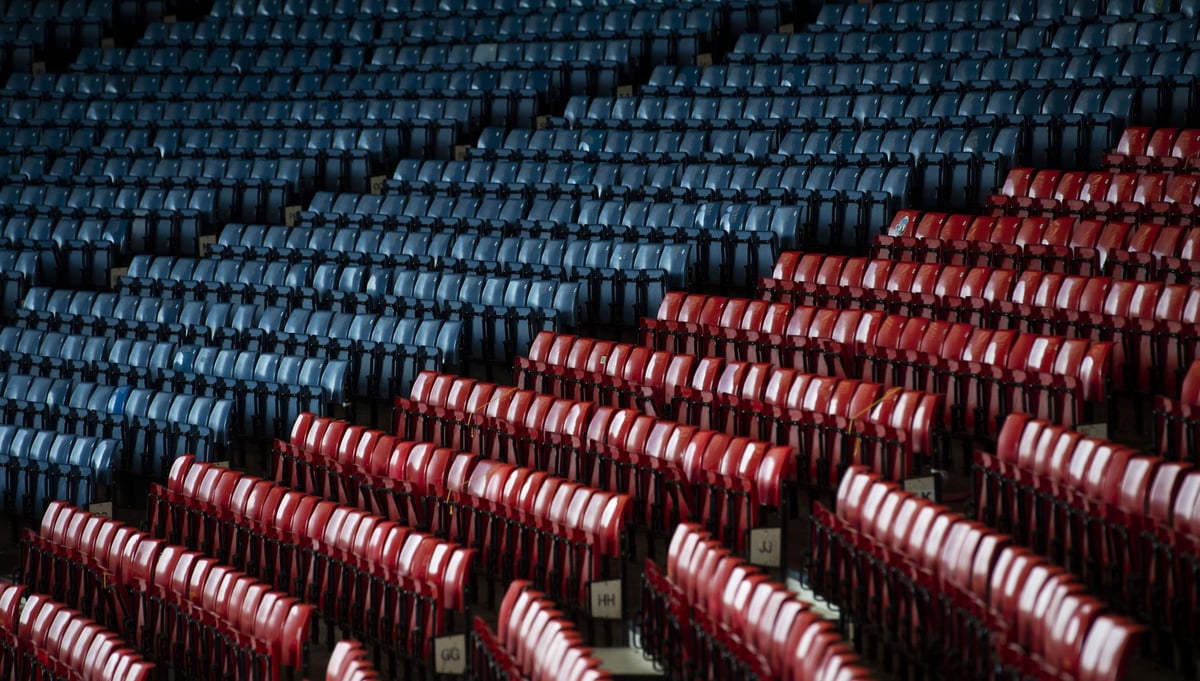 Scottish Football Transfer News: Rangers land midfielder as one set to exit, ex-Celtic winger in surprise move, Hearts confirm interest in star, Aberdeen reject £2m bid, Hibs duo to leave
---
With plenty of time left in the transfer window, two full months, the final number will likely be twice that number.
Still, Dundee United are the only team to not make a summer addition although manager Jack Ross will be looking to be busy ahead of the new league season.
Here is all the latest news and transfer speculation from around the SPFL:
Ronan a definite Hearts target
Hearts boss Robbie Neilson has confirmed the club's interest in Connor Ronan. The Irish midfielder impressed on loan at St Mirren last season and is also wanted by Aberdeen. Neilson, who revealed the club are keen to add players in attack, midfield and defence, explained the state of play with Ronan who is understood to have a £500,000 price tag. He said: "He obviously did very well at St Mirren last year. He is one of a number of guys we are looking at right at the moment. He is a Wolves player and it will come down to what they want to do." (Evening News)
Midfielder opts for Ibrox move
Rangers have made another signing for their academy with the addition of Motherwell's highly-rated midfielder Bailey Rice. The 15-year-old, who was interesting Celtic, was offered a professional deal by the Steelmen but was the only one of ten not to sign on, opting to join Rangers. He will link up with the club's Under-18 side. Motherwell's academy director Steven Hammell said: "Although it's disappointing to lose Bailey at this stage of his development, we respect his decision." (The Scotsman)
All the latest transfer news and speculation from around the SPFL. (Photo by Craig Foy / SNS Group)
Ex-St Johnstone No.1 made tempting offer
Dundee United have made Zander Clark a tempting three-year deal offer to tempt the former St Johnstone goalkeeper to Tannadice. The 30-year-old has been deliberating over his future after leaving Saints at the end of his contract with interest from down south. The United offer is the most concrete yet but the club are looking for a swift answer as Jack Ross attempts to add key signings ahead of the new season. (Daily Record)
Italian side Lecce are the latest to table a bid for Aberdeen star Lewis Ferguson. I Giallorossi won Serie B last season to return to the top-flight and have made a bid of £2million for the midfielder who scored 16 goals for the Dons last season. The club were expecting interest and bids from Italy with Cagliari having previously had a serious interest. English Championship club Millwall had offers rejected for Ferguson, the highest being £2million. (Scottish Sun)
Rangers midfielder to exit
Stephen Kelly is preparing to leave Rangers. The midfielder has plenty of interest from clubs in the Premiership as well as sides in League One and League Two in England. The 22-year-old is in the final year of his contract at Ibrox and spent the second half of last season on loan at Salford City, his third loan spell. (Daily Record)
McInnes eyes former Steelman
Kilmarnock have set their sights on adding former Motherwell defensive midfielder Liam Donnelly. A free agent after leaving Fir Park, the Northern Irishman can play in defence and midfield. Donnelly missed a chunk of last season through injury but in total scored 13 goals in 1 games during his time with the Steelmen. (Scottish Express)
Ex-Celtic winger on the move
French side Brest are closing in on signing Karamoko Dembele. The 19-year-old is out of contract after leaving Celtic this summer. Dembele was highly regarded at Celtic and Scotland but didn't quite make the breakthrough at Celtic Park. It is reported he will join pre-season at the Ligue 1 club on Monday. (Scottish Sun)
Hibs duo to leave on loan
Hibs are set to send Daniel Mackay and Dylan Tait on loan this season. Both players spent time with Kilmarnock in the Championship last campaign. Manager Lee Johnson believes it is "important young players get 25-plus games a season". He said: "If you're not going to get them in the first team here right now but are a step ahead of that development squad then a loan becomes the next option. Both players have interest in them. Do they have futures at Hibs? Yeah." (Evening News)
Continue Reading
To continue reading please choose to download our free app, or visit the original website.
League Table
^

 

Illuminate\Database\Eloquent\Collection

 {#1923
  #

items

: 

array:12

 [
    

0

 => 

App\Models

\

LeagueTable {#1935
      #

connection

: "

mysql

"
      #

table

: "

league_tables

"
      #

primaryKey

: "

id

"
      #

keyType

: "

int

"
      +

incrementing

: 

true


      #

with

: []
      #

withCount

: []
      +

preventsLazyLoading

: 

false


      #

perPage

: 

15


      +

exists

: 

true


      +

wasRecentlyCreated

: 

false


      #

escapeWhenCastingToString

: 

false


      #

attributes

: 

array:16

 [
        "

id

" => 

21


        "

league_id

" => 

3


        "

team_id

" => 

24


        "

team_name

" => "

Celtic

"
        "

form

" => "

WWW

"
        "

position

" => 

1


        "

played

" => 

3


        "

won

" => 

3


        "

drawn

" => 

0


        "

lost

" => 

0


        "

for

" => 

10


        "

against

" => 

1


        "

gd

" => 

9


        "

points

" => 

9


        "

created_at

" => "

2022-08-17 19:45:57

"
        "

updated_at

" => "

2022-08-17 19:45:57

"
      ]
      #

original

: 

array:16

 [
        "

id

" => 

21


        "

league_id

" => 

3


        "

team_id

" => 

24


        "

team_name

" => "

Celtic

"
        "

form

" => "

WWW

"
        "

position

" => 

1


        "

played

" => 

3


        "

won

" => 

3


        "

drawn

" => 

0


        "

lost

" => 

0


        "

for

" => 

10


        "

against

" => 

1


        "

gd

" => 

9


        "

points

" => 

9


        "

created_at

" => "

2022-08-17 19:45:57

"
        "

updated_at

" => "

2022-08-17 19:45:57

"
      ]
      #

changes

: []
      #

casts

: []
      #

classCastCache

: []
      #

attributeCastCache

: []
      #

dates

: []
      #

dateFormat

: 

null


      #

appends

: 

array:1

 [
        

0

 => "

goals_for

"
      ]
      #

dispatchesEvents

: []
      #

observables

: []
      #

relations

: 

array:1

 [
        "

team

" => 

App\Models

\

Team {#1998
          #

connection

: "

mysql

"
          #

table

: "

teams

"
          #

primaryKey

: "

id

"
          #

keyType

: "

int

"
          +

incrementing

: 

true


          #

with

: 

array:1

 [
            

0

 => "

league

"
          ]
          #

withCount

: []
          +

preventsLazyLoading

: 

false


          #

perPage

: 

15


          +

exists

: 

true


          +

wasRecentlyCreated

: 

false


          #

escapeWhenCastingToString

: 

false


          #

attributes

: 

array:14

 [
            "

id

" => 

24


            "

name

" => "

Celtic

"
            "

league_id

" => 

3


            "

color

" => "

#009850

"
            "

alt_color

" => "

#ffc836

"
            "

highlight_color

" => "

#009850

"
            "

text_color

" => "

#ffffff

"
            "

logo

" => "

https://fn365images.s3.eu-west-1.amazonaws.com/teamlogos/Celtic/b61baa50-940e-48ae-b9b3-b1189a71460d.png

"
            "

home_kit

" => "

https://fn365images.s3.eu-west-1.amazonaws.com/teamlogos/Celtic-home_kit.png

"
            "

away_kit

" => "

https://fn365images.s3.eu-west-1.amazonaws.com/teamlogos/Celtic-away_kit.png

"
            "

apif_id

" => 

247


            "

apif_logo

" => "

https://media.api-sports.io/football/teams/247.png

"
            "

short_name

" => "

Celtic

"
            "

api_token

" => "

MUCY0Go2y2l7fUbNl6dsoawUZsCus8E9hwoqHoWiUGp64YXEAPiXxUYe8YjJ

"
          ]
          #

original

: 

array:14

 [
            "

id

" => 

24


            "

name

" => "

Celtic

"
            "

league_id

" => 

3


            "

color

" => "

#009850

"
            "

alt_color

" => "

#ffc836

"
            "

highlight_color

" => "

#009850

"
            "

text_color

" => "

#ffffff

"
            "

logo

" => "

https://fn365images.s3.eu-west-1.amazonaws.com/teamlogos/Celtic/b61baa50-940e-48ae-b9b3-b1189a71460d.png

"
            "

home_kit

" => "

https://fn365images.s3.eu-west-1.amazonaws.com/teamlogos/Celtic-home_kit.png

"
            "

away_kit

" => "

https://fn365images.s3.eu-west-1.amazonaws.com/teamlogos/Celtic-away_kit.png

"
            "

apif_id

" => 

247


            "

apif_logo

" => "

https://media.api-sports.io/football/teams/247.png

"
            "

short_name

" => "

Celtic

"
            "

api_token

" => "

MUCY0Go2y2l7fUbNl6dsoawUZsCus8E9hwoqHoWiUGp64YXEAPiXxUYe8YjJ

"
          ]
          #

changes

: []
          #

casts

: 

array:5

 [
            "

twitter_bot_enabled

" => "

boolean

"
            "

twitter_post_tweets

" => "

boolean

"
            "

twitter_dm_enabled

" => "

boolean

"
            "

twitter_landing_page

" => "

boolean

"
            "

chat_rooms

" => "

array

"
          ]
          #

classCastCache

: []
          #

attributeCastCache

: []
          #

dates

: []
          #

dateFormat

: 

null


          #

appends

: 

array:7

 [
            

0

 => "

apple_id

"
            

1

 => "

has_iap

"
            

2

 => "

has_onesignal

"
            

3

 => "

league_name

"
            

4

 => "

has_twitter

"
            

5

 => "

has_chat

"
            

6

 => "

slug

"
          ]
          #

dispatchesEvents

: []
          #

observables

: []
          #

relations

: 

array:1

 [
            "

league

" => 

App\Models

\

League {#1902
              #

connection

: "

mysql

"
              #

table

: "

leagues

"
              #

primaryKey

: "

id

"
              #

keyType

: "

int

"
              +

incrementing

: 

true


              #

with

: []
              #

withCount

: []
              +

preventsLazyLoading

: 

false


              #

perPage

: 

15


              +

exists

: 

true


              +

wasRecentlyCreated

: 

false


              #

escapeWhenCastingToString

: 

false


              #

attributes

: 

array:20

 [
                "

id

" => 

3


                "

order

" => 

4


                "

name

" => "

Scottish Premiership

"
                "

hide

" => 

0


                "

logo

" => "

https://fn365images.s3.eu-west-1.amazonaws.com/teamlogos/Scottish%2BPremiership-logo.png

"
                "

country_id

" => 

2


                "

created_at

" => "

2022-07-12 10:24:29

"
                "

sm_id

" => 

501


                "

updated_at

" => "

2019-11-01 16:08:04

"
                "

apif_id

" => 

3448


                "

apif_id_2

" => 

179


                "

cs_id

" => 

11


                "

fapi_id

" => 

1370


                "

api

" => "

sm

"
                "

wp_category

" => 

469


                "

onesignal_app_id

" => 

null


                "

onesignal_api_key

" => 

null


                "

iap_id

" => 

null


                "

iap_name

" => 

null


                "

apple_id

" => 

null


              ]
              #

original

: 

array:20

 [
                "

id

" => 

3


                "

order

" => 

4


                "

name

" => "

Scottish Premiership

"
                "

hide

" => 

0


                "

logo

" => "

https://fn365images.s3.eu-west-1.amazonaws.com/teamlogos/Scottish%2BPremiership-logo.png

"
                "

country_id

" => 

2


                "

created_at

" => "

2022-07-12 10:24:29

"
                "

sm_id

" => 

501


                "

updated_at

" => "

2019-11-01 16:08:04

"
                "

apif_id

" => 

3448


                "

apif_id_2

" => 

179


                "

cs_id

" => 

11


                "

fapi_id

" => 

1370


                "

api

" => "

sm

"
                "

wp_category

" => 

469


                "

onesignal_app_id

" => 

null


                "

onesignal_api_key

" => 

null


                "

iap_id

" => 

null


                "

iap_name

" => 

null


                "

apple_id

" => 

null


              ]
              #

changes

: []
              #

casts

: []
              #

classCastCache

: []
              #

attributeCastCache

: []
              #

dates

: []
              #

dateFormat

: 

null


              #

appends

: []
              #

dispatchesEvents

: []
              #

observables

: []
              #

relations

: []
              #

touches

: []
              +

timestamps

: 

true


              #

hidden

: []
              #

visible

: []
              #

fillable

: []
              #

guarded

: 

array:1

 [
                

0

 => "

*

"
              ]
            }
          ]
          #

touches

: []
          +

timestamps

: 

true


          #

hidden

: 

array:2

 [
            

0

 => "

fms_token

"
            

1

 => "

pem_file

"
          ]
          #

visible

: []
          #

fillable

: []
          #

guarded

: []
        }
      ]
      #

touches

: []
      +

timestamps

: 

true


      #

hidden

: []
      #

visible

: []
      #

fillable

: []
      #

guarded

: 

array:1

 [
        

0

 => "

*

"
      ]
    }
    

1

 => 

App\Models

\

LeagueTable {#1980
      #

connection

: "

mysql

"
      #

table

: "

league_tables

"
      #

primaryKey

: "

id

"
      #

keyType

: "

int

"
      +

incrementing

: 

true


      #

with

: []
      #

withCount

: []
      +

preventsLazyLoading

: 

false


      #

perPage

: 

15


      +

exists

: 

true


      +

wasRecentlyCreated

: 

false


      #

escapeWhenCastingToString

: 

false


      #

attributes

: 

array:16

 [
        "

id

" => 

22


        "

league_id

" => 

3


        "

team_id

" => 

23


        "

team_name

" => "

Rangers

"
        "

form

" => "

WWW

"
        "

position

" => 

2


        "

played

" => 

3


        "

won

" => 

3


        "

drawn

" => 

0


        "

lost

" => 

0


        "

for

" => 

8


        "

against

" => 

1


        "

gd

" => 

7


        "

points

" => 

9


        "

created_at

" => "

2022-08-17 19:45:57

"
        "

updated_at

" => "

2022-08-17 19:45:57

"
      ]
      #

original

: 

array:16

 [
        "

id

" => 

22


        "

league_id

" => 

3


        "

team_id

" => 

23


        "

team_name

" => "

Rangers

"
        "

form

" => "

WWW

"
        "

position

" => 

2


        "

played

" => 

3


        "

won

" => 

3


        "

drawn

" => 

0


        "

lost

" => 

0


        "

for

" => 

8


        "

against

" => 

1


        "

gd

" => 

7


        "

points

" => 

9


        "

created_at

" => "

2022-08-17 19:45:57

"
        "

updated_at

" => "

2022-08-17 19:45:57

"
      ]
      #

changes

: []
      #

casts

: []
      #

classCastCache

: []
      #

attributeCastCache

: []
      #

dates

: []
      #

dateFormat

: 

null


      #

appends

: 

array:1

 [
        

0

 => "

goals_for

"
      ]
      #

dispatchesEvents

: []
      #

observables

: []
      #

relations

: 

array:1

 [
        "

team

" => 

App\Models

\

Team {#1997
          #

connection

: "

mysql

"
          #

table

: "

teams

"
          #

primaryKey

: "

id

"
          #

keyType

: "

int

"
          +

incrementing

: 

true


          #

with

: 

array:1

 [
            

0

 => "

league

"
          ]
          #

withCount

: []
          +

preventsLazyLoading

: 

false


          #

perPage

: 

15


          +

exists

: 

true


          +

wasRecentlyCreated

: 

false


          #

escapeWhenCastingToString

: 

false


          #

attributes

: 

array:14

 [
            "

id

" => 

23


            "

name

" => "

Rangers

"
            "

league_id

" => 

3


            "

color

" => "

#005296

"
            "

alt_color

" => "

#cf0a2c

"
            "

highlight_color

" => "

#022169

"
            "

text_color

" => "

#ffffff

"
            "

logo

" => "

https://fn365images.s3.eu-west-1.amazonaws.com/teamlogos/Rangers/c2e236c1-dc96-4ba0-bb17-e76343066af8.png

"
            "

home_kit

" => "

https://fn365images.s3.eu-west-1.amazonaws.com/teamlogos/Rangers-home_kit.png

"
            "

away_kit

" => "

https://fn365images.s3.eu-west-1.amazonaws.com/teamlogos/Rangers-away_kit.png

"
            "

apif_id

" => 

257


            "

apif_logo

" => "

https://media.api-sports.io/football/teams/257.png

"
            "

short_name

" => "

Rangers

"
            "

api_token

" => "

lwNIiNSlFAQjbVmlNQ1wNazKQQzvwZriZpuWdvEkLhBbl9u0x3mDy4hLraGc

"
          ]
          #

original

: 

array:14

 [
            "

id

" => 

23


            "

name

" => "

Rangers

"
            "

league_id

" => 

3


            "

color

" => "

#005296

"
            "

alt_color

" => "

#cf0a2c

"
            "

highlight_color

" => "

#022169

"
            "

text_color

" => "

#ffffff

"
            "

logo

" => "

https://fn365images.s3.eu-west-1.amazonaws.com/teamlogos/Rangers/c2e236c1-dc96-4ba0-bb17-e76343066af8.png

"
            "

home_kit

" => "

https://fn365images.s3.eu-west-1.amazonaws.com/teamlogos/Rangers-home_kit.png

"
            "

away_kit

" => "

https://fn365images.s3.eu-west-1.amazonaws.com/teamlogos/Rangers-away_kit.png

"
            "

apif_id

" => 

257


            "

apif_logo

" => "

https://media.api-sports.io/football/teams/257.png

"
            "

short_name

" => "

Rangers

"
            "

api_token

" => "

lwNIiNSlFAQjbVmlNQ1wNazKQQzvwZriZpuWdvEkLhBbl9u0x3mDy4hLraGc

"
          ]
          #

changes

: []
          #

casts

: 

array:5

 [
            "

twitter_bot_enabled

" => "

boolean

"
            "

twitter_post_tweets

" => "

boolean

"
            "

twitter_dm_enabled

" => "

boolean

"
            "

twitter_landing_page

" => "

boolean

"
            "

chat_rooms

" => "

array

"
          ]
          #

classCastCache

: []
          #

attributeCastCache

: []
          #

dates

: []
          #

dateFormat

: 

null


          #

appends

: 

array:7

 [
            

0

 => "

apple_id

"
            

1

 => "

has_iap

"
            

2

 => "

has_onesignal

"
            

3

 => "

league_name

"
            

4

 => "

has_twitter

"
            

5

 => "

has_chat

"
            

6

 => "

slug

"
          ]
          #

dispatchesEvents

: []
          #

observables

: []
          #

relations

: 

array:1

 [
            "

league

" => 

App\Models

\

League {#1902}
          ]
          #

touches

: []
          +

timestamps

: 

true


          #

hidden

: 

array:2

 [
            

0

 => "

fms_token

"
            

1

 => "

pem_file

"
          ]
          #

visible

: []
          #

fillable

: []
          #

guarded

: []
        }
      ]
      #

touches

: []
      +

timestamps

: 

true


      #

hidden

: []
      #

visible

: []
      #

fillable

: []
      #

guarded

: 

array:1

 [
        

0

 => "

*

"
      ]
    }
    

2

 => 

App\Models

\

LeagueTable {#1981
      #

connection

: "

mysql

"
      #

table

: "

league_tables

"
      #

primaryKey

: "

id

"
      #

keyType

: "

int

"
      +

incrementing

: 

true


      #

with

: []
      #

withCount

: []
      +

preventsLazyLoading

: 

false


      #

perPage

: 

15


      +

exists

: 

true


      +

wasRecentlyCreated

: 

false


      #

escapeWhenCastingToString

: 

false


      #

attributes

: 

array:16

 [
        "

id

" => 

23


        "

league_id

" => 

3


        "

team_id

" => 

54


        "

team_name

" => "

Hearts

"
        "

form

" => "

WDW

"
        "

position

" => 

3


        "

played

" => 

3


        "

won

" => 

2


        "

drawn

" => 

1


        "

lost

" => 

0


        "

for

" => 

7


        "

against

" => 

3


        "

gd

" => 

4


        "

points

" => 

7


        "

created_at

" => "

2022-08-17 19:45:57

"
        "

updated_at

" => "

2022-08-17 19:45:57

"
      ]
      #

original

: 

array:16

 [
        "

id

" => 

23


        "

league_id

" => 

3


        "

team_id

" => 

54


        "

team_name

" => "

Hearts

"
        "

form

" => "

WDW

"
        "

position

" => 

3


        "

played

" => 

3


        "

won

" => 

2


        "

drawn

" => 

1


        "

lost

" => 

0


        "

for

" => 

7


        "

against

" => 

3


        "

gd

" => 

4


        "

points

" => 

7


        "

created_at

" => "

2022-08-17 19:45:57

"
        "

updated_at

" => "

2022-08-17 19:45:57

"
      ]
      #

changes

: []
      #

casts

: []
      #

classCastCache

: []
      #

attributeCastCache

: []
      #

dates

: []
      #

dateFormat

: 

null


      #

appends

: 

array:1

 [
        

0

 => "

goals_for

"
      ]
      #

dispatchesEvents

: []
      #

observables

: []
      #

relations

: 

array:1

 [
        "

team

" => 

App\Models

\

Team {#1999
          #

connection

: "

mysql

"
          #

table

: "

teams

"
          #

primaryKey

: "

id

"
          #

keyType

: "

int

"
          +

incrementing

: 

true


          #

with

: 

array:1

 [
            

0

 => "

league

"
          ]
          #

withCount

: []
          +

preventsLazyLoading

: 

false


          #

perPage

: 

15


          +

exists

: 

true


          +

wasRecentlyCreated

: 

false


          #

escapeWhenCastingToString

: 

false


          #

attributes

: 

array:14

 [
            "

id

" => 

54


            "

name

" => "

Heart OF Midlothian

"
            "

league_id

" => 

3


            "

color

" => "

#9f1931

"
            "

alt_color

" => "

#fccc37

"
            "

highlight_color

" => "

#0a2f37

"
            "

text_color

" => "

#ffffff

"
            "

logo

" => "

https://fn365images.s3.eu-west-1.amazonaws.com/teamlogos/Hearts/98ab09b6-e9fd-4fd2-a274-5400bcaf4b01.png

"
            "

home_kit

" => "

https://fn365images.s3.eu-west-1.amazonaws.com/teamlogos/Hearts-home_kit.png

"
            "

away_kit

" => "

https://fn365images.s3.eu-west-1.amazonaws.com/teamlogos/Hearts-away_kit.png

"
            "

apif_id

" => 

254


            "

apif_logo

" => "

https://media.api-sports.io/football/teams/254.png

"
            "

short_name

" => "

Hearts

"
            "

api_token

" => "

OkWowladwjI6BXzCK3OnEs8PFGmPVMb6YxGuWDq1lsj4vuqmWiA3f2Cj4Yym

"
          ]
          #

original

: 

array:14

 [
            "

id

" => 

54


            "

name

" => "

Heart OF Midlothian

"
            "

league_id

" => 

3


            "

color

" => "

#9f1931

"
            "

alt_color

" => "

#fccc37

"
            "

highlight_color

" => "

#0a2f37

"
            "

text_color

" => "

#ffffff

"
            "

logo

" => "

https://fn365images.s3.eu-west-1.amazonaws.com/teamlogos/Hearts/98ab09b6-e9fd-4fd2-a274-5400bcaf4b01.png

"
            "

home_kit

" => "

https://fn365images.s3.eu-west-1.amazonaws.com/teamlogos/Hearts-home_kit.png

"
            "

away_kit

" => "

https://fn365images.s3.eu-west-1.amazonaws.com/teamlogos/Hearts-away_kit.png

"
            "

apif_id

" => 

254


            "

apif_logo

" => "

https://media.api-sports.io/football/teams/254.png

"
            "

short_name

" => "

Hearts

"
            "

api_token

" => "

OkWowladwjI6BXzCK3OnEs8PFGmPVMb6YxGuWDq1lsj4vuqmWiA3f2Cj4Yym

"
          ]
          #

changes

: []
          #

casts

: 

array:5

 [
            "

twitter_bot_enabled

" => "

boolean

"
            "

twitter_post_tweets

" => "

boolean

"
            "

twitter_dm_enabled

" => "

boolean

"
            "

twitter_landing_page

" => "

boolean

"
            "

chat_rooms

" => "

array

"
          ]
          #

classCastCache

: []
          #

attributeCastCache

: []
          #

dates

: []
          #

dateFormat

: 

null


          #

appends

: 

array:7

 [
            

0

 => "

apple_id

"
            

1

 => "

has_iap

"
            

2

 => "

has_onesignal

"
            

3

 => "

league_name

"
            

4

 => "

has_twitter

"
            

5

 => "

has_chat

"
            

6

 => "

slug

"
          ]
          #

dispatchesEvents

: []
          #

observables

: []
          #

relations

: 

array:1

 [
            "

league

" => 

App\Models

\

League {#1902}
          ]
          #

touches

: []
          +

timestamps

: 

true


          #

hidden

: 

array:2

 [
            

0

 => "

fms_token

"
            

1

 => "

pem_file

"
          ]
          #

visible

: []
          #

fillable

: []
          #

guarded

: []
        }
      ]
      #

touches

: []
      +

timestamps

: 

true


      #

hidden

: []
      #

visible

: []
      #

fillable

: []
      #

guarded

: 

array:1

 [
        

0

 => "

*

"
      ]
    }
    

3

 => 

App\Models

\

LeagueTable {#1982
      #

connection

: "

mysql

"
      #

table

: "

league_tables

"
      #

primaryKey

: "

id

"
      #

keyType

: "

int

"
      +

incrementing

: 

true


      #

with

: []
      #

withCount

: []
      +

preventsLazyLoading

: 

false


      #

perPage

: 

15


      +

exists

: 

true


      +

wasRecentlyCreated

: 

false


      #

escapeWhenCastingToString

: 

false


      #

attributes

: 

array:16

 [
        "

id

" => 

24


        "

league_id

" => 

3


        "

team_id

" => 

55


        "

team_name

" => "

Motherwell

"
        "

form

" => "

WLW

"
        "

position

" => 

4


        "

played

" => 

3


        "

won

" => 

2


        "

drawn

" => 

0


        "

lost

" => 

1


        "

for

" => 

5


        "

against

" => 

4


        "

gd

" => 

1


        "

points

" => 

6


        "

created_at

" => "

2022-08-17 19:45:57

"
        "

updated_at

" => "

2022-08-17 19:45:57

"
      ]
      #

original

: 

array:16

 [
        "

id

" => 

24


        "

league_id

" => 

3


        "

team_id

" => 

55


        "

team_name

" => "

Motherwell

"
        "

form

" => "

WLW

"
        "

position

" => 

4


        "

played

" => 

3


        "

won

" => 

2


        "

drawn

" => 

0


        "

lost

" => 

1


        "

for

" => 

5


        "

against

" => 

4


        "

gd

" => 

1


        "

points

" => 

6


        "

created_at

" => "

2022-08-17 19:45:57

"
        "

updated_at

" => "

2022-08-17 19:45:57

"
      ]
      #

changes

: []
      #

casts

: []
      #

classCastCache

: []
      #

attributeCastCache

: []
      #

dates

: []
      #

dateFormat

: 

null


      #

appends

: 

array:1

 [
        

0

 => "

goals_for

"
      ]
      #

dispatchesEvents

: []
      #

observables

: []
      #

relations

: 

array:1

 [
        "

team

" => 

App\Models

\

Team {#2000
          #

connection

: "

mysql

"
          #

table

: "

teams

"
          #

primaryKey

: "

id

"
          #

keyType

: "

int

"
          +

incrementing

: 

true


          #

with

: 

array:1

 [
            

0

 => "

league

"
          ]
          #

withCount

: []
          +

preventsLazyLoading

: 

false


          #

perPage

: 

15


          +

exists

: 

true


          +

wasRecentlyCreated

: 

false


          #

escapeWhenCastingToString

: 

false


          #

attributes

: 

array:14

 [
            "

id

" => 

55


            "

name

" => "

Motherwell

"
            "

league_id

" => 

3


            "

color

" => "

#65263b

"
            "

alt_color

" => "

#fea52b

"
            "

highlight_color

" => "

#0a2f37

"
            "

text_color

" => "

#ffffff

"
            "

logo

" => "

https://fn365images.s3.eu-west-1.amazonaws.com/teamlogos/Motherwell/858909a1-654f-4155-aa70-7de331ca53c6.png

"
            "

home_kit

" => "

https://fn365images.s3.eu-west-1.amazonaws.com/teamlogos/Motherwell-home_kit.png

"
            "

away_kit

" => "

https://fn365images.s3.eu-west-1.amazonaws.com/teamlogos/Motherwell-away_kit.png

"
            "

apif_id

" => 

256


            "

apif_logo

" => "

https://media.api-sports.io/football/teams/256.png

"
            "

short_name

" => "

Motherwell

"
            "

api_token

" => "

CPJJNmqwe8VqHGp4dQIuMA5LgiZCfDNplfIvCiVHfUfRJbfRHZ8AXM5ZgifC

"
          ]
          #

original

: 

array:14

 [
            "

id

" => 

55


            "

name

" => "

Motherwell

"
            "

league_id

" => 

3


            "

color

" => "

#65263b

"
            "

alt_color

" => "

#fea52b

"
            "

highlight_color

" => "

#0a2f37

"
            "

text_color

" => "

#ffffff

"
            "

logo

" => "

https://fn365images.s3.eu-west-1.amazonaws.com/teamlogos/Motherwell/858909a1-654f-4155-aa70-7de331ca53c6.png

"
            "

home_kit

" => "

https://fn365images.s3.eu-west-1.amazonaws.com/teamlogos/Motherwell-home_kit.png

"
            "

away_kit

" => "

https://fn365images.s3.eu-west-1.amazonaws.com/teamlogos/Motherwell-away_kit.png

"
            "

apif_id

" => 

256


            "

apif_logo

" => "

https://media.api-sports.io/football/teams/256.png

"
            "

short_name

" => "

Motherwell

"
            "

api_token

" => "

CPJJNmqwe8VqHGp4dQIuMA5LgiZCfDNplfIvCiVHfUfRJbfRHZ8AXM5ZgifC

"
          ]
          #

changes

: []
          #

casts

: 

array:5

 [
            "

twitter_bot_enabled

" => "

boolean

"
            "

twitter_post_tweets

" => "

boolean

"
            "

twitter_dm_enabled

" => "

boolean

"
            "

twitter_landing_page

" => "

boolean

"
            "

chat_rooms

" => "

array

"
          ]
          #

classCastCache

: []
          #

attributeCastCache

: []
          #

dates

: []
          #

dateFormat

: 

null


          #

appends

: 

array:7

 [
            

0

 => "

apple_id

"
            

1

 => "

has_iap

"
            

2

 => "

has_onesignal

"
            

3

 => "

league_name

"
            

4

 => "

has_twitter

"
            

5

 => "

has_chat

"
            

6

 => "

slug

"
          ]
          #

dispatchesEvents

: []
          #

observables

: []
          #

relations

: 

array:1

 [
            "

league

" => 

App\Models

\

League {#1902}
          ]
          #

touches

: []
          +

timestamps

: 

true


          #

hidden

: 

array:2

 [
            

0

 => "

fms_token

"
            

1

 => "

pem_file

"
          ]
          #

visible

: []
          #

fillable

: []
          #

guarded

: []
        }
      ]
      #

touches

: []
      +

timestamps

: 

true


      #

hidden

: []
      #

visible

: []
      #

fillable

: []
      #

guarded

: 

array:1

 [
        

0

 => "

*

"
      ]
    }
    

4

 => 

App\Models

\

LeagueTable {#1983
      #

connection

: "

mysql

"
      #

table

: "

league_tables

"
      #

primaryKey

: "

id

"
      #

keyType

: "

int

"
      +

incrementing

: 

true


      #

with

: []
      #

withCount

: []
      +

preventsLazyLoading

: 

false


      #

perPage

: 

15


      +

exists

: 

true


      +

wasRecentlyCreated

: 

false


      #

escapeWhenCastingToString

: 

false


      #

attributes

: 

array:16

 [
        "

id

" => 

25


        "

league_id

" => 

3


        "

team_id

" => 

59


        "

team_name

" => "

Livingston

"
        "

form

" => "

LWW

"
        "

position

" => 

5


        "

played

" => 

3


        "

won

" => 

2


        "

drawn

" => 

0


        "

lost

" => 

1


        "

for

" => 

4


        "

against

" => 

3


        "

gd

" => 

1


        "

points

" => 

6


        "

created_at

" => "

2022-08-17 19:45:57

"
        "

updated_at

" => "

2022-08-17 19:45:57

"
      ]
      #

original

: 

array:16

 [
        "

id

" => 

25


        "

league_id

" => 

3


        "

team_id

" => 

59


        "

team_name

" => "

Livingston

"
        "

form

" => "

LWW

"
        "

position

" => 

5


        "

played

" => 

3


        "

won

" => 

2


        "

drawn

" => 

0


        "

lost

" => 

1


        "

for

" => 

4


        "

against

" => 

3


        "

gd

" => 

1


        "

points

" => 

6


        "

created_at

" => "

2022-08-17 19:45:57

"
        "

updated_at

" => "

2022-08-17 19:45:57

"
      ]
      #

changes

: []
      #

casts

: []
      #

classCastCache

: []
      #

attributeCastCache

: []
      #

dates

: []
      #

dateFormat

: 

null


      #

appends

: 

array:1

 [
        

0

 => "

goals_for

"
      ]
      #

dispatchesEvents

: []
      #

observables

: []
      #

relations

: 

array:1

 [
        "

team

" => 

App\Models

\

Team {#2003
          #

connection

: "

mysql

"
          #

table

: "

teams

"
          #

primaryKey

: "

id

"
          #

keyType

: "

int

"
          +

incrementing

: 

true


          #

with

: 

array:1

 [
            

0

 => "

league

"
          ]
          #

withCount

: []
          +

preventsLazyLoading

: 

false


          #

perPage

: 

15


          +

exists

: 

true


          +

wasRecentlyCreated

: 

false


          #

escapeWhenCastingToString

: 

false


          #

attributes

: 

array:14

 [
            "

id

" => 

59


            "

name

" => "

Livingston

"
            "

league_id

" => 

3


            "

color

" => "

#ffcc00

"
            "

alt_color

" => "

#000000

"
            "

highlight_color

" => "

#0a2f37

"
            "

text_color

" => "

#ffffff

"
            "

logo

" => "

https://fn365images.s3.eu-west-1.amazonaws.com/teamlogos/Livingston/d53fe17a-3a10-44ac-9b15-5cb67d72e9a9.png

"
            "

home_kit

" => "

https://fn365images.s3.eu-west-1.amazonaws.com/teamlogos/Livingston-home_kit.png

"
            "

away_kit

" => "

https://fn365images.s3.eu-west-1.amazonaws.com/teamlogos/Livingston-away_kit.png

"
            "

apif_id

" => 

255


            "

apif_logo

" => "

https://media.api-sports.io/football/teams/255.png

"
            "

short_name

" => "

Livingston

"
            "

api_token

" => "

ameemeAHBJI3Qyyq5FrNnWHa6Blk3wgG3B6SdfEh3ssWMChLtFp6KjnWQLu4

"
          ]
          #

original

: 

array:14

 [
            "

id

" => 

59


            "

name

" => "

Livingston

"
            "

league_id

" => 

3


            "

color

" => "

#ffcc00

"
            "

alt_color

" => "

#000000

"
            "

highlight_color

" => "

#0a2f37

"
            "

text_color

" => "

#ffffff

"
            "

logo

" => "

https://fn365images.s3.eu-west-1.amazonaws.com/teamlogos/Livingston/d53fe17a-3a10-44ac-9b15-5cb67d72e9a9.png

"
            "

home_kit

" => "

https://fn365images.s3.eu-west-1.amazonaws.com/teamlogos/Livingston-home_kit.png

"
            "

away_kit

" => "

https://fn365images.s3.eu-west-1.amazonaws.com/teamlogos/Livingston-away_kit.png

"
            "

apif_id

" => 

255


            "

apif_logo

" => "

https://media.api-sports.io/football/teams/255.png

"
            "

short_name

" => "

Livingston

"
            "

api_token

" => "

ameemeAHBJI3Qyyq5FrNnWHa6Blk3wgG3B6SdfEh3ssWMChLtFp6KjnWQLu4

"
          ]
          #

changes

: []
          #

casts

: 

array:5

 [
            "

twitter_bot_enabled

" => "

boolean

"
            "

twitter_post_tweets

" => "

boolean

"
            "

twitter_dm_enabled

" => "

boolean

"
            "

twitter_landing_page

" => "

boolean

"
            "

chat_rooms

" => "

array

"
          ]
          #

classCastCache

: []
          #

attributeCastCache

: []
          #

dates

: []
          #

dateFormat

: 

null


          #

appends

: 

array:7

 [
            

0

 => "

apple_id

"
            

1

 => "

has_iap

"
            

2

 => "

has_onesignal

"
            

3

 => "

league_name

"
            

4

 => "

has_twitter

"
            

5

 => "

has_chat

"
            

6

 => "

slug

"
          ]
          #

dispatchesEvents

: []
          #

observables

: []
          #

relations

: 

array:1

 [
            "

league

" => 

App\Models

\

League {#1902}
          ]
          #

touches

: []
          +

timestamps

: 

true


          #

hidden

: 

array:2

 [
            

0

 => "

fms_token

"
            

1

 => "

pem_file

"
          ]
          #

visible

: []
          #

fillable

: []
          #

guarded

: []
        }
      ]
      #

touches

: []
      +

timestamps

: 

true


      #

hidden

: []
      #

visible

: []
      #

fillable

: []
      #

guarded

: 

array:1

 [
        

0

 => "

*

"
      ]
    }
    

5

 => 

App\Models

\

LeagueTable {#1984
      #

connection

: "

mysql

"
      #

table

: "

league_tables

"
      #

primaryKey

: "

id

"
      #

keyType

: "

int

"
      +

incrementing

: 

true


      #

with

: []
      #

withCount

: []
      +

preventsLazyLoading

: 

false


      #

perPage

: 

15


      +

exists

: 

true


      +

wasRecentlyCreated

: 

false


      #

escapeWhenCastingToString

: 

false


      #

attributes

: 

array:16

 [
        "

id

" => 

26


        "

league_id

" => 

3


        "

team_id

" => 

58


        "

team_name

" => "

Hibernian

"
        "

form

" => "

WDL

"
        "

position

" => 

6


        "

played

" => 

3


        "

won

" => 

1


        "

drawn

" => 

1


        "

lost

" => 

1


        "

for

" => 

3


        "

against

" => 

3


        "

gd

" => 

0


        "

points

" => 

4


        "

created_at

" => "

2022-08-17 19:45:57

"
        "

updated_at

" => "

2022-08-17 19:45:57

"
      ]
      #

original

: 

array:16

 [
        "

id

" => 

26


        "

league_id

" => 

3


        "

team_id

" => 

58


        "

team_name

" => "

Hibernian

"
        "

form

" => "

WDL

"
        "

position

" => 

6


        "

played

" => 

3


        "

won

" => 

1


        "

drawn

" => 

1


        "

lost

" => 

1


        "

for

" => 

3


        "

against

" => 

3


        "

gd

" => 

0


        "

points

" => 

4


        "

created_at

" => "

2022-08-17 19:45:57

"
        "

updated_at

" => "

2022-08-17 19:45:57

"
      ]
      #

changes

: []
      #

casts

: []
      #

classCastCache

: []
      #

attributeCastCache

: []
      #

dates

: []
      #

dateFormat

: 

null


      #

appends

: 

array:1

 [
        

0

 => "

goals_for

"
      ]
      #

dispatchesEvents

: []
      #

observables

: []
      #

relations

: 

array:1

 [
        "

team

" => 

App\Models

\

Team {#2002
          #

connection

: "

mysql

"
          #

table

: "

teams

"
          #

primaryKey

: "

id

"
          #

keyType

: "

int

"
          +

incrementing

: 

true


          #

with

: 

array:1

 [
            

0

 => "

league

"
          ]
          #

withCount

: []
          +

preventsLazyLoading

: 

false


          #

perPage

: 

15


          +

exists

: 

true


          +

wasRecentlyCreated

: 

false


          #

escapeWhenCastingToString

: 

false


          #

attributes

: 

array:14

 [
            "

id

" => 

58


            "

name

" => "

Hibernian

"
            "

league_id

" => 

3


            "

color

" => "

#006633

"
            "

alt_color

" => "

#ffffff

"
            "

highlight_color

" => "

#0a2f37

"
            "

text_color

" => "

#ffffff

"
            "

logo

" => "

https://fn365images.s3.eu-west-1.amazonaws.com/teamlogos/Hibernian/30e0bd12-3079-4324-90c3-d5f63037c724.png

"
            "

home_kit

" => "

https://fn365images.s3.eu-west-1.amazonaws.com/teamlogos/Hibernian-home_kit.png

"
            "

away_kit

" => "

https://fn365images.s3.eu-west-1.amazonaws.com/teamlogos/Hibernian-away_kit.png

"
            "

apif_id

" => 

249


            "

apif_logo

" => "

https://media.api-sports.io/football/teams/249.png

"
            "

short_name

" => "

Hibernian

"
            "

api_token

" => "

qkvQ4YaKBqXsH7hnQ2NdyZR54WOCrGV4H08d5kJ2YqNut89FzAmiAuTtnBKb

"
          ]
          #

original

: 

array:14

 [
            "

id

" => 

58


            "

name

" => "

Hibernian

"
            "

league_id

" => 

3


            "

color

" => "

#006633

"
            "

alt_color

" => "

#ffffff

"
            "

highlight_color

" => "

#0a2f37

"
            "

text_color

" => "

#ffffff

"
            "

logo

" => "

https://fn365images.s3.eu-west-1.amazonaws.com/teamlogos/Hibernian/30e0bd12-3079-4324-90c3-d5f63037c724.png

"
            "

home_kit

" => "

https://fn365images.s3.eu-west-1.amazonaws.com/teamlogos/Hibernian-home_kit.png

"
            "

away_kit

" => "

https://fn365images.s3.eu-west-1.amazonaws.com/teamlogos/Hibernian-away_kit.png

"
            "

apif_id

" => 

249


            "

apif_logo

" => "

https://media.api-sports.io/football/teams/249.png

"
            "

short_name

" => "

Hibernian

"
            "

api_token

" => "

qkvQ4YaKBqXsH7hnQ2NdyZR54WOCrGV4H08d5kJ2YqNut89FzAmiAuTtnBKb

"
          ]
          #

changes

: []
          #

casts

: 

array:5

 [
            "

twitter_bot_enabled

" => "

boolean

"
            "

twitter_post_tweets

" => "

boolean

"
            "

twitter_dm_enabled

" => "

boolean

"
            "

twitter_landing_page

" => "

boolean

"
            "

chat_rooms

" => "

array

"
          ]
          #

classCastCache

: []
          #

attributeCastCache

: []
          #

dates

: []
          #

dateFormat

: 

null


          #

appends

: 

array:7

 [
            

0

 => "

apple_id

"
            

1

 => "

has_iap

"
            

2

 => "

has_onesignal

"
            

3

 => "

league_name

"
            

4

 => "

has_twitter

"
            

5

 => "

has_chat

"
            

6

 => "

slug

"
          ]
          #

dispatchesEvents

: []
          #

observables

: []
          #

relations

: 

array:1

 [
            "

league

" => 

App\Models

\

League {#1902}
          ]
          #

touches

: []
          +

timestamps

: 

true


          #

hidden

: 

array:2

 [
            

0

 => "

fms_token

"
            

1

 => "

pem_file

"
          ]
          #

visible

: []
          #

fillable

: []
          #

guarded

: []
        }
      ]
      #

touches

: []
      +

timestamps

: 

true


      #

hidden

: []
      #

visible

: []
      #

fillable

: []
      #

guarded

: 

array:1

 [
        

0

 => "

*

"
      ]
    }
    

6

 => 

App\Models

\

LeagueTable {#1985
      #

connection

: "

mysql

"
      #

table

: "

league_tables

"
      #

primaryKey

: "

id

"
      #

keyType

: "

int

"
      +

incrementing

: 

true


      #

with

: []
      #

withCount

: []
      +

preventsLazyLoading

: 

false


      #

perPage

: 

15


      +

exists

: 

true


      +

wasRecentlyCreated

: 

false


      #

escapeWhenCastingToString

: 

false


      #

attributes

: 

array:16

 [
        "

id

" => 

27


        "

league_id

" => 

3


        "

team_id

" => 

null


        "

team_name

" => "

Aberdeen

"
        "

form

" => "

LWL

"
        "

position

" => 

7


        "

played

" => 

3


        "

won

" => 

1


        "

drawn

" => 

0


        "

lost

" => 

2


        "

for

" => 

6


        "

against

" => 

6


        "

gd

" => 

0


        "

points

" => 

3


        "

created_at

" => "

2022-08-17 19:45:57

"
        "

updated_at

" => "

2022-08-17 19:45:57

"
      ]
      #

original

: 

array:16

 [
        "

id

" => 

27


        "

league_id

" => 

3


        "

team_id

" => 

null


        "

team_name

" => "

Aberdeen

"
        "

form

" => "

LWL

"
        "

position

" => 

7


        "

played

" => 

3


        "

won

" => 

1


        "

drawn

" => 

0


        "

lost

" => 

2


        "

for

" => 

6


        "

against

" => 

6


        "

gd

" => 

0


        "

points

" => 

3


        "

created_at

" => "

2022-08-17 19:45:57

"
        "

updated_at

" => "

2022-08-17 19:45:57

"
      ]
      #

changes

: []
      #

casts

: []
      #

classCastCache

: []
      #

attributeCastCache

: []
      #

dates

: []
      #

dateFormat

: 

null


      #

appends

: 

array:1

 [
        

0

 => "

goals_for

"
      ]
      #

dispatchesEvents

: []
      #

observables

: []
      #

relations

: 

array:1

 [
        "

team

" => 

null


      ]
      #

touches

: []
      +

timestamps

: 

true


      #

hidden

: []
      #

visible

: []
      #

fillable

: []
      #

guarded

: 

array:1

 [
        

0

 => "

*

"
      ]
    }
    

7

 => 

App\Models

\

LeagueTable {#1986
      #

connection

: "

mysql

"
      #

table

: "

league_tables

"
      #

primaryKey

: "

id

"
      #

keyType

: "

int

"
      +

incrementing

: 

true


      #

with

: []
      #

withCount

: []
      +

preventsLazyLoading

: 

false


      #

perPage

: 

15


      +

exists

: 

true


      +

wasRecentlyCreated

: 

false


      #

escapeWhenCastingToString

: 

false


      #

attributes

: 

array:16

 [
        "

id

" => 

28


        "

league_id

" => 

3


        "

team_id

" => 

56


        "

team_name

" => "

St. Mirren

"
        "

form

" => "

LLW

"
        "

position

" => 

8


        "

played

" => 

3


        "

won

" => 

1


        "

drawn

" => 

0


        "

lost

" => 

2


        "

for

" => 

2


        "

against

" => 

5


        "

gd

" => 

-3


        "

points

" => 

3


        "

created_at

" => "

2022-08-17 19:45:57

"
        "

updated_at

" => "

2022-08-17 19:45:57

"
      ]
      #

original

: 

array:16

 [
        "

id

" => 

28


        "

league_id

" => 

3


        "

team_id

" => 

56


        "

team_name

" => "

St. Mirren

"
        "

form

" => "

LLW

"
        "

position

" => 

8


        "

played

" => 

3


        "

won

" => 

1


        "

drawn

" => 

0


        "

lost

" => 

2


        "

for

" => 

2


        "

against

" => 

5


        "

gd

" => 

-3


        "

points

" => 

3


        "

created_at

" => "

2022-08-17 19:45:57

"
        "

updated_at

" => "

2022-08-17 19:45:57

"
      ]
      #

changes

: []
      #

casts

: []
      #

classCastCache

: []
      #

attributeCastCache

: []
      #

dates

: []
      #

dateFormat

: 

null


      #

appends

: 

array:1

 [
        

0

 => "

goals_for

"
      ]
      #

dispatchesEvents

: []
      #

observables

: []
      #

relations

: 

array:1

 [
        "

team

" => 

App\Models

\

Team {#2001
          #

connection

: "

mysql

"
          #

table

: "

teams

"
          #

primaryKey

: "

id

"
          #

keyType

: "

int

"
          +

incrementing

: 

true


          #

with

: 

array:1

 [
            

0

 => "

league

"
          ]
          #

withCount

: []
          +

preventsLazyLoading

: 

false


          #

perPage

: 

15


          +

exists

: 

true


          +

wasRecentlyCreated

: 

false


          #

escapeWhenCastingToString

: 

false


          #

attributes

: 

array:14

 [
            "

id

" => 

56


            "

name

" => "

St Mirren

"
            "

league_id

" => 

3


            "

color

" => "

#ffffff

"
            "

alt_color

" => "

#fcea37

"
            "

highlight_color

" => "

#0a2f37

"
            "

text_color

" => "

#000000

"
            "

logo

" => "

https://fn365images.s3.eu-west-1.amazonaws.com/teamlogos/St.%2BMirren/e4ae649a-f9a9-44ba-a3d7-5889aab9def7.png

"
            "

home_kit

" => "

https://fn365images.s3.eu-west-1.amazonaws.com/teamlogos/St.%2BMirren-home_kit.png

"
            "

away_kit

" => "

https://fn365images.s3.eu-west-1.amazonaws.com/teamlogos/St.%2BMirren-away_kit.png

"
            "

apif_id

" => 

251


            "

apif_logo

" => "

https://media.api-sports.io/football/teams/251.png

"
            "

short_name

" => "

St. Mirren

"
            "

api_token

" => "

MufAQ3rJbdyxyWjRNFycPsgYAZEsnE3IRs13caOGRICpBdmNt0osfK3G3J20

"
          ]
          #

original

: 

array:14

 [
            "

id

" => 

56


            "

name

" => "

St Mirren

"
            "

league_id

" => 

3


            "

color

" => "

#ffffff

"
            "

alt_color

" => "

#fcea37

"
            "

highlight_color

" => "

#0a2f37

"
            "

text_color

" => "

#000000

"
            "

logo

" => "

https://fn365images.s3.eu-west-1.amazonaws.com/teamlogos/St.%2BMirren/e4ae649a-f9a9-44ba-a3d7-5889aab9def7.png

"
            "

home_kit

" => "

https://fn365images.s3.eu-west-1.amazonaws.com/teamlogos/St.%2BMirren-home_kit.png

"
            "

away_kit

" => "

https://fn365images.s3.eu-west-1.amazonaws.com/teamlogos/St.%2BMirren-away_kit.png

"
            "

apif_id

" => 

251


            "

apif_logo

" => "

https://media.api-sports.io/football/teams/251.png

"
            "

short_name

" => "

St. Mirren

"
            "

api_token

" => "

MufAQ3rJbdyxyWjRNFycPsgYAZEsnE3IRs13caOGRICpBdmNt0osfK3G3J20

"
          ]
          #

changes

: []
          #

casts

: 

array:5

 [
            "

twitter_bot_enabled

" => "

boolean

"
            "

twitter_post_tweets

" => "

boolean

"
            "

twitter_dm_enabled

" => "

boolean

"
            "

twitter_landing_page

" => "

boolean

"
            "

chat_rooms

" => "

array

"
          ]
          #

classCastCache

: []
          #

attributeCastCache

: []
          #

dates

: []
          #

dateFormat

: 

null


          #

appends

: 

array:7

 [
            

0

 => "

apple_id

"
            

1

 => "

has_iap

"
            

2

 => "

has_onesignal

"
            

3

 => "

league_name

"
            

4

 => "

has_twitter

"
            

5

 => "

has_chat

"
            

6

 => "

slug

"
          ]
          #

dispatchesEvents

: []
          #

observables

: []
          #

relations

: 

array:1

 [
            "

league

" => 

App\Models

\

League {#1902}
          ]
          #

touches

: []
          +

timestamps

: 

true


          #

hidden

: 

array:2

 [
            

0

 => "

fms_token

"
            

1

 => "

pem_file

"
          ]
          #

visible

: []
          #

fillable

: []
          #

guarded

: []
        }
      ]
      #

touches

: []
      +

timestamps

: 

true


      #

hidden

: []
      #

visible

: []
      #

fillable

: []
      #

guarded

: 

array:1

 [
        

0

 => "

*

"
      ]
    }
    

8

 => 

App\Models

\

LeagueTable {#1987
      #

connection

: "

mysql

"
      #

table

: "

league_tables

"
      #

primaryKey

: "

id

"
      #

keyType

: "

int

"
      +

incrementing

: 

true


      #

with

: []
      #

withCount

: []
      +

preventsLazyLoading

: 

false


      #

perPage

: 

15


      +

exists

: 

true


      +

wasRecentlyCreated

: 

false


      #

escapeWhenCastingToString

: 

false


      #

attributes

: 

array:16

 [
        "

id

" => 

29


        "

league_id

" => 

3


        "

team_id

" => 

62


        "

team_name

" => "

St. Johnstone

"
        "

form

" => "

LWL

"
        "

position

" => 

9


        "

played

" => 

3


        "

won

" => 

1


        "

drawn

" => 

0


        "

lost

" => 

2


        "

for

" => 

2


        "

against

" => 

6


        "

gd

" => 

-4


        "

points

" => 

3


        "

created_at

" => "

2022-08-17 19:45:57

"
        "

updated_at

" => "

2022-08-17 19:45:57

"
      ]
      #

original

: 

array:16

 [
        "

id

" => 

29


        "

league_id

" => 

3


        "

team_id

" => 

62


        "

team_name

" => "

St. Johnstone

"
        "

form

" => "

LWL

"
        "

position

" => 

9


        "

played

" => 

3


        "

won

" => 

1


        "

drawn

" => 

0


        "

lost

" => 

2


        "

for

" => 

2


        "

against

" => 

6


        "

gd

" => 

-4


        "

points

" => 

3


        "

created_at

" => "

2022-08-17 19:45:57

"
        "

updated_at

" => "

2022-08-17 19:45:57

"
      ]
      #

changes

: []
      #

casts

: []
      #

classCastCache

: []
      #

attributeCastCache

: []
      #

dates

: []
      #

dateFormat

: 

null


      #

appends

: 

array:1

 [
        

0

 => "

goals_for

"
      ]
      #

dispatchesEvents

: []
      #

observables

: []
      #

relations

: 

array:1

 [
        "

team

" => 

App\Models

\

Team {#2005
          #

connection

: "

mysql

"
          #

table

: "

teams

"
          #

primaryKey

: "

id

"
          #

keyType

: "

int

"
          +

incrementing

: 

true


          #

with

: 

array:1

 [
            

0

 => "

league

"
          ]
          #

withCount

: []
          +

preventsLazyLoading

: 

false


          #

perPage

: 

15


          +

exists

: 

true


          +

wasRecentlyCreated

: 

false


          #

escapeWhenCastingToString

: 

false


          #

attributes

: 

array:14

 [
            "

id

" => 

62


            "

name

" => "

St Johnstone

"
            "

league_id

" => 

3


            "

color

" => "

#418de6

"
            "

alt_color

" => "

#114587

"
            "

highlight_color

" => "

#0a2f37

"
            "

text_color

" => "

#ffffff

"
            "

logo

" => "

https://fn365images.s3.eu-west-1.amazonaws.com/teamlogos/St.%2BJohnstone/938b2f4d-100b-4ff7-afea-3eaf40ee4884.png

"
            "

home_kit

" => "

https://fn365images.s3.eu-west-1.amazonaws.com/teamlogos/St.%2BJohnstone-home_kit.png

"
            "

away_kit

" => "

https://fn365images.s3.eu-west-1.amazonaws.com/teamlogos/St.%2BJohnstone-away_kit.png

"
            "

apif_id

" => 

258


            "

apif_logo

" => "

https://media.api-sports.io/football/teams/258.png

"
            "

short_name

" => "

St. Johnstone

"
            "

api_token

" => "

7JDqYjqC32nLfr8fn2d2ZLBxOd39eySEoX7BwEL16fVDuIx3GYqLXo5UYA4p

"
          ]
          #

original

: 

array:14

 [
            "

id

" => 

62


            "

name

" => "

St Johnstone

"
            "

league_id

" => 

3


            "

color

" => "

#418de6

"
            "

alt_color

" => "

#114587

"
            "

highlight_color

" => "

#0a2f37

"
            "

text_color

" => "

#ffffff

"
            "

logo

" => "

https://fn365images.s3.eu-west-1.amazonaws.com/teamlogos/St.%2BJohnstone/938b2f4d-100b-4ff7-afea-3eaf40ee4884.png

"
            "

home_kit

" => "

https://fn365images.s3.eu-west-1.amazonaws.com/teamlogos/St.%2BJohnstone-home_kit.png

"
            "

away_kit

" => "

https://fn365images.s3.eu-west-1.amazonaws.com/teamlogos/St.%2BJohnstone-away_kit.png

"
            "

apif_id

" => 

258


            "

apif_logo

" => "

https://media.api-sports.io/football/teams/258.png

"
            "

short_name

" => "

St. Johnstone

"
            "

api_token

" => "

7JDqYjqC32nLfr8fn2d2ZLBxOd39eySEoX7BwEL16fVDuIx3GYqLXo5UYA4p

"
          ]
          #

changes

: []
          #

casts

: 

array:5

 [
            "

twitter_bot_enabled

" => "

boolean

"
            "

twitter_post_tweets

" => "

boolean

"
            "

twitter_dm_enabled

" => "

boolean

"
            "

twitter_landing_page

" => "

boolean

"
            "

chat_rooms

" => "

array

"
          ]
          #

classCastCache

: []
          #

attributeCastCache

: []
          #

dates

: []
          #

dateFormat

: 

null


          #

appends

: 

array:7

 [
            

0

 => "

apple_id

"
            

1

 => "

has_iap

"
            

2

 => "

has_onesignal

"
            

3

 => "

league_name

"
            

4

 => "

has_twitter

"
            

5

 => "

has_chat

"
            

6

 => "

slug

"
          ]
          #

dispatchesEvents

: []
          #

observables

: []
          #

relations

: 

array:1

 [
            "

league

" => 

App\Models

\

League {#1902}
          ]
          #

touches

: []
          +

timestamps

: 

true


          #

hidden

: 

array:2

 [
            

0

 => "

fms_token

"
            

1

 => "

pem_file

"
          ]
          #

visible

: []
          #

fillable

: []
          #

guarded

: []
        }
      ]
      #

touches

: []
      +

timestamps

: 

true


      #

hidden

: []
      #

visible

: []
      #

fillable

: []
      #

guarded

: 

array:1

 [
        

0

 => "

*

"
      ]
    }
    

9

 => 

App\Models

\

LeagueTable {#1988
      #

connection

: "

mysql

"
      #

table

: "

league_tables

"
      #

primaryKey

: "

id

"
      #

keyType

: "

int

"
      +

incrementing

: 

true


      #

with

: []
      #

withCount

: []
      +

preventsLazyLoading

: 

false


      #

perPage

: 

15


      +

exists

: 

true


      +

wasRecentlyCreated

: 

false


      #

escapeWhenCastingToString

: 

false


      #

attributes

: 

array:16

 [
        "

id

" => 

30


        "

league_id

" => 

3


        "

team_id

" => 

139


        "

team_name

" => "

Dundee United

"
        "

form

" => "

DLL

"
        "

position

" => 

10


        "

played

" => 

3


        "

won

" => 

0


        "

drawn

" => 

1


        "

lost

" => 

2


        "

for

" => 

2


        "

against

" => 

6


        "

gd

" => 

-4


        "

points

" => 

1


        "

created_at

" => "

2022-08-17 19:45:57

"
        "

updated_at

" => "

2022-08-17 19:45:57

"
      ]
      #

original

: 

array:16

 [
        "

id

" => 

30


        "

league_id

" => 

3


        "

team_id

" => 

139


        "

team_name

" => "

Dundee United

"
        "

form

" => "

DLL

"
        "

position

" => 

10


        "

played

" => 

3


        "

won

" => 

0


        "

drawn

" => 

1


        "

lost

" => 

2


        "

for

" => 

2


        "

against

" => 

6


        "

gd

" => 

-4


        "

points

" => 

1


        "

created_at

" => "

2022-08-17 19:45:57

"
        "

updated_at

" => "

2022-08-17 19:45:57

"
      ]
      #

changes

: []
      #

casts

: []
      #

classCastCache

: []
      #

attributeCastCache

: []
      #

dates

: []
      #

dateFormat

: 

null


      #

appends

: 

array:1

 [
        

0

 => "

goals_for

"
      ]
      #

dispatchesEvents

: []
      #

observables

: []
      #

relations

: 

array:1

 [
        "

team

" => 

App\Models

\

Team {#2007
          #

connection

: "

mysql

"
          #

table

: "

teams

"
          #

primaryKey

: "

id

"
          #

keyType

: "

int

"
          +

incrementing

: 

true


          #

with

: 

array:1

 [
            

0

 => "

league

"
          ]
          #

withCount

: []
          +

preventsLazyLoading

: 

false


          #

perPage

: 

15


          +

exists

: 

true


          +

wasRecentlyCreated

: 

false


          #

escapeWhenCastingToString

: 

false


          #

attributes

: 

array:14

 [
            "

id

" => 

139


            "

name

" => "

Dundee Utd

"
            "

league_id

" => 

3


            "

color

" => "

#000000

"
            "

alt_color

" => "

#ffffff

"
            "

highlight_color

" => "

#000000

"
            "

text_color

" => "

#ffffff

"
            "

logo

" => "

https://fn365images.s3.eu-west-1.amazonaws.com/teamlogos/Dundee%2BUtd/dc76572b-48e6-4e37-a63d-84ea544a1e0a.png

"
            "

home_kit

" => 

null


            "

away_kit

" => 

null


            "

apif_id

" => 

1386


            "

apif_logo

" => "

https://media.api-sports.io/football/teams/1386.png

"
            "

short_name

" => "

Dundee Utd

"
            "

api_token

" => "

VRuG9ehALkdv7LfzwQdaLGYmEsXCDOSmHYCtrvTcJGsZ9T9b0DaNafKVHqZf

"
          ]
          #

original

: 

array:14

 [
            "

id

" => 

139


            "

name

" => "

Dundee Utd

"
            "

league_id

" => 

3


            "

color

" => "

#000000

"
            "

alt_color

" => "

#ffffff

"
            "

highlight_color

" => "

#000000

"
            "

text_color

" => "

#ffffff

"
            "

logo

" => "

https://fn365images.s3.eu-west-1.amazonaws.com/teamlogos/Dundee%2BUtd/dc76572b-48e6-4e37-a63d-84ea544a1e0a.png

"
            "

home_kit

" => 

null


            "

away_kit

" => 

null


            "

apif_id

" => 

1386


            "

apif_logo

" => "

https://media.api-sports.io/football/teams/1386.png

"
            "

short_name

" => "

Dundee Utd

"
            "

api_token

" => "

VRuG9ehALkdv7LfzwQdaLGYmEsXCDOSmHYCtrvTcJGsZ9T9b0DaNafKVHqZf

"
          ]
          #

changes

: []
          #

casts

: 

array:5

 [
            "

twitter_bot_enabled

" => "

boolean

"
            "

twitter_post_tweets

" => "

boolean

"
            "

twitter_dm_enabled

" => "

boolean

"
            "

twitter_landing_page

" => "

boolean

"
            "

chat_rooms

" => "

array

"
          ]
          #

classCastCache

: []
          #

attributeCastCache

: []
          #

dates

: []
          #

dateFormat

: 

null


          #

appends

: 

array:7

 [
            

0

 => "

apple_id

"
            

1

 => "

has_iap

"
            

2

 => "

has_onesignal

"
            

3

 => "

league_name

"
            

4

 => "

has_twitter

"
            

5

 => "

has_chat

"
            

6

 => "

slug

"
          ]
          #

dispatchesEvents

: []
          #

observables

: []
          #

relations

: 

array:1

 [
            "

league

" => 

App\Models

\

League {#1902}
          ]
          #

touches

: []
          +

timestamps

: 

true


          #

hidden

: 

array:2

 [
            

0

 => "

fms_token

"
            

1

 => "

pem_file

"
          ]
          #

visible

: []
          #

fillable

: []
          #

guarded

: []
        }
      ]
      #

touches

: []
      +

timestamps

: 

true


      #

hidden

: []
      #

visible

: []
      #

fillable

: []
      #

guarded

: 

array:1

 [
        

0

 => "

*

"
      ]
    }
    

10

 => 

App\Models

\

LeagueTable {#1989
      #

connection

: "

mysql

"
      #

table

: "

league_tables

"
      #

primaryKey

: "

id

"
      #

keyType

: "

int

"
      +

incrementing

: 

true


      #

with

: []
      #

withCount

: []
      +

preventsLazyLoading

: 

false


      #

perPage

: 

15


      +

exists

: 

true


      +

wasRecentlyCreated

: 

false


      #

escapeWhenCastingToString

: 

false


      #

attributes

: 

array:16

 [
        "

id

" => 

31


        "

league_id

" => 

3


        "

team_id

" => 

60


        "

team_name

" => "

Kilmarnock

"
        "

form

" => "

DLL

"
        "

position

" => 

11


        "

played

" => 

3


        "

won

" => 

0


        "

drawn

" => 

1


        "

lost

" => 

2


        "

for

" => 

1


        "

against

" => 

8


        "

gd

" => 

-7


        "

points

" => 

1


        "

created_at

" => "

2022-08-17 19:45:57

"
        "

updated_at

" => "

2022-08-17 19:45:57

"
      ]
      #

original

: 

array:16

 [
        "

id

" => 

31


        "

league_id

" => 

3


        "

team_id

" => 

60


        "

team_name

" => "

Kilmarnock

"
        "

form

" => "

DLL

"
        "

position

" => 

11


        "

played

" => 

3


        "

won

" => 

0


        "

drawn

" => 

1


        "

lost

" => 

2


        "

for

" => 

1


        "

against

" => 

8


        "

gd

" => 

-7


        "

points

" => 

1


        "

created_at

" => "

2022-08-17 19:45:57

"
        "

updated_at

" => "

2022-08-17 19:45:57

"
      ]
      #

changes

: []
      #

casts

: []
      #

classCastCache

: []
      #

attributeCastCache

: []
      #

dates

: []
      #

dateFormat

: 

null


      #

appends

: 

array:1

 [
        

0

 => "

goals_for

"
      ]
      #

dispatchesEvents

: []
      #

observables

: []
      #

relations

: 

array:1

 [
        "

team

" => 

App\Models

\

Team {#2004
          #

connection

: "

mysql

"
          #

table

: "

teams

"
          #

primaryKey

: "

id

"
          #

keyType

: "

int

"
          +

incrementing

: 

true


          #

with

: 

array:1

 [
            

0

 => "

league

"
          ]
          #

withCount

: []
          +

preventsLazyLoading

: 

false


          #

perPage

: 

15


          +

exists

: 

true


          +

wasRecentlyCreated

: 

false


          #

escapeWhenCastingToString

: 

false


          #

attributes

: 

array:14

 [
            "

id

" => 

60


            "

name

" => "

Kilmarnock

"
            "

league_id

" => 

11


            "

color

" => "

#0c45c4

"
            "

alt_color

" => "

#212529

"
            "

highlight_color

" => "

#0a2f37

"
            "

text_color

" => "

#ffffff

"
            "

logo

" => "

https://fn365images.s3.eu-west-1.amazonaws.com/teamlogos/Kilmarnock/c531a5d1-850d-4e50-9c8a-204a22e26fb7.png

"
            "

home_kit

" => "

https://fn365images.s3.eu-west-1.amazonaws.com/teamlogos/Kilmarnock-home_kit.png

"
            "

away_kit

" => "

https://fn365images.s3.eu-west-1.amazonaws.com/teamlogos/Kilmarnock-away_kit.png

"
            "

apif_id

" => 

250


            "

apif_logo

" => "

https://media.api-sports.io/football/teams/250.png

"
            "

short_name

" => "

Kilmarnock

"
            "

api_token

" => "

Zi8FISgMwoNKMbfyC2QUom0FqheD8RcQCJPCrZiSSpRddguDhplCjl8Zg3RS

"
          ]
          #

original

: 

array:14

 [
            "

id

" => 

60


            "

name

" => "

Kilmarnock

"
            "

league_id

" => 

11


            "

color

" => "

#0c45c4

"
            "

alt_color

" => "

#212529

"
            "

highlight_color

" => "

#0a2f37

"
            "

text_color

" => "

#ffffff

"
            "

logo

" => "

https://fn365images.s3.eu-west-1.amazonaws.com/teamlogos/Kilmarnock/c531a5d1-850d-4e50-9c8a-204a22e26fb7.png

"
            "

home_kit

" => "

https://fn365images.s3.eu-west-1.amazonaws.com/teamlogos/Kilmarnock-home_kit.png

"
            "

away_kit

" => "

https://fn365images.s3.eu-west-1.amazonaws.com/teamlogos/Kilmarnock-away_kit.png

"
            "

apif_id

" => 

250


            "

apif_logo

" => "

https://media.api-sports.io/football/teams/250.png

"
            "

short_name

" => "

Kilmarnock

"
            "

api_token

" => "

Zi8FISgMwoNKMbfyC2QUom0FqheD8RcQCJPCrZiSSpRddguDhplCjl8Zg3RS

"
          ]
          #

changes

: []
          #

casts

: 

array:5

 [
            "

twitter_bot_enabled

" => "

boolean

"
            "

twitter_post_tweets

" => "

boolean

"
            "

twitter_dm_enabled

" => "

boolean

"
            "

twitter_landing_page

" => "

boolean

"
            "

chat_rooms

" => "

array

"
          ]
          #

classCastCache

: []
          #

attributeCastCache

: []
          #

dates

: []
          #

dateFormat

: 

null


          #

appends

: 

array:7

 [
            

0

 => "

apple_id

"
            

1

 => "

has_iap

"
            

2

 => "

has_onesignal

"
            

3

 => "

league_name

"
            

4

 => "

has_twitter

"
            

5

 => "

has_chat

"
            

6

 => "

slug

"
          ]
          #

dispatchesEvents

: []
          #

observables

: []
          #

relations

: 

array:1

 [
            "

league

" => 

App\Models

\

League {#1914
              #

connection

: "

mysql

"
              #

table

: "

leagues

"
              #

primaryKey

: "

id

"
              #

keyType

: "

int

"
              +

incrementing

: 

true


              #

with

: []
              #

withCount

: []
              +

preventsLazyLoading

: 

false


              #

perPage

: 

15


              +

exists

: 

true


              +

wasRecentlyCreated

: 

false


              #

escapeWhenCastingToString

: 

false


              #

attributes

: 

array:20

 [
                "

id

" => 

11


                "

order

" => 

5


                "

name

" => "

Scottish Championship

"
                "

hide

" => 

1


                "

logo

" => "

https://fn365images.s3.eu-west-1.amazonaws.com/teamlogos/Scottish%2BChampionship-logo.png

"
                "

country_id

" => 

2


                "

created_at

" => "

2022-07-12 10:24:29

"
                "

sm_id

" => 

504


                "

updated_at

" => "

2019-11-01 16:08:35

"
                "

apif_id

" => 

3463


                "

apif_id_2

" => 

180


                "

cs_id

" => 

null


                "

fapi_id

" => 

null


                "

api

" => "

sm

"
                "

wp_category

" => 

558


                "

onesignal_app_id

" => 

null


                "

onesignal_api_key

" => 

null


                "

iap_id

" => 

null


                "

iap_name

" => 

null


                "

apple_id

" => 

null


              ]
              #

original

: 

array:20

 [
                "

id

" => 

11


                "

order

" => 

5


                "

name

" => "

Scottish Championship

"
                "

hide

" => 

1


                "

logo

" => "

https://fn365images.s3.eu-west-1.amazonaws.com/teamlogos/Scottish%2BChampionship-logo.png

"
                "

country_id

" => 

2


                "

created_at

" => "

2022-07-12 10:24:29

"
                "

sm_id

" => 

504


                "

updated_at

" => "

2019-11-01 16:08:35

"
                "

apif_id

" => 

3463


                "

apif_id_2

" => 

180


                "

cs_id

" => 

null


                "

fapi_id

" => 

null


                "

api

" => "

sm

"
                "

wp_category

" => 

558


                "

onesignal_app_id

" => 

null


                "

onesignal_api_key

" => 

null


                "

iap_id

" => 

null


                "

iap_name

" => 

null


                "

apple_id

" => 

null


              ]
              #

changes

: []
              #

casts

: []
              #

classCastCache

: []
              #

attributeCastCache

: []
              #

dates

: []
              #

dateFormat

: 

null


              #

appends

: []
              #

dispatchesEvents

: []
              #

observables

: []
              #

relations

: []
              #

touches

: []
              +

timestamps

: 

true


              #

hidden

: []
              #

visible

: []
              #

fillable

: []
              #

guarded

: 

array:1

 [
                

0

 => "

*

"
              ]
            }
          ]
          #

touches

: []
          +

timestamps

: 

true


          #

hidden

: 

array:2

 [
            

0

 => "

fms_token

"
            

1

 => "

pem_file

"
          ]
          #

visible

: []
          #

fillable

: []
          #

guarded

: []
        }
      ]
      #

touches

: []
      +

timestamps

: 

true


      #

hidden

: []
      #

visible

: []
      #

fillable

: []
      #

guarded

: 

array:1

 [
        

0

 => "

*

"
      ]
    }
    

11

 => 

App\Models

\

LeagueTable {#1990
      #

connection

: "

mysql

"
      #

table

: "

league_tables

"
      #

primaryKey

: "

id

"
      #

keyType

: "

int

"
      +

incrementing

: 

true


      #

with

: []
      #

withCount

: []
      +

preventsLazyLoading

: 

false


      #

perPage

: 

15


      +

exists

: 

true


      +

wasRecentlyCreated

: 

false


      #

escapeWhenCastingToString

: 

false


      #

attributes

: 

array:16

 [
        "

id

" => 

32


        "

league_id

" => 

3


        "

team_id

" => 

132


        "

team_name

" => "

Ross County

"
        "

form

" => "

LLL

"
        "

position

" => 

12


        "

played

" => 

3


        "

won

" => 

0


        "

drawn

" => 

0


        "

lost

" => 

3


        "

for

" => 

2


        "

against

" => 

6


        "

gd

" => 

-4


        "

points

" => 

0


        "

created_at

" => "

2022-08-17 19:45:57

"
        "

updated_at

" => "

2022-08-17 19:45:57

"
      ]
      #

original

: 

array:16

 [
        "

id

" => 

32


        "

league_id

" => 

3


        "

team_id

" => 

132


        "

team_name

" => "

Ross County

"
        "

form

" => "

LLL

"
        "

position

" => 

12


        "

played

" => 

3


        "

won

" => 

0


        "

drawn

" => 

0


        "

lost

" => 

3


        "

for

" => 

2


        "

against

" => 

6


        "

gd

" => 

-4


        "

points

" => 

0


        "

created_at

" => "

2022-08-17 19:45:57

"
        "

updated_at

" => "

2022-08-17 19:45:57

"
      ]
      #

changes

: []
      #

casts

: []
      #

classCastCache

: []
      #

attributeCastCache

: []
      #

dates

: []
      #

dateFormat

: 

null


      #

appends

: 

array:1

 [
        

0

 => "

goals_for

"
      ]
      #

dispatchesEvents

: []
      #

observables

: []
      #

relations

: 

array:1

 [
        "

team

" => 

App\Models

\

Team {#2006
          #

connection

: "

mysql

"
          #

table

: "

teams

"
          #

primaryKey

: "

id

"
          #

keyType

: "

int

"
          +

incrementing

: 

true


          #

with

: 

array:1

 [
            

0

 => "

league

"
          ]
          #

withCount

: []
          +

preventsLazyLoading

: 

false


          #

perPage

: 

15


          +

exists

: 

true


          +

wasRecentlyCreated

: 

false


          #

escapeWhenCastingToString

: 

false


          #

attributes

: 

array:14

 [
            "

id

" => 

132


            "

name

" => "

Ross County

"
            "

league_id

" => 

3


            "

color

" => "

#1e1d57

"
            "

alt_color

" => "

#eb232a

"
            "

highlight_color

" => "

#000000

"
            "

text_color

" => "

#ffffff

"
            "

logo

" => "

https://fn365images.s3.eu-west-1.amazonaws.com/teamlogos/Ross%2BCounty/f361a2d7-d5e4-4941-9467-733e313f1d49.png

"
            "

home_kit

" => "

https://fn365images.s3.eu-west-1.amazonaws.com/teamlogos/Ross%2BCounty-home_kit.png

"
            "

away_kit

" => "

https://fn365images.s3.eu-west-1.amazonaws.com/teamlogos/Ross%2BCounty-away_kit.png

"
            "

apif_id

" => 

902


            "

apif_logo

" => "

https://media.api-sports.io/football/teams/902.png

"
            "

short_name

" => "

Ross County

"
            "

api_token

" => "

8gatATRl5CQAjPJKtlO8DyWdh9N3nvpJzPYlW7D0Ygx4QLJ7cFnluwnmkipN

"
          ]
          #

original

: 

array:14

 [
            "

id

" => 

132


            "

name

" => "

Ross County

"
            "

league_id

" => 

3


            "

color

" => "

#1e1d57

"
            "

alt_color

" => "

#eb232a

"
            "

highlight_color

" => "

#000000

"
            "

text_color

" => "

#ffffff

"
            "

logo

" => "

https://fn365images.s3.eu-west-1.amazonaws.com/teamlogos/Ross%2BCounty/f361a2d7-d5e4-4941-9467-733e313f1d49.png

"
            "

home_kit

" => "

https://fn365images.s3.eu-west-1.amazonaws.com/teamlogos/Ross%2BCounty-home_kit.png

"
            "

away_kit

" => "

https://fn365images.s3.eu-west-1.amazonaws.com/teamlogos/Ross%2BCounty-away_kit.png

"
            "

apif_id

" => 

902


            "

apif_logo

" => "

https://media.api-sports.io/football/teams/902.png

"
            "

short_name

" => "

Ross County

"
            "

api_token

" => "

8gatATRl5CQAjPJKtlO8DyWdh9N3nvpJzPYlW7D0Ygx4QLJ7cFnluwnmkipN

"
          ]
          #

changes

: []
          #

casts

: 

array:5

 [
            "

twitter_bot_enabled

" => "

boolean

"
            "

twitter_post_tweets

" => "

boolean

"
            "

twitter_dm_enabled

" => "

boolean

"
            "

twitter_landing_page

" => "

boolean

"
            "

chat_rooms

" => "

array

"
          ]
          #

classCastCache

: []
          #

attributeCastCache

: []
          #

dates

: []
          #

dateFormat

: 

null


          #

appends

: 

array:7

 [
            

0

 => "

apple_id

"
            

1

 => "

has_iap

"
            

2

 => "

has_onesignal

"
            

3

 => "

league_name

"
            

4

 => "

has_twitter

"
            

5

 => "

has_chat

"
            

6

 => "

slug

"
          ]
          #

dispatchesEvents

: []
          #

observables

: []
          #

relations

: 

array:1

 [
            "

league

" => 

App\Models

\

League {#1902}
          ]
          #

touches

: []
          +

timestamps

: 

true


          #

hidden

: 

array:2

 [
            

0

 => "

fms_token

"
            

1

 => "

pem_file

"
          ]
          #

visible

: []
          #

fillable

: []
          #

guarded

: []
        }
      ]
      #

touches

: []
      +

timestamps

: 

true


      #

hidden

: []
      #

visible

: []
      #

fillable

: []
      #

guarded

: 

array:1

 [
        

0

 => "

*

"
      ]
    }
  ]
  #

escapeWhenCastingToString

: 

false


}